Nestled in the picturesque landscape of Badlapur, Thane, the Sky Gardens at Godrej Vihaa is set to redefine residential living with its harmonious blend of modern design, natural beauty, and sustainable features. Godrej Sky Gardens spread over 2.25 acres of lush land.
This under-construction residential project is poised to become a symbol of eco-conscious luxury. With its commitment to providing a serene and green haven for its residents, Godrej Sky Gardens aims to usher in a new era of sustainable living.
As the concrete jungles of urban life expand, the need for sustainable living spaces becomes increasingly apparent. Godrej Sky Garden Vihaa embodies this ethos, allowing residents to experience nature's bounty without compromising modern comforts.
The project's emphasis on preserving green spaces and incorporating eco-friendly practices aligns perfectly with the growing demand for environmentally responsible housing. It truly stands out as an exceptional residential project that ticks all the boxes for those planning to buy flat in Thane.
Start your property search today and let our experienced team guide you through the process! We'll assist you in finding the ideal residential project that matches your preferences and budget.
Contact Builder For Latest Offers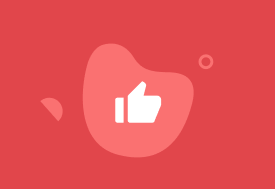 Thank You
Our Builder Representative Will Contact You Shortly
Back to Home
Architectural Marvel: A Glimpse into the Project
Godrej Sky Garden Badlapur is not just a collection of buildings but an architectural marvel redefining modern living. With its meticulous design and thoughtful approach, the project stands as a testament to innovation, aesthetics, and a commitment to creating a harmonious living space for its residents.
1. Thoughtful Building Composition: The project comprises three stunning buildings, each meticulously designed to integrate into the natural landscape seamlessly. The architectural layout is a testament to the fusion of modern aesthetics and environmental responsibility. These buildings aren't just structures; they embody the project's vision for a sustainable and luxurious living environment.
2. Community and Privacy: One of the hallmarks of Godrej Sky Garden Badlapur is its ability to foster a sense of community while respecting individual privacy. The thoughtful distribution of 495 flats across these three buildings ensures that residents enjoy a close-knit community atmosphere while still having private sanctuaries. This design approach encourages interaction, shared experiences, and a sense of belonging among residents.
3. Diverse Floor Plans: Sky Gardens at Godrej Vihaa recognises that every individual or family has unique needs and preferences. To cater to this diversity, the project offers a range of floor plans encompassing 1 BHK, 1.5 BHK, and 2 BHK configurations. This versatility ensures that residents have various choices to suit their requirements, whether they're young professionals seeking an efficient living space or families looking for roomier accommodations.
4. Elevated Comfort: The spacious design of these flats sets the stage for unparalleled comfort. Each apartment is carefully planned to maximize usable space, allowing residents to create their haven of relaxation and rejuvenation. From the moment residents step into their new homes, they're greeted with an ambience of luxury and modernity.
5. Impeccable Craftsmanship: The flats within Godrej Sky Gardens aren't just living spaces; they're works of art. The attention to detail in every corner showcases the level of craftsmanship that goes into creating each unit. The project exudes excellence in design and construction, from the selection of materials to the arrangement of interiors.
6. Sustainable Living: Beyond aesthetics, Godrej Thane Project also incorporates sustainable elements into its architectural design. Integrating eco-friendly features enhances the overall living experience and aligns with the project's commitment to a greener future. Residents can enjoy modern comforts while contributing to the conservation of natural resources.
7. Aesthetic Harmony: The architectural design of Godrej Sky Gardens seamlessly blends contemporary elements with the natural surroundings. The use of open spaces, balconies, and large windows invites the outdoors in and creates a visual harmony that promotes a sense of tranquillity and balance.
Living in Luxury: Flats Designed for You
At the heart of the Sky Gardens at Godrej Vihaa lies the promise of luxurious living tailored to your preferences. With a diverse range of flat sizes and configurations, this residential project ensures that every resident's unique needs and desires are met. Flats in Badlapur, thane, has meticulously designed flats in Badlapur, Thane, offering comfort and an elevated living experience.
The project's thoughtfully designed flats cater to individuals and families of varying sizes, ensuring that each resident finds their perfect fit within the community. The flexibility of choice is evident in the diverse flat sizes available. The 1 BHK flats span 362.00 – 592.00 sq. ft., providing various options for different lifestyles. These compact yet well-planned units are ideal for young professionals, couples, or small families who prioritize efficiency without compromising comfort.
The 1.5 BHK flats, offering 476.00 sq. ft., strike a harmonious balance between cosiness and roominess for those desiring more space. These layouts are perfect for individuals or couples seeking an additional room for a home office, a guest room, or a hobby space. This extra space can be customized to suit individual needs, allowing for versatile and personalized living.
If space is a top priority, the larger 2 BHK flats ranging between 570.00 – 712.00 sq. ft. provide ample room for families or individuals who desire more spacious living arrangements. These flats offer the luxury of multiple bedrooms, making them suitable for families with children or those who prefer generous living areas. The range in size within the 2 BHK category ensures that residents can select a unit that aligns perfectly with their lifestyle and preferences.
What truly sets Godrej Sky Gardens apart is its unwavering commitment to providing a holistic living experience. Each flat is meticulously designed to optimise natural light and ventilation. Large windows, strategically placed balconies, and thoughtful layout configurations ensure fresh air and sunlight permeate every corner of your living space. This design not only enhances the overall aesthetics of the flats but also contributes to the well-being of the residents.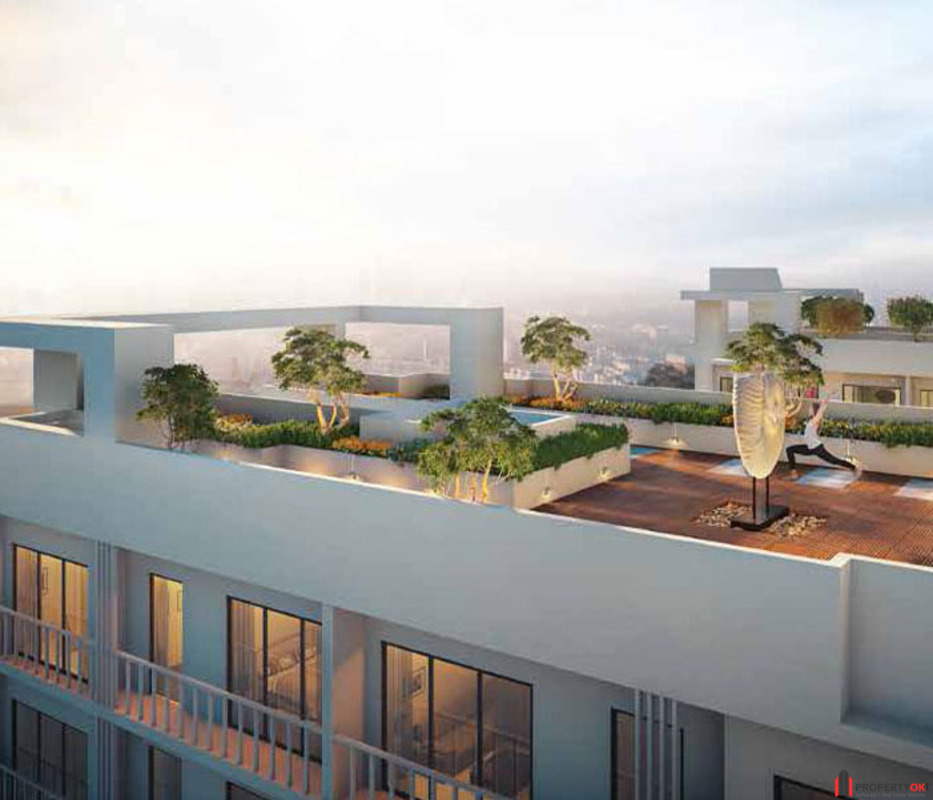 Find out how Unnathi Woods Phase 7 inspires a fulfilling life by reading this blog:

LIVING WITH PURPOSE: HOW UNNATHI WOODS PHASE 7 INSPIRES A FULFILLING LIFE
Price Points and Affordability: Your Dream Home Awaits
One of the most attractive features of Godrej Sky Garden Vihaa is its affordability. The price for a 1 BHK flat starts at INR 33.78 Lac, while a 1.5 BHK is available for INR 42.32 Lac. For those seeking a more spacious dwelling, the 2 BHK flats start at INR 50.92 Lac. These competitive prices make Godrej Properties Thane an appealing choice for first-time homebuyers and seasoned investors.
Godrej Sky Garden Badlapur is a testament to the reputation of Godrej Properties as a trusted and innovative developer. With a history of delivering quality residential projects, Godrej Properties brings its expertise to the heart of Thane. The project seamlessly blends contemporary design with sustainable practices, ensuring that residents live comfortably and contribute to a greener environment.
Find out the top reasons to choose Godrej Nirvaan for an urban lifestyle by reading this blog:

THE TOP REASONS TO CHOOSE GODREJ NIRVAAN FOR AN URBAN LIFESTYLE
Connectivity and Location: The Best of Both Worlds
The location of a residential project can make all the difference in enhancing the quality of life for its residents. In this regard, Sky Gardens at Godrej Vihaa has strategically positioned itself in the heart of Badlapur, Thane, offering an ideal blend of serene suburban living and convenient urban connectivity.
1. Prime Connectivity: One of the standout features of Godrej Sky Gardens is its exceptional connectivity. Situated in Badlapur, residents enjoy convenient access to Mumbai and various parts of Thane. The project's proximity to major transportation arteries makes commuting to work, entertainment venues, and essential services seamless. This convenience is a significant advantage for residents seeking to balance work and leisure without the hassle of long commutes.
2. Accessibility to Amenities: The project's location isn't just about convenience in terms of transportation; it's also about access to essential amenities. Sky Gardens at Godrej Vihaa is close to schools, ensuring families have reputable educational institutions for their children. Medical facilities and hospitals are also nearby, providing residents with peace of mind that healthcare services are readily available.
3. Retail and Entertainment Hubs: For those seeking recreational activities and shopping options, Godrej Sky Garden Vihaa' location offers access to various shopping centers, entertainment hubs, and dining establishments. Whether indulging in retail therapy, catching the latest movie, or dining at popular restaurants, residents have an array of options at their doorstep. This proximity to entertainment and shopping outlets adds to the overall convenience and quality of life.
4. Nature and Green Spaces: In addition to its urban amenities, the location of Sky Gardens at Godrej Vihaa also benefits from the surrounding area's natural beauty. The suburban setting allows residents to enjoy open spaces, parks, and green areas that promote a healthier and more holistic lifestyle. The harmony between nature and modern living contributes to well-being and relaxation.
5. Balanced Lifestyle: Godrej Thane Project' strategic location strikes a harmonious balance between the convenience of urban living and the tranquillity of suburban surroundings. Residents can savour the best of both worlds – the easy accessibility to city life and the serenity of a close-knit community.
Godrej Sky Garden Vihaa presents a unique blend of convenience and peace. The project's connectivity to key areas, coupled with the charm of suburban living, allows residents to enjoy a balanced lifestyle.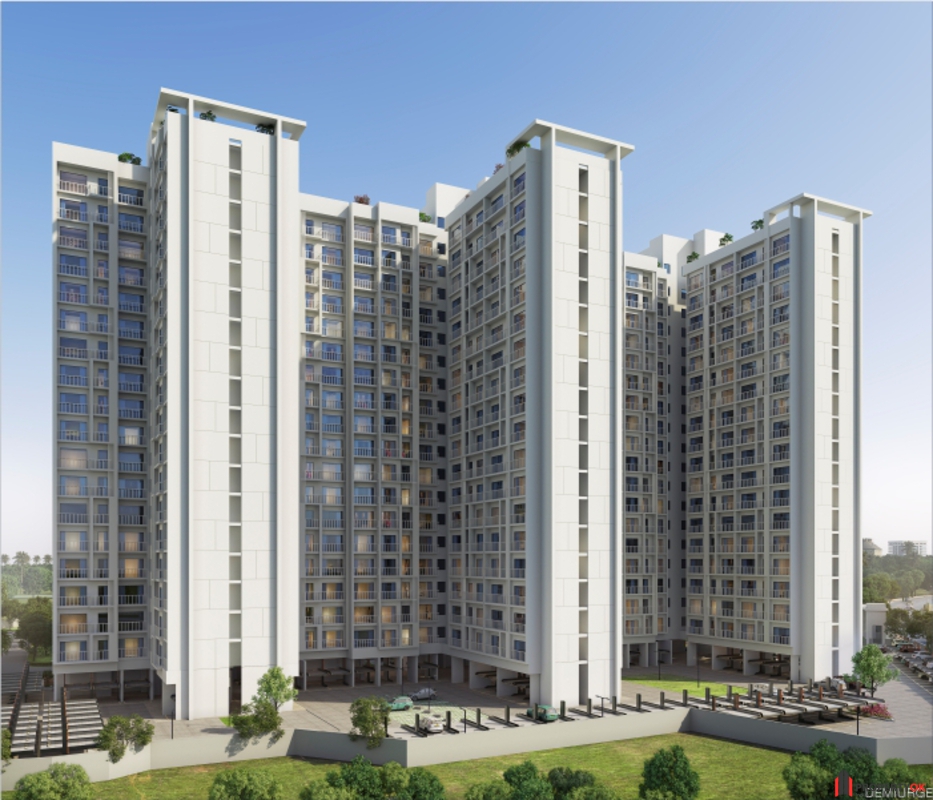 Read this blog to learn about why Godrej Emerald Thane is the ideal investment option in Mumbai real estate market:

WHY GODREJ EMERALD THANE IS THE IDEAL INVESTMENT OPTION IN MUMBAI REAL ESTATE MARKET
Investing in the Future: Your Path to a Better Lifestyle
The flats in Godrej Sky Gardens present more than just a comfortable living space; they offer a gateway to investing in a sustainable future. In a world increasingly focused on eco-friendly practices and responsible living, properties such as Godrej Properties Thane are tangible representations of your dedication to luxury and environmental consciousness.
By choosing a home within this project, you're securing your present comfort and aligning yourself with a growing movement towards a more sustainable and responsible way of life.
As the demand for environmentally conscious living continues to rise, properties like Sky Gardens at Godrej Vihaa become valuable assets in multiple ways. Not only do these homes provide a haven of modern comfort, but they also embody a commitment to preserving our planet's resources. By investing in a home here, you're making a statement that resonates with the global shift towards sustainable practices.
This investment transcends traditional real estate; it's a step towards creating a better lifestyle for yourself and the generations to come – a lifestyle that harmonizes luxury with environmental responsibility.
Discover the New projects in Thane by reading this blog:

NEW PROJECTS IN THANE: 10 MUST-SEE DEVELOPMENTS REDEFINING THE CITYSCAPE
Conclusion
Sky Gardens at Godrej Vihaa isn't just a residential project; it promises sustainable living, modern comfort, and a brighter future. Its lush landscapes, meticulously designed flats, and commitment to eco-conscious practices encapsulate the best of both worlds.
As you consider the options for flats in Badlapur, Thane, Sky Gardens at Godrej Vihaa emerges as a beacon of luxury, sustainability, and a greener way of life. Invest in your dream home and be part of this journey towards a more sustainable and fulfilling lifestyle.
Frequently Asked Question
1. Is the Sky Gardens at Godrej Vihaa close to essential services like schools and hospitals?
Yes, Godrej Sky Garden Vihaa is strategically located near essential services such as schools, hospitals, shopping centers, and entertainment hubs. Residents can enjoy the convenience of having these facilities within proximity, ensuring a well-rounded and comfortable lifestyle.
2. How can I inquire about booking a flat in Sky Gardens at Godrej Vihaa?
To inquire about booking a flat or obtaining more information about the project, you can contact the project's official representatives. Contact details and booking procedures are usually available on the project's official website or through authorized real estate agents.
3. What types of flats are available in Sky Gardens at Godrej Vihaa?
The project offers a variety of flat configurations to suit different preferences. These include 1 BHK, 1.5 BHK, and 2 BHK options. The sizes range from 362.00 sq. ft. to 712.00 sq. ft., catering to individuals, couples, and families with varying space requirements.