Are you searching for the perfect residential space with modern amenities, convenience, and a serene environment? Look no further than Godrej Upavan, an under-construction residential project in the heart of Kalyan West, Thane. Godrej Upvan Thane is spread over 12 acres of lush land. Godrej Upavan is poised to redefine urban living with thoughtfully designed flats, exceptional amenities, and a strategic location.
Let us help you find your perfect property! Click below to schedule a consultation.
Contact Builder For Latest Offers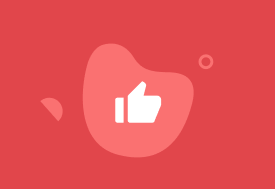 Thank You
Our Builder Representative Will Contact You Shortly
Back to Home
Discover 5 Reasons Why Godrej Upavan Thane Redefines Urban Living
In real estate, finding the perfect residential abode involves more than just bricks and mortar. It's about discovering a haven where comfort, convenience, and serenity intertwine to create a truly exceptional lifestyle.
Godrej Upavan has all the elements to be your dream home. In this blog, we delve into five compelling reasons why Godrej Upavan stands as the ideal choice for modern living.
1. A Tranquil Haven in Thane's Bustling Landscape
Nestled in the picturesque locale of Kalyan West, Godrej Upavan Thane introduces a rare blend of tranquillity and urban convenience. This upcoming residential gem is strategically positioned against lush greenery, offering residents an oasis of serenity amidst the fast-paced city life.
As you step into the premises of this Godrej Thane project, the din of the city dissipates, replaced by the soothing sounds of nature. The open spaces are carefully curated havens of calm, with thoughtfully landscaped gardens and cosy seating areas. Here, you can relish your morning coffee while the sun rises over the horizon or take leisurely evening strolls enveloped by the serene ambience.
This design philosophy transcends mere aesthetics, reflecting a deliberate commitment to enhancing residents' quality of life. Amidst the verdant surroundings, you'll find the perfect opportunity to rejuvenate your senses, offering a much-needed escape from the rigours of daily life. Godrej Upavan isn't just a residential project; it's a testament to the harmonious coexistence of modern living and nature's tranquillity, providing a sanctuary where you can find solace and balance.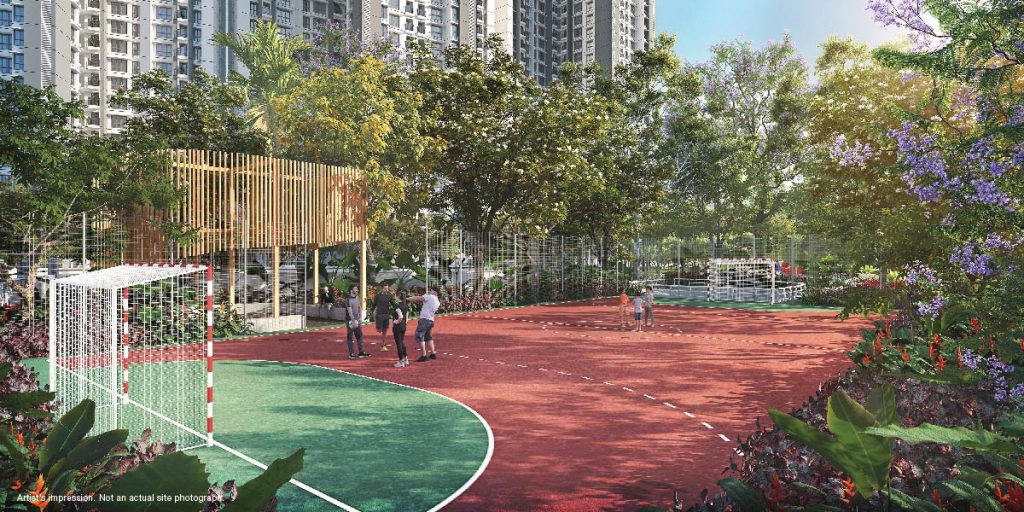 Read this blog to learn about top Real Estate projects in Thane:

EXPLORING THE THRIVING REAL ESTATE PROJECTS IN THANE: TOP PROJECTS TO CONSIDER
2. Spacious Flats Designed for Comfort
Godrej Upavan's allure doesn't stop at its serene setting; it extends to the meticulously designed living spaces. This residential masterpiece boasts an impressive ensemble of six towering structures encompassing 550 thoughtfully crafted flats. Catering to diverse modern family needs, these under construction projects in Thane are available in configurations of 1 BHK and 2 BHK.
The emphasis on space and functionality is evident in every nook and cranny of these flats. The 1 BHK flats, ranging between 398.00 – 418.00 sq. ft., offer a snug yet practical living space for those seeking cosy comfort. On the other hand, the 2 BHK flats, spanning a comfortable 505.00 sq. ft., provide ample room for growing families or those desiring extra space for work or hobbies.
Godrej properties is committed to optimising living spaces, ensuring no corner goes to waste. The layouts are designed to offer flexibility and personalization options, allowing residents to tailor their homes to suit their unique lifestyles. Whether you're minimalist seeking efficient spaces or a creative soul looking to express your style, Godrej Upavan's flats provide the canvas for your vision.
Find out top 10 Residential Projects in Thane by reading this blog:

TOP 10 RESIDENTIAL PROJECTS IN THANE: UNVEILING THE BEST OF THE BEST
3. Affordable Luxury with Flexible Pricing
In a real estate market where quality often comes with an exorbitant price tag, Godrej Upavan Thane shines as a beacon of affordability without compromising luxury. The project understands the aspirations of first-time homebuyers and investors alike, offering a range of options to suit various budgets.
For those eyeing compact yet comfortable living, the 1 BHK flats present a range of INR 43-60 Lac, providing an accessible entry point into modern living. Meanwhile, the 2 BHK flats, priced between INR 70-85 Lac, offer a spacious haven for families without straining their finances. This flexible pricing structure ensures the dream of owning a quality home is within reach.
Godrej Upavan proves that luxury living can be inclusive and attainable, allowing you to indulge in a premium lifestyle without compromising your financial goals. Its commitment to value for money makes it a compelling option for those seeking the perfect blend of comfort, convenience, and affordability.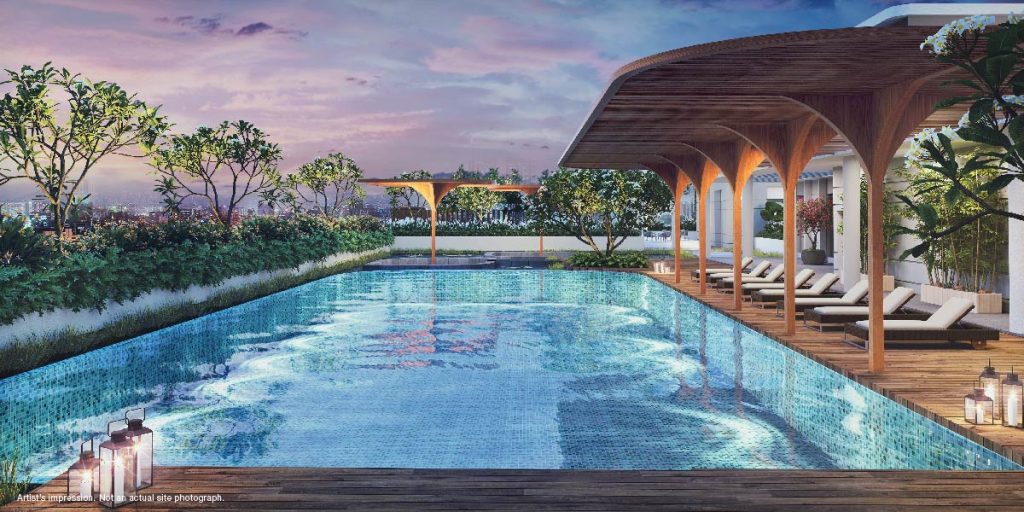 Find out the top reasons to choose Godrej Nirvaan for an urban lifestyle by reading this blog:

THE TOP REASONS TO CHOOSE GODREJ NIRVAAN FOR AN URBAN LIFESTYLE
4. Modern Amenities for a Contemporary Lifestyle
1. Lifestyle Redefined: Godrej Thane projects transcends the concept of a typical residential project by offering a lifestyle upgrade. This venture is dedicated to elevating your daily experiences, making it not just a place to live but a haven of modern indulgences.
2. Amenities for All Ages: Recognizing the diverse needs of its residents, Godrej Upavan has carefully orchestrated many modern amenities that cater to all age groups. Everyone from toddlers to seniors is catered to, ensuring that each family member finds something that resonates with their interests and passions.
3. Fitness Oasis: Fitness enthusiasts will revel in the fully equipped fitness center, where state-of-the-art equipment awaits to help you achieve your health goals. Whether it's an early morning workout or an evening session, your fitness journey is made convenient and exciting within the premises.
4. Swim and Unwind: The glistening swimming pool offers a respite from the summer heat and a serene space to unwind. Whether you're taking a leisurely swim or lounging by the poolside with a book, the aquatic oasis is a relaxing retreat.
5. Children's Paradise: Families with children will appreciate the dedicated children's play area, where young ones can explore, play, and make new friends in a safe and secure environment. This thoughtful amenity ensures kids have their haven of excitement and adventure.
6. Jogging Tracks Amidst Greenery: The landscaped jogging tracks are a delightful treat for those who enjoy staying active outdoors. Imagine starting your day with a refreshing jog, surrounded by lush greenery and soothing natural beauty.
7. Community Spirit: Beyond the individual amenities, Godrej Upavan nurtures a sense of community through its recreational spaces. The clubhouse is a hub for social gatherings where residents can connect, celebrate, and forge lasting friendships. Additionally, the multipurpose hall offers a versatile space for events, workshops, and cultural activities, enhancing the sense of belonging among residents.
Godrej Upavan's modern amenities aren't just a collection of facilities; they're a gateway to a well-rounded lifestyle that caters to your body, mind, and soul. Each amenity has been thoughtfully curated to enhance your quality of life, making every day a new opportunity for relaxation, recreation, and connection with like-minded individuals.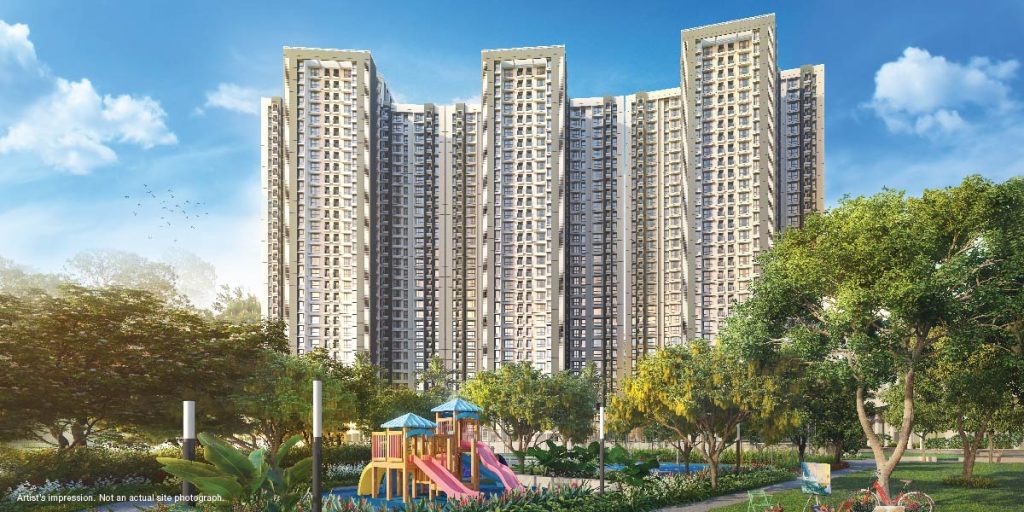 5. Strategic Location and Connectivity
1. Prime Location: The significance of a strategic location cannot be overstated when choosing your dream home. Godrej Properties Thane is perfectly positioned in Kalyan West Thane, placing you at the epicentre of convenience and accessibility. This sought-after location ensures that you're not just buying a home but investing in a lifestyle that effortlessly blends urban amenities with suburban tranquillity.
2. Connectivity Unleashed: One of the standout features of Godrej Upavan's location is its seamless connectivity to major business hubs, educational institutions, healthcare facilities, and entertainment options. Imagine having your workplace, children's school, and quality healthcare facilities within easy reach, making your daily commute a breeze.
3. Road and Rail Networks: Godrej Upavan benefits from excellent road and rail networks connecting you to every city corner and beyond. Whether you rely on your vehicle or prefer public transportation, the convenience of reaching your destination quickly and efficiently adds immeasurable value to your daily life.
4. Access to Lifestyle Amenities: Beyond work and education, the location ensures you're always close to entertainment and recreational options. From shopping malls and cinemas to restaurants and cultural centers, your weekends and leisure time are enriched by the amenities surrounding Godrej Upavan.
5. Quality of Life: The strategic location doesn't just mean convenience but also an elevated quality of life. Being in the heart of a well-connected neighbourhood means you're part of a vibrant community where you can engage in cultural events, connect with neighbours, and lead a fulfilling social life.
6. Future Growth: Investing in a location like Kalyan West Thane holds present-day advantages and future potential. As the area continues to develop and evolve, the value of your property is likely to appreciate, making Godrej Upavan not just a home but a wise investment.
Godrej Upavan's location is more than coordinates on a map; it's a gateway to a lifestyle that seamlessly integrates convenience, connectivity, and community. The ease of access to various aspects of your daily life, coupled with the promise of growth and value appreciation, makes this project an intelligent choice for those seeking a well-rounded living experience. With Godrej Upavan, you're not just investing in a home but investing in a future enriched by its surroundings.
Discover the details of the project Sky Gardens at Godrej Vihaa by reading the blog below:

SKY GARDENS AT GODREJ VIHAA: A STEP TOWARDS SUSTAINABLE LIVING
In Conclusion
Godrej Upavan is a testament to modern living that combines comfort, convenience, and natural beauty. With its spacious flats, affordable pricing, modern amenities, and strategic location, this under-construction residential development is perfect for those seeking a harmonious blend of urban and suburban living.
The anticipation for a truly exceptional living experience grows as the project takes shape. If you're considering buying a flat in Thane or exploring under construction projects in Thane, Godrej Upavan is worth your attention. Experience the future of residential living with Godrej Upavan!
Frequently Asked Questions
1. Is financing available for purchasing a unit at Godrej Upavan?
Yes, financing options are available through partnered banks or financial institutions to make owning a home at Godrej Upavan more accessible.
2. Is Godrej Upavan suitable for families?
Absolutely, Godrej Upavan Thane caters to families with its spacious 2 BHK flats and amenities like the children's play area. The project is designed to provide all family members with a comfortable and enriching living experience.
3. Is Godrej Upavan, an affordable option for buyers?
Yes, Godrej Upavan is designed to provide affordable luxury. With a range of pricing options, the project ensures that many homebuyers can experience upscale living without straining their finances.