Welcome to Runwal Codename Rare, the world of luxury and opulence in the heart of Mumbai. Brace yourself for a glimpse into Andheri West's most coveted residential project that promises nothing but sheer brilliance at every corner. From breathtaking panoramic views to impeccable architectural design, prepare to be captivated by a world where indulgence knows no boundaries.
Join us as we unravel Codename Rare by Runwal, set to redefine luxury living in the vibrant cityscape of Mumbai.
Let us help you find your perfect property! Click below to schedule a consultation.
Contact Builder For Latest Offers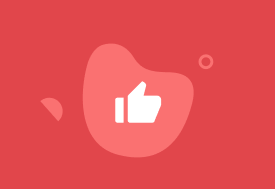 Thank You
Our Builder Representative Will Contact You Shortly
Back to Home
What Makes Runwal Codename Rare So Special
Mumbai is a city of contrasts. On the one hand, you have crowded, busy streets filled with people, and on the other hand, you have calm, serene beaches. And then there are projects like Runwal Codename Rare, which offer the best of both worlds.
Located in the heart of Mumbai, this Runwal Andheri West project offers its residents the perfect balance of peace and quietude amidst the hustle and bustle of the city. With premium amenities and world-class facilities, this is one truly rare project.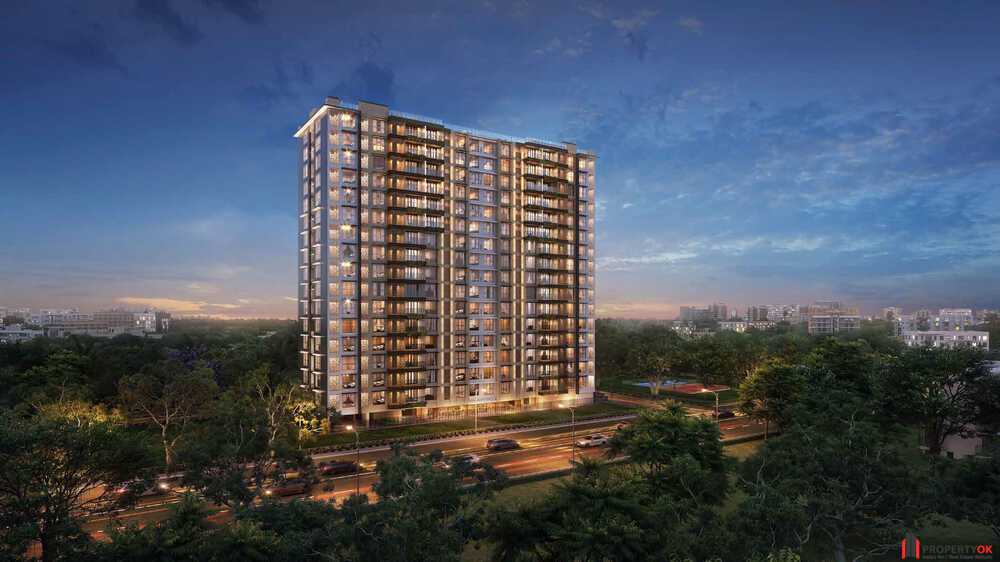 So what makes Runwal Codename Rare so special? Let's take a look:
1. The location: Situated in Andheri West, Codename Rare by Runwal Group offers residents peace and accessibility. While it is away from the noise and pollution of the main city, it is still well-connected to all parts of Mumbai via multiple modes of transportation.
2. The amenities: From a modern gymnasium to a luxurious swimming pool and a spacious clubhouse to a well-equipped children's play area, this project has it all. Add to that 24/7 security and power backup, and you have an address that gives you the best of everything.
3. The homes: With carefully designed 2 & 3 BHK apartments with modern amenities, this Runwal Group project ensures you live in luxurious comfort.
So if you are looking for flats in Andheri West, Mumbai, Runwal Codename Rare is worth a look. Visit Runwal Codename Rare today and experience a lifestyle like no other!
Dive ino the details of the stunning project Runwal Pearl by reading this blog:

UNVEILING THE PERFECTION OF RUNWAL PEARL: YOUR ULTIMATE DREAM HOME DESTINATION
Overview of the Project Details
Mumbai is home to some of the most expensive real estate in India, and Runwal Codename Rare is one of the best exclusive residential projects in the city. The project is being developed by Runwal Group, one of Mumbai's leading real estate developers.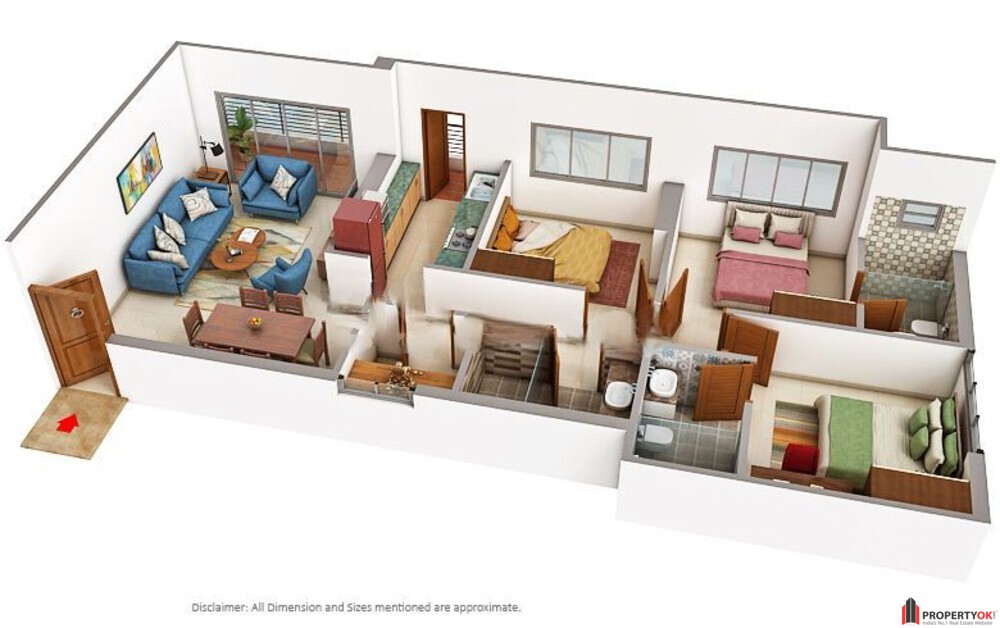 Runwal Codename Rare Floor Plan 1
Codename Rare by Runwal offers 2 BHK and 3 BHK flats in Andheri West, Mumbai, with its own unique design and amenities. The project is currently under construction and will be ready for possession by June 2026.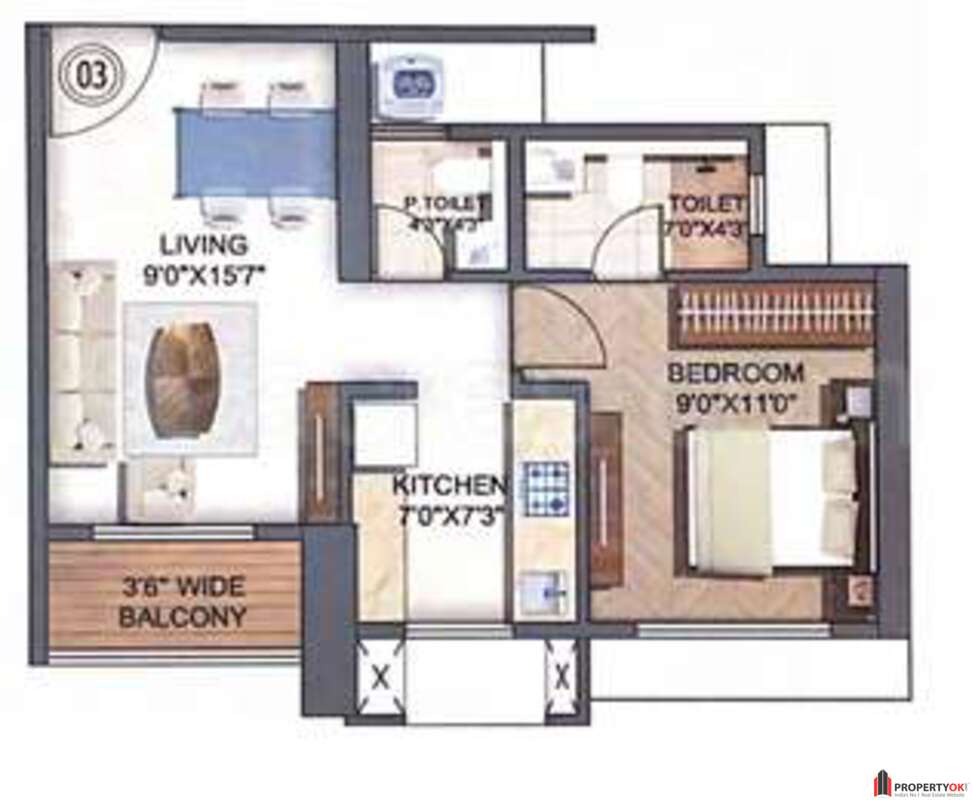 Runwal Codename Rare Floor Plan 2
With excellent location advantages and luxury amenities, the under construction projects in Andheri West will surely be the most desirable among homebuyers and investors.
The Amenities and Facilities Provided
The amenities and facilities at Runwal Projects in Mumbai are truly unmatched. From the luxurious clubhouse and swimming pool to the world-class gymnasium and spa, there is something for everyone to enjoy. Residents can also use the convenient on-site grocery store, restaurants, and cafes. 24-hour security and concierge services are also available to ensure that your every need is taken care of.
In addition, the area contains world-class educational institutions and an array of shopping malls and entertainment venues. Nature lovers can take advantage of the nearby parks and gardens, while those who prefer to stay in can enjoy a movie theatre or two within the premises.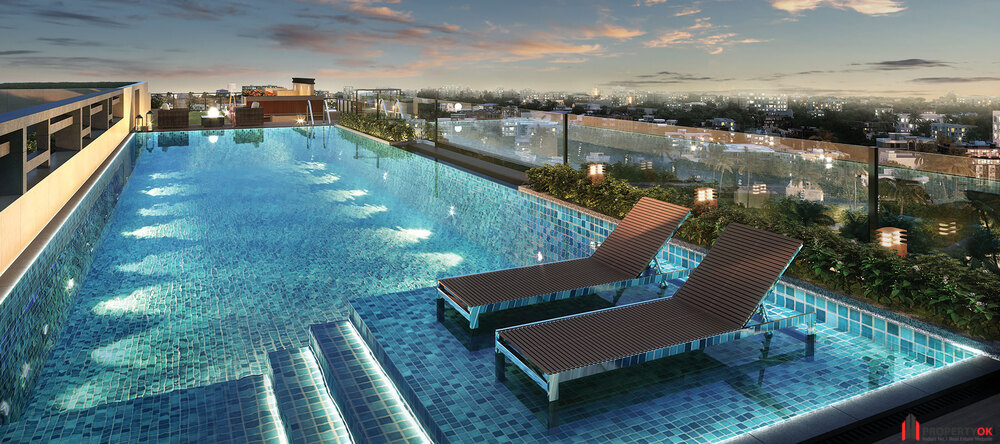 A premium location also means access to international airports, hospitals, and other essential services nearby. Other amenities include a jogging track, a separate children's play area, and multiple indoor sports facilities.
Overall, this Runwal Andheri West project offers a complete package of amenities and services that are sure to please even the most discerning of residents. With superior facilities and an unrivalled location, it is no wonder that this luxurious development has become one of Mumbai's premier residential choices.
Read this blog to find out what makes the project Runwal Dahlia in Thane West so irresistible:

CATCH THE WAVE OF WONDER: WHAT MAKES RUNWAL DAHLIA IN THANE WEST SO IRRESISTIBLE?
Location and Connectivity Advantages
Mumbai, the commercial capital of India, is also one of the most populous cities in the world. Despite its large population, Mumbai has a very efficient transportation system. The city has an extensive network of railways, roads, and bridges.
Runwal Codename Rare is located in Mumbai's financial district, which is well-connected by road and rail networks. It is also close to the international airport. This makes it an ideal location for those who want to live in Mumbai but don't want to be too far from the action.
Further, the area is surrounded by business parks and corporate offices. This ensures you can quickly and easily access your workplace or favourite stores without travelling too far.
The neighbourhood also has a number of recreational activities to choose from. Whether it's a movie theatre, shopping mall, party place or park, there are plenty of things to do for everyone. Furthermore, the social atmosphere created through the numerous restaurants, pubs and cafés in the area adds an element of fun and convenience. The area also enjoys good connectivity in terms of telecom, Internet and other communication facilities. This makes life considerably easier for its inhabitants.
Overall, by its convenient location and excellent connectivity, Runwal Codename Rare is situated in one of the posh areas in Mumbai.
Price Range and Availability
Codename Rare by Runwal offers a range of luxurious apartments at an affordable price. The project has apartments in 2 BHK and 3 BHK configurations. The project is located in the prime locality of Andheri West in Mumbai and is well-connected to the city's central business hubs.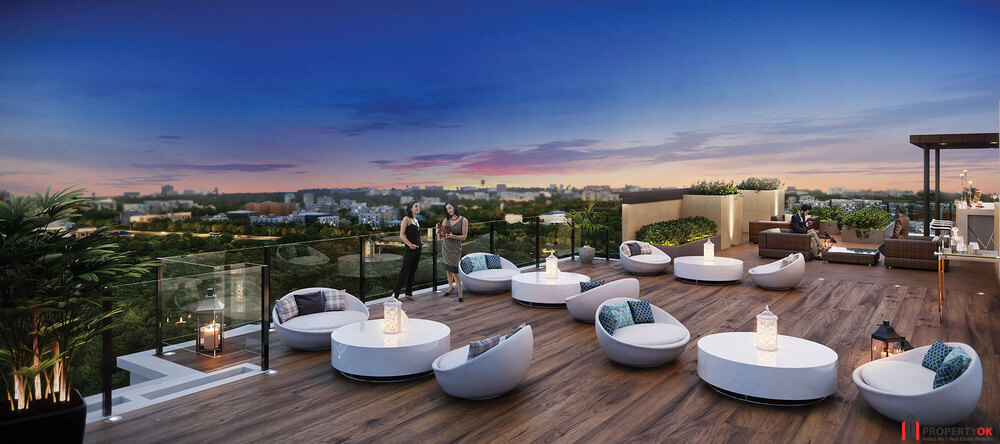 The price range of the apartments varies from Rs. 3.35 crores to Rs. 4.10 crores depending on the size and configuration. The apartments are available for sale and can be booked through various online and offline channels.
Impact on Real Estate Prices
Given its prime location and high-end features, Runwal Codename Rare is expected to command a premium price tag. This will no doubt have a positive impact on the prices of nearby properties, as well as the wider real estate market in Mumbai.
The development of Runwal projects in Mumbai could also create an influx of new luxury real estate projects in the city as developers rush to cash in on the increased demand for high-end housing. This could potentially drive up property prices across the city and could even spark a mini-boom in Mumbai's real estate sector.
All in all, the impact of Codename Rare by Runwal on property rates in Mumbai will likely be very positive. The project is expected to draw a lot of high net worth individuals and investors to the city, which should lead to higher demand for real estate and ultimately lead to an increase in prices.
Explore the details of the project Runwal Gardens in Dombivli by reading this blog:

RUNWAL GARDENS, DOMBIVLI: LUXURY DELIVERED WITH THE TOUCH OF NATURE
Wrap-up
Runwal Codename Rare is a unique and exclusive residential project that offers residents the best of city living. With stunning views, lush green spaces and luxury amenities provided to every occupant, it truly is one of Mumbai's most sought-after addresses. If you are looking for an exquisite property in Andheri West, Mumbai, that provides superior comfort and convenience as well as facilities like no other, then look no further than Runwal Codename Rare.
This Runwal Andheri West project is more than just a home. Here, residents can take in all its beauty while enjoying all the modern comforts they need. From sprawling greens and exquisite views to bespoke amenities, this exclusive project provides an unparalleled living experience that is sure to be on top choice for Mumbai's elite. With its unique blend of luxury and convenience, we are sure that no one will want to miss out on what Runwal Codename Rare has to offer.
Frequently Asked Questions
1. How does Runwal Codename Rare cater to the needs and preferences of real estate investors?
Runwal Codename Rare has been designed to meet the needs of real estate investors. Its prime location offers unbeatable access to Mumbai's major commercial and financial centres, making it an ideal place for short-term rental income and long-term capital appreciation. Additionally, the project offers many amenities and modern features, such as top-notch security systems and leisure facilities, making it attractive to tenants looking for a secure and luxurious lifestyle.
2. Are any special financing options or schemes available for potential buyers considering investing in this prestigious project?
Codename Rare by Runwal offers several financing options and schemes to ensure that potential buyers have a smooth process when considering investing in this luxurious residential project. With special benefits such as affordable EMIs, attractive loan tenures and minimal down payment requirements, this is the perfect real estate investment opportunity for buyers looking for an exclusive home. Don't miss out on the unique opportunity to own a property in one of Mumbai's most sought-after neighbourhoods.
3. How can potential home buyers or real estate investors get more information or book a property at Runwal Codename Rare?
Potential home buyers and real estate investors looking to book a property at Runwal Codename Rare can get in touch with our experienced sales team for more information. You can contact us via email, phone, or book an online appointment on our website. Our team will be happy to help you through the entire process of investing or buying a property at Runwal Codename Rare. We offer a dedicated support team to make your experience easier and more enjoyable!