In need of a little interior design inspiration for your home? Look no further! This article will explore the best ways to find the perfect home decor ideas to bring your space to life. Find the perfect style for your home, from online resources to interior design magazines and social media accounts.
Invest in your future! Trust our experienced team of real estate professionals to help you make smart investments and grow your wealth.
Contact Builder For Latest Offers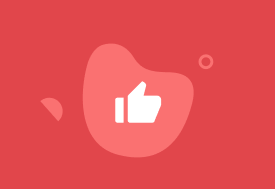 Thank You
Our Builder Representative Will Contact You Shortly
Back to Home
What is Home Decor?
Home decor is the practice of making a living space more aesthetically pleasing. That can be done through colour, furniture, texture, and light. Home decorating is a popular way to make a house feel like a home.
It can also be used to express personal style or to create an inviting atmosphere for entertaining guests. There are many ways to approach home decor ideas and endless possibilities for what can be done. The most important thing is to find what works best for you and your space.
Where to Find Inspiration for Home Decoration
There are several ways to find inspiration for home decoration. One way is to look through magazines and catalogues to find ideas. Another way is to attend home and garden shows. Many websites offer ideas for home decoration.
– Pinterest
Pinterest is a platform that allows you to save and organize images from around the web. You can create "boards" on any topic and fill them with pins – images you've saved from other websites. You can also follow other users and see the boards and pins that they've saved.
If you're looking for inspiration for your home decor, Pinterest is a great place to start. You can browse through millions of images organized by topic and find ideas for everything from furniture to colour schemes.
– Magazines
You're not alone if you love to flip through magazines for home decor ideas. Magazines are one of the most popular sources of inspiration for home decorators. But, unfortunately, the number of magazines on the market makes it challenging to decide which ones are worth your time and attention.
– Online Sources
There are endless sources of inspiration when it comes to home decor. However, choosing where to begin can be challenging when so many options are available. That's why we've rounded up a few of our favourite online sources for home decor ideas.
From Pinterest boards and Instagram feeds to design blogs and online retailers, there are plenty of places to find fresh ideas for your home. So whether you're looking for a new piece of furniture or just some tiny accent pieces, these online sources will help you get the ball rolling.
Discover the latest trends in decorating with indoor plants by reading the blog below:

DECORATING WITH INDOOR PLANTS: THE COMPLETE GUIDE TO BRIGHTEN UP YOUR LIVING ROOM
Popular Home Decor Ideas
Many popular home decor ideas, such as monochromatic colours, can inspire the design of your home. Another popular trend is mixing and matching different patterns and textures to create an eclectic and unique space. You can also use natural elements such as wood, stone, and plants to bring a sense of organic beauty to your home. Whatever trend you follow, make sure it reflects your style and creates a space you love coming home to.
Tips for Creating Your Home Decor Ideas
There needs to be one right way to decorate your home. The key is to find what inspires you and run with it. To help you create your style of home decor, here are a few tips:
1. Start by taking a look at what you already have. To determine your style, you must know what colours, textures, and furniture you like.
2. Once you know what you like, start collecting inspiration from magazines, websites, blogs, and anywhere else you can find. Finally, create a Pinterest board or folder on your computer to store all your ideas in one place.
3. Be willing to experiment until you find what works for you. Don't be afraid to try new things – that's how you'll end up with a style that's your own.
4. And finally, remember to have fun! Decorating your home should be enjoyable, so infuse your personality into every aspect.
Check out how to make your house warming ceremony decoration truly special by reading this blog:

HOW TO MAKE YOUR HOUSE WARMING CEREMONY DECORATION TRULY SPECIAL
Different Types of Home Decor Styles (Modern, Minimalist, Eclectic, etc.)
Do you want to know about the Different Types of Home Decor? Let PropertyOK answer this question of yours!
There are endless possibilities and styles when it comes to home decor ideas. Deciding what style best fits your home and your taste can be overwhelming. To help narrow down the choices, here is a list of popular home decor Ideas and where to find inspiration for each one:
Modern: Modern style is all about clean lines and minimalism. To get this look, start with a blank canvas and add simple yet stylish pieces that make a significant impact. For inspiration, check out high-end furniture stores or design magazines.
Minimalist: Like modern style, minimalist style is about keeping things simple and clean. The difference is that minimalist style often incorporates more natural materials like wood or stone, and there is usually more of an emphasis on functionality. If you want a minimalist look, start with a few key pieces and build from there. For inspiration, look to Scandinavian design or architecture.
Eclectic: Eclectic style mixes and matches different elements to create a unique and personal space. This look can be achieved by combining different furniture styles, textures, colours, and patterns. The sky's the limit regarding eclectic style – so have fun with it! For inspiration, browse through vintage shops or online marketplaces like Etsy.
DIY Projects and Ideas For Home Decoration
When it comes to home decoration ideas, there are many different ways that you can go about finding inspiration. DIY projects and pictures can be found online, a great place to start. That is a great way to get ideas for improving your home's appearance without spending much money.
Plenty of websites offer step-by-step instructions for easy DIY projects that can make a big impact on your home. You can also find inspiration for more complex tasks by browsing photos of beautiful homes and seeing what features you like the most. After you have some ideas, it's time to start shopping for the materials you need to make your vision a reality.
You can also check out local thrift stores and garage sales for unique pieces that add character to your space. You can transform your home into the stylish haven you've always wanted with creativity and effort.
Explore this blog to learn about how to create the most epic birthday decorations at home:

HOW TO CREATE THE MOST EPIC BIRTHDAY DECORATIONS AT HOME
Wrap-up
Decorating your home can be a fun and exciting process. Whether you know what you want or start from scratch, it helps to explore all the available options. With so many sources of inspiration, choosing which ideas suit your home can be overwhelming. We hope this article has provided valuable tips for finding inspiration for your next project and simplified the decision-making process.
By following these steps, we're sure that anyone can create their dream living space with a bit of creativity!
Frequently Asked Questions
1. How to get home decorating ideas on a budget?
One way to get home decorating ideas on a budget is to browse online for inspiration, such as on Pinterest or home decorating blogs. You can shop at second-hand and vintage markets for unique, affordable decor items.
2. Is there any app that helps you decorate your room?
Several apps can help you decorate your room, such as "Houzz" and "IKEA Place."
3. How decor affects your emotions at home?
Colours, textures, and overall design can affect your emotions at home, creating a certain mood or atmosphere.