Looking for a way to spruce up your living room without undergoing a complete renovation? Look no further! This article provides 8 simple and stylish ways to refresh your living room decor without breaking the bank.
From subtle changes like rearranging furniture to bolder choices such as bringing in new colors, these tips will help you transform your living room into an inviting space that you can be proud of!
Why Refresh Your Living Room Decor?
If you're like most people, your living room is the center of your home. It's where you relax after a long day, entertain guests on the weekends, and generally spend most of your free time. Over time, though, it's easy for your living room to start feeling stale. So if you're looking for a way to breathe new life into your space without spending a fortune, there are plenty of simple but stylish ways to refresh your living room decor.
Also Read:

HOW TO CREATE A STYLISH DWELLING ON A BUDGET – AFFORDABLE FLAT INTERIOR DESIGN IDEAS

Your living room decor can be easily updated with a fresh coat of paint.A fresh coat of paint can transform the look and feel of your living room, whether you choose a bold color or a new shade of white. If painting isn't your thing, consider wallpapering one accent wall or hanging some new artwork.
Another easy way to change things is by swapping old furniture pieces for new ones. For example, a new coffee table or end table can give the whole room a fresh look, and if you're feeling ambitious, you could splurge on a new sofa or armchair. Just be sure not to get rid of all your old furniture at once – mix and match different pieces to create an eclectic look that's all your own.
Tip 1: Change the Color Palette
When refreshing your living room decor, one of the simplest things you can do is change the color palette. This doesn't mean you must repaint the room – although that would be a fresh start! – but simply changing the colors of your furnishings and accessories can make a big difference.
If your living room is decorated in neutrals, try adding bolder hues. Or, if it's already quite colorful, opt for a more subdued palette. You could also experiment with different shades of the same color – for example, pairing different blue or green tones.
Of course, you don't have to stick to just one color scheme throughout the room. Instead, you could have a different theme in each area – for example, a cozy and inviting reading nook could be decorated in rich jewel tones. In contrast, the main conversation area could be light and airy with pastel shades.
Tip 2: Add Throw Pillows and Blankets
Throw pillows and blankets are an easy and quick way to freshen up a stale living room. These accents can help inject new life into your space without requiring a major overhaul. Plus, they're easy to switch out whenever you want to give your room a new look.
When it comes to choosing throw pillows and blankets, there are endless possibilities. To start, consider the colors and patterns that you want to incorporate into your room. Then, you can select different textures and materials to add visual interest. And remember size! Throw pillows come in all shapes and sizes, so mix things up for a more dynamic look.
Here are some of our favorite combinations to get you started:
-A boldly patterned pillow with a solid-colored blanket
-A fur or velvet pillow for a touch of luxury
-A few smaller pillows in different colors or patterns
Looking for the perfect property? Look no further than PropertyOK – your trusted real estate partner. Browse our listings and schedule a viewing today!
Contact Builder For Latest Offers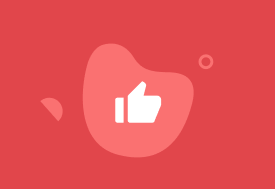 Thank You
Our Builder Representative Will Contact You Shortly
Back to Home
Tip 3: Use Wallpaper or Wall Art
If you want to add a bit of personality to your living room without making any permanent changes, consider using wallpaper or wall art. Wallpaper is a great way to add color and pattern to your space, and it can be easily removed when you want to change things up. If you're not ready for wallpaper, try hanging some art on the walls. Look for pieces that reflect your style and make a statement.
Tip 4: Hang Mirrors
Hang mirrors to open up your living room and make it appear larger. Mirrors reflect light and give the illusion of more space, so they are perfect for small living rooms. Choose a few different styles and sizes of mirrors to create an interesting wall display.
Read More:

HOW TO USE SPACE PLANNING TO OPTIMIZE YOUR HOME LAYOUT

Tip 5: Replace Old Furniture
If your furniture looks worse for wear, it may be time to replace it. This doesn't mean you have to get rid of everything and start from scratch – simply replacing a few key pieces can make a big difference. Look for stylish, comfortable, practical furniture, so you can enjoy spending time in your living room.
Tip 6: Add Plants
If your living room needs a refresh, adding some plants is a simple but stylish way. Plants can help to liven up a space and make it feel more inviting, plus they come with some great benefits for your health. Here are our top tips for adding plants to your living room:
1. Choose the right plant.
Not all plants are created equal when it comes to indoor use. Make sure you pick one suitable for the amount of light in your living room and won't outgrow its pot too quickly. Some good options include snake plants, philodendrons, and pothos vines.
2. Consider the size of your space.
You want your plant to be a manageable size for the room it's in. A general rule of thumb is to select a plant that is one-third the height of your furniture piece or one-quarter the width of your sofa.
3. Go for something unique.
Feel free to experiment with different plant varieties and shapes to create an eye-catching display. Unusual pots and planters can also add extra interest to your space.
4. Think about maintenance.
While most plants are relatively low-maintenance, some will require more care than others (e.g., watering and pruning).
Also Read:

HOW TO USE INTERIOR DESIGN PRINCIPLES TO TRANSFORM YOUR HOME

Tip 7: Choose Interesting Storage Solutions
If you're looking for interesting storage solutions to refresh your living room decor, consider using a combination of open shelving and closed cabinets. For example, you could use open shelving to display your favorite books, vases, or other decorative items. On the other hand, closed cabinets can store items you don't want on display, such as extra blankets or pillows.
Another option is to use a coffee table with built-in storage. This coffee table typically has a lift-top surface, allowing you to access the storage area easily. This is a great place to store items such as blankets, board games, or magazines.
Consider hanging floating shelves if you have a lot of wall space in your living room. These shelves are great for displaying artwork, plants, or other small decorative items. Plus, they help to free up floor space, so your living room looks and feels more spacious.
Tip 8: Incorporate a Stylish Rug
A rug can do wonders to transform a room. It can add color, pattern, and texture and define a space. So if your living room feels bland, try incorporating a stylish rug. It will make a big impact without costing a lot of money.
Rugs come in a variety of styles. If you're unsure where to start, look at some home décor magazines or search online for inspiration. Then, when you know what you like, head to your local home store or shop online for the perfect rug.
Also Read:

HOME DECOR IDEAS: WHERE TO FIND INSPIRATION

Conclusion
With these eight simple but stylish ways to refresh your living room decor, you can spruce up the look and feel of your home in no time. From adding lighting elements to introduce more warmth or hanging a few artworks on the wall for an air of sophistication, there are plenty of ideas that don't require too much effort but will still make a noticeable difference.
We hope these suggestions have inspired you and helped you find new ways to reinvigorate the style of your living room!
Explore the available properties in Mumbai and take the first step towards securing your future today. Contact us for more information and to schedule a viewing appointment.
Frequently Asked Questions
1. How to decorate the living room with simple things?
Decorating a living room with simple things can be done using items you already have, such as books, candles, and plants. You can also use DIY projects like making wall art or adding throw pillows to your existing furniture. Try to add small details that make a big impact on the overall look of the room.
2. How to decorate living room walls?
One way to decorate living room walls is by hanging artwork, photographs, or a gallery wall. Another option is to use paint or wallpaper to create a bold accent wall. You could also add wall shelves or hang a large mirror to create the illusion of more space.
3. How to decorate a small living room?
When decorating a small living room, it's important to make the most of your space. Try using furniture that is multi-functional and can be easily moved around. Avoid large, bulky pieces that take up a lot of space. Take advantage of natural light by keeping windows unobstructed. Paint the walls with light colors to make the room appear larger and brighter. And use mirrors to create the illusion of more space.