It's a common dream to have a cosy balcony to relax or entertain. Whether you're looking for a new way to enjoy the outdoors or want to create a space that your friends can appreciate, transforming your balcony into your paradise is exciting. But as with any project, certain challenges may arise when planning and executing your balcony design dreams — and they could affect whether or not your ideal balcony becomes a reality.
This blog post will discuss some of the most common challenges when creating the perfect outdoor space and how to overcome them.
Let us help you find your perfect property! Click below to schedule a consultation.
Contact Builder For Latest Offers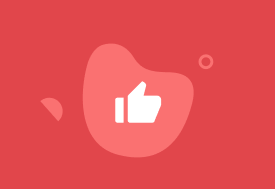 Thank You
Our Builder Representative Will Contact You Shortly
Back to Home
Modern Balcony Design Ideas for Indian Homes and Apartments
If you're planning to incorporate a balcony into your home design, there are a few things to keep in mind. First, balconies are subject to the same building code regulations as any other part of your home, so check with your local authorities for guidance.
Secondly, because they are exposed to the elements, balconies require more maintenance than other areas of your home – think about how you will keep the space clean and in good repair. Finally, while balconies can be a great addition to any home, they also come with some challenges – here are a few common problems and solutions:
One common challenge with balcony design is leaking. Because balconies are exposed to the elements, they are susceptible to water damage. To avoid leaks, ensure your balcony is properly sealed and any cracks or gaps are repaired promptly. Another way to prevent leaks is to install a drainage system beneath your balcony flooring to carry water away from the structure.
Another potential problem with balconies is weight restrictions. Because they are often cantilevered (supported on one side only), balconies can have weight limits restricting how much furniture or other items can be placed on them. If you plan to use your balcony for entertaining or outdoor living space, check the weight limit before furnishing it.
Finally, wind can be a big problem for balconies – high winds can cause objects (and even people) to be blown off.
Explore 7 stylish ceiling designs to transform your home by reading this blog:

7 STYLISH CEILING DESIGNS THAT WILL TRANSFORM YOUR HOME
Balcony Grill Design Challenges and Solutions
If you're dreaming of a balcony grill design for your home, you should know a few things. First, your building's association may restrict what types of grills are allowed. Second, even if your association allows grills, you may still need approval from the board or management before proceeding.
Here are some common challenges you may face when trying to add a modern grill design for balcony, along with some potential solutions:
1. Association restrictions: If your building's association has strict rules about balcony grill design, you may not be able to add a grill to your balcony design. However, you may be able to convince the board to make an exception in your case. To do this, it's essential to have a well-thought-out plan for how you'll use the grill and how it will fit in with the overall design of your balcony.
2. Board approval: Even if your association doesn't have strict rules about balcony grill design, you'll still need approval from the board or management before adding one to your balcony. Again, it's essential to have a well-designed plan that considers the concerns of your fellow residents.
3. Ventilation concerns: One of the biggest challenges with adding a modern grill design for balcony is ensuring proper ventilation so that smoke and fumes don't drift into other units in your building. This can be accomplished by installing an exhaust fan above the grill or by placing the grill under an existing eave or overhang.
Discover stunning ceiling light designs to illuminate your home by reading the blog below:

ILLUMINATE YOUR HOME WITH THESE STUNNING CEILING LIGHT DESIGNS
Balcony Railing Design Ideas
One of the most important aspects of balcony design is the railing. The railing will keep you and your guests safe, so choosing an aesthetically pleasing and functional design is essential. However, there are a few challenges that you may face when choosing a balcony railing design.
The first challenge is finding a balcony railing design that meets your local building codes. Building codes vary from area to area, so it's important to check with your local municipality to determine what specific codes apply to your situation. Once you know the codes you must meet, you can start narrowing down your choices.
Another challenge is choosing a material for your modern balcony railing design. Various options include wood, metal, glass, and composite materials. Each material has its benefits and drawbacks, so selecting the one that best meets your needs is important. For example, glass railings offer an unobstructed view but require more maintenance than other options.
Once you've selected a material, you must decide on a style for your balcony railing design. Many different types are available, from traditional designs to more contemporary ones. For instance, if you have a modern home, you might want to choose a sleek and straightforward balcony railing design. However, you might want something with more ornate details if you have a more traditional home.
Dive into this blog to learn about how to use interior design principles to transform your home:

HOW TO USE INTERIOR DESIGN PRINCIPLES TO TRANSFORM YOUR HOME
Balcony Design for Tiny Homes and Apartments
If you live in a small space, you know that every square inch counts. That's why when designing your balcony, it's important to make the most of your space.
However, some common challenges can make achieving the balcony design of your dreams difficult. Have a look at some of the most common challenges and solutions:
1. Limited space: One of the biggest challenges with balconies is that they are often quite small. This can make it difficult to fit furniture or even plants.
Solution: Look for furniture that is specifically designed for small spaces or that can be folded away when not in use. You can also consider hanging plants or using vertical planters to save space.
2. Lack of privacy: Many balconies overlook busy streets or neighbouring apartments, making them feel less private.
Solution: Add privacy screens or curtains to create a more intimate space. You can also consider planting tall shrubs or vines to block unwanted views.
3. Poor lighting: Some balconies don't get a lot of natural light, making them feel dark and uninviting.
Solution: Install solar lights or string lights to brighten up the space. You could also consider hanging mirrors to reflect light and make the space feel larger.
Find out how to choose the best mail door grill design for your home by reading the blog below:

HOW TO CHOOSE THE BEST MAIN DOOR GRILL DESIGN FOR YOUR HOME
Wrap-up
Designing your balcony can be a fun and rewarding experience, but it is important to remember the common challenges you may face when creating this space. By keeping these issues in mind, you can ensure that your balcony design dreams become a reality!
With enough planning and creativity, you will have an outdoor area that looks beautiful and provides a sanctuary from the hustle and bustle of everyday life.
Frequently Asked Questions
1. Are there any cost-effective tips or strategies for implementing creative balcony designs without breaking the budget?
Absolutely! There are several cost-effective strategies for implementing a creative balcony design without breaking the budget. One of the best ways to decrease costs is to use cheaper, more versatile materials. For instance, consider using wood or composite decking instead of stone or concrete. Wood and composite decking is often more affordable than traditional materials but can still provide a beautiful, custom look to any wood balcony design.
When it comes to balconies that receive limited sunlight exposure, you can usually opt for low-maintenance options such as vinyl or maintenance-free materials like teak or ironwood. Ultimately, when considering your balcony design options, think outside the box and explore all your available customisation possibilities!
2. How can an innovative balcony design enhance the value and appeal of a real estate property for potential buyers or investors?
An innovative balcony design can drastically improve the value and aesthetic appeal of a real estate property. Curved edges, unique shapes, and colours can add a feeling of modernity that potential buyers and investors find attractive. Additionally, creating a functional feel to a balcony will entice buyers with its practicality and utility. For example, by adding built-in seating or storage, you can make it easier for potential buyers to imagine themselves using the new space. Ultimately, an innovative balcony design increases comfort and boosts the chances of impressing any buyer or investor!
3. Are there any specific trends or new technologies that home buyers should consider when incorporating a stylish and functional balcony into their property?
Absolutely! The most important thing is to ensure that you create a balcony that is both stylish and functional. A stylish yet functional balcony should meet your needs regarding space and privacy. Another great trend people love is incorporating plants and vertical gardens into balconies. You can also look into wireless technology enabling further automation, such as automated blinds, lights, or sound. Whatever design choices you ultimately make, make sure they match the overall aesthetic of your property.