Are you ready to explore the latest under construction projects in Thane, where elevated living awaits? Step into a realm where innovation and modernity converge, where dreams take shape and come to life. In this blog, we will unveil Thane's new upcoming projects, providing you with a gateway to a life enriched with luxury, convenience, and endless potential.
So, get ready as we embark on a journey through the captivating landscape of the under construction projects in Thane, where the future of elevated living awaits your arrival.
Ready to start your real estate journey? Contact us today for a consultation!
Contact Builder For Latest Offers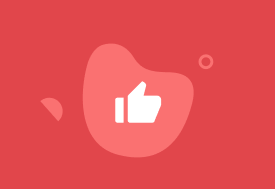 Thank You
Our Builder Representative Will Contact You Shortly
Back to Home
What to Expect When Moving to Thane?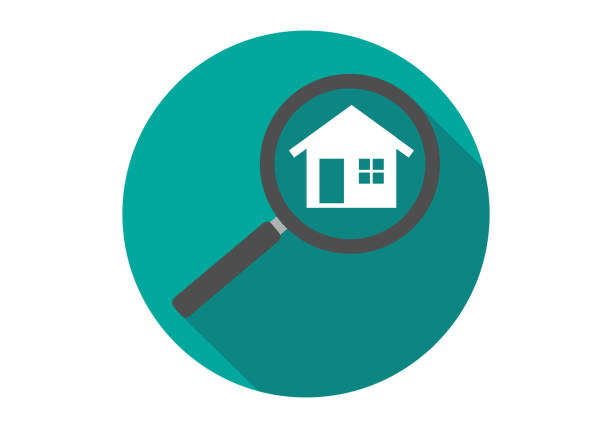 Thane is a bustling city located in the outskirts of Mumbai, Maharashtra. It has become a popular residential destination due to its strategic location and excellent connectivity to Mumbai and Pune. Moving to Thane means experiencing an enhanced quality of life amidst lush greenery and modern infrastructure.
Thane offers a diverse mix of cultures, cuisines, and lifestyles. Its cosmopolitan nature makes it an ideal place for people from all walks of life. The city boasts top-notch educational institutions, hospitals, shopping centers, recreational facilities, and employment opportunities.
One can expect a seamless commute experience with various modes of transportation, such as local trains, buses, and cabs, along with easy access to highways connecting major cities like Mumbai & Pune.
Furthermore, the real estate market is booming, with numerous under construction projects in Thane slated for completion soon which are sure to provide residents with modern amenities that cater to their lifestyle needs while offering comfortable living spaces that suit every budget.
Overall, Thane provides a perfect blend between urbanization & natural beauty, making it among the most sought-after locations for home buyers looking for elevated living standards in Maharashtra.
Why Thane is the Perfect Gateway to Elevated Living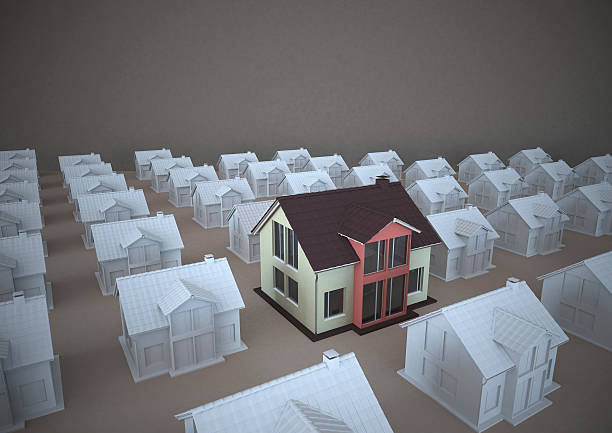 Nestled between the Yeoor Hills and Ulhas River, Thane is a city that offers its residents an unparalleled quality of life. With excellent infrastructure, green spaces, and a thriving cultural scene, it is no wonder why Thane is becoming one of Mumbai's best locations for elevated living.
One reason why Thane stands out as the perfect gateway to elevated living is that it has excellent connectivity to all major parts of Mumbai through rail and road networks. Additionally, the upcoming metro line will further enhance this connectivity, making it easy for commuters to travel around the city with ease.
Thane also boasts a range of premium educational institutions that offer world-class education from kindergarten up to post-graduation levels. This makes it an ideal location for families who want their children to receive top-quality education without traveling long distances.
Those looking for recreation options in Thane can indulge themselves in various sports complexes like swimming pools or playing badminton or squash courts while staying fit at health clubs offering yoga classes along with other high-tech facilities; there's something here for everyone!
Thane provides an ideal mix of work-life balance by providing ample employment opportunities combined with tranquil surroundings, which help individuals lead healthier lives!
Are you a professional looking for low budget flats in Thane? Then this blog is for you!

FINDING YOUR FIRST HOME: LOW BUDGET FLATS IN THANE FOR YOUNG PROFESSIONALS ON A BUDGET LIKE YOU
What to Expect from the New Upcoming Projects in Thane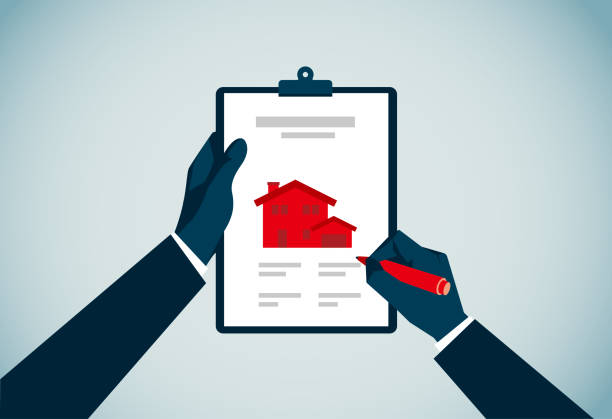 The under construction projects in Thane offer a unique opportunity for those looking to invest or purchase a new property in the region. These projects are designed with modern amenities and facilities that cater to the needs of today's urban lifestyle.
One can expect spacious apartments, world-class infrastructure, and luxurious living spaces at these upcoming projects in Thane. The developers use advanced technologies and materials during construction to provide residents with high-quality homes that meet their expectations.
Moreover, Thane has witnessed tremendous growth in recent years and is fast becoming one of Mumbai's most wanted locations due to its proximity to key business centers. As such, investing in new construction in Thane promises significant returns on investment over time.
Additionally, these upcoming projects offer excellent opportunities for customization as buyers can choose from various floor plans according to their preferences. They also come equipped with state-of-the-art security systems ensuring residents' safety.
Prospective homebuyers can expect nothing less than quality living spaces built using modern technology when investing in these under construction projects in Thane. The city continues to grow rapidly, making it an ideal location for anyone seeking elevated living standards amidst nature's beauty.
5 Latest Under Construction Projects in Thane
Numerous upcoming projects in Thane are set to elevate the standard of living in the area. If you're looking for a new home or investment opportunity, this region has plenty of options. Here are the five latest under construction projects in Thane that you might want to consider:
1. Experio Platinum Elysium Nerul
Experio Platinum Elysium Nerul is one of the prestigious residential projects in Thane by Experio Ventures. It offers luxurious 2BHK, 3BHK, and 4BHK apartments with world-class amenities and facilities. The project is located in Nerul, which is a well-established and thriving locality.
One of the highlights of Experio Platinum Elysium Nerul is its location. It enjoys excellent connectivity to all major areas in Mumbai and Navi Mumbai. The project also boasts proximity to various educational institutions, healthcare centers, and entertainment destinations.
The apartments at Experio Platinum Elysium Nerul are designed to offer maximum comfort and convenience to residents. They feature spacious rooms, modern interiors, and high-quality fittings & fixtures. The project also has a range of amenities like a swimming pool, gymnasium, landscaped gardens, etc.
Apart from the luxury and amenities this project offers, it's worth noting that it's an under-construction property – which means there may be some scope for customization based on your preferences! This makes it an ideal option for those who want their dream home built just the way they want it!
All in all, if you're looking for premium living spaces that blend elegance with functionality – then Experio Platinum Elysium Nerul should definitely be on your list!
2. Omkar Heights Vasind, Thane
Omkar Heights is one of the latest under construction projects in Thane that promises to offer residents an unparalleled living experience. The project is being developed by Omkar Enterprises, a renowned name in the real estate industry.
Spread over acres of lush green land, Omkar Heights offers spacious 1 and 2 BHK apartments that are designed to meet the needs of modern-day families. Residents can enjoy world-class amenities such as a gymnasium, clubhouse, swimming pool, landscaped gardens, and more.
The location of this upcoming project in Thane is also noteworthy. Vasind is a well-connected neighbourhood with easy access to prominent areas like Kalyan-Dombivli and Navi Mumbai. Additionally, it enjoys proximity to several schools, hospitals, shopping malls, and entertainment centres.
Built using high-quality construction materials and modern technology, Omkar Heights promises to be a luxurious residential destination for those looking for a quality lifestyle in Thane.
Take a deep dive into the finest gated community flats in Thane by reading the blog below:

LIVE LIFE LIKE A KING: EXPLORE THE FINEST GATED COMMUNITY FLATS IN THANE
3. Jhalak Fourwings Ambernath East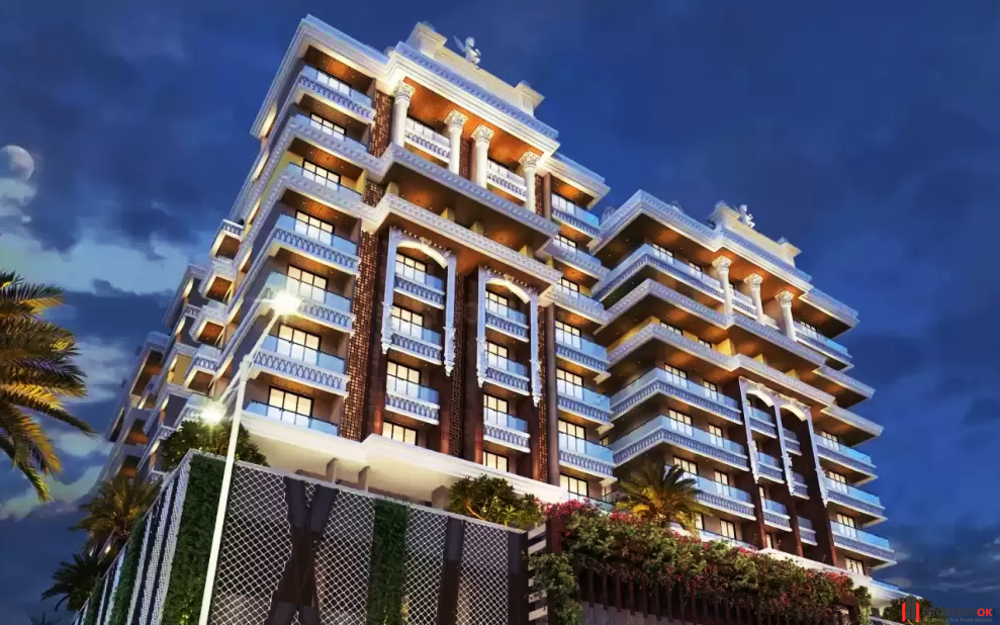 Jhalak Fourwings is the next among the latest upcoming projects in Thane by Jhalak Constructions that offer a comfortable lifestyle to its residents. The project has been carefully designed with premium amenities and specifications to ensure maximum comfort.
One of the highlights of Jhalak Fourwings is its location. Situated in Ambernath East, it provides easy access to major highways like NH-48, Mumbai-Pune Expressway, and Eastern Express Highway. This makes commuting seamless for those working in Mumbai or Pune.
Additionally, Jhalak Fourwings offers spacious 1 BHK and 2 BHK apartments with modern amenities like a clubhouse, swimming pool, gymnasium, children's play area, and more. The interiors are crafted with elegance ensuring ample natural light in your home.
The project also considers your safety needs by providing round-the-clock security services and CCTV cameras installed throughout the premises. All these features bundled together in the Jhalak Fourwings Ambernath East project ensure an excellent choice for anyone looking for elevated living experiences at affordable prices.
4. Dosti West County Balkum Thane- Dosti Nest Phase 4
Dosti West County- Dosti Nest Phase 4 is a new construction in Thane developed by Dosti Enterprises, a well-known developer with an excellent reputation for quality constructions and timely delivery.
The Dosti West County Balkum Thane project offers spacious 1 BHK apartments designed to offer residents maximum comfort and convenience. The apartments have modern amenities like air conditioning, modular kitchen fittings, and more.
In addition to comfortable living spaces, the Dosti West County- Dosti Nest Phase 4 project boasts several world-class amenities, such as a swimming pool, gymnasiums, jogging tracks, and landscaped gardens. These facilities provide residents with ample opportunities to relax or stay active within the confines of their homes.
Moreover, the location of this property is also very convenient as it's just minutes away from essential amenities such as schools, hospitals, malls, etc., making it an ideal choice for individuals seeking elevated living standards without compromising on everyday necessities.
Overall, Dosti West County Balkum Thane- Dosti Nest Phase 4 has all the makings of a dream home that provides luxury living at affordable prices. This property should definitely be considered if you're looking for premium residential projects in Thane.
Discover convenient new flats in Thane near station by reading this blog:

CONVENIENCE AT YOUR DOORSTEP: NEW FLATS IN THANE NEAR STATION
5. Deep Shreeji Milestone Badlapur West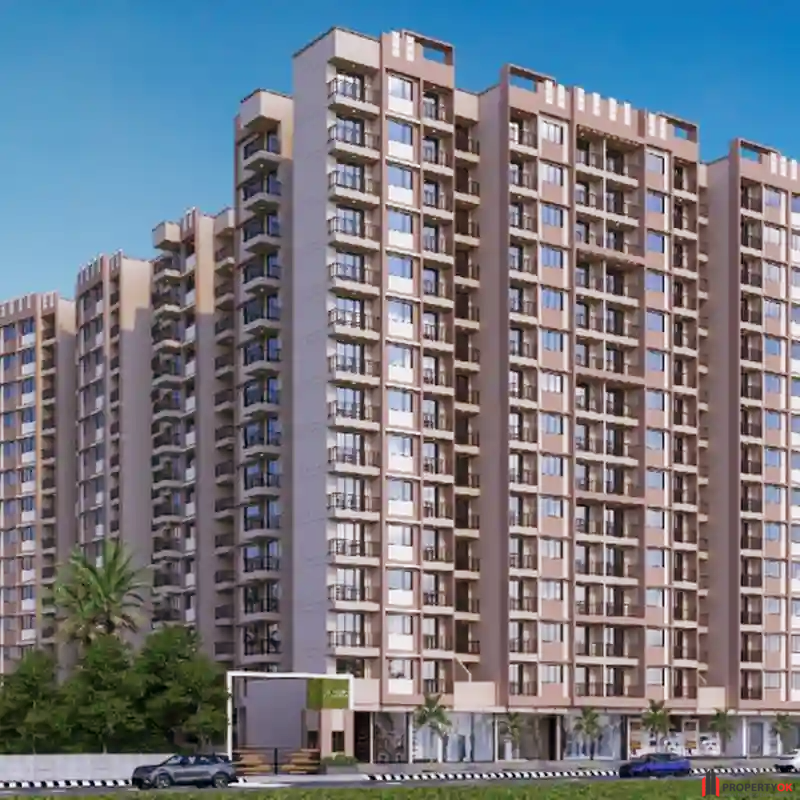 Deep Shreeji Milestone in Badlapur West is among the promising new projects in Thane by Deep Laxmi Associates. The project offers 1 BHK, 2 BHK, and 3 BHK apartments with a wide range of amenities and facilities that make it an ideal choice for those looking to modernize their living experience.
The project features spacious apartments with modern interiors, open spaces, and natural lighting that give a sense of peace and tranquility. The location of Deep Shreeji Milestone also adds to its attractiveness as it is surrounded by lush greenery, providing residents with fresh air and breathtaking views.
One unique aspect of this new construction in Thane is its focus on sustainability. From water conservation to energy-efficient lighting systems, Deep Shreeji Milestone has taken steps to minimize its carbon footprint while still offering luxurious living options.
The complex also includes amenities like a clubhouse, gymnasiums, children's play area, swimming pool, landscaped gardens, and more. These facilities cater to the needs of all age groups, making it perfect for families looking for a place they can call home.
If you are looking for an elevated life experience amidst nature while keeping sustainability in mind, then Deep Shreeji Milestone should be on your list!
These upcoming projects in Thane cater to different budgets while providing high-quality living standards without compromising on luxury or comfort levels.
Wrap-up
Thane is one of the best locations in Mumbai because of its exceptional infrastructure, connectivity, and amenities. The city offers a perfect blend of urban development and natural beauty, making it an ideal place to live. With the numerous under construction projects in Thane, residents can experience elevated living with modern amenities such as swimming pools, gyms, and clubhouses. From Experio Platinum Elysium Nerul to Deep Shreeji Milestone Badlapur West, there are several new upcoming projects in Thane that offer splendid living spaces.
Whether you are looking for your dream home or want to invest in real estate for good returns on investment (ROI), these under construction projects in Thane are worth considering. So why wait? Book your apartment now before they sell out!
Frequently Asked Questions
1. What are the benefits of investing in under construction projects in Thane?
Investing in under construction projects in Thane allows you to invest in a rapidly developing area without paying skyrocketing prices. The infrastructure and connectivity are constantly improving with new roads, bridges, railways, and more, making Thane an ideal investment location. You will also be able to take advantage of the most recent government subsidies that aim to make affordable housing accessible. On top of these amazing benefits, living in Thane has a vibrant culture and tourist attractions that make the area a great place to live and visit.
2. How can under construction projects in Thane offer elevated living experiences to home buyers?
The under construction projects in Thane can offer an elevated and custom living experience due to the flexibility of customization. Home buyers can modify details in their new homes, such as layout, floor plan, finishing materials, fittings, and decoration. Furthermore, these projects are located close to important amenities like schools, hospitals, shopping centers, and public transport, which add value to one's living experience. In addition, the upcoming projects in Thane often come with modern features and cutting-edge technology to enhance safety and convenience.
3. What factors should real estate investors consider before investing in under construction projects in Thane?
Real estate investors should consider several factors before investing in under construction projects in Thane. Location is key; look for projects close to amenities such as parks, shopping centers, and hospitals. Look into the safety of the neighborhood and the quality of construction materials and methods used. Check for agreements that developers have made with government or third-party organizations and research current market trends to ensure that your real estate investments provide returns in the long run. Finally, get legal advice from a qualified attorney to protect your rights as an investor.