Are you searching for the perfect investment opportunity that combines luxury, convenience, and promising returns? Look no further than Godrej Emerald Thane – an exquisite residential project in the heart of Mumbai's thriving real estate market. With its unmatched amenities, strategic location, and Godrej's renowned craftsmanship, this exceptional development redefines urban living like never before. So join us as we delve into why Godrej Emerald Thane stands out and should be your number one choice for a fruitful investment in Mumbai.
Let us help you find your perfect property! Click below to schedule a consultation.
Contact Builder For Latest Offers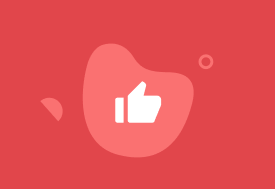 Thank You
Our Builder Representative Will Contact You Shortly
Back to Home
Exploring the Allure of Godrej Emerald Thane
Mumbai, the city of dreams, is where people come to make their dreams come true. The real estate market in Mumbai is one of the most expensive in the world. However, with the launch of Godrej Emerald Thane, investing in Mumbai real estate became more affordable.
Godrej Emerald is a residential project by Godrej Properties on Ghodbunder Road, Thane. The project offers 1, 2 and 3 BHK apartments at very attractive prices. The project is spread over 2.5 acres and comprises 28 floors. The Godrej Emerald Thane offers not just a home but a lifestyle enriched with luxury and convenience.
The project's location is also very attractive as it is situated just minutes away from Eastern Express Highway and close to schools, colleges, hospitals and malls. With such an attractive price point and location, the Godrej Emerald project in thane is an investment option worth considering in Mumbai's real estate market.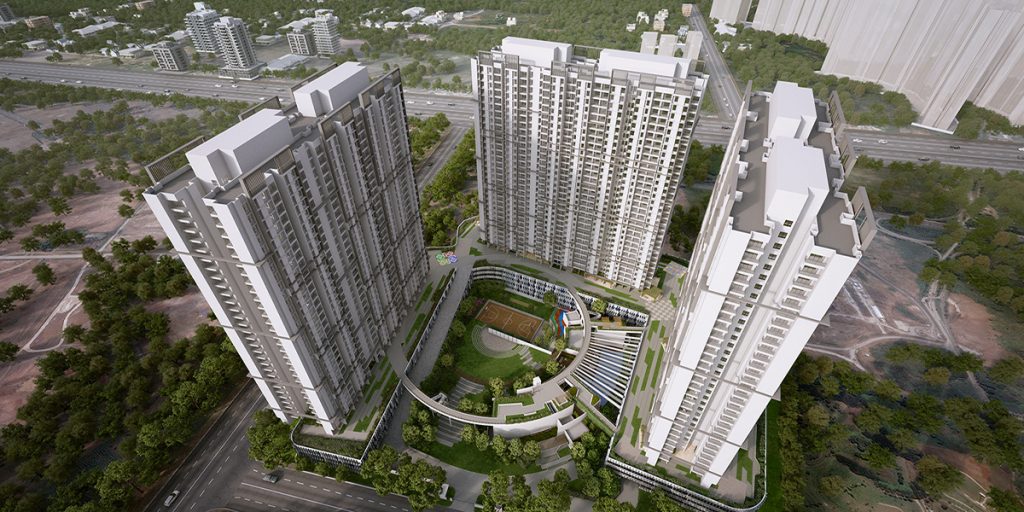 Why Buy a Home at Godrej Emerald
1. Location: Thane is a well-developed suburb of Mumbai with good connectivity to the city and other parts of the Mumbai Metropolitan Region (MMR). If the project is strategically located near important roads, highways, public transportation, and commercial centers, it could be a convenient location for both work and leisure.
2. Developer Reputation: Godrej Properties is a renowned real estate developer in India known for its quality construction and design. A project by a reputable developer can offer assurance of proper planning, construction quality, and timely delivery.
3. Investment Potential: It may be a good investment if the property is situated in an area expected to appreciate due to infrastructure development, economic growth, or other factors.
4. Quality of Construction: The quality of construction, materials used, and attention to detail can greatly influence the durability and aesthetics of your home. Godrej Properties' reputation m implies a commitment to quality.
5. Safety and Security: Gated communities or residential projects in thane provide enhanced security measures, such as 24/7 security personnel, surveillance systems, and controlled access points, which can contribute to a safer living environment.
6. Community and Lifestyle: In some residential projects, social spaces, clubs, and events promote a sense of community. If this is important to you, you might appreciate a project that promotes belonging.
7. Nearby Facilities: Proximity to schools, hospitals, shopping centers, and other essential facilities make daily life more convenient for residents.
8. Green Spaces: Greenery, parks, and open spaces within and around the project contributes to a more pleasant living environment.
9. Resale and Rental Potential: If you're considering the property as an investment, you might want to think about its resale and rental potential based on the demand in the area and the features of the project.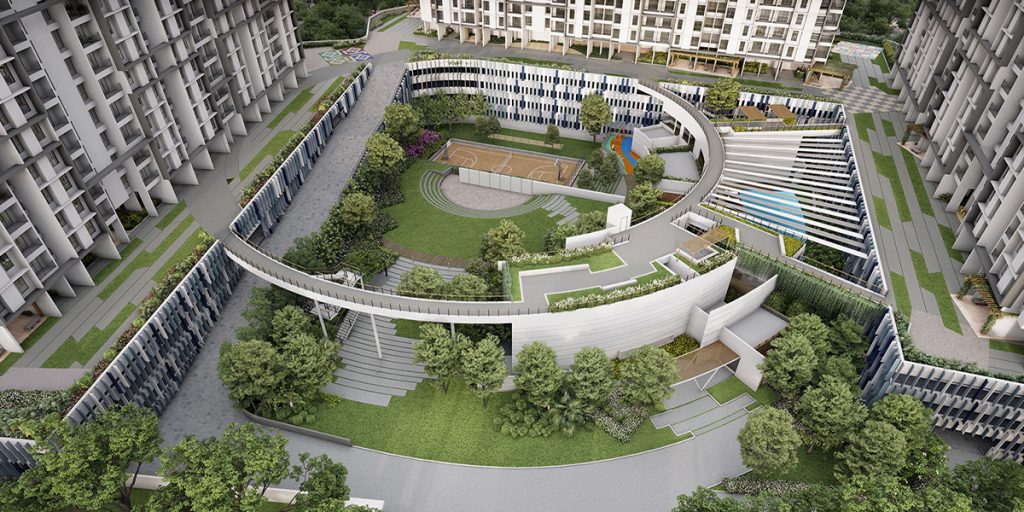 Discover the 10 trending new projects in Thane by reading the blog below:

NEW PROJECTS IN THANE: 10 MUST-SEE DEVELOPMENTS REDEFINING THE CITYSCAPE
Benefits of Investing in Godrej Emerald Thane
Investing in Godrej Emerald Ghodbunder Road Thane presents a range of enticing advantages for prospective buyers. Backed by the reputable Godrej Properties, known for its commitment to quality and timely project delivery, investors can gain confidence in their investment. Situated in the rapidly growing suburb of Thane, the project's prime location offers excellent connectivity to Mumbai and neighbouring areas, potentially leading to significant capital appreciation over time.
One of the project's key draws is its modern amenities and lifestyle enhancements. This Thane project will provides residents with a host of contemporary facilities, elevating their living experience and contributing to potential appreciation in property value. Beyond personal use, the property's strategic location and rising demand in Thane make it a compelling option for generating rental income, catering to investors and those looking to enter the rental market.
Furthermore, the development aligns with the broader trends of infrastructure growth in Thane. As the area continues to see advancements in connectivity and urbanisation, properties like Godrej Emerald Thane could benefit from increased demand and enhanced resale value.
When considering investment opportunities, potential buyers should conduct comprehensive research, consult real estate experts, and directly engage with the project's representatives to gain a complete understanding of the project's offerings and align their investment goals with the project's features.
The project's location could also make it attractive for generating rental income, as its accessibility to employment hubs might attract tenants. Furthermore, economic factors such as stable economic conditions, low interest rates, and favourable government policies could have influenced the overall real estate market, potentially enhancing the investment appeal of Godrej Emerald Thane.
Ready for more? Explore the new flats in Thane near station by reading the blog below:

CONVENIENCE AT YOUR DOORSTEP: NEW FLATS IN THANE NEAR STATION
Enhancements and Offerings at Godrej Emerald Thane
These are some of the common amenities and features offered in Godrej Emerald :
1. Clubhouse: A well-equipped clubhouse providing a space for social gatherings, events, and recreational activities.
2. Swimming Pool: An outdoor swimming pool for residents to relax and enjoy.
3. Fitness Center: A fully-equipped gym or fitness center for residents to maintain an active lifestyle.
4. Landscaped Gardens: Beautifully landscaped outdoor areas with gardens, pathways, and seating areas.
5. Children's Play Area: Playgrounds or designated areas for children to engage in outdoor activities.
6. Sports Facilities: Facilities for tennis, basketball, or indoor games like table tennis and billiards.
7. Parking: Designated parking spaces for residents and visitors.
8. Elevators: Multiple elevators in each building for convenience.
9. Power Backup: Backup power supply to ensure uninterrupted electricity during power outages.
10. Intercom Facility: Intercom connectivity between apartments and security for enhanced communication.
11. Rainwater Harvesting: Systems to collect and reuse rainwater for sustainable water management.
12. Community Hall: A multipurpose hall for events, parties, and gatherings.
13. CCTV Surveillance: Closed-circuit television cameras for enhanced security.
14. Green Initiatives: Eco-friendly features such as solar panels, waste management systems, etc.
15. Convenience Stores: On-site convenience stores for daily necessities.
16. Visitor Parking: Dedicated parking areas for visitors.
17. Wi-Fi Connectivity: Common area Wi-Fi for residents.
18. Health and Wellness Facilities: Spa, sauna, meditation/yoga room, etc.
19. ATM: An on-site ATM for residents' convenience.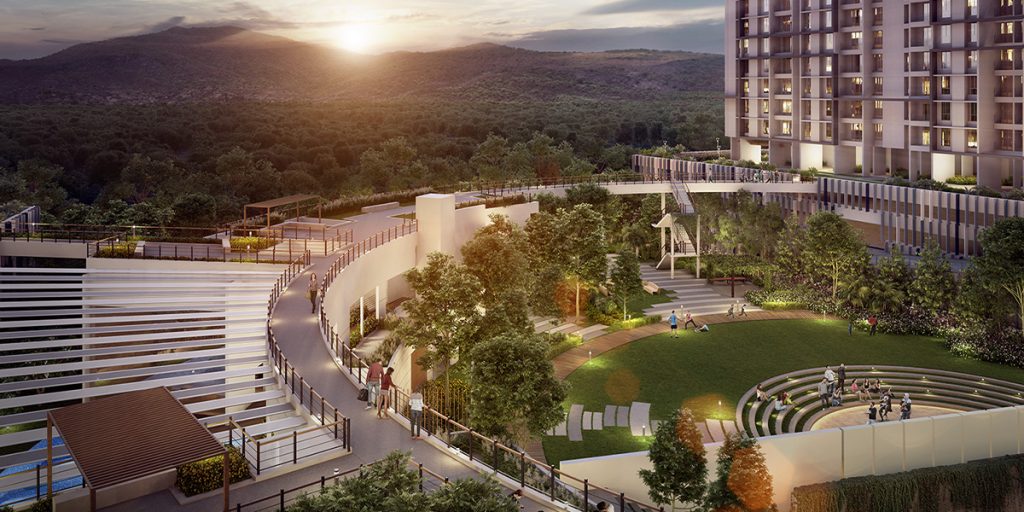 What Makes Godrej Emerald Thane an Ideal Investment Option?
Godrej Emerald Thane emerges as an exceptional investment option that encompasses a range of factors contributing to its allure. The project's location in Thane holds immense promise, situated in a region undergoing rapid urban development and infrastructural advancements. With convenient connectivity to Mumbai and key business districts, the location is a magnet for professionals seeking a harmonious blend of suburban tranquillity and urban access.
Moreover, the project's emphasis on quality living is reflected in its contemporary design and premium amenities. Potential investors can expect modern comforts like well-equipped fitness centers, serene landscaped gardens, and recreational spaces that cater to residents' diverse needs. The integration of eco-friendly features and sustainable practices not only aligns with the global trend towards greener living but also adds an intrinsic appeal to the development.
A significant aspect that solidifies Godrej Emerald Thane's investment potential is the brand itself. Godrej, renowned for its excellence and commitment to delivering top-notch projects, lends credibility to the development. This reassurance is crucial for investors looking for reliability and a history of successful ventures. As the real estate market evolves, the project's potential for capital appreciation and rental yield becomes increasingly attractive, making Godrej Emerald Thane a well-rounded investment avenue for those seeking long-term financial growth in a thriving urban landscape.
Learn about the stylish low budget flats in Thane in this blog:

SMART SAVING, STYLISH LIVING: LOW BUDGET FLATS IN THANE YOU'LL LOVE
Conclusion
Investing in Godrej Emerald Thane is a wise choice in the Mumbai real estate market. The project offers unbeatable amenities, convenient access to eminent educational institutions and hospitals, and proximity to key business hubs of Mumbai. With its excellent construction quality and secure environment, this project will provide an ideal investment opportunity for anyone looking for a luxurious abode in Mumbai with great ROI potential.
Frequently Asked Questions
1. Are there any public transportation options available near Godrej Emerald ?
Godrej Emerald Thane offers convenient access to various public transportation options. The proximity to Thane Railway Station ensures connectivity to local and long-distance trains, while the presence of bus services connects the area to a broader network. Auto-rickshaws, taxis, and ride-sharing services like Ola and Uber are likely to be available for convenient local travel.
2. What are the nearby educational institutions, hospitals, and shopping centers from Godrej Emerald ?
Godrej Emerald benefits from its location by having various nearby amenities. Educational institutions, including schools and colleges, are expected to be available within a convenient distance, catering to the diverse educational needs of residents. The area is well-equipped with hospitals and healthcare facilities, ensuring that residents have access to medical services.
In terms of shopping and recreation, Thane's vibrant retail scene offers shopping centers, malls, and markets in proximity to Godrej Emerald Thane, providing residents with various options for their daily needs and leisure activities.
3. What is the process for booking a unit in Godrej Emerald Thane?
To book a unit in Godrej Emerald Thane, you can follow a general process typically involving several key steps. Begin by inquiring about available units, pricing, and amenities through the project's official channels. If feasible, schedule a site visit to gain a firsthand understanding of the property. Once you've chosen a unit, complete a booking application and submit the required documents, such as identification and address proof.
Secure your chosen unit by making an initial booking payment, usually a percentage of the total price. Subsequently, you'll receive an allotment letter and a sale agreement outlining the terms and payment schedule. If you opt for a home loan, initiate the loan processing with your preferred financial institution. Sign the sale agreement and complete property registration upon fulfilling payment obligations. Ultimately, after project completion and necessary approvals, the possession of your unit will be handed over.