Welcome to the bustling city of Thane, where dreams come alive, and possibilities are endless. If you're searching for a new home in India's real estate market, Thane is the place to be! With its rapid development and attractive investment opportunities, buying flats in Thane has become increasingly popular among homebuyers.
In this blog post, we will delve into why Thane is currently the hottest spot in the Indian real estate market. From exploring residential property rates to uncovering Thane's irresistible charm for home buyers, we'll provide you with all the information you need to make an informed decision. So buckle up and get ready to discover why your plan to buy flat in Thane might just be the best move yet!
Experience exceptional service! Click below to schedule a consultation:
Contact Builder For Latest Offers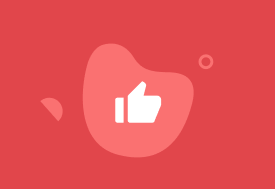 Thank You
Our Builder Representative Will Contact You Shortly
Back to Home
The Rise of Thane: What Makes it the Hottest Real Estate Market?
Thane, once considered a distant suburb of Mumbai, has transformed into the hottest real estate market in India. But what exactly is driving this exponential growth? Let's delve into the factors that have propelled Thane to its current status.
First and foremost, Thane offers a perfect blend of affordability and connectivity. With excellent road and rail networks connecting it to major cities like Mumbai and Navi Mumbai, Thane has become an attractive location for both homebuyers and investors alike.
Moreover, Thane boasts a plethora of residential projects catering to diverse budgets and preferences. From luxurious high-rise apartments to affordable housing options, there is something for everyone here. This variety ensures that buyers can find their dream home without compromising on quality or location.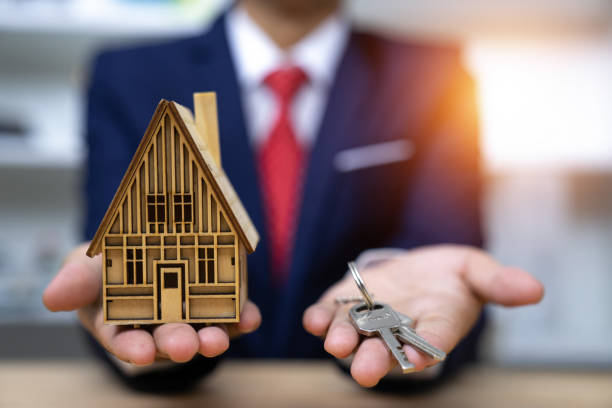 In addition to connectivity and affordability, Thane is also known for its robust social infrastructure. The presence of reputed educational institutions, hospitals, shopping malls, restaurants, and entertainment centres makes it an ideal place to live, with all nearby amenities.
Furthermore, Thane's green spaces contribute to its popularity as a real estate destination. The city boasts numerous parks and recreational areas where residents can unwind amidst nature's beauty after a long day at work.
Lastly, Thane's development plans have attracted many investors who see huge potential in this rapidly growing market. The government's focus on infrastructural improvement coupled with initiatives like the Smart City project further add value to investing in properties here.
All these reasons combined make Thane the hottest spot in the Indian real estate market today!
Take a deep dive into the details of Lodha Amara- one of the top residential projects in Thane by reading the blog below:

LODHA AMARA THANE: THE ULTIMATE RESIDENTIAL PARADISE
Residential Property Rates in Thane
Thane, the hottest spot in the Indian real estate market, is not just known for its thriving social and cultural scene but also for its attractive residential property rates. With a wide range of options, Thane offers affordable flats for sale that cater to different budgets and preferences.
The residential property rates in Thane vary depending on various factors such as location, amenities, and size. You can find flats in Thane starting from as low as Rs. 40 lakhs up to several crores. The price also depends on whether you opt for ready-to-move-in flats or an under-construction one.
One of the reasons why Thane has become so popular among homebuyers is its relatively lower property rates compared to other areas in Mumbai Metropolitan Region (MMR). Despite being well-connected to major employment hubs like Mumbai and Navi Mumbai, Thane offers affordable housing options that maintain quality.
If you are looking for luxury properties with world-class amenities, then localities like Ghodbunder Road and Pokhran Road are worth considering. On the other hand, if you have a tight budget but still want a decent living space with essential facilities nearby, areas like Kasarvadavali and Majiwada offer reasonably priced flats.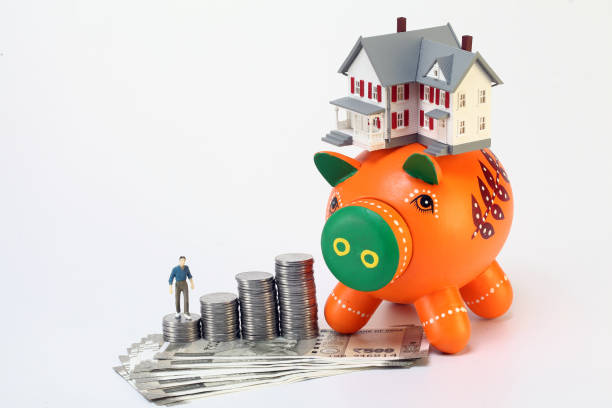 It's important to note that while prices may fluctuate depending on market conditions, investing in residential projects in Thane has proven to be a wise decision over time due to their potential appreciation value. So whether you're a first-time buyer or an investor looking for lucrative opportunities, buying a flat in Thane could be your ticket to long-term financial growth.
With its strategic location, the abundance of green spaces, excellent infrastructure development initiatives by the government, and increasing demand from buyers seeking affordable yet luxurious living spaces – it's no wonder that residential property rates continue to soar high in this vibrant city.
So if you're planning to buy flat in Thane, now is the perfect time to explore the various options available and make a smart decision!
Best Places to Buy Flat in Thane
Thane offers a plethora of options when it comes to buying flats. Whether you are looking for a serene and peaceful environment or easy access to modern amenities, Thane has something for everyone. So now, let's explore some of the best places to buy flat in Thane:
Ghodbunder Road:
One of the best places to buy flat in Thane is Ghodbunder Road. With its excellent connectivity to major locations like Mumbai and Navi Mumbai, Ghodbunder Road has emerged as a preferred residential destination. The area has a well-planned infrastructure, top-notch educational institutions, entertainment hubs, shopping malls, and healthcare facilities.
Discover more about the fascinating flats in Ghodbunder Road, Thane by reading this blog:

PARADISE FOUND: FLATS IN GHODBUNDER ROAD, THANE, THAT EXUDE GRANDEUR
Majiwada:
Another popular choice among homebuyers is Majiwada. This locality offers a balanced mix of residential complexes and commercial establishments. It's known for its lush green surroundings and proximity to important landmarks like Eastern Express Highway and Thane Railway Station.
Hiranandani Estate:
For those seeking luxury living, Hiranandani Estate is an ideal option. This upscale township offers premium apartments with world-class amenities such as landscaped gardens, swimming pools, fitness centres, and recreational clubs.
Kolshet Road:
Kolshet Road is another sought-after location in Thane that promises a quality living experience. The area is witnessing rapid development, with several residential projects coming up. Its strategic location provides easy access to business hubs like BKC (Bandra Kurla Complex) and Andheri East.
Pokhran Road:
Pokhran Road presents an enticing blend of nature's beauty and urban convenience. Surrounded by picturesque hills and lakes, this area offers tranquillity and proximity to schools, hospitals, and shopping centres.
Manpada:
Manpada is one of the emerging real estate places because of the many projects already underway. It is one of the prime locations, seeing huge developmental plans. Along with this, it is one of the great places to invest. 
These are just some of the best places to buy flat in Thane. There are many more emerging localities that offer affordable housing options while maintaining quality and lifestyle.
Uncovering Thane's Irresistible Charm for Homebuyers
Thane, with its picturesque landscapes, excellent connectivity, and modern infrastructure, offers an irresistible charm that is hard to resist. One of the main attractions of Thane is its greenery. The city boasts numerous lakes and open spaces, which provide a refreshing escape from the chaos of urban living. These natural surroundings not only enhance the quality of life but also make it an appealing place to live in.
In addition to its natural beauty, Thane offers many amenities that cater to every need. From shopping malls and entertainment centres to schools and hospitals, everything is within easy reach in this thriving city. The presence of renowned educational institutions and healthcare facilities adds value to the area.
Moreover, Thane's seamless connectivity is another major advantage for homebuyers. It enjoys excellent rail and road connections with Mumbai and other parts of Maharashtra. The upcoming metro line will further improve commuting options for residents.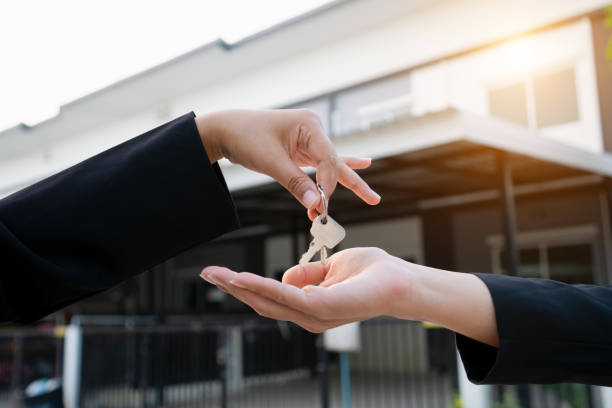 Another aspect that makes Thane charming is its diverse real estate offerings. Whether you are looking for affordable apartments or luxurious flats, there are plenty of options available in different price ranges. This diversity ensures that buyers can find their dream homes without compromising on their preferences or budgets.
Apart from being an ideal residential destination, investing in property in Thane also promises significant returns on investment (ROI). As more companies set up offices here due to lower rentals compared to Mumbai's commercial hubs, the demand for housing continues to rise steadily.
Furthermore, Thane offers a balanced lifestyle where work-life harmony can be achieved effortlessly. With serene neighbourhoods complemented by modern amenities and recreational facilities like sports clubs and parks, residents enjoy tranquillity and convenience at their doorstep.
Overall, Thane's irresistible charm lies in its blend of natural beauty, modern infrastructure, and promising investment opportunities.
Are you planning to buy flat in Thane? Explore the latest real estate projects in Thane by reading the blog below:

REAL ESTATE PROJECTS IN THANE: AN OPPORTUNITY FOR A LIFESTYLE UPGRADE
Investment Opportunities in Thane: Why Buyers Are Flocking Here
Thane is now one of the best destinations for real estate investment. So, what makes buyers flock to this vibrant city? First and foremost, Thane offers a wide range of investment opportunities that cater to different budgets and preferences. The city's real estate market is diverse and caters to the needs of both investors and end-users.
Moreover, Thane's strategic location makes it appealing as an investment hotspot. It enjoys excellent connectivity with Mumbai via roadways and railways, making it an attractive choice for those who work in the financial capital but prefer a quieter residential environment.
Another key factor driving buyers towards Thane is its rapid infrastructure development. The city is witnessing significant growth in transportation facilities, educational institutions, healthcare centres, shopping malls, and recreational spaces. This robust development not only enhances the quality of life but also increases property values over time.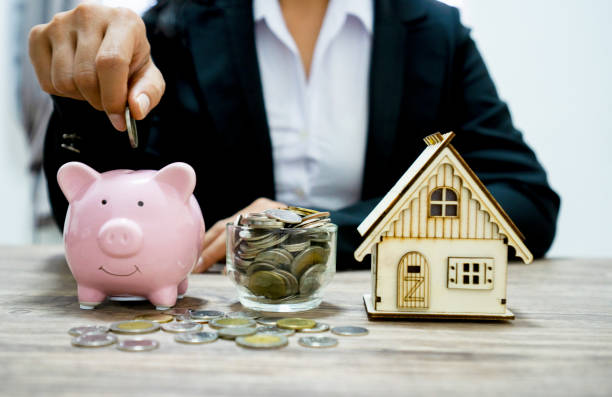 Furthermore, Thane's greenery-filled landscape provides a refreshing escape from the hustle-bustle of urban living. With numerous lakes, parks, and nature reserves scattered across the city, Thane offers residents ample opportunities for outdoor activities and relaxation.
Lastly, Thanes' thriving business ecosystem plays a vital role in attracting investors. With several multinational companies setting up offices here, the employment prospects are promising. This leads to increased demand for housing options, resulting in better returns on investment.
All these elements make buying flats in Thane a truly enticing proposition for homebuyers keen on long-term profitable investments!
Ready for more? Read this blog for insights and information on the 10 must-see new projects in Thane:

NEW PROJECTS IN THANE: 10 MUST-SEE DEVELOPMENTS REDEFINING THE CITYSCAPE
Summing Up
Thane offers a wide range of residential properties at competitive rates compared to other parts of Mumbai. The city boasts several neighbourhoods that are considered prime locations for buying flats. Places like Ghodbunder Road, Pokhran Road, and Hiranandani Estate have witnessed tremendous growth and development.
What sets Thane apart is its irresistible charm that captivates homebuyers. The city beautifully blends modern living with nature's serenity. It is known for its picturesque hillsides dotted with lakes and gardens where residents can rejuvenate their senses after a long day's work. Moreover, Thane's thriving business ecosystem makes it an attractive investment destination.
So if you are planning to buy flat in Thane, now is the perfect time to explore all the options available and make a smart decision! Get ready to own your perfect home in Thane today!
Frequently Asked Questions
1. What are the key factors to consider when you are planning to buy flat in Thane?
Important factors to consider include location, proximity to amenities and transportation, reputation of developers, quality of construction, legal documentation, and potential for future appreciation.
2. Are there any upcoming residential projects or new developments in Thane?
Yes, Thane is witnessing a surge in new residential projects and developments. With the growing demand, developers are launching modern townships, high-rise towers, and integrated communities, offering a wide array of choices for buyers.
3. What are the legal and financial aspects to be aware of before planning to buy flat in Thane?
It's crucial to verify the legal title of the property, ensure all necessary approvals and clearances are in place, review the builder's reputation, understand the payment terms, and arrange for home loan financing if required. Consulting with a legal expert and financial advisor is advisable.