In Maharashtra, India, a large city called Thane holds many real estate benefits. The metropolis is a close neighbour of Mumbai city and a member of the Mumbai Metropolitan Region. It is situated on the northern side of Maharashtra state. It is referred to as the "City of Lakes."
 Among its more than 30 bodies of water is the popular leisure area known as Upvan Lake, bordered by trees. It may be found in Maharashtra's Palghar district. The distance from Mumbai to this city is 54 kilometers. The city has a thriving cultural and historical past. The industrial and production center there is well-known amongst the best house investments in the state.
Thane has undergone an enormous change recently. For Mumbai's local train passengers, it has become among the greatest desirable places to acquire a home.
Due to recent business and industrial projects, Thane has been a preferred choice for long-term investment in property in Mumbai. Due to the numerous upcoming projects by well-known and significant real estate investors to generate positive cash flow in real estate, the Thane housing market is of the highest caliber.
This city is renowned for producing electronic products, pharmaceuticals, chemicals, and fishing hardware, adding to the real estate benefits. Thane is also widely recognized as the wealthiest township in Maharashtra for its thriving housing market.
Discover the top properties in trending localities with PropertyOK! Contact us today!
Contact Builder For Latest Offers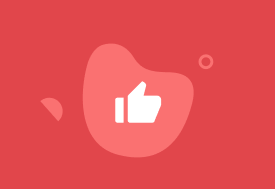 Thank You
Our Builder Representative Will Contact You Shortly
Back to Home
Thane has excellent residential developments because it is the greatest in real estate, and the benefits far outweigh the cons. Over the past several years, there have been many alterations to Thane's properties. The Thane real estate market is receiving a lot of attention from investors looking for the best property investments. The value of real estate increases over time, and with rental income in rental properties, the long-term tax deduction is far greater than the risk of mutual funds and stock markets.
Also Read:

5 Tips to Find the Best Real Estate Agent in India
So what are the reasons to invest in real estate in Thane? What are the pros and cons of real estate? What are the real estate benefits of investing in Thane? The housing market in this developing city is currently overseeing a boom. Here are some real estate benefits if you're looking for your perfect property to earn a passive income and generate capital gains and numerous tax benefits. Thane could be a good investment option for you, considering the region's real estate benefits.
1. Optimized Accessibility
Each suburb of Mumbai is accessible to Thane by Interstate Highway 48 and the adjacent Eastern and Western Freeways on each side. Thus, the flats in Thane are accessible and reliable. Given that Ghodbunder Road, which would be frequently congested owing to transport, passes through Thane, this is a significant benefit. In addition, the metro line, Thane-Diva Road Stretch, and the Bhiwandi bypass overpass are some of the ongoing infrastructure improvements that will make getting to and away from this location quicker than ever ideal for any single family.
The Thane metro project would link the city with important areas of Mumbai. This is Thane's inaugural commuter rail development in history. With 22 stations running between Wadala towards Kasarvadavali-Godhbunder Street through Ghatkopar, Mulund, and Teen Haath Naka, the Wadala-Kasarvadavli Metro-4 is planned to link Thane and Wadala. This initiative will assist several Thane neighborhoods.
Read more:

WHAT IS THE MARKET VALUE OF LAND AND HOW TO CALCULATE IT?

Areas like Vasant Vihar, Majiwada, and Godhbunder Road are also included in the development's construction plan. Additionally, it links to Metro Line 5's Thane-Bhiwandi-Kalyan stop. Thane is very well linked to neighboring Mumbai and Navi Mumbai areas through railway and road.
2. Surrounding Nature
A further element that makes purchasing in the region a wise decision is a lush landscape in Thane, which is not as congested and far cleaner than many other districts of Mumbai. Many individuals who have grown tired of larger cities' unwelcoming, unclean environment relocate to Thane, so they can always get some fresh air.
But although Thane is a busy city, there are still numerous green spots to search out. Unmatched quiet and serenity may be seen at the Yeoor Hills, Gaimukh Creek, and Upvan Lake. These locations are nearby, so you may travel to them when the metropolis becomes too overwhelming and you need to have a vacation. The Upvan Lake in Thane hosts several events throughout the year, including festivals like the Sanskruti Arts Festival. Yeoor Hills is pleasing to the eye. You and your family may have the ideal picnic there because it is situated in the Sanjay Gandhi National Park.
3. More effective medical and educational facilities
Numerous well-known hospitals, reputable institutions, and universities can be found in Thane, which adds to the real estate benefits of investing here.
Hospitals with a reputation for delivering first-rate medical facilities include Hiranandani, Jupiter, Bethany, and Aayush.
A. P. Shah Institute of Technology, Dr. V. N. Bedekar, Institute of Management Studies and Law, Institute of Management and Computer Studies, KC College of Engineering, Rajiv Gandhi Medical College, Rustomjee Academy for Global Careers, and Vidya Prasarak Mandal's Polytechnic are just a few of the other institutions that are located there. All these facilities generate great cash flow in real estate.
4. Outstanding Cultural Facilities
Thane offers a variety of opportunities for enjoyment and leisure thanks to several movie theatres, hotels, dining establishments, and retail malls, including Viviana Mall, Korum Mall, and Lake City Mall. With so many elegant eateries and trendy cafés, Thane is a foodie's paradise. People are swarming into popular eateries like Soda Bottle Openerwala, Hitchki, The British Brewing Company, The Irish House, etc. Every holiday is enjoyable and thrilling if you live in Thane.
Also Read:

STAYING AHEAD OF THE GAME: A LOOK AT PROPERTY RATES IN MUMBAI'S TOP NEIGHBORHOODS

5. Prime Residential Real Estate
Thane is seeing fast change. Thane's rate of return on property investments has been exceptional for anyone's financial goals. As a result, Thane, often referred to as Mumbai's twin sister, has recently begun to forge its own identity as a significant financial and real estate center. Real estate price statistics in Thane show significant price growth of 30% or more in various regions during the past two years.
The demand for residences in Thane should rise shortly because of improved infrastructure, more connectivity, increased job growth and expanding social facilities. The greatest conveniences and services are available for homeowners in the upscale developments that real estate developers are releasing nowadays.
Thane is developing many integrated townships, and several further mid-range and luxury residential developments are also planned for development soon. According to Thane real estate market data, there has been a significant growth in the demand for property investment in the city.
6. Future Infrastructure Initiatives
Throughout the past years, Thane has seen rapid growth in its infrastructure. You could get lower interest rates and then see your value of the building rising quickly if you choose to purchase a property in this developing area. If you want to use the purchase of real estate as an asset, a substantial development will lead to greater profits in a shorter amount of time.
Purchasing a home from a real estate developer with a solid track record guarantees top-notch building materials, regular maintenance of shared areas, access to top-notch amenities, and improved quality of life overall.
If you decide to rent out your property, owning one in such a development might help you secure a good rental income. You have many trustworthy alternatives from which to decide since reputable property investment builders have developed infrastructure here.
The Maharashtra Spending Plan for 2022–23 states that multiple public infrastructure investments are in the works to enhance the connection between Thane and different areas of Maharashtra.
The Eastern Freeway's addition to Thane, Thane Coastal Road, the elevated road from Anand Nagar to Kharegaon in Thane City, Kalyan Ring Road, Kopri-Patni Road, the bridge over Gorai Creek, and Thane- Borivali Tunnel Link Road are just a few of the future initiatives that have been suggested. Other projects include the widening of Metro Lines 10 (Gaimukh- Shivaji Chowk), 11, 12, and 12 (Ka The goal of these new initiatives raises Thane's real estate benefits.
Summing Up
Overall, Thane's housing market has done better in the past ten years than Mumbai's. Statistics from the property investment analytics company Liases Foras show that in 2009–2010, Thane's property prices were just 36% of those in Mumbai. It has since surpassed Mumbai. However, rates in Thane are still half as high as those in Mumbai.
Will it ever be as successful as Mumbai's? No. Mumbai has a steadfast economic foundation that is hard to challenge. But Thane will keep improving and close the pricing gap with Mumbai. The peak will likely occur when its costs hit 55–60% of those in Mumbai.
Also read :

How to register property in Thane?
Frequently Asked Questions
Which is the best property in Thane?
The Ghodbunder road passes through several significant Thane West neighbourhoods, including Kasarvadavali, Kavesar, Hiranandani Estate, Brahmand, Patlipada, and Majiwada. Ghodbunder Road has become among the most sought-after real estate locations in MMR due to all these infrastructural initiatives in varying states of completion or permission. In addition, the projected metro rail, which would run through Thane and Wadala, is based near Ghodbunder Road.
Vihang Vermount (85 lakhs and up), Dynamix Parkwoods (1.05 Cr and up), Lodha Codename Unbelievable (85.68 lakhs and up), Unique Greens (75 lakhs and up), Zenith, Dosti Desire (85.83 lakhs and up), Rumah Bali (64 lakhs and up), Vista Godrej Emerald (79 lakhs and up), Madhav Palacia Kingston (90 lakhs and up), and Vihang Eco Homes are some outstanding projects in Gh (46 lakhs onwards)
Is Thane a good place to invest in real estate?
Thane has undergone an enormous change recently. For Mumbai's local train travelers, it has become one of the most desirable places to acquire a home. Due to recent business and industrial projects, Thane has been a preferred choice for property investments in Mumbai. Due to the numerous current projects by well-known and significant real estate tycoons, Thane real estate is of the highest caliber.
Thane will have access to other city areas thanks to the Mumbai Metro Line 4 that runs from Wadala to Kasarvadavli. You are connected to all of Mumbai if you own a home in Thane.
There are many wards in Thane. This facilitates better city management.
There is less traffic in Thane because of its broad highways. They are clean because they are carefully kept.
Thane has traditionally been a top city for several Mumbai real estate companies.
Since there has been business growth in Thane, apartments are more in demand. Commercial real estate is expanding in places like Wagle Estate, Kapurbawadi, Godhbunder Road, etc.
Are there chances of a rise in property prices in Thane?
Thane has a sizable property market. Several reputable construction companies and property developers have started their massive projects in Thane. This has significantly raised Thane's property prices, and it is predicted that Thane's real estate investments will continue to yield at least 10–11% returns.