Metro connectivity in Thane
Are you someone living in Thane, Maharashtra? We have some exciting news for you. By 2025, metro lines 4 and 5 will connect Thane with different cities!
Maharashtra Metro Rail Corporation Limited, Maha Metro, proposed a metro station in Thane to be built with one circular Line and 22 stations. The Thane metro route will be 29 kilometers long light rail transit (also known as LRT) system.
Initially, it was planned that the Thane metro project was going to be a regular or heavy metro line, but due to financial concerns, the project was remade as a light rail transit or a metro line in early 2020.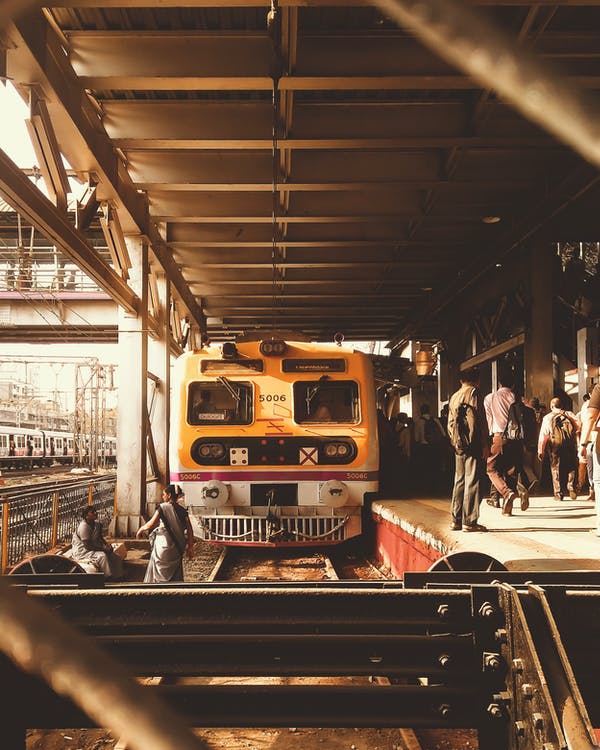 Launching of Thane metro
The work on Thane metro station began back in 2017. Metro line 5 began in the same year in December, while metro line 4 began work in October 2018.
Both metro lines 4 and 5 have many hurdles to deal with first. Metro line 4 has much to catch up on to make it to the deadline. One reason for this delay was the approval of the Mogharpada plot that will be used for the metro car shed.
The construction of metro line 5 is divided into two phases: Phase 1 takes care of the Thane-Bhiwandi route, while phase 2 includes Bhiwandi to Kalyan.
The second phase is a bit messy since its construction will impact several establishments. Thus, an alternate route was needed. The proposition came in the form of a 3 km-long underground route. The subsidiary route will help save 735 of the total 1,597 structures that were to be affected. Phase 2, which will consist of rehabilitation and demolition, is yet to begin. Metro lines 4 and 5 will cross in Kapurwadi. The station there will connect both lines.
Thane Municipal Corporation, TMC, approved the Thane Metrolite's Detailed Project Report in December 2019, but it is currently on hold because of the wait on the State government's approval.
Thane metro will take approximately five years to start its operations. That leaves the question: When will Thane metro start? As mentioned earlier, the project will be available to the public by 2025. Hence, soon you will be able to travel in the metro.
Proposed metro station in Thane
Thane's metro map shows a similar design to Noida's Aqua Line and Gurgaon's Rapid Metro, which points out that the metro stations will be within the city.
With 22 stations on its route, the metro will be connected to Line 4 at Dongripada and Line 5 at Majiwada junction. The proposed route will link the old crowded areas of the city with the newly developed areas in the upcoming years.
The proposed route for the metro:- New Thane, Rayla Devi, Wagale Square, Lokmanya Nagar bus depot, Shivaji Nagar, Nilkanth Terminal, Gandhi Nagar, Ghanekar Theatre, Manpada (Ghodbunder road), Dongripada, Vijay Nagari, Waghbil, Water Front, Patlipada, Azadnagar bus station, Manoranjan Nagar, Kolshet, Balkum, Rabodi, Shivaji Chowk and Thane station.
Thane metro route stations
Did you search what the Thane metro route stations are? Or maybe a complete guide on Thane metro route? Because we have got all the answers for you right here!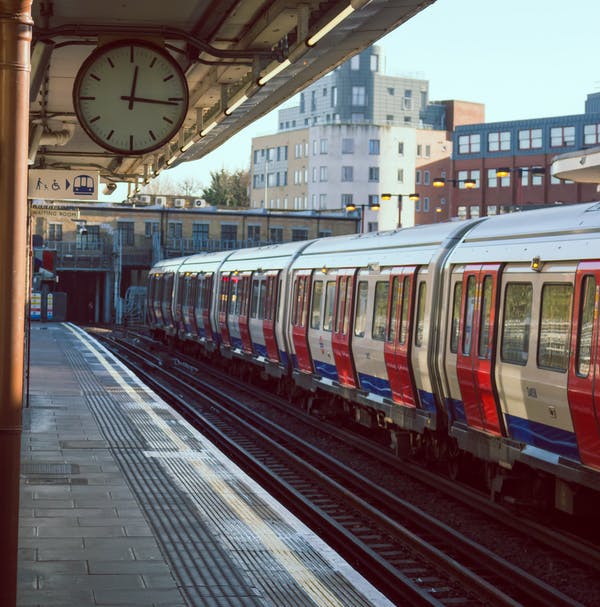 Mumbai Metro Line 4, also known as Wadala – Kasarawadavali corridor, is around 32 km long. All 32 stations are completely elevated.
The list of those 32 metro stations is given below:
Kasarvadavali
Vijay Garden
Dongari Pada
Tikuji-Ni-Wadi
Manpada
Kapurbawdi
Majiwada
Cadbury Junction
Mahapalika Marg
RTO Thane
Thane Teen Haath Naka
Mulund Naka
Mulund Fire Station
Sonapur
Shangrila
Bhandup Metro
Bhandup Mahapalika
Naval Housing
Kanjur Marg
Surya Nagar
Vikhroli Metro
Godrej Company
Shreyes Cinema
Lakshmi Nagar
Pant Nagar
Garodia Nagar
Amar Mahal Junction
Siddharth Colony
Suman Nagar
Anik Nagar Bus Depot
Wadala TT
Bhakti Park Metro
Cities connected by Thane Metro
The Thane Metro is a Rapid Transit system for Thane, Maharashtra, India. It will soon be connected to Mumbai Metro metro lines 4 and 5. When the new metro project is done, the Thane Metro will also be integrated into the New Thane Railway Station and the existing one.
Mumbai Metro Route
The Mumbai Metro Route map will let us know the following routes and stations along with which Line is associated with which color.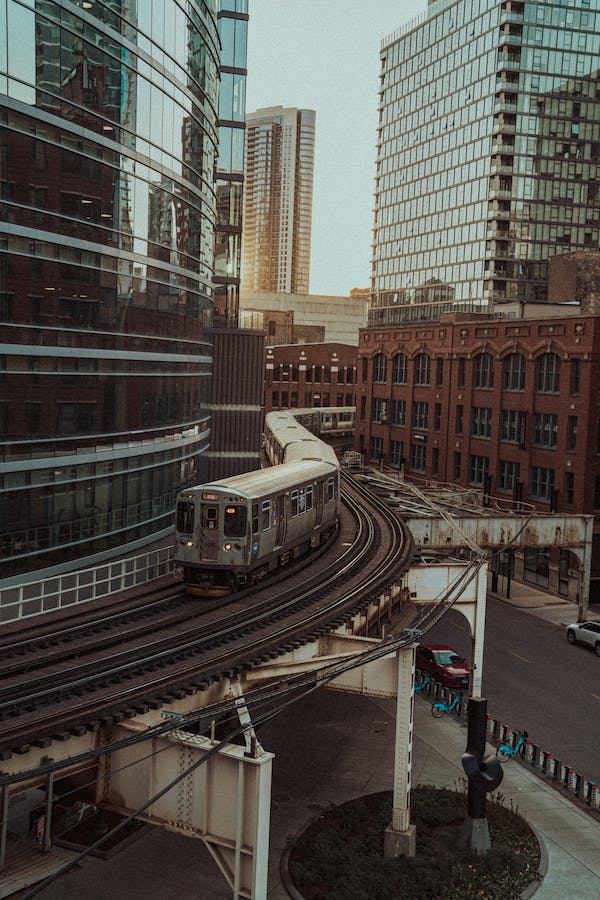 Mumbai Metro Line 1 Route, the Aqua Line, is also known by one more name, the Versova-Andheri-Ghatkopar Line has 12 stations.
Mumbai Metro Line2A (Yellow Line) starts from Dahisar East and goes to Dhanukarwadi. It has a total of 9 stations. Eight more stations of the Yellow Line are under construction. It will start from Dhanukarwadi and end at DN Nagar.
Yellow LineLine, 2 B's route is D.N. Nagar – Bandra – Mandale with 22 stations in the middle.
Aqua Line or Line 3 consists of 22 stations in all.
Line 4 or the Green Line covers Bhakti Park, Ghatkopar, Thane and Kasarvadavali.
Orange Line's second name is Line 5, which consists of Thane, Bhiwandi, and Kalyan, with 17 metro stations along the way.
Line 6 has the name Pink Line and has a total of 13 stations. Starting from Swami Samarth Nagar, it stretches to Vikhroli.
Red Line, or Metro Line 7, has 4 stations only.
The Orange Line of Mumbai Metro connects Navi Mumbai with Kalyan-Dombivali city. Mumbai metro lines go on, with Line 14 being the last one.
Thane Metro Fares
The Government of India is to design the Thane metro fare ridership system. Since the project is smaller in size and the maintenance of the metro will be much easier in comparison with the regular heavy rail metro system, it is estimated that the fare will also be cheaper.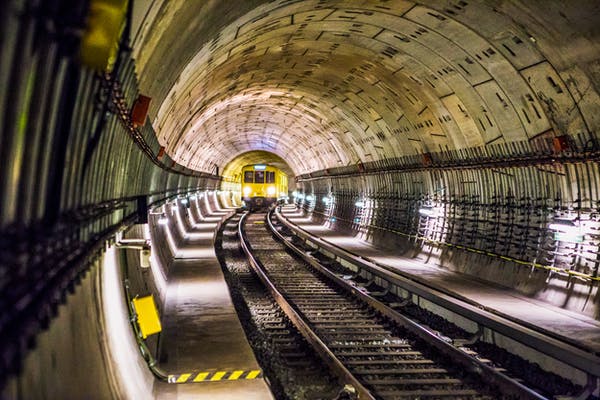 Most likely, the passengers will be paying around Rs 17 to Rs 104. So, if you are traveling for around 2 km, the minimum charge you would be asked to pay is Rs 17 only. But if you need to travel a bit far away, say for more than 31 km, the maximum charge for the ticket will be around Rs 104.
According to Thane Municipal Corporation, the Thane Metro has a ridership of almost 5.8 lakh passengers per day. Over 23,000 passengers ride at the peak hours.
April 2, 2020, saw the partial operation of Metro Lines 2A and 7. The two metro lines cover a metro route of around 20 km, going from Dhanukarwadi to Aarey. Metro Line 2A connects Dhanukarwadi to Aarey on Metro Line 7. Their fare is based on the number of kilometers you would be traveling. Though as of now, there are no monthly passes for them.
So are you considering moving to a new apartment or flat near the Thane Metro, where you can easily access places without worries? If you are looking for suggestions to buy the perfect property of your dreams, come check out our website PropertyOk.
Frequently Asked Questions:
Is Thane a metro city?
Answer-> Yes, Thane is a metropolitan city in Maharashtra, a state in the country of India. Thane is situated on the eastern side of Salsette Island. Thane city is the 15th most populated city in India. The 2011 census shows us that Thane city has a population of 1,890,000.
Is Mumbai Metro available for all?
Answer-> Anyone can board the metro if they have a ticket. For children, if their height is under 3 feet, they have to have an adult by their side. Children under 3 feet, with adult supervision, can enter free of cost. However, it is a must for them to enter through the wide gate near Customer Care. If your child is above 3 feet in height, they must have a valid ticket to travel on the metro.
Who planned the Thane metro?
Answer-> In 2019, the Maharashtra Government, which Devendra Fadnavis headed, approved the Thane metro project on March 6, 2019. The project is to be completed by 2025. It cost around Rs 13,095 Cr. The metro roof will have solar panels, providing 65% of the electricity.