Thane, the city of lakes, is not just a residential hub but also one of the fastest-growing real estate markets in Mumbai. With its strategic location and excellent connectivity to major highways, Thane has attracted numerous developers who are now transforming it into a modern metropolis. From luxurious apartments to affordable housing projects, there's no shortage of options for homebuyers looking for new projects in Thane.
In this blog post, we bring you ten must-see developments that are redefining Thane's cityscape and shaping its future as an urban center. So let's dive in!
Invest in your future: Trust our experienced team of real estate professionals to help you make smart investments and grow your wealth.
Contact Builder For Latest Offers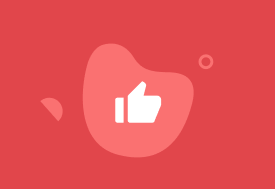 Thank You
Our Builder Representative Will Contact You Shortly
Back to Home
Thane's Current Development in the Real Estate Sector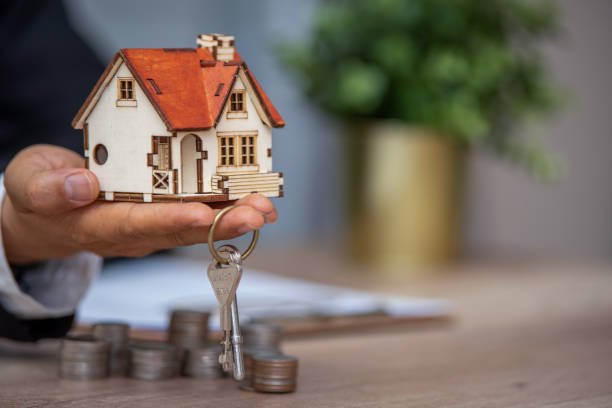 Thane, a suburb situated in the northeastern part of the Mumbai Metropolitan Region (MMR), has been witnessing significant growth in real estate development over the past few years. According to reports, Thane has emerged as one of the top destinations for homebuyers and investors.
The demand for residential projects in Thane has been increasing rapidly due to various infrastructure developments, such as the proposed metro line connecting Wadala-Ghatkopar-Thane-Kasarvadavali, which will boost connectivity across regions within Mumbai.
Moreover, Thane's seamless connection with major IT hubs like Airoli, Powai, and Vikhroli makes it a preferred choice among working professionals looking for new upcoming projects in Thane close to their workplace. This also explains why many leading corporates are setting up their offices here.
10 Must-See Developments in Thane
With new projects in Thane coming up every day, the region has been steadily becoming a hub for residential properties. Here are 10 must-see developments that are redefining the cityscape:
1. Raunak White House Ghodbunder Road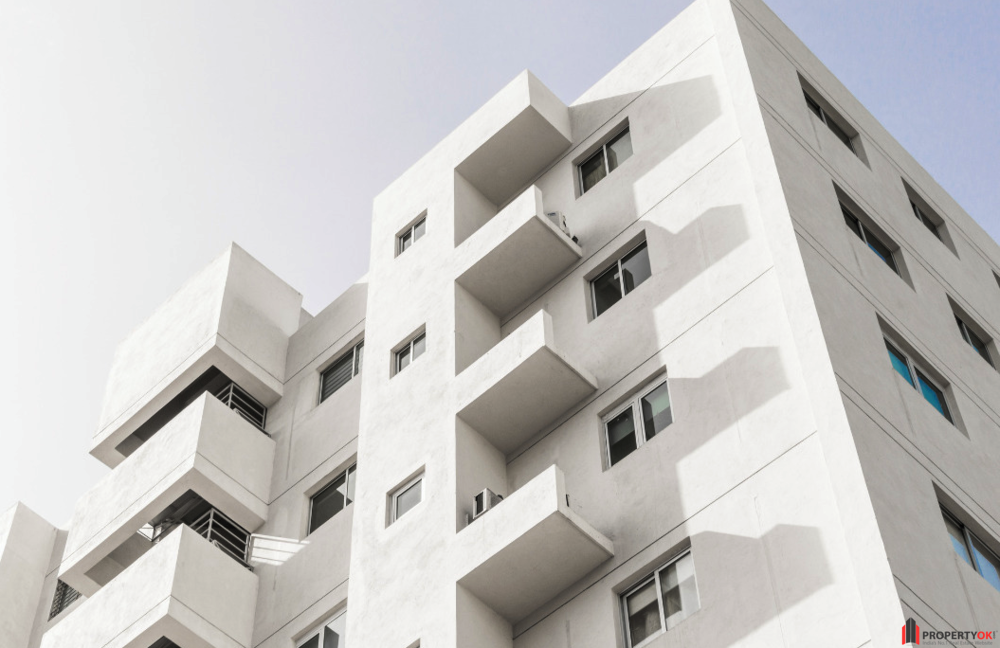 Raunak White House is a new property in Thane situated in one of its prominent locations. This development offers luxurious 2 BHK, 3 BHK, and 4 BHK apartments with modern amenities and facilities.
The project is spread over a vast area and has been designed to provide residents ample open spaces for recreational activities like jogging tracks, swimming pools, gymnasiums, clubhouses, etc. The apartments are crafted with excellent architecture and design that provide natural light and ventilation to every corner of the house.
The location of Raunak White House makes it accessible to major parts of the city via different modes of transportation, such as buses, trains, or private vehicles. It also has numerous social infrastructures within its vicinity, like schools, hospitals, malls, etc., making it an ideal address for families looking for convenience at their doorstep.
Raunak White House promises comfortable living and all essential amenities required for a quality lifestyle.
2. Shree Krishna Towers Dombivli
Shree Krishna Towers in Dombivli is an upcoming project in Thane that offers well-designed apartments with modern amenities. The towers boast 1 BHK and 2 BHK flats that are perfect for small families and individuals looking for affordable housing options.
The project features many excellent facilities such as a swimming pool, gymnasium, landscaped garden, children's play area, and clubhouse. The apartments themselves are spacious, with ample natural light and ventilation.
Located in the suburb of Dombivli, this development is perfectly situated near schools, hospitals, and shopping centers, making it convenient for residents to access all necessary amenities within proximity.
With its prime location and luxurious offerings at affordable prices, Shree Krishna Towers has become one of the most sought-after residential projects in Thane among homebuyers who want to invest in the real estate market.
Take a deep dive into the society flats in Thane by reading this comprehensive blog post:

SOCIETY FLATS IN THANE: A PARADIGM SHIFT IN MODERN LIVING
3. Pawar Shree Ganesh Symphony Badlapur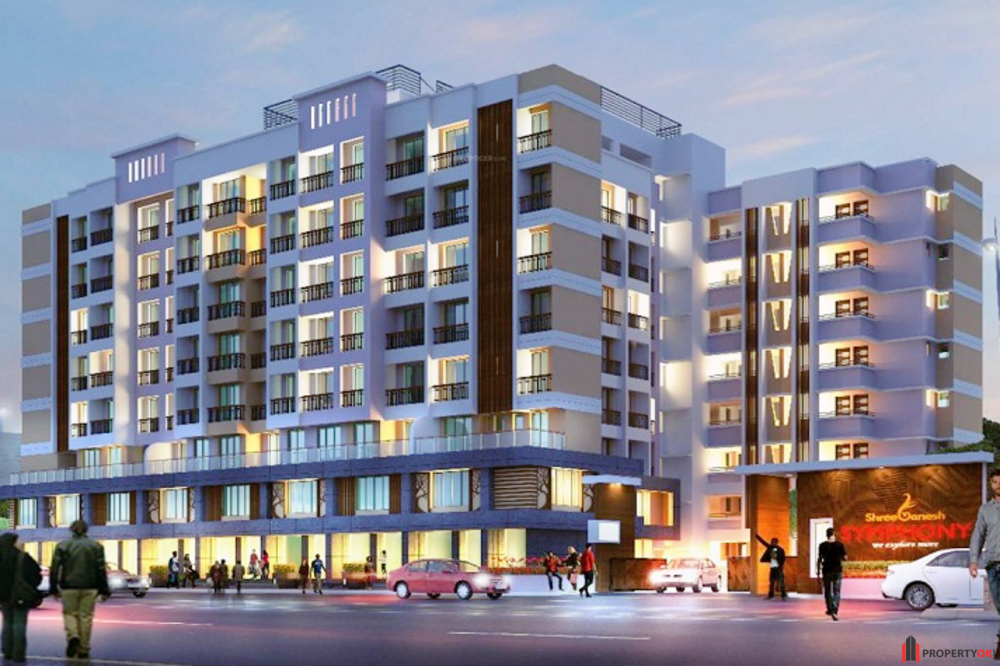 Pawar Shree Ganesh Symphony is a new residential project in Badlapur, Thane. The development has spacious 1 BHK and 2 BHK apartments with modern amenities.
The project has been designed to cater to individuals looking for an affordable yet luxurious lifestyle. The apartments offer ample natural light and ventilation, creating a comfortable living space for residents.
The location of Pawar Shree Ganesh Symphony provides easy access to major highways, railway stations, schools, hospitals, and shopping centers. This makes it an ideal choice for families who prefer convenience and accessibility.
Aside from the standard amenities like a swimming pool and gymnasium, this development offers other unique features, such as a rainwater harvesting system promoting sustainability. Residents can enjoy a green environment while contributing to preserving nature's resources.
Pawar Shree Ganesh Symphony is worth considering if you're on the lookout for a home that ticks all the boxes when it comes to comfort, accessibility, affordability, and sustainability.
4. Growld Aditya Laxmi Icon Dahisar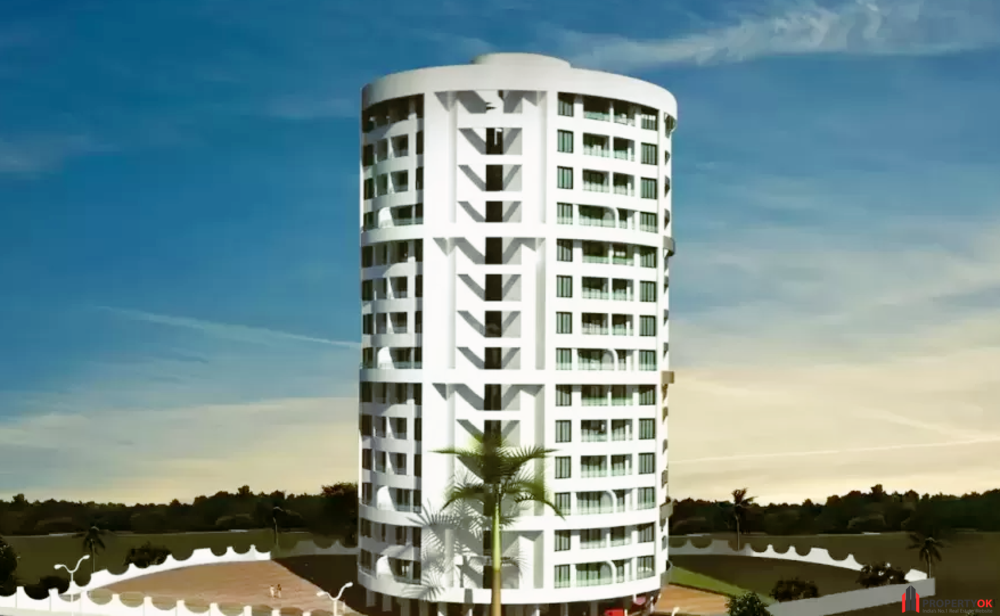 Growld Aditya Laxmi Icon is a new development in Dahisar that promises to redefine how people live. This project has 1 BHK and 2 BHK apartments offering an unparalleled living experience with its modern design and cutting-edge amenities.
The apartments are spacious and well-ventilated, allowing natural light to enter every room. The interiors are designed to maximize space utilization while maintaining aesthetic appeal. Each apartment has world-class fittings and fixtures, making it the perfect blend of luxury and comfort.
The amenities at Growld Aditya Laxmi Icon include a swimming pool, gymnasium, children's play area, multipurpose hall, indoor games room, and more. There is also ample parking space for residents' vehicles.
What sets this project apart from others in the area is its location. It enjoys excellent connectivity via Western Express Highway and Virar Railway Station, which makes commuting easier for residents who work nearby or in Mumbai city. In addition to this, there are several schools, colleges, hospitals, banks, and malls within proximity.
Overall, Growld Aditya Laxmi Icon stands out as one of the most promising upcoming projects in Thane due to its prime location and high-quality construction standards, which make it an ideal investment opportunity for home buyers looking for affordable yet luxurious options in Thane's real estate market.
5. Sai Pearl Complex Dombivli
Sai Pearl Complex in Dombivli is a new and exciting project that offers modern living spaces with state-of-the-art amenities. This residential complex boasts spacious 1 BHK apartments designed to provide residents with a comfortable lifestyle.
The project is located near the railway station, making it convenient for commuters to travel to different parts of Mumbai. The complex also has easy access to schools, hospitals, shopping centers, and entertainment hubs.
The interiors are well-crafted, with high-quality fixtures and fittings that make every inch of the space functional yet elegant. Residents can enjoy various modern amenities such as a clubhouse, gymnasium, landscaped garden area, swimming pool, and children's play area.
Sai Pearl Complex in Dombivli provides prospective buyers with an opportunity to invest in stylish yet affordable housing options. It's perfect for young professionals or families looking for premium new projects in Thane at reasonable prices.
Are you a first time homebuyer? Explore the top 7 low budget flats in Thane by reading this blog:

BUDGET BLISS: TOP 7 LOW BUDGET FLATS IN THANE FOR FIRST TIME HOMEBUYERS
6. Maruti Sai Majestic Park Ulhasnagar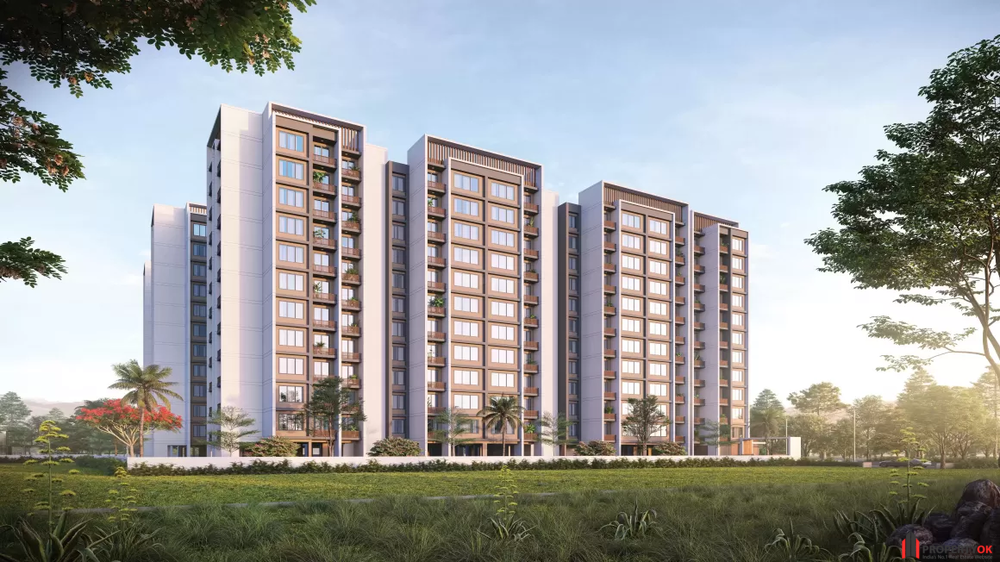 Maruti Sai Majestic Park is a new property in Thane that offers spacious and elegantly designed 2BHK and 3 BHK apartments that cater to various needs and preferences of homeowners.
The apartments have modern amenities such as a gymnasium, swimming pool, clubhouse, children's play area, and landscaped gardens – perfect for those who want to enjoy an urban lifestyle while staying close to nature.
Furthermore, Maruti Sai Majestic Park is located near important social infrastructures like schools, hospitals, malls, retail stores, etc., making it convenient for residents to access all the necessary facilities without traveling long distances.
Residents can also take advantage of excellent connectivity provided by nearby railway stations, which connect Thane with Mumbai's business district.
All in all, Sai Majestic Park is a dream home destination that promises comfortable living at affordable prices without compromising on comfort or convenience.
7. Godrej Ascend Phase 2 Kolshet Road
Godrej Properties is a well-known real estate brand in India, and they've made their mark in Thane with the Godrej Ascend Phase 2 project. This new property in Thane offers luxurious apartments with spacious layouts and modern amenities.
The apartments come in various configurations, including 1 BHK, 2 BHKs, and 3 BHKs. The interiors are tastefully designed with attention to detail, ensuring that every corner of your home looks beautiful.
One of the standout features of Godrej Ascend Phase 2 is its location. Situated on Kolshet Road in Thane West, it offers easy access to major highways like the Eastern Expressway and Western Express Highway.
Residents also have access to an array of amenities within the complex itself. There's a clubhouse with a gymnasium, swimming pool, indoor games room, and more! Plus, you can relax outdoors by strolling through beautifully landscaped gardens or having picnics in designated areas.
In addition to all these amazing features offered by Godrej Properties at this development, it also provides residents additional benefits such as higher level security systems along with upgraded infrastructure facilities which makes a living here even more desirable!
8. Nirmaya Nirmal Dombivli East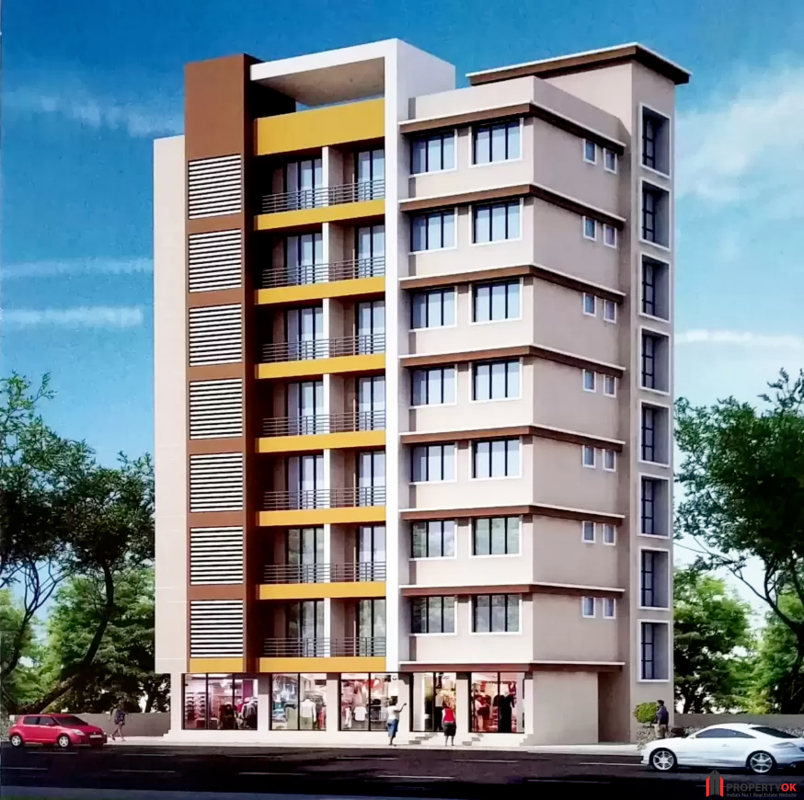 Nirmaya Nirmal is a new residential development located in the heart of Thane. The complex features 1 BHK and 2 BHK apartments built over an expansive land. The apartments are designed with precision and incorporate every possible convenience one could ask for.
Situated close to Eastern Express Highway, Nirmaya Nirmal offers easy connectivity to some of the major hubs in Mumbai like Andheri, Powai, Bandra-Kurla Complex (BKC), etc.
Apart from excellent connectivity, residents can also enjoy various facilities within the premises, such as gymnasiums, swimming pools, parks, and more. Every amenity provided here has been carefully thought out to ensure maximum comfort for residents.
If you're looking for high-quality living with great amenities and accessibility, then Nirmaya Nirmal is worth considering!
9. Venus Skky City Dombivli East
Venus Skky City- La Vista is a new project in Thane set to redefine luxury living. The project boasts high-quality construction materials and superior finishes that enhance its appeal. The apartments have large windows allowing natural light to flow while providing breathtaking cityscape views.
One unique feature of Venus Skky City- La Vista is its proximity to various social amenities, including schools, hospitals, shopping centers, and entertainment spots. This ensures residents enjoy ultimate convenience without having to travel far from home. It also has round-the-clock security surveillance systems in place, ensuring complete peace of mind for residents.
Venus Skky City- La Vista promises to offer an unmatched living experience in Thane's real estate sector with world-class features designed to cater to the needs of discerning buyers looking for luxury homes.
Ready for more? Explore the new flats in Thane near station by reading the blog below:

CONVENIENCE AT YOUR DOORSTEP: NEW FLATS IN THANE NEAR STATION
10. Shree Ganesh Apartment Ulhasnagar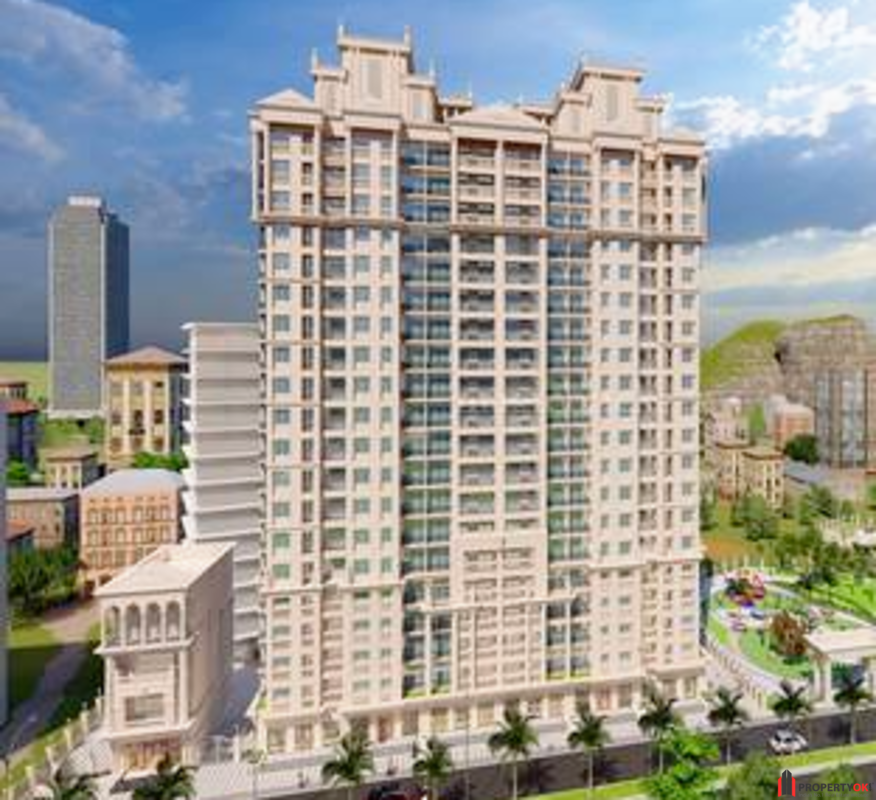 Shree Ganesh Apartment is a stunning residential project located in Ulhasnagar, Thane. This development features elegantly designed 1 BHK and 2 BHK apartments that offer comfortable living spaces for families and individuals alike.
One of the key highlights of Shree Ganesh Apartment is that it provides easy access to major transportation hubs, shopping centers, schools, hospitals, and other essential amenities. Residents can enjoy a peaceful lifestyle without compromising on convenience or accessibility.
The apartments at Shree Ganesh Apartment are equipped with modern amenities such as air conditioning units, modular kitchens with granite countertops, high-quality flooring materials, and premium bathroom fixtures. The interiors are thoughtfully designed to ensure maximum comfort and functionality for residents.
Other notable features of this development include 24/7 security services, ample parking space for residents' vehicles, landscaped gardens that provide an oasis amidst the urban bustle outside, and a well-equipped fitness center where residents can stay active and healthy.
In conclusion, the Shree Ganesh Apartment project offers luxurious living spaces coupled with world-class facilities making it one of the finest new projects in Thane.
Wrap-up
Thane has come a long way in the real estate sector and is now one of the best locations for investors and homebuyers. The city's infrastructure development, coupled with its natural surroundings, makes it an ideal location to invest in.
The 10 must-see developments mentioned above are just some of the many new projects in Thane with a lot to offer. Each project offers unique features and amenities that cater to different lifestyles, preferences, and budgets.
Whether looking for luxurious apartments or budget-friendly homes, Thane has something for everyone. With the new upcoming projects in Thane like these offering world-class facilities at competitive prices, it's no wonder why so many people are choosing to call this city their home.
If you're considering investing in property or purchasing a new home soon, then we highly recommend checking out some of these exciting new properties in Thane coming up soon!
Frequently Asked Questions
1. What factors make Thane an attractive location for real estate investment, especially with these new developments?
Thane is an attractive city to invest in real estate for several reasons. Firstly, Thane boasts excellent connectivity and infrastructure with easy access to other parts of the city, Mumbai or Navi Mumbai. Secondly, it offers affordable living with various housing options, from budget-friendly residential projects to luxurious apartments. The new upcoming projects in Thane are redefining the city skyline by creating world-class townships that provide well-planned and integrated lifestyle options, making it an ideal place for people wanting to buy a home in an emerging destination.
2. Can you provide insights on market trends and projections related to real estate investments in the new upcoming projects in Thane?
Research shows that Thane's real estate market has seen an increase in investment due to the new projects. It is expected that these new projects in Thane will bring more desirable properties and amenities, further enhancing the cityscape. Additionally, projections suggest that real estate investments in this region have great potential for growth with the right insights into market trends and a well-timed investment opportunity.
3. Are there any specific areas within Thane where these developments are concentrated, and what factors make those areas attractive for investment?
Yes, several areas in Thane have seen a proliferation of developments. The most popular ones include Pokhran, Maharashtra Nagar, Vartak Nagar, Patlipada, and Dhokali Naka. These areas present attractive investment opportunities due to their high connectivity to the rest of the city, availability of adequate infrastructure and amenities like supermarkets and schools, as well as promising prospects in terms of real estate appreciation.