Welcome to the epitome of luxury living – Lodha Codename Premier! Nestled in the heart of Thane, this residential masterpiece is designed to redefine your idea of style and comfort. Step into a state-of-the-art oasis where every element exudes luxury, from exquisite interiors to breathtaking views.
Join us as we unveil the ultimate residential destination that promises an extraordinary lifestyle. Get ready to be enchanted by architectural brilliance, world-class amenities, and a neighbourhood filled with convenience and charm. Prepare yourself for an immersive experience that will leave you longing for nothing but pure indulgence at Lodha Codename Premier!
Start your property search today and let our experienced team guide you through the process! We'll assist you in finding the ideal residential project that matches your preferences and budget.
Contact Builder For Latest Offers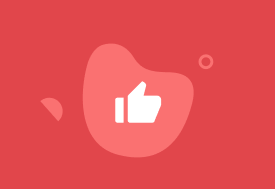 Thank You
Our Builder Representative Will Contact You Shortly
Back to Home
Lodha Codename Premier: A Comprehensive Insight
Lodha Codename is a residential project developed by the Lodha Group in Dombivli, Maharashtra. A short drive from Airoli, it is located on Kalyan-Shil Road.
This under construction project in Thane has 22 towers, including 1 BHK, 2 BHK, and 3 BHK apartments.There are large balconies in the apartments, which are spacious and well-ventilated.
Lodha Codename Premier is close to the Kalyan-Dombivli Municipal Corporation (KDMC) bus depot, the Dombivli railway station, and the upcoming Metro station. It is also close to schools, hospitals, shopping malls, and other amenities. It truly stands out as an exceptional residential project that ticks all the boxes for those planning to buy flat in Thane.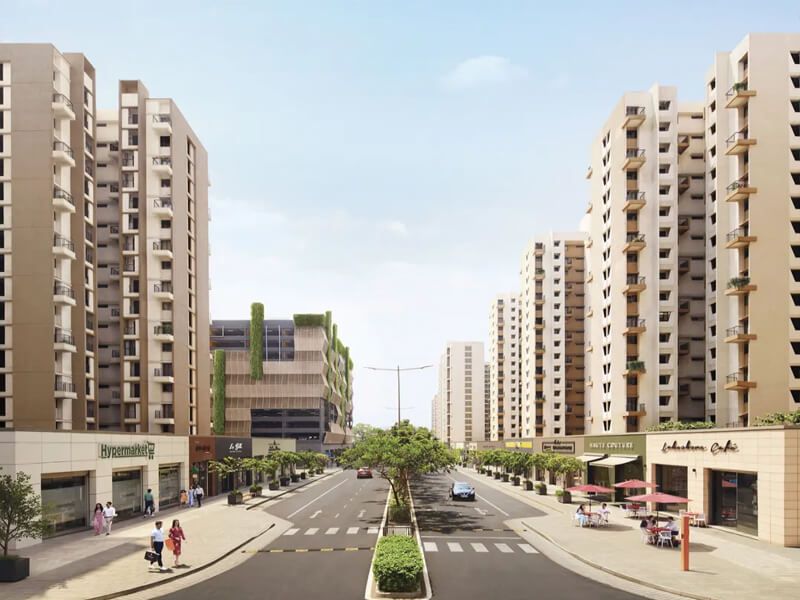 Explore why the project Lodha Bellavista is the perfect choice for growing families by reading this blog:

WHY LODHA BELLAVISTA IS THE PERFECT CHOICE FOR GROWING FAMILIES: SPACIOUS HOMES AND EXCELLENT SCHOOLS
Lodha Codename Thane: Distinctive Offerings and Characteristics
Lodha Codename Premier is the perfect residential destination for style and comfort. The new projects in Dombivli offer many amenities and features that will make your life easier and more comfortable. Here are some of the amenities and features that you can enjoy when you live at Lodha Codename Thane:
1. Clubhouse: A spacious and well-equipped clubhouse often forms the heart of such developments, offering residents spaces for socialising, events, and recreational activities.
2. Swimming Pool: High-end residential projects usually feature well-designed swimming pools, sometimes including lap pools, children's pools, and jacuzzis.
3. Fitness Facilities: State-of-the-art fitness centers with gym equipment, yoga studios, and possibly personal trainers or fitness classes.
4. Sports Facilities: Depending on available space, projects may include amenities like tennis courts, basketball courts, or indoor sports facilities.
5. Landscaped Gardens: Beautifully designed gardens and green spaces for residents to relax and enjoy nature.
6. Spa and Wellness Centers: Spa facilities offering various treatments, massages, and relaxation options.
7. Cafes and Restaurants: On-site dining options, including cafes or restaurants, provide convenience for residents.
8. Children's Play Area: Safe and engaging play areas, sometimes featuring playground equipment and activities.
9. Luxurious Apartments: High-quality, well-designed living spaces with modern architecture and premium finishes.
10. Smart Home Technology: Integrating home automation and remote control.
11. High-Quality Materials: Use of premium materials for construction and interior finishes, ensuring durability and aesthetics.
12. Environmental Sustainability: Focus on eco-friendly design and features, such as energy-efficient appliances, rainwater harvesting, and solar panels.
13. Location: Often situated in prime or upcoming residential areas with good connectivity and proximity to essential services.
14. Views: Apartments may offer scenic views of the surrounding landscape or city skyline.
15. Privacy and Exclusivity: Emphasis on providing residents with a private and exclusive living experience.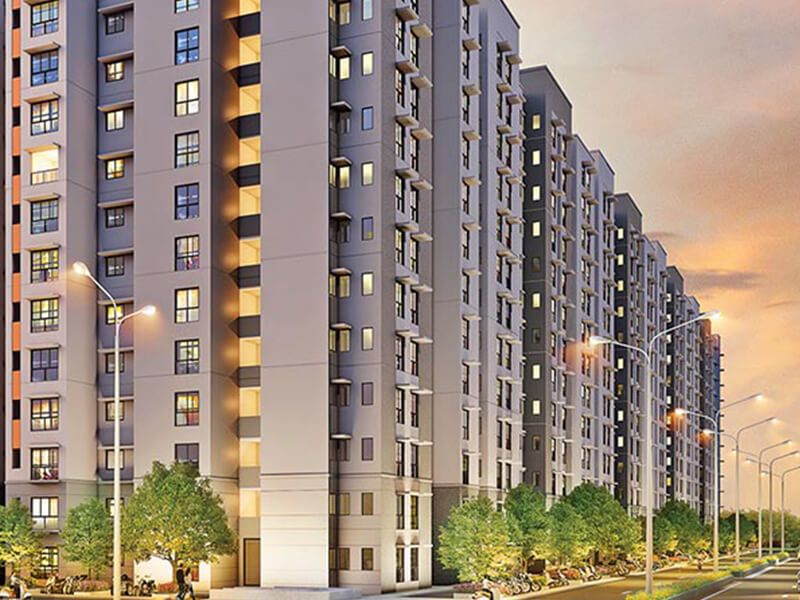 Read this blog to learn about another stunning project by the Lodha Group- Lodha Codename Central:

LODHA CODENAME CENTRAL: AN INSIDE LOOK AT THE SPACIOUS AND WELL-DESIGNED APARTMENTS
Seamless Living Experience: Elevating Every Detail
Lodha Codename Premier is not just a residential project; it promises an elevated living experience where every detail is meticulously crafted to enhance your lifestyle. The commitment to excellence goes beyond aesthetics and extends to the core of functionality.
Advanced security systems are seamlessly integrated to provide a sense of safety that allows you to truly relax within your haven. The ample parking spaces not only offer convenience but also reflect the thoughtfulness put into every aspect of the project. Efficient water and electricity management not only ensures sustainability but also contributes to a greener and eco-conscious lifestyle.
The foundation of Lodha Codename is built upon the vision of providing residents with a future-ready living environment. The eco-conscious infrastructure is a testament to this commitment. From energy-efficient lighting to waste management systems, the project is designed to minimize its ecological footprint and encourage a responsible way of life.
As the world evolves and technology advances, Lodha Codename Premier ensures you are at the forefront of innovation. Smart living features are seamlessly integrated, allowing you to control and customise your living space with a tap on your smartphone. This level of convenience not only simplifies daily routines but also adds a touch of luxury to your lifestyle.
Beyond the physical amenities and smart features, the sense of community within Lodha Codename Premier adds an extra layer of comfort. With thoughtfully designed communal spaces, you can interact with neighbours, engage in social activities, and build lifelong connections. The lush landscapes, inviting common areas, and tranquil corners provide the perfect backdrop for creating memories and experiencing a sense of belonging.
In a world where every detail matters, Lodha Codename Premier stands as a testament to the art of enhancing every facet of your living experience. It's not just about owning a home; it's about embracing a lifestyle tailored to your desires, where every need is anticipated and every expectation is exceeded. Experience the seamless living that Lodha Codename Premier offers – a harmonious blend of comfort, technology, sustainability, and community.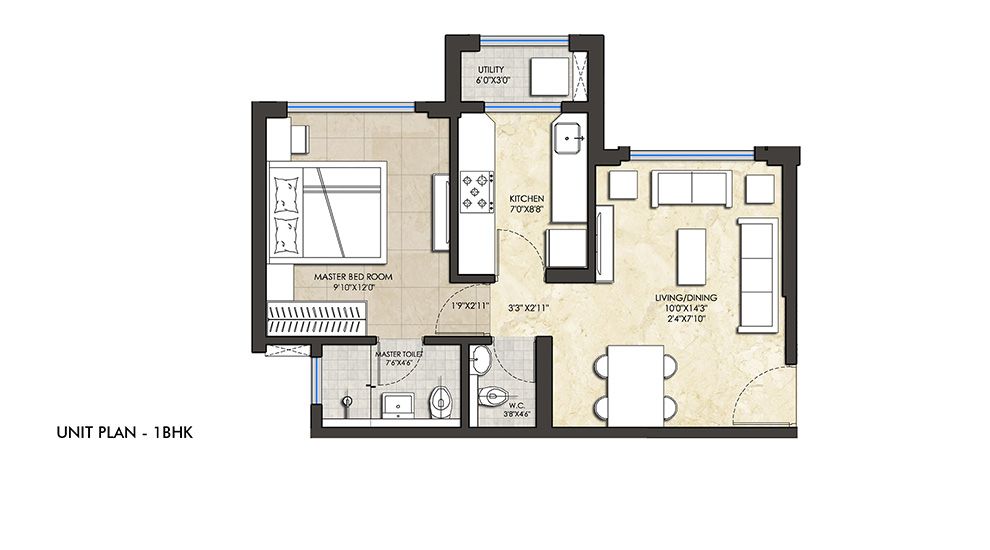 Lodha Codename Premier Floor Plan 1BHK

Find out whether Lodha Splendora is the answer to your dream home quest in Ghodbunder Road, Thane by reading the blog below:

IS LODHA SPLENDORA THE ANSWER TO YOUR DREAM HOME QUEST IN GHODBUNDER ROAD, THANE?
Unique Designs and Architecture of Lodha Codename
Lodha Group is known for its upscale and innovative developments, and they often incorporate modern design principles, advanced construction techniques, and luxurious amenities into their projects. They might emphasize aspects such as:
1. Contemporary Aesthetics: Many modern developments focus on sleek, contemporary designs that blend functionality with aesthetics.
2. Green Spaces and Landscaping: Incorporating green spaces, rooftop gardens, and landscaping elements can enhance the living experience and provide a sense of tranquillity.
3. Smart Home Integration: Integration of smart home technologies and automation features that enhance convenience and efficiency.
4. Sustainable Features: Environmentally-friendly design and energy-efficient features, such as solar panels, rainwater harvesting, and efficient insulation.
5. Unique Façade: Architectural elements that create a distinctive look for the building and make it stand out in the skyline.
6. Ample Natural Light: Designs that maximise natural light and ventilation to create a bright and comfortable living environment.
7. Luxurious Amenities: High-end amenities like private theatres, spa facilities, infinity pools, and exclusive lounges.
8. Artistic and Cultural Elements: Integrating art installations, cultural spaces, or event areas that contribute to the overall ambience.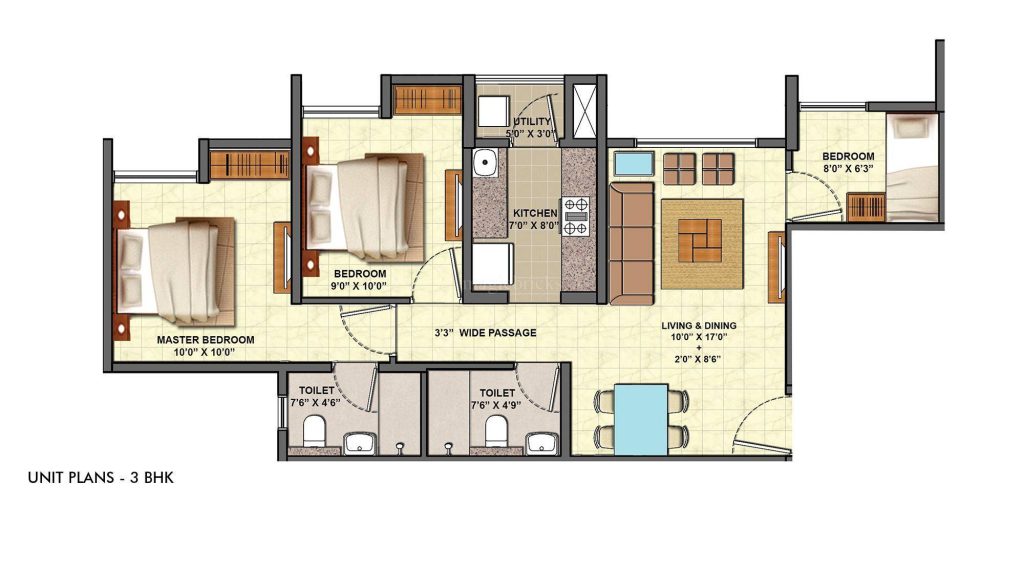 Lodha Codename Premier Floor Plan 3 BHK
Benefits and Advantages of Living at Lodha Codename Premier
Lodha Codename Premier offers residents many benefits and advantages that make it the ultimate residential destination. From its convenient location to its world-class amenities, Lodha Projects in Dombivli has something for everyone.
Here are just some of the benefits and advantages of living at Lodha Codename Premier:
1. Convenient Location: Lodha Codename Thane is conveniently located in Dombivli East, making it easy for residents to get around the city. The development is also close to key transportation hubs, making it easy for residents to commute to work or go about their day-to-day lives.
2. World-Class Amenities: Lodha Flats offers its residents world-class amenities. This ensures that residents have everything they need at their fingertips, making life convenient and comfortable.
3. Affordable Pricing: Despite its many benefits and advantages, Lodha Codename Premier is surprisingly affordable. This makes it an ideal option for those looking for a stylish, comfortable home without breaking the bank.
Read this blog to learn about another stunning project by the Lodha Group- Lodha Amara Thane:

EXPLORING THE AMENITIES AND FEATURES OF LODHA AMARA THANE: THE EPITOME OF EXQUISITE LIVING
Conclusion
Lodha Codename Premier is the ultimate residential destination for those looking for luxury living. From its modern amenities, stunning views, and convenient location to the world-class security system, this property offers all that one could desire in a home. With its impressive features and facilities, it is no wonder why many are choosing to make their new homes here! So if you're looking for the perfect place to call your own, look no further than Lodha Codename Premier – it has everything you need for a truly unique and comfortable lifestyle.
Frequently Asked Question
1. What are the financing options for purchasing a property in Lodha Codename Premier?
Lodha Codename Premier is committed to making your property purchase convenient and affordable. We provide various financing options to suit your needs, including competitive home loans, flexible payment plans, down payment assistance, and EMI options. Our team of experts is dedicated to guiding you through the process, offering personalized financial consultations to help you make informed decisions. With special offers and discounts available at times, owning a home at Lodha Codename Thane is well within your reach. Contact us today to explore these financing solutions and embark on owning your dream property.
2. Is Lodha Codename Premier suitable for families with children?
Lodha Codename Premier is designed to be a family-friendly residential development. Focusing on providing a comfortable and secure environment, it offers a range of amenities and features that cater to the needs of families with children. The development's strategic location ensures easy access to schools, parks, recreational areas, and essential services, making it an ideal choice for families seeking a convenient and enriching lifestyle. Additionally, the thoughtful planning and design of the project prioritize safety, community, and spaces for children to play and thrive. Lodha Codename Thane is committed to creating a welcoming and nurturing environment for families, making it a suitable and desirable choice for those with children.
3. Are there any nearby schools, hospitals, or shopping centres?
Indeed, Lodha Codename Premier is strategically located to offer residents easy access to essential amenities. Nearby, you'll find a range of schools catering to different educational needs, ensuring quality education for your family. Hospitals and healthcare facilities are also conveniently situated, providing prompt medical care when needed. Additionally, shopping centers and commercial areas are close, offering various retail and dining options for your convenience. The development's prime location ensures that everything you need for a comfortable and convenient lifestyle is within reach, making new projects in dombivli a well-connected and desirable residential choice.