Welcome to the vibrant world of Lodha Bellavista, where spacious homes and excellent schools come together to create the perfect haven for growing families. This residential project in Thane offers a harmonious blend of luxury, convenience, and community living. With its prime location and thoughtfully designed amenities, Bella Vista Thane promises an unparalleled lifestyle that caters to all your growing family's needs.
So if you're looking for a home that checks all the boxes, look no further than Lodha Bellavista – your gateway to a blissful life!
Let us help you find your perfect property! Click below to schedule a consultation.
Contact Builder For Latest Offers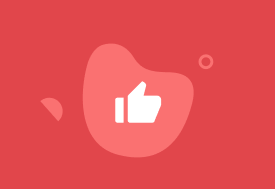 Thank You
Our Builder Representative Will Contact You Shortly
Back to Home
Exploring the Vibrant Neighbourhood
Lodha Bellavista is not just a residential project; it offers a whole new way of living. One of the major features of this development is its prime location in Thane, which puts everything within reach for growing families.
Once you step outside your door, you'll find yourself immersed in a vibrant neighbourhood. From shopping malls to entertainment hubs, restaurants to cafes, everything you need is just a stone's throw away.
For those who love the outdoors, there are plenty of parks and green spaces nearby where you can relax and rejuvenate. You can take a leisurely stroll or go for a jog with your family amidst lush surroundings. The serene environment will provide the perfect backdrop for quality time spent together.
If education is at the forefront of your mind, then you're in luck. The area surrounding Bella Vista Thane boasts some excellent schools that cater to different educational needs. Your children will have access to top-notch educational institutions right on their doorstep, ensuring they receive an exceptional education without travelling far.
With easy access to major business hubs like Thane-Belapur Road and Ghodbunder Road, professionals will appreciate the convenience that this Lodha Manpada project offers. With everything within reach, life becomes easier and more enjoyable when you choose to call this development home.
Find out if Lodha Splendora is the answer to your dream home quest in Thane by reading this blog:

IS LODHA SPLENDORA THE ANSWER TO YOUR DREAM HOME QUEST IN GHODBUNDER ROAD, THANE?
Unleash the Joy of Family-Friendly Amenities at Lodha Bellavista
At Bella Vista Thane, every member of your family will find something to enjoy. The well-designed and spacious homes are just the beginning. Once you step outside your door, you will discover a world of family-friendly amenities that will keep everyone entertained.
For the little ones, there is a dedicated children's play area where they can run, jump, and explore to their heart's content. Families who love sports can take advantage of the outdoor sports facilities available at these flats in Thane. Whether it's a game of tennis or basketball with friends or practising yoga in serene surroundings, there is something for everyone.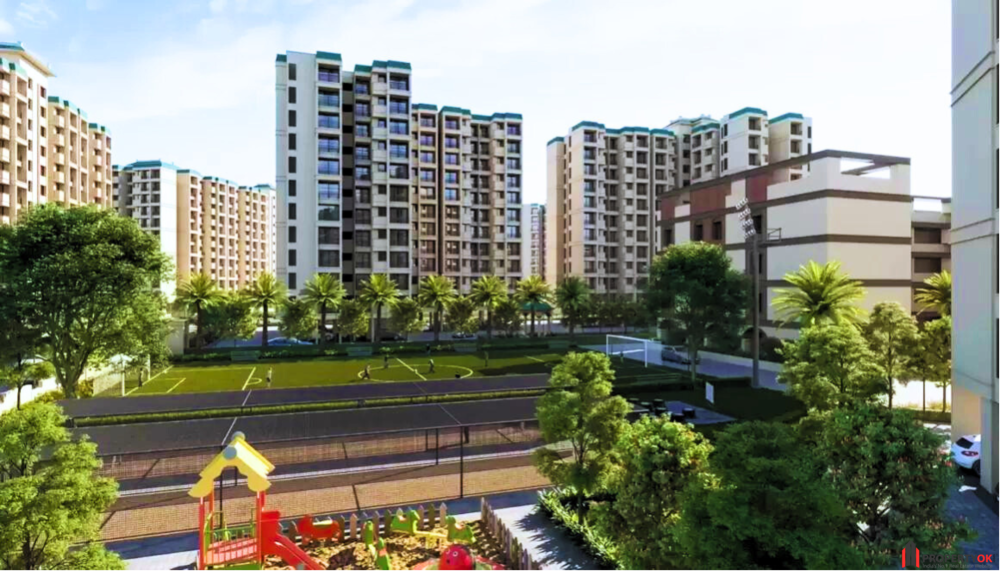 If swimming is more your style, you'll be delighted by the sparkling pool at Bella Vista Thane. Dive into crystal-clear waters and feel refreshed after a long day.
And let's not forget about our furry friends! There is even a designated pet park where your four-legged companions can socialise and play fetch to their heart's content.
These amenities are designed with growing families in mind, creating spaces where memories are made and bonds are strengthened. At this residential project in Thane, you don't just live; you thrive in an environment that caters to all aspects of modern family life.
Interiors Crafted with Attention to Detail
The interiors of a home are what truly make it special. At Lodha Bellavista, attention to detail is the foundation upon which every design element is built. From the moment you step inside, you will be captivated by the thoughtful craftsmanship and impeccable finishes of these 2 BHK and 3 BHK flats in Thane.
Every corner of these spacious homes has been meticulously designed to create an atmosphere of elegance and comfort. The use of premium materials and fixtures adds a touch of luxury to each room, while the clever layout ensures optimal functionality for everyday living.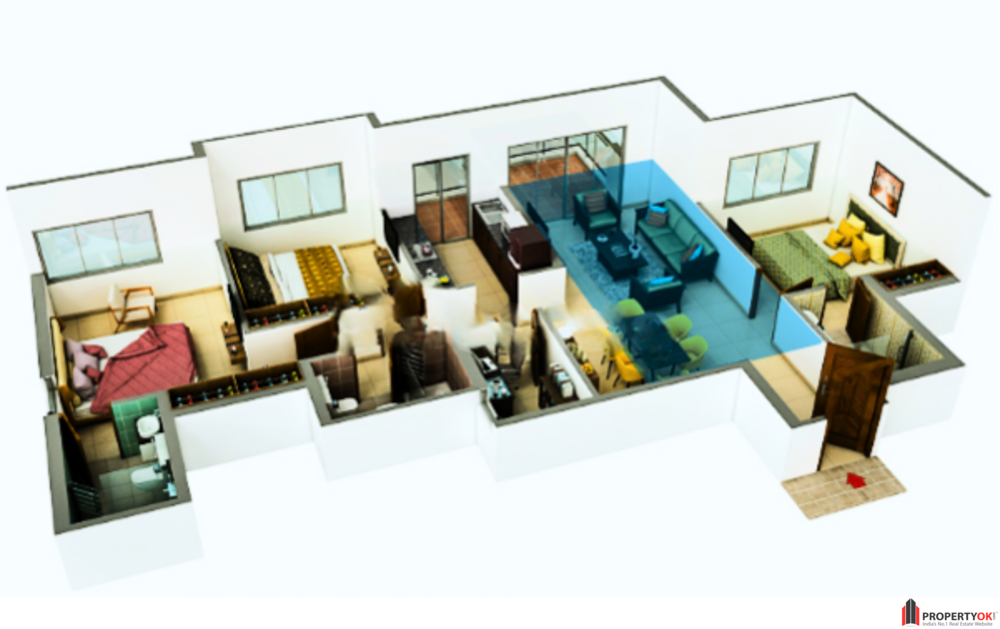 Lodha Bellavista Floor Plan 1
Whether it's the sleek kitchen with its modern appliances or the plush bedrooms adorned with soft lighting, you can expect nothing but perfection in every aspect of your new home. The open floor plans allow for seamless flow between rooms, making entertaining guests a breeze.
Even the smallest details have not been overlooked. From designer tiles in the bathrooms to stylish light fittings throughout, every element contributes to creating a space that feels refined and inviting.
At this Lodha Manpada Project, no compromise has been made when it comes to delivering exceptional quality and attention to detail in every aspect of your home's interiors. It is this commitment to excellence that sets this luxury flat in Thane apart from others.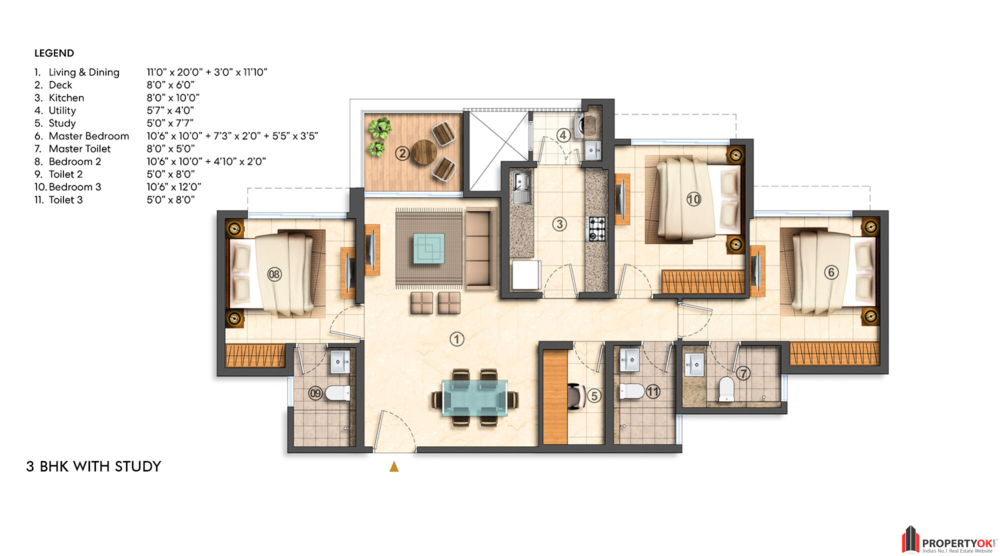 Lodha Bella Vista Floor Plan 2
So if you're looking for a place where style meets substance, where beauty meets functionality – look no further than Lodha Bellavista. Experience how attention to detail can transform a house into your dream home!
Bella Vista Thane's Proximity to Business Hubs
Lodha Bellavista's strategic location in Thane makes it the perfect choice for growing families who value convenience and accessibility. One of its unique features is its proximity to major business hubs, ensuring that residents can enjoy a seamless work-life balance.
Located close to this real estate project in Thane are some of the prominent business districts, such as Wagle Estate and Ghodbunder Road. This means that commuting to work will be a breeze, allowing you to spend more quality time with your loved ones.
In addition, Bella Vista Thane offers excellent connectivity options. The project is well-connected to major highways like Eastern Express Highway and Western Express Highway, making it easy for residents to reach Mumbai city or any other part of Thane with ease.
Furthermore, the upcoming metro line near these flats in Thane will further enhance connectivity and reduce travel time significantly. This means that you'll have more time on hand to devote to your family or pursue your hobbies.
Living in close proximity to business hubs also opens up exciting opportunities for career growth and networking. You'll have access to a wide range of job opportunities within reach, enabling you to build a successful professional life without compromising on family commitments.
With all these benefits, choosing these under construction projects in Thane as your new home not only provides spacious living spaces but also ensures that the demands of both personal and professional life can be easily met. It truly is an ideal choice for growing families looking for convenience and comfort without compromising on their dreams!
Read this blog to uncover the details of Lodha Amara Thane- another splendid project by the Lodha Group:

LODHA AMARA THANE: THE ULTIMATE RESIDENTIAL PARADISE
Education Excellence: Top Schools Just Around the Corner
Education plays a significant role in shaping your child's future. With several esteemed institutions located just around the corner from our residential project, you can ensure that your children receive the highest quality education.
Imagine the convenience of having top-notch educational institutions right at your doorstep. Your little ones will no longer have to endure long commutes or spend hours on school buses. Instead, they can enjoy more quality time with family and engage in extracurricular activities.
From prestigious international schools to renowned CBSE and ICSE-affiliated institutions, you'll find many options for every age group near this under construction project in Thane. These schools boast state-of-the-art infrastructure, highly qualified faculty members, and a curriculum designed to foster holistic development.
By choosing Bella Vista Thane as your new home, you are ensuring that your children have access to exceptional educational opportunities without compromising on their overall growth and well-being.
Investing in a residence within proximity to these top-rated schools not only enhances the educational journey of your children but also adds value to your property. So why settle for anything less when you can give your family the advantage they deserve?
Embrace this opportunity today and secure a bright future for your growing family at Lodha Bellavista!
Why Choose Lodha Bellavista: A Wise Investment for Your Family
Investing in a home is not just about finding a place to live, it's about creating a foundation for your family's future. And when it comes to making this important decision, these flats in Thane stand out as the perfect choice.
With its prime location and excellent amenities, Lodha Bellavista offers more than just spacious homes; it provides an unparalleled lifestyle that caters to the needs of growing families.
The project boasts modern facilities designed with families in mind. The interiors of these homes are crafted with meticulous attention to detail. The thoughtfully designed layouts maximise space utilisation while maintaining aesthetics. High-quality fittings and finishes add a touch of luxury to every corner of your new home.
But what truly sets Lodha Bellavista apart is its proximity to major business hubs in Thane. With offices and commercial centres near your doorstep, commuting becomes hassle-free, allowing you more time to spend with your loved ones.
And when it comes to education, parents will be delighted by the presence of top schools nearby. You can rest easy knowing that your children have access to quality education without having to travel long distances.
Choosing Bella Vista Thane is not only a wise investment but also a decision made with your family's best interests at heart. The combination of spacious homes, family-friendly amenities, convenient location near business hubs, and access to excellent schools makes it an ideal choice for growing families looking for their dream home in Thane.
Discover the 10 trending new projects in Thane by reading the blog below:

NEW PROJECTS IN THANE: 10 MUST-SEE DEVELOPMENTS REDEFINING THE CITYSCAPE
Wrap-up
Choosing a home for your growing family is an important decision, and Bella Vista Thane is the perfect choice. With its spacious homes, excellent schools nearby, and family-friendly amenities, this residential project offers everything you need to create lasting memories with your loved ones.
Investing in a home at these flats in Thane not only provides a comfortable living space but also promises great returns on investment. As one of the under construction projects in Thane by Lodha Group – renowned developers known for their quality construction – this residential project ensures a wise investment for your family's future.
If you are planning to buy flat in Thane, then look no further than this Lodha Manpada project. Make the smart choice today and give your family the perfect place to grow together!
Frequently Asked Questions
1. Is Lodha Bellavista a safe and secure residential community?
Yes, Lodha Bellavista prioritises safety and security. The community features 24/7 security surveillance, controlled access to buildings, and trained personnel to ensure a safe environment for all residents.
2. Are any financial assistance options available for homebuyers at Lodha Bellavista?
Yes, Bella Vista Thane offers various financial assistance options, including tie-ups with leading banks for home loans. Buyers can explore flexible payment plans and attractive financing options to make their dream home a reality.
3. What are the benefits of investing in a residence near top schools?
Investing near top schools ensures robust property demand, making it a smart decision for long-term returns. Growing families seeking quality education will prefer homes close to reputable institutions, enhancing the property's value.