Lodha Amara is one of the most sought-after projects by the Lodha Group in Thane, offering you the perfect investment opportunity.
Lodha Group, established in 1980, is a premier real estate developer in Mumbai and is amongst the elite league of multinational real estate entities that has created its presence both in India and the UK. The company aims to build a better life and its passion is to create milestones that meet global standards, represent the values of our family and are built on a heritage of trust spanning four decades.
At Lodha, all the developments are designed to enable more productivity. The world-class amenities are designed and curated to provide opportunity. They deliver the highest level of design and craftsmanship with unparalleled quality and service. The company is managed by a successful team of professionals with excellent domain, technical expertise and extensive cross-functional experience.
For more details, click below:
Contact Builder For Latest Offers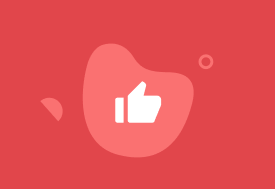 Thank You
Our Builder Representative Will Contact You Shortly
Back to Home
Whether striking the right chord with the right people, open spaces or green designed to live a fuller and healthier life, or high society to match like-mindedness, clubhouses and banquets to connect, Lodha Group ensures that the next biggest milestone is within everyone's reach. They have developed environmentally friendly projects with jaw-dropping amenities at prime locations in Mumbai.
Also Read: Top 10 Real Estate Builders in Mumbai
All About Lodha Amara
Indulge in the joys of the outdoors without leaving the comfort and safety of your home with Lodha Amara. This 40-acre residential property with over a thousand trees offers a unique mix of apartments designed for an outstanding living experience.
Lodha Amara is situated on Kolshet Road, Kolshet Industrial Area, Thane West, Maharashtra – 400607. The property location offers a peaceful environment, breathtaking views, well-connected routes and excellent infrastructure.
Lodha Amara has been registered on RERA with IDs P51700000981, P51700001030, P51700001031, P51700001065, and P51700013961.
The residences are located in 48 well-ventilated towers with a total of 4958 units. This planned township offers the buyers a choice of investing in 1BHK, 2BHK and 3BHK apartments at a competitive price. Each apartment boasts high-end specifications and several innovative design elements that offer a perfect balance between privacy and exclusivity, along with effective usage of the space.
The connectivity offered by Lodha Amara
Lodha Amara is situated in one of the most sought-after locations in Kolshet Road, Maharashtra – Thane. The location speaks volumes about the tactical advantage the project holds. All age group people prefer the location of Lodha Amara because Kolshet road has easy accessibility to everything. It has an emerging neighbourhood and promising physical and social infrastructure.
The property boasts connectivity with all modes of transportation. With roadways, railways, and airways, the place also has the privilege of waterways transport to entertain the people who would love to travel for fun.
The following are some advantages of staying in this locality:
The 6-lane Kolshet road is located just 5 minutes away from Ghodbunder Road and Eastern Express Highway. Ghodbunder road is just 1.3 km and National Highway is 3 km away from the property. The property is centrally located between Thane West and Thane East, offering seamless connectivity to all the regions.
The property is about 2 km from Kasara Railway Station, 4.3 km from Kalwa Railway Station, 5.5 km from Thane Railway Station, 6.1 km from Mumbra Railway Station and 6.2 km from Mumbra Station.
Chhatrapati Shivaji International Airport is just 45 minutes away from Lodha Amara.
The property is also close to some of the best hospitals, such as Dr. L.H. Hiranandani Hospital is 2.2 km away, Jupiter Hospital is 3.9 km, Currae Speciality Hospital is 2 km, Lifeline Hospital is 4.4 km, Sapphire Hospital is 6.5 km, Bethany Hospital is 4.8 km and Horizon Hospital is 6.7 km from Lodha Amara.
R Mall is 1.3 km away, Wonder Mall is 2.6 km away, High Street Mall is 2.7 km away, Lodha Boulevard Shopping Mall is 2.5 km away, Brand Factory is 1.3 km away and Amrapali Shopping Center is 2.6 km away from the property.
Some reputable schools such as Rainbow International is 3.7 km away, Orchids International School is 3.6 km, St. Xaviers English High School is 2.1 km away, and Narayana City Academy, Thane West is 2.4 km away from the property.
The splendid amenities at Lodha Amara
Lodha Amara is equipped with state-of-the-art amenities. Every individual is served equally by these wonderful amenities. All age groups, be it kids, young, students, professionals, elderly, nuclear or joint families, have been taken care of by these facilities. The amenities come with the freedom of a 24×7 usage policy for all the residents and all the needs, expectations and requirements are met to their satisfaction.
Some of the mention-worthy amenities here are:
The property offers a 5,000 sqft world-class gym, multiple swimming pools including a kid's pool and covered ladies pool, indoor sports court and, outdoor sports areas such as a basketball court, volleyball court, badminton court, football field, cricket field, and rock climbing to address the athletic and fitness needs of the residents.
It also offers 6 clubhouses, including a 25,000 sqft main clubhouse, indoor and outdoor party venues, tree-canopied decks, a floating deck & lively poolside cafe, private theatre-cum-auditorium, barbeque areas and dining enclaves for dinner parties, and private forest with pavilions and machan to look after the socialising and entertainment needs of all age groups.
Some recreational amenities such as basic cycling and jogging tracks, spas & saunas, jacuzzis, yoga areas, a library or a reading room, a card room, a conference room, splash pads, walking trails including woodland trail, canopy walk and boardwalk, and outdoor decks for yoga, meditation, tai chi, and pilates are also offered by the property.
Explore more projects by clicking here.
The property also ensures the safety and well-being of the residents and loved ones with 24×7 security, power backup, intercom facility, bank & ATM, CCTV camera, and fire fighting system.
Also, enjoy a sustainable lifestyle with facilities like waste disposal, rainwater harvesting and sewage treatment plants.
The property also offers an aromatic garden and grove, a lantern garden for magical evenings, an art and sculpture garden, a cozy hammock garden, a sacred garden, a tree house, a Ganesha temple and Jain temple, and a landscape dappled with dotted with lawns and wetland gardens.
The grand interiors of Lodha Amara
Every residential apartment at Lodha Amara has all the modern specifications and is tastefully designed to ensure luxurious living. The floor plans are diligently planned and the rooms are extra spacious and the kitchen is well-spaced for comfortable cooking. There is appropriate positioning of the walls, doors, and windows. The towers are well-spaced to ensure that the flats receive sufficient cross ventilation and the residents enjoy the amazing views of the city surroundings.
Check out some specifications of Lodha Amara:
Flooring:
Imported marble flooring in the master bedroom, other bedrooms, living and dining area
Vitrified tiles flooring in the kitchen
Walls:
Plastered and painted oil-bound distemper paint on interior walls
Plastered and painted acrylic emulsion paint on exterior walls
Kitchen:
Granite platform with half bull nose
Cladding with glazed tiles up to 2 ft in height
Stainless steel sink with drainboard
Piped gas connection
Security:
Honeywell or equivalent video door phone system
Honeywell or equivalent intercom system
Doors and windows:
French windows
Salwood/Hardwood frame for the main door and internal doors with paneled door shutter/HDF door shutter/flush shutter
Premium quality hinges, lock, tower bolt, security eye, door stopper and bush on the main door
Bathroom:
Jaguar/Kohler/Roca or equivalent EWC, CP fittings, wash basin and sanitary ware.
Electricals:
Good quality modular electrical switches
Fully air-conditioned home except for the kitchen
Direct-to-home TV connectivity by select service providers
One fan, two light points and 5 amp point in each area
ISI marked cables using copper wiring through PVC conduits concealed in ceilings and walls
Vastu:
100% Vastu compliance homes
Also read: Wonderful Ganapati Decoration Ideas for Home
Others:
Solar power usage for water heating
DG power backup for common area lighting, water supply system and elevators
Seismic zone II complaint.
Fibre optic connectivity for high-speed internet access
Control lighting, temperature, security, blinds, and connecting motion sensors
Smoke sensors and alarms with easy-to-use energy-saving control system
Summing up
On the whole, life at Lodha Amara will be enriched with frequent visits to the private forest, sports arena, alfresco cafes, and limitless other spaces designed to help you enjoy world-class air quality and an abundance of outdoor experiences.
Find your 'perfect property' with PropertyOk.
Frequently Asked Questions:
What is the address of Lodha Amara?
Lodha Amara is located on Kolshet Road, Kolshet Industrial Area, Thane West, Maharashtra – 400607.
What are the room configurations available at Lodha Amara?
There are three room configurations such as 1BHK, 2BHK and 3BHK, available at Lodha Amara.
What is the price of 3BHK and 2BHK flats at Lodha Amara?
The prices of 3BHK flats can vary between 1.75 crore to 1.95 crore and 2BHK flats can vary between 1.02 crore to 1.40 crore.
What is the current status of Lodha Amara?
The current status of Lodha Amara is under-construction.
What is the total number of towers at Lodha Amara?
There is a total of 48 towers at Lodha Amara.