Lodha Amara is an exquisite development by the Lodha Group that promises a lifestyle beyond comparison. With its perfect blend of architectural marvels, luxurious amenities, and vibrant community living, Lodha Amara Thane is a haven for those seeking unparalleled comfort and sophistication. Whether you are looking for a serene abode away from the hustle and bustle of city life or yearning for an active community where every day feels like a celebration, this residential gem has it all.
So join us as we embark on a journey to explore why Lodha Amara Thane West stands head and shoulders above the rest when it comes to finding your perfect home. Let's dive into this comprehensive blog post and discover what makes this residential project in Thane so special!
Start living your best life! Let us help you find a home that perfectly fits your lifestyle and needs.
Contact Builder For Latest Offers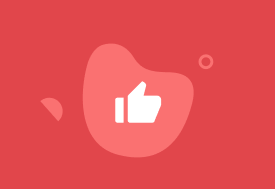 Thank You
Our Builder Representative Will Contact You Shortly
Back to Home
Location Spotlight: Why Lodha Amara Thane is the Ideal Residential Paradise
Nestled in the heart of Thane, Lodha Amara stands tall as a beacon of luxury and tranquillity. Its prime location on Kolshet Road offers residents a perfect balance between urban convenience and natural serenity.
Lodha Amara Address:
Kolshet Rd, Kolshet Industrial Area, Thane West, Thane, Maharashtra 400607
The strategic positioning of Lodha Amara Kolshet ensures accessibility to major highways, business hubs, shopping centres, schools, hospitals, and more. Let's explore how this luxury flat in Thane offers seamless connectivity:
Lodha Amara Thane is located near the 6-lane Kolshet Road, just 5 minutes from Ghodbunder Road and the Eastern Express Highway.
The project is about 2 km from Kasara Railway Station, 4.3 km from Kalwa Railway Station, 5.5 km from Thane Railway Station, 6.1 km from Mumbra Railway Station and 6.2 km from Mumbra Station.
The Chhatrapati Shivaji International Airport is just 45 minutes away.
Lodha Amara Kolshet Road is also close to some of the best hospitals in Thane. The Dr L.H. Hiranandani Hospital is located at a distance of 2.2 km, and Jupiter Hospital is at a distance of 3.9 km. The Currae Speciality Hospital, the Lifeline Hospital, the Sapphire Hospital, the Bethany Hospital, and the Horizon Hospital are all located within 10kms of Lodha Amara.
Several shopping malls, like the R Mall, Wonder Mall, High Street Mall, Lodha Boulevard Shopping Mall, Brand Factory and Amrapali Shopping Center, are within 5kms.
Some reputable schools, such as the Rainbow International School, Orchids International School, St. Xaviers English High School, and Narayana City Academy, are at a reachable distance of 5 km from Lodha Amara Thane.
Architectural Marvels: Exploring the Design Elements of Lodha Amara Thane
Lodha Amara Thane is not just a residential paradise but also an architectural marvel that boasts stunning design elements. From the moment you step foot into this magnificent development, you will be captivated by its grandeur and attention to detail.
The buildings at Lodha Amara Kolshet perfectly blend modernity and elegance. The architects have carefully crafted each structure, taking inspiration from contemporary designs and incorporating unique features that set them apart from other residential developments. With sleek lines, expansive windows, and tastefully chosen colour palettes, every aspect of the architecture exudes sophistication.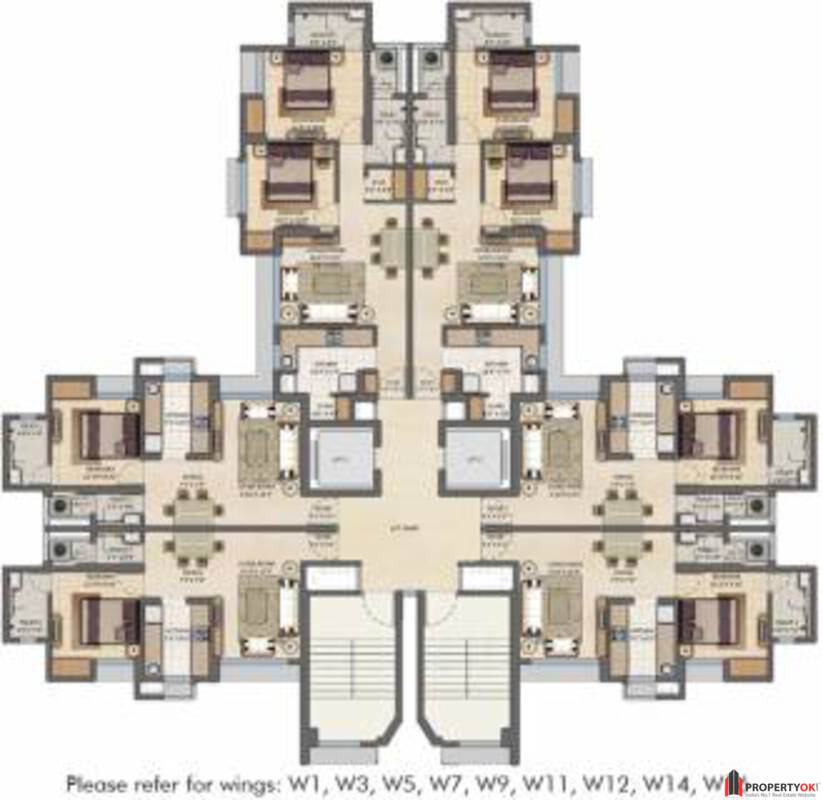 Lodha Amara Floor Plan
One of the unique design elements at Lodha Amara Thane West is the use of open spaces. The developers have seamlessly integrated lush green landscapes within the complex, creating a harmonious balance between nature and man-made structures. This allows residents to enjoy breathtaking views while fostering a sense of tranquillity.
Another notable feature is the thoughtful layout of each apartment. Every unit has been designed with functionality, maximising space utilisation without compromising aesthetics.
To further enhance your living experience, Lodha Amara Kolshet Road incorporates smart home technology into its design. With automated lighting systems, temperature control mechanisms, and state-of-the-art security features accessible via your smartphone or tablet, convenience is truly at your fingertips.
Take a deep dive into the top 10 new projects in Thane by reading the blog below:

NEW PROJECTS IN THANE: 10 MUST-SEE DEVELOPMENTS REDEFINING THE CITYSCAPE
Unveiling the Unmatched Amenities: A Look into the Luxurious Features of Lodha Amara Thane
As you enter your beautifully crafted apartments at Lodha Amara Thane, you'll be greeted by spacious rooms bathed in natural light. High-quality finishes and fittings add a touch of sophistication to every corner. The amenities come with the freedom of a 24×7 usage policy for residents, and all the needs, expectations and requirements are met to their satisfaction. Let's look at them in detail:
Lodha Amara Thane offers a 5,000 sq. ft world-class gym, multiple swimming pools including a kid's pool and covered ladies pool, indoor sports court and outdoor sports areas such as a basketball court, volleyball court, badminton court, football field, cricket field, and rock climbing arena to address the fitness needs of the residents.
The project offers six clubhouses, including a 25,000 sq. ft main clubhouse, indoor and outdoor party venues, tree-canopied decks, a floating deck & lively poolside cafe, private theatre-cum-auditorium, barbeque areas and dining enclaves for dinner parties, and private forest with pavilions to look after the socialising and entertainment needs of all age groups.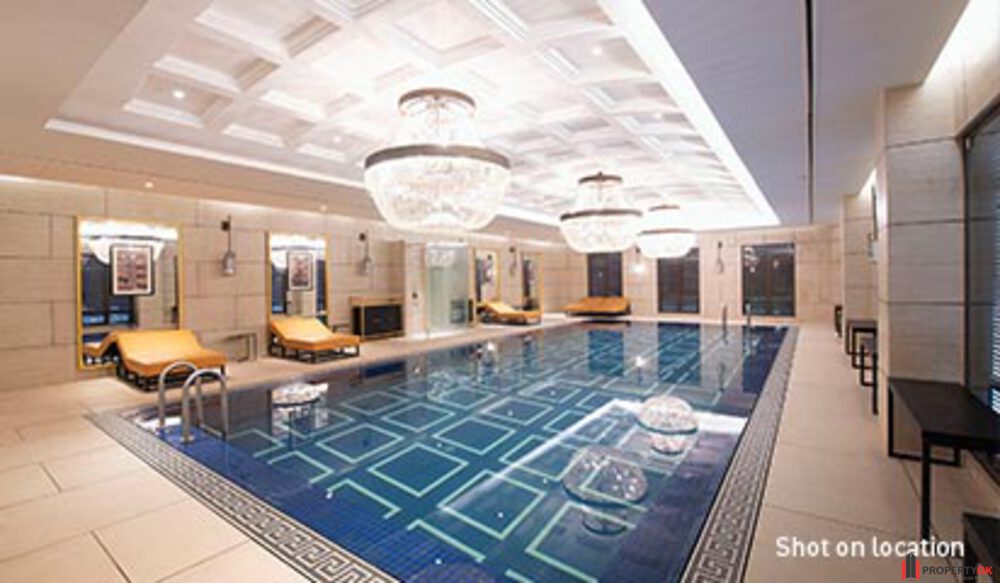 Some recreational amenities such as basic cycling and jogging tracks, spas & saunas, jacuzzis, yoga areas, a library and reading room, a card room, a conference room, splash pads, walking trails including woodland trail, canopy walk and boardwalk, and outdoor decks for yoga, meditation, tai chi, and pilates are also available for the residents of Lodha Amara Thane West.
This flat in Thane also ensures the safety and well-being of the residents and loved ones by providing 24×7 security, power backup, intercom facility, bank & ATM facilities, CCTV camera, and fire fighting systems.
Residents can also enjoy a sustainable lifestyle with facilities like waste disposal, rainwater harvesting and sewage treatment plants.
Explore the latest ready to move flats in Thane by reading this blog:

SAY GOODBYE TO DELAYS: EXPLORE READY TO MOVE FLATS IN THANE
Beyond Four Walls: Discovering the Exquisite Outdoor Spaces and Recreational Facilities at Lodha Amara Kolshet
Lodha Amara Kolshet Road goes above and beyond when it comes to providing its residents with exceptional outdoor spaces and recreational facilities. The luxuries extend beyond the four walls as well.
You can step outside onto lush green landscapes dotted with beautiful gardens and tranquil water bodies or take leisurely strolls along winding pathways or unwind with a book under shaded gazebos. The outdoor spaces at Lodha Amara Thane provide an idyllic setting for relaxation and rejuvenation amidst nature's embrace.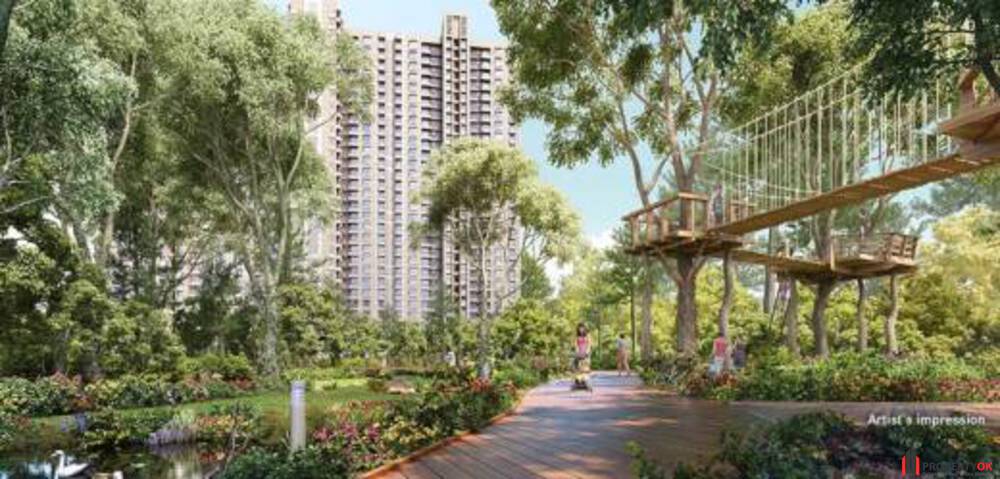 The sprawling open areas are perfect for leisurely walks or jogging, allowing you to connect with nature while staying active. The meticulously designed gardens offer a serene environment to unwind after a long day.
For those looking for more adrenaline-pumping activities, Lodha Amara has various sports facilities catering to all interests. If you seek relaxation, head to the rejuvenating spa or immerse yourself in one of the many pools available within the premises. You can also organise picnics at the picnic spots specially created for families and friends to come together and enjoy quality time.
Children have their own dedicated play areas where they can run around freely and engage in various fun-filled activities. There's also no shortage of entertainment options – from indoor games rooms to mini-theatres, Lodha Amara Thane ensures that every family member has ample recreation opportunities.
With so much on offer within this residential paradise, boredom will become a thing of the past!
Community Living at its Finest: Embracing the Vibrant Neighborhood of Lodha Amara Thane West
Living at Lodha Amara Thane is not just about residing in a luxurious apartment but immersing yourself in a vibrant and thriving community. The neighbourhood surrounding this residential paradise offers a multitude of conveniences, entertainment options, and a sense of belonging that is truly unparalleled.
When it comes to community living, Lodha Amara Kolshet Road takes pride in fostering a vibrant neighbourhood spirit among its residents. You can engage in social activities organised within the premises or make lasting connections through various interest groups. Safety is also given utmost importance, with round-the-clock security measures ensuring peace of mind for all residents.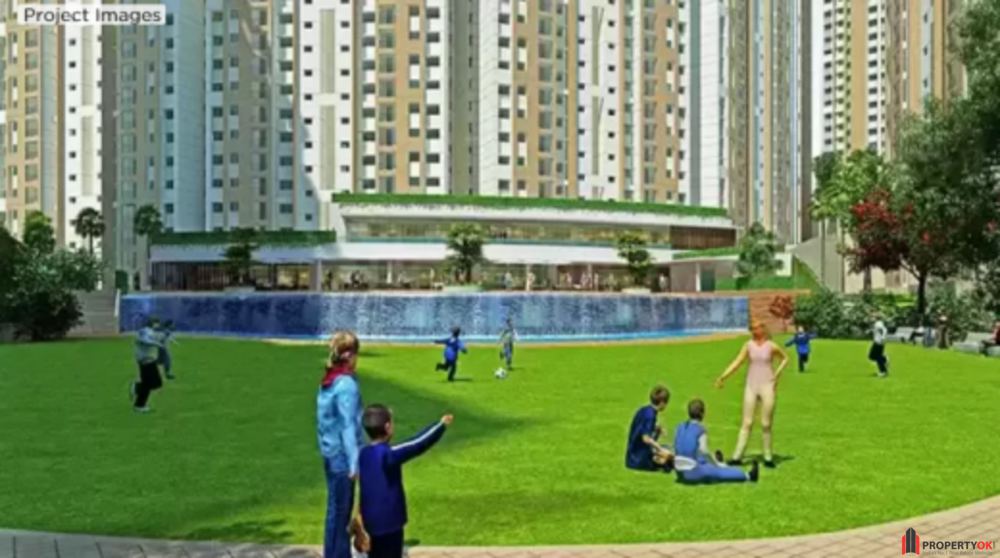 One of the highlights of the neighbourhood is its location on Kolshet Road. This prime area provides easy access to major roadways, making commuting a breeze for residents. Whether you need to travel to work or explore the city's attractions, you'll find that getting around from Lodha Amara Thane is incredibly convenient.
The surrounding locality also boasts an array of shopping destinations, dining establishments, and entertainment venues. From high-end malls to local markets, there are plenty of options to cater to every taste and preference.
For families with children, living here means having access to some of the best educational institutions in Thane. Top-notch schools and colleges ensure your little ones receive quality education without travelling long distances.
Additionally, the community hosts various events throughout the year where neighbours come together for celebrations and festivities. These gatherings foster strong camaraderie among residents, creating bonds beyond four walls.
Need to learn more? Head over to this blog for more insights and perspectives before planning to buy flat in Thane:

COMMON MISTAKES TO AVOID WHILE PLANNING TO BUY FLAT IN THANE
Wrap-up
In the fast-paced world we live in today, finding a residential paradise that offers a perfect blend of luxury and convenience is no easy task. However, Lodha Amara Thane is an exceptional choice for those seeking their dream home.
With its location in the bustling neighbourhood of Thane West on Kolshet Road, Lodha Amara offers residents unparalleled accessibility to all the major hubs of Mumbai. Whether it's your workplace or your child's school, everything is just a stone's throw away.
Lodha Amara Thane presents an unrivalled opportunity for individuals looking to experience luxurious living amidst nature's beauty while enjoying seamless connectivity to every essential amenity imaginable. It's time to make your dreams come true – own your perfect home at Lodha Amara Thane today!
Frequently Asked Questions
1. Are there any exclusive privileges or benefits for home buyers and investors at Lodha Amara Thane?
Lodha Amara Thane offers exclusive privileges such as priority bookings, special discounts, and membership to premium facilities, providing added value for homebuyers and investors.
2. What financing options are available for potential homebuyers and investors at Lodha Amara Thane?
Lodha Amara Thane offers attractive financing options like tie-ups with leading banks and guidance from their in-house financial experts to facilitate smooth and hassle-free property purchases.
3. How does Lodha Amara Thane ensure a smooth and transparent homebuying process for investors and buyers?
Lodha Amara Thane follows a transparent and customer-centric approach, providing clear documentation, reliable after-sales services, and dedicated customer support throughout the homebuying journey.