Are you on the quest for your dream home? Look no further as we introduce you to Lodha Splendora – a residential masterpiece nestled in the heart of Ghodbunder Road, Thane. Boasting luxurious amenities, thoughtfully designed floor plans, and an unbeatable location, this exquisite development by the renowned Lodha Group is poised to redefine luxury living in Thane West.
Join us as we explore why Lodha Splendora Thane may be the answer to all your dreams!
Invest in your future! Trust our experienced team of real estate professionals to help you make smart investments and grow your wealth.
Contact Builder For Latest Offers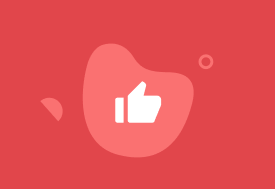 Thank You
Our Builder Representative Will Contact You Shortly
Back to Home
Developer's Legacy: The Lodha Group's Reputation for Excellence in Real Estate
The Lodha Group is a name synonymous with excellence in the real estate industry. With years of experience and a proven track record, they have established themselves as one of the most trusted developers in the market. Their commitment to quality and innovation has earned them a reputation that speaks for itself.
What sets the Lodha Group apart from other developers is their attention to detail and focus on customer satisfaction. They understand that buying a home is not just about brick and mortar; it's about creating spaces where dreams can come true. That's why every project by the Lodha Group is crafted with the utmost care, ensuring that every aspect meets the highest quality standards.
Another factor that contributes to their stellar reputation is their ability to choose prime locations for their projects. The vibrant localities selected for their projects offer excellent connectivity, proximity to essential amenities, and a thriving social infrastructure making it an ideal setting for dream homes.
Read this blog to learn more about another prestigious project in Thane by the Lodha Group:

LODHA AMARA THANE: THE ULTIMATE RESIDENTIAL PARADISE
Prime Location Appeal: Why Ghodbunder Road, Thane is the Perfect Setting for Your Dream Home
Ghodbunder Road in Thane is a prime location with the perfect setting for your dream home. Nestled between lush green hills and serene lakes, this area provides a peaceful and tranquil environment away from the chaos of the city.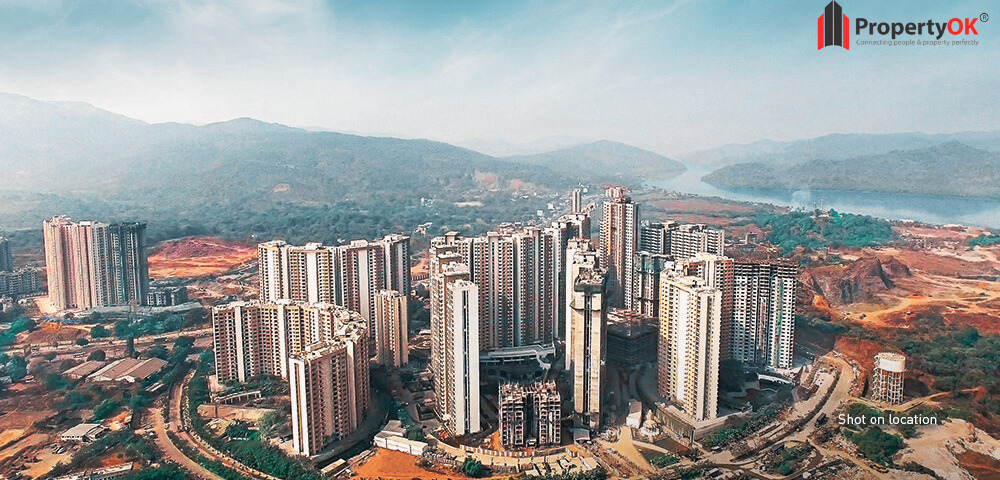 Now, let's explore some of the other advantages that make this location one of the best places to buy flat in Thane:
Connectivity: The locality enjoys seamless connectivity to Mumbai via Eastern Express Highway, Western Express Highway, and Thane-Belapur Road. This makes commuting to work or other parts of Mumbai hassle-free. Additionally, it is well-connected to Navi Mumbai through Mumbra-Panvel-Shil Phata Flyover.
Social Infrastructure: Besides connectivity, Ghodbunder Road also boasts various social infrastructure facilities such as schools, hospitals, shopping malls, restaurants, entertainment centres, and more. Residents can enjoy a comfortable lifestyle with all amenities within reach.
Natural Beauty: The locality's natural beauty adds to its charm. Surrounded by hills like Yeoor Hills and Parsik Hills, along with Upvan Lake nearby, offer residents ample opportunities for outdoor activities like hiking or picnicking amidst nature.
Rising Real Estate Demand: When it comes to real estate investment in Ghodbunder Road, Thane, the region has witnessed significant growth over the years due to increasing demand for residential properties in this area.
The Lodha Group understands this potential which is why they have developed their prestigious project – Lodha Splendora, in this prime location.
Explore more splendid flats in Ghodbunder Road, Thane by reading the blog below:

PARADISE FOUND: FLATS IN GHODBUNDER ROAD, THANE, THAT EXUDE GRANDEUR
Competitive Pricing: Assessing the Affordability of Lodha Splendora Thane in the Market
When finding your dream home, affordability is always a key factor. You want a place that not only meets your needs but also fits within your budget. That's where Lodha Splendora shines.
When it comes to affordability, Lodha Splendora Thane West stands out among its competitors. The pricing of these luxury flats in Thane is competitive without compromising quality or amenities. Whether you are looking for a 1 BHK flat or a spacious 3 BHK flat in Thane West, options are available at various price points to suit your budget. The developers have carefully assessed the market to ensure that their luxurious offerings are accessible to a wide range of buyers.
What sets Lodha Splendora apart from other real estate projects in Thane is its combination of luxury and affordability. While offering world-class amenities and stunning interiors, the prices remain competitive compared to similar projects in the area.
By choosing Lodha Splendora Thane as your dream home destination, you can enjoy all the benefits of an upscale residential complex without breaking the bank. So why compromise on quality when you can have it all at an affordable price? Explore Lodha Splendora Thane West today and make your home dreams come true!
Functional and Thoughtful: Analyzing Floor Plans at Lodha Splendora Thane West
The floor plans at Lodha Splendora have been meticulously designed to offer functionality, convenience, and a seamless living experience. The project provides ready to move 1 BHK, 2 BHK and 3 BHK luxury apartments in Thane West.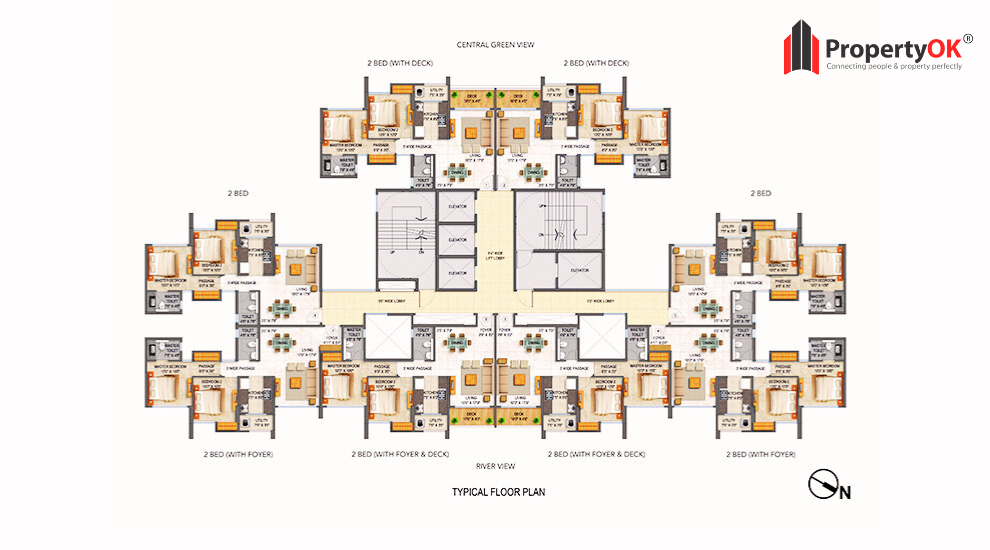 Lodha Splendora Typical Floor Plan
Floor Plan Key Features:
What truly makes Lodha Splendora special are its meticulously designed floor plans. The 1 BHK, 2 BHK and 3 BHK flats in Thane West offered by this project have been designed keeping in mind the needs and preferences of modern homeowners, offering functionality without sacrificing aesthetics. Let's take a look at some of the key features of these floor plans:
The thoughtfully crafted layouts ensure maximum space utilisation while providing ample natural light and ventilation.
One of the standout features of the floor plans is the efficient utilisation of space. Each room is designed to maximise usability without compromising on aesthetics.
The open layouts create an inviting ambience and allow natural light to flood into every corner of your home.
Another aspect that sets these floor plans apart is the attention given to practicality. Ample storage spaces are incorporated into each unit, ensuring enough room for all your belongings.
From built-in wardrobes in bedrooms to sleek modular kitchens with smart storage solutions, everything has been carefully considered.
In addition to functionality, privacy has also been given due importance. The well-designed layouts ensure that each bedroom provides a private sanctuary where you can unwind and rejuvenate after a long day.
Furthermore, the balconies and terraces extend the living spaces outdoors, providing residents with their private oasis amidst nature. Whether enjoying your morning cup of coffee or hosting an evening get-together with friends and family, these outdoor areas enhance your quality of life.
The diversity in sizes and configurations allows buyers to choose a floor plan that best suits their needs and lifestyle preferences. Whether you're a young professional or a growing family, there's an ideal layout waiting just for you at Lodha Splendora Thane.
With such thoughtful consideration put into every detail of the floor plans at Lodha Splendora, it's easy to see why this development stands out amongst its competitors in the Thane West area.
Discover the trending new projects in Thane by reading this blog:

NEW PROJECTS IN THANE: 10 MUST-SEE DEVELOPMENTS REDEFINING THE CITYSCAPE
Standout Amenities: Discover the Exclusive Features of Lodha Splendora
When it comes to luxury living, Lodha Splendora Thane excels in providing an array of remarkable amenities that will elevate your lifestyle to new heights. This residential project offers many exclusive features that make living here an absolute delight: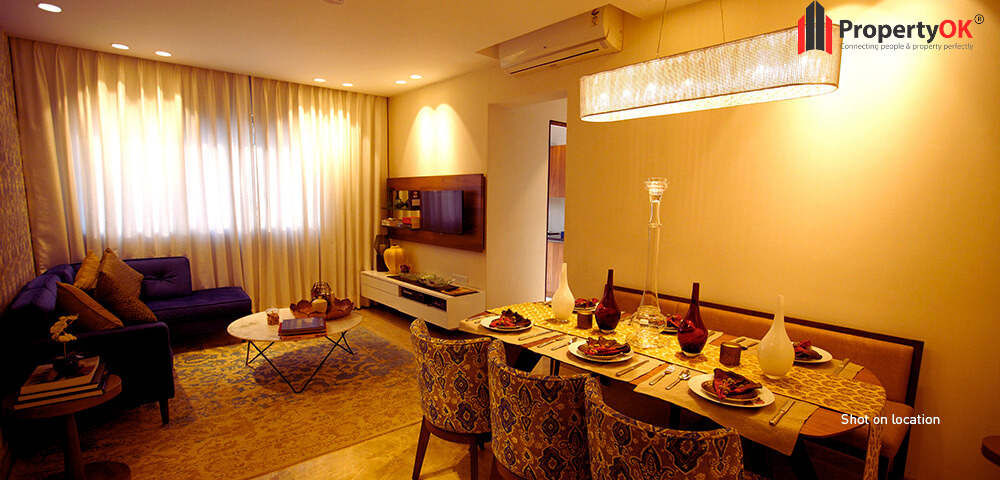 1. Fitness Centres and Swimming Pools: From fitness centres and swimming pools to landscaped gardens and children's play areas, every amenity has been carefully curated to enhance your everyday living experience.
2. Clubhouse: The clubhouse has a swimming pool, gymnasium, and spa for your holistic well-being.
3. Amphitheatre and Party Lawn: For those seeking relaxation and entertainment, there are dedicated spaces like the amphitheatre and party lawn where you can socialise with friends and family.
4. Kids' Play Area: The children's play area ensures that even your little ones have their fair share of fun-filled moments.
5. Safety and Security: Lodha Splendora prioritises safety and security by providing round-the-clock surveillance systems and intercom facilities for enhanced peace of mind.
6. Parking Space: Ample parking space ensures convenience for residents and visitors alike.
7. Customer Service: The attention to detail extends beyond just physical features; Lodha Splendora Thane West also takes pride in offering excellent customer service through its efficient management team, which strives to cater to all your needs promptly.
With such great amenities at your disposal within the premises, every day will feel like a luxurious retreat at Lodha Splendora.
Elegance Redefined: Discovering Exquisite Interiors at Lodha Splendora
The apartments at Lodha Splendora Thane West are perfectly designed, with spacious layouts that enhance your comfort. The use of high-quality materials and finishes adds a touch of opulence to every room, while the thoughtful placement of windows ensures ample natural light throughout the day.
When you enter your home at Lodha Splendora, you will be greeted by an atmosphere of sheer luxury. The grand entrance lobby sets the tone for what lies ahead – a haven of tranquillity where every element has been carefully curated to create a sense of harmony and refinement.
As you move through each room, you will notice the meticulous craftsmanship that has gone into creating these extraordinary spaces. From designer flooring to sleek fittings and fixtures, no expense has been spared in ensuring that every inch exudes grandeur.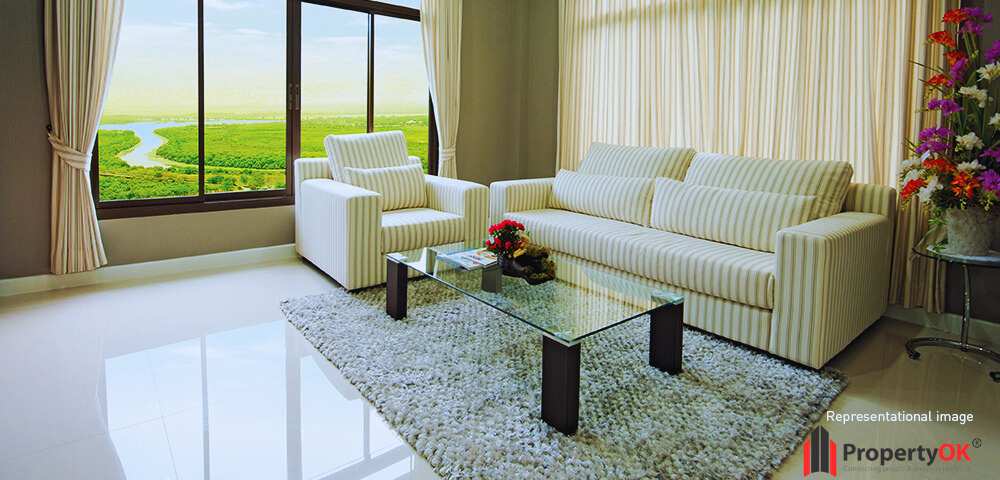 The kitchens at these luxury flats in Thane are culinary havens in themselves. Equipped with top-of-the-line appliances and elegantly designed cabinets, they offer a perfect blend of functionality and aesthetics. Whether whipping up a quick meal or hosting a lavish dinner party, these kitchens will impress even the most discerning chef.
The bathrooms at Lodha Splendora Thane West are like private sanctuaries where you can unwind and rejuvenate after a long day. Luxurious fittings and fixtures add an air of indulgence, while soothing colour palettes create an ambience conducive to relaxation.
Take a deep dive into the under construction projects in Thane by reading the blog below:

UNDER CONSTRUCTION PROJECTS IN THANE: THE PERFECT GATEWAY TO ELEVATED LIVING
Wrap-up
In your quest for the perfect dream home in Ghodbunder Road, Thane, Lodha Splendora emerges as a clear contender. With its unmatched reputation for excellence in real estate development, the Lodha Group has created a haven that combines luxury, affordability, and convenience. When it comes to pricing, Lodha Splendora stands out with its competitive rates. These 1 BHK, 2 BHK and 3 BHK luxury apartments in Thane West cater to different budgets without compromising quality or luxury.
So take advantage of the opportunity to experience unparalleled comfort coupled with extravagant living as you immerse yourself in this exquisite residential paradise! Connect with our experts today!
Frequently Asked Questions
1. Are the interiors of the apartments at Lodha Splendora Thane West customisable, allowing us to add our personal touch?
Yes, Lodha Splendora Thane provides some degree of interior customisation to suit individual preferences. You can work with the developers or their designated partners to personalise certain aspects of your dream home, making it uniquely yours.
2. How has the Lodha Group's track record of timely project delivery influenced the decision-making of potential investors?
The Lodha Group's reputation for timely project completion and quality construction has instilled confidence in investors. Their track record reassures potential buyers and investors that Lodha Splendora Thane is delivered as promised.
3. What financing options are available for purchasing a home at Lodha Splendora, and how can we assess our eligibility for a home loan?
Lodha Splendora Thane West offers tie-ups with leading banks and financial institutions to facilitate home loan options. Prospective homebuyers can check their home loan eligibility based on income, credit score, and existing financial commitments.