Lodha Codename Central is a mesmerising residential project in the heart of Dombivli East, Thane. If you are looking for spacious and well-designed apartments that combine luxury with functionality, then look no further! With its prime location advantages, top-notch amenities, and impeccable interior elements, Lodha Codename Central offers an unparalleled living experience.
Join us as we take an inside look at this remarkable development and discover why it is the perfect place to call home. So, let's dive into the enticing world of Lodha Codename!
Invest in your future! Trust our experienced team of real estate professionals to help you make smart investments and grow your wealth.
Contact Builder For Latest Offers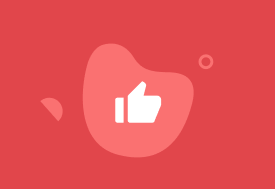 Thank You
Our Builder Representative Will Contact You Shortly
Back to Home
Location Advantages of Residing in Lodha Codename Central
Lodha Codename Central offers residents a coveted location with numerous advantages:
This Lodha Dombivli East project is strategically situated, providing easy access to major highways and transportation hubs, making it effortless for residents to commute to work or explore nearby areas.
One of the key benefits of living at Lodha Codename is its proximity to educational institutions. Families with school-going children will appreciate the convenience of having reputed schools and colleges nearby. This ensures that children can receive quality education without travelling long distances.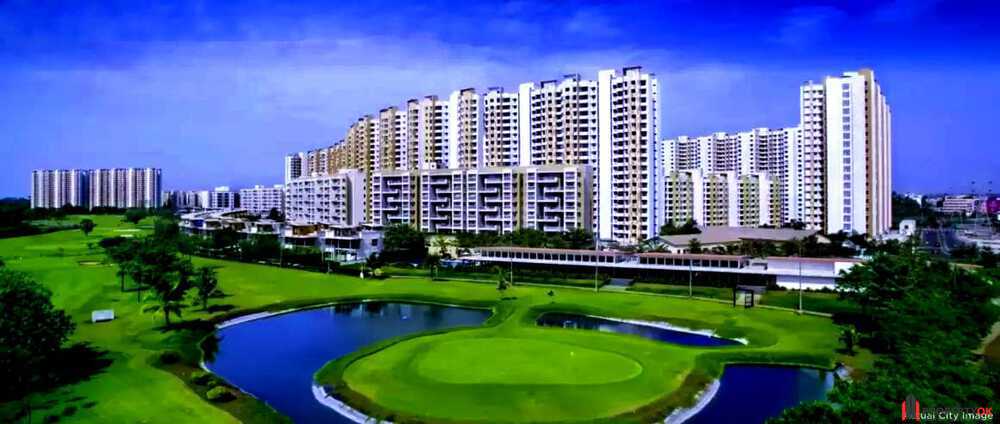 For those who value recreational activities and entertainment options, the Lodha projects in Dombivli do not disappoint. The project is surrounded by shopping malls, multiplexes, restaurants, and cafes, offering a range of dining and entertainment experiences. Residents can indulge in retail therapy or catch the latest blockbuster movie without venturing too far from home.
Nature enthusiasts will also find solace in this residential project in Thane. With beautiful parks and green spaces located within proximity, residents have ample opportunities for outdoor activities such as jogging or simply enjoying a stroll amidst nature's tranquillity.
The area surrounding Lodha Codename boasts excellent healthcare facilities, including hospitals and clinics with modern medical technology. This provides peace of mind for residents knowing that top-quality healthcare services are readily available when needed.
Lodha Codename Central offers an idyllic combination of convenient location amenities enhancing your everyday life experience. It truly stands out as an exceptional residential project that ticks all the boxes for those planning to buy flat in Thane.
Learn about why Lodha Bellavista is the perfect choice for growing families by reading this blog:

WHY LODHA BELLAVISTA IS THE PERFECT CHOICE FOR GROWING FAMILIES: SPACIOUS HOMES AND EXCELLENT SCHOOLS
Apartment Sizes at Lodha Codename Central
One of the key factors that sets this Lodha Dombivli East project apart from other residential projects in Thane is its range of apartment sizes. Whether you are a small family or a larger one, there is an ideal home waiting for you here.
The project offers spacious 1 BHK, 2 BHK, and 3 BHK flats in Thane to cater to different lifestyle needs. The 1 BHK apartments provide ample space for young professionals or couples starting their journey together. With smart layouts and clever space utilisation, these homes offer functionality without compromising comfort.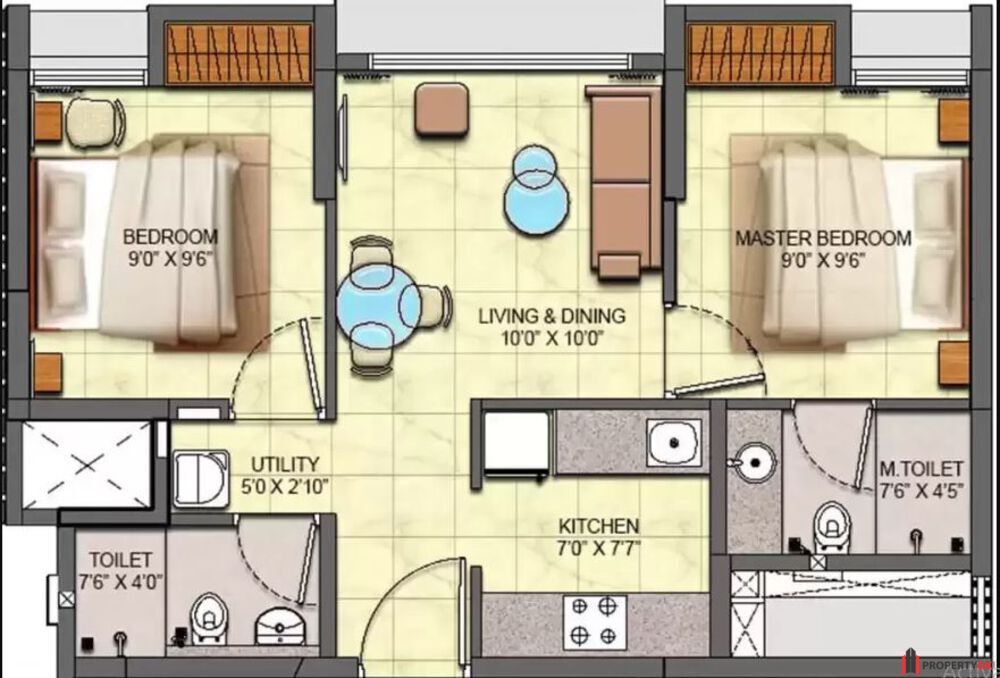 Lodha Codename Central Floor Plan 1
For those who require more room to grow, the 2 BHK flats in Thane are perfect. These well-designed homes provide enough space for families with children or individuals who desire extra living space.
If you have a larger family or prefer more room to spread out, the project also offers luxurious and expansive 3 BHK flats in Thane. These residences feature generous living areas and bedrooms that ensure everyone has their private sanctuary within the home.
No matter which apartment size suits your requirements best, each unit at Lodha Codename Central has been meticulously planned to maximise natural light and ventilation. This ensures a bright and airy atmosphere throughout your home.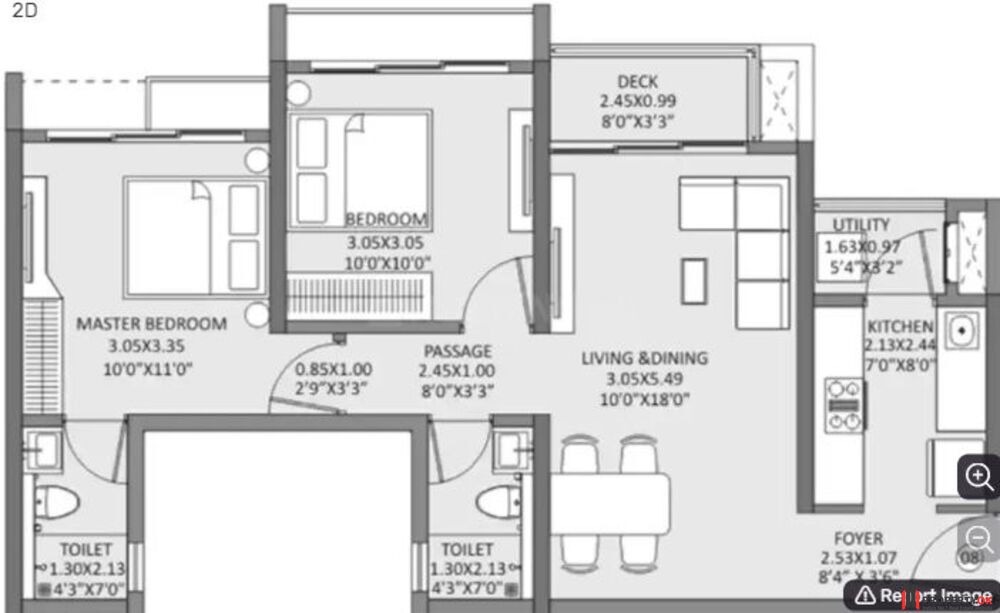 Lodha Codename Central Floor Plan 2
In addition to the spacious interiors, residents can enjoy breathtaking views of lush green landscapes from balconies or windows. The thoughtful design elements elevate your living experience by creating an inviting ambience that makes coming home a joyous experience every day.
With such versatile options at Lodha Codename Central, finding the perfect apartment that meets all your needs becomes effortless. So whether you're looking for a cosy nest or an expansive retreat, these flats in Dombivli East, Thane, has something for everyone!
Amenities Enhancing Life at Lodha Codename
At Lodha Codename, residents are treated to a host of amenities that enhance their quality of life and provide them with an unparalleled living experience. The developers have left no stone unturned in creating a luxurious and convenient lifestyle for the residents:
Clubhouse: One of the standout features is the expansive clubhouse, which serves as a hub for socialising and recreation. Equipped with the latest facilities, the clubhouse offers something for everyone. Whether you prefer hitting the gym, indulging in a game of tennis or relaxing by the poolside, there's always something to keep you entertained.
Jogging Track: For those who value their fitness, there is an outdoor jogging track where you can take a refreshing run amidst lush greenery. Additionally, there are beautifully landscaped gardens that provide a serene setting for relaxation or leisurely walks.
Children's Play Area: Lodha Codename also boasts dedicated children's play areas where kids can have fun under safe supervision. With various sports facilities such as basketball courts and cricket pitches available within the premises, children can engage in physical activities while staying close to home.
Safety and Security: In terms of security and convenience, Lodha Codename Central offers 24/7 surveillance systems along with intercom services in each apartment. This ensures peace of mind for residents knowing they are well-protected within this gated community.
Parking Space: There is ample parking space available for both residents and visitors alike. This eliminates any worries about finding parking spots when returning home after a long day.
Retail Spaces: Last but certainly not least important on our list are the retail spaces located within the complex itself. Residents will have easy access to essentials like grocery stores and other conveniences such as salons and medical centres without leaving their neighbourhood.
With these amenities catering to every aspect of modern living – from health and fitness to recreation and convenience – it's clear why this Lodha Dombivli East project stands out among its competitors. It truly offers a lifestyle that is second to none, making it the perfect home for those who value luxury, comfort and security.
Find out whether Lodha Splendora is the answer to your dream home quest in Ghodbunder Road, Thane by reading the blog below:

IS LODHA SPLENDORA THE ANSWER TO YOUR DREAM HOME QUEST IN GHODBUNDER ROAD, THANE?
Interior Elements that Define Lodha Codename Central
Lodha Codename Central is not just any residential project; it is a masterpiece that redefines luxury and elegance. The interior elements of this project are carefully curated to create an ambience that exudes sophistication and charm.
Once you enter these spacious apartments, you will be greeted by the finest materials and finishes. From the exquisite marble flooring to the designer wallpapers, every detail has been meticulously chosen to enhance the aesthetic appeal of each home.
The living spaces in these flats in Dombivli East, Thane, are designed to maximise natural light and ventilation. The open layout seamlessly connects different areas, promoting a sense of flow and unity.
The kitchens at Lodha Codename Central are no less than a chef's dream come true. Crafted with precision, they feature top-of-the-line appliances, sleek countertops, and ample storage space. Whether whipping up a quick meal or hosting a dinner party, these kitchens cater to all your culinary needs.
The bathrooms are another unique feature of this Lodha Dombivli East project. With high-end fixtures and fittings, chic tiles, and luxurious bath fittings, they offer an indulgent bathing experience like no other.
No detail has been overlooked when designing the bedrooms at Lodha Codename. Spacious layouts provide enough room for relaxation, while tasteful decor adds character to each room.
Lodha Codename Central takes pride in its thoughtfully planned interiors that combine aesthetics with functionality seamlessly. It's truly the epitome of modern living, where every corner reflects luxury!
Proximity and Lifestyle Benefits
Living at Lodha Codename Central offers a host of proximity benefits that enhance your lifestyle. The Lodha projects in Dombivli enjoy excellent connectivity to major areas of Thane. With the Diva Junction railway station nearby, commuting becomes effortless.
For those who prefer driving, the project is well-connected to key roads like the Kalyan-Shil Road and Mumbai-Nashik Highway. This ensures easy accessibility to essential destinations such as Thane City Centre, Navi Mumbai, and Pune.
There are plenty of social infrastructure options nearby, including schools like Holy Angels School and hospitals such as AIMS Hospital. Shopping complexes like Xperia Mall cater to all your retail needs, while restaurants offer delectable dining experiences.
The location also provides access to recreational spots like Pandavkada Waterfalls and Kharghar Hills for weekend getaways with family and friends. With everything you need just around the corner, living at Lodha Codename truly elevates your lifestyle experience.
Experience unmatched convenience and luxurious living – choose Lodha Codename Central as your perfect abode!
Read this blog to discover the details of another splendid project- Lodha Amara Thane by the Lodha Group:

LODHA AMARA THANE: THE ULTIMATE RESIDENTIAL PARADISE
Wrap-up
Living at Lodha Codename Central offers residents the perfect blend of spacious and well-designed apartments, along with a host of amenities that enhance their lifestyle. The variety of apartment sizes available caters to the needs of different individuals or families. Whether you're looking for cosy 1BHK flats or more spacious 3BHK flats in Thane, Lodha Codename has something for everyone.
Moreover, the thoughtfully designed interiors add an extra touch of elegance and sophistication to every apartment. With its impeccable design elements and convenient surroundings, this Lodha Dombivli East project truly sets itself apart from other regional projects.
Don't miss out on this opportunity to buy your dream home at Lodha Codename Central! Connect with our experts today!
Frequently Asked Questions
1. How does Lodha Codename Central incorporate sustainability into its design and construction practices?
Sustainability is a priority at Lodha Codename. The project employs eco-friendly construction materials and techniques, as well as energy-efficient systems for lighting and heating. The property also incorporates green spaces and water conservation measures, ensuring a more environmentally responsible and greener living environment.
2. How does Lodha Codename Central cater to various budget ranges and investment goals for potential buyers?
Lodha Codename Central offers a range of apartment sizes and configurations to cater to diverse budgets and preferences. Whether you're looking for a cosy 1BHK flat in Thane or a spacious luxury penthouse, options are available. The property's reputation for quality construction and upscale amenities also makes it an attractive investment opportunity with the potential for appreciation.
3. What are the financing and payment options available for potential buyers and investors interested in Lodha Codename Central?
Lodha Codename offers flexible financing options and payment plans to accommodate different financial situations. This includes down payment options, instalment plans, and tie-ups with financial institutions for home loans. These options make investing in the property more accessible and convenient.