In the heart of Balkum Pada, Majiwada, Thane, where the pulse of urban life meets the tranquillity of nature, a remarkable under construction tower is steadily ascending to redefine the essence of modern living. Runwal Zenith is poised to stand as a testament to architectural excellence and thoughtful design.
With every brick meticulously placed and every detail carefully considered, this project is a living embodiment of Runwal Developers' commitment to creating spaces that harmonize luxury with comfort. As it takes shape, the Runwal Balkum Thane project is set to become a residential marvel and a symbol of elevated living in the bustling cityscape.
Let us help you find your perfect property! Click below to schedule a consultation.
Contact Builder For Latest Offers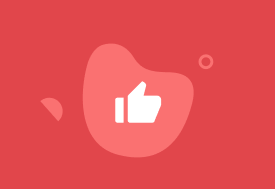 Thank You
Our Builder Representative Will Contact You Shortly
Back to Home
Unveiling Runwal Zenith: A Symphony of Modern Living
In the urban tapestry of Balkum Pada, Majiwada, Thane, emerges a true masterpiece that transcends the ordinary and redefines the art of living. Like a conductor orchestrating contemporary living, Runwal Zenith Thane West presents a lifestyle that harmoniously weaves convenience and opulence into a fabric of sheer luxury.
At the heart of Runwal Zenith lies a single tower, an architectural marvel that is both a testament to human ingenuity and an embodiment of refined living. With an impressive capacity to accommodate 300 flats, this tower isn't just a structure; it's a realm of possibilities where the boundaries between community living and personal sanctuaries blur seamlessly. The meticulously designed flats are not merely living spaces but a canvas upon which the residents' dreams and aspirations can be painted.
This tower itself is the epitome of architectural finesse. Each contour, each line, and each facet of its design has been meticulously crafted to exude a sense of grandeur and innovation. As the tower rises, it symbolizes more than bricks and mortar—a promise of excellence that Runwal Developers has consistently delivered throughout its journey.
The Runwal Zenith Tower's design echoes a narrative of modernity and elegance. Its bold presence on the skyline invites one to experience life on an elevated plane. Each floor offers a panoramic view of the city's bustling rhythm while providing a retreat into the serene cocoon of one's private space.
Fusing panoramic windows, meticulously planned layouts, and premium materials creates an ambience that celebrates aesthetics and functionality, ensuring that every resident's experience is extraordinary. Experience a lifestyle that encapsulates tranquillity and connectivity as you indulge in the comfort and elegance our luxury flats in Thane offer.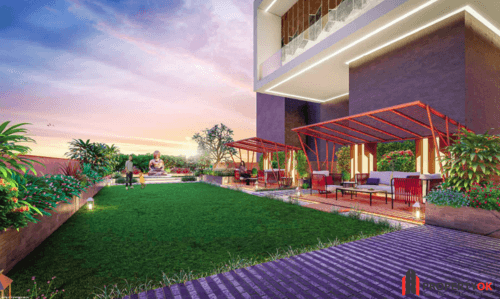 Spacious Abodes: Runwal Zenith Thane West
In modern living, space isn't just a luxury; it's a canvas upon which the hues of life are painted. At Runwal Zenith, this philosophy finds its embodiment in the form of spacious 3 BHK flats that redefine the boundaries of comfort and functionality. Meticulously designed with the contemporary family in mind, these flats offer a dwelling and an expanse of possibilities.
Spanning between 967.00 – 1654.00 sq. ft., these apartments are a testament to the belief that a home should be a sanctuary where individuals can thrive and families flourish. Each square foot is a carefully allocated realm intelligently designed to serve a purpose—relaxation, work, or recreation. The generous dimensions of these flats provide residents with the freedom to explore the dynamics of life without feeling constrained.
What truly sets Runwal Zenith's 3 BHK flats apart is the thoughtful layout that harmonizes aesthetics with practicality. Every corner, every nook, and every room has been meticulously arranged to maximize usability and ensure a seamless flow between spaces. The result is an open and welcoming environment where each family member can find their niche. Whether it's the expansive living room inviting gatherings, the cosy corners encouraging introspection, or the well-appointed bedrooms that promise restful nights, every facet of these flats has been conceived holistically.
The spaciousness of these flats isn't merely a physical attribute; it's a state of mind. The feeling of liberation comes from not compromising one's lifestyle and having room to grow and evolve. It's an acknowledgement that in the tapestry of life, space is the thread that weaves together every resident's moments, experiences, and aspirations. Runwal Zenith's 3 BHK flats are a haven of expansive living.
Explore the details of the project Runwal Elegante by reading the blog below:

DISCOVER LUXURY LIVING AT RUNWAL ELEGANTE: WHERE ELEGANCE MEETS COMFORT
Price Points: Where Luxury Meets Affordability
In the realm of real estate, the allure of luxury often comes with a price tag that seems beyond reach. Yet, at Runwal Zenith, luxury is not confined to a select few; it's a spectrum of possibilities that embraces diversity. The 3 BHK flats within this prestigious project have been meticulously priced between INR 1.65 – 2.33 Cr, a range that bridges the gap between luxury and affordability, making the dream of upscale living a tangible reality for many aspiring homeowners.
At Runwal Zenith, luxury isn't merely a status symbol; it's an experience woven into everyday life's fabric. The pricing of these residential projects in Thane strategically reflects the developers' commitment to inclusivity, acknowledging that luxury is a sentiment that should be accessible to those with various budget considerations. By offering a range that extends from the lower end to the higher end, this Runwal Balkum Thane project acknowledges that the essence of luxury is not confined to a particular price point—it's a feeling that transcends financial boundaries.
This diverse pricing approach ensures that financial constraints don't limit the aspiration for a comfortable and lavish lifestyle. Whether it's the young professionals taking their first steps into homeownership, the established families seeking a harmonious abode, or the seasoned investors looking to diversify their portfolio, Runwal Zenith's 3 BHK flats beckon them all.
Each individual can find a home that resonates with their aspirations and financial capabilities, making luxury living not just a distant dream but a tangible reality within reach. With a strategic location that balances urban connectivity and natural tranquillity, our residential projects in Thane offer a lifestyle as vibrant as it is serene.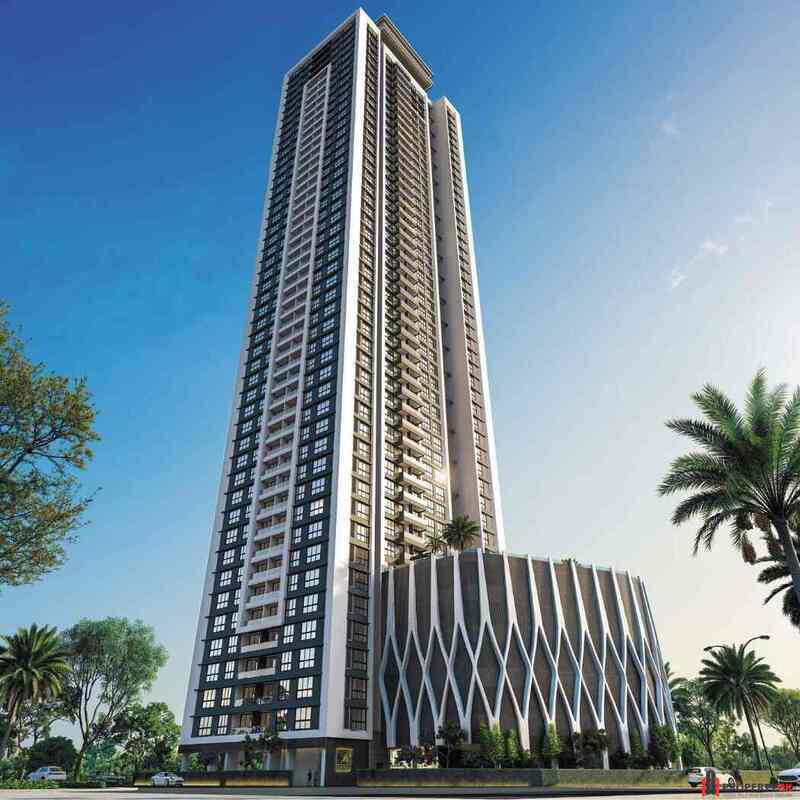 Dive into the details of the exclusive residential project Runwal Codename Rare by reading this blog:

UNVEILING RUNWAL CODENAME RARE: A GLIMPSE INTO MUMBAI'S MOST EXCLUSIVE RESIDENTIAL PROJECT
Modern Living Redefined: A Haven of Contemporary Comfort
In the heart of Runwal Zenith, a transformational journey unfolds, transcending the mundane and redefining the very essence of modern living. Beyond the physical confines of walls and ceilings, this project breathes life into the concept of a holistic lifestyle. Let's delve into how Runwal Projects in Thane encapsulates the spirit of modern living through its meticulously designed interiors and amenities that cater to every facet of life.
1. Interior Elegance: Step into the world of Runwal Zenith, where interior design is a symphony of aesthetics and functionality. Every space is a canvas that marries comfort with contemporary style. Be it the living areas, bedrooms, or kitchens, each corner is a testament to meticulous planning and attention to detail.
2. Bedroom Bliss: Bedrooms within Runwal Zenith Thane West are not just spaces to rest but personal sanctuaries that offer solace and serenity. Thoughtfully designed to ensure optimal space utilization, these bedrooms exude an air of tranquillity that invites relaxation. Large windows usher in natural light, creating a soothing and refreshing ambience.
3. Living Room Extravaganza: The living room is more than just a space to entertain—it's a stage where cherished memories unfold. At Runwal Zenith, the living room is a welcoming expanse that effortlessly merges elegance with comfort. Whether hosting guests or unwinding after a long day, this space reflects the project's commitment to modern living.
4. Culinary Haven: The kitchen isn't just a practical space; it's a place where culinary creativity takes shape. The kitchens at Runwal Projects in Thane are designed to cater to aspiring chefs and busy families' needs. With modern fittings, ample storage, and a layout that enhances efficiency, these kitchens are a testament to the fusion of aesthetics and functionality.
5. Balconies: The balconies at Runwal Zenith Thane West are more than just extensions of living spaces; they are gateways to the outdoors. With expansive views that offer a respite from the urban hustle, these balconies invite residents to savour moments of tranquillity, whether a morning coffee or an evening chat.
Dive into the details of the stunning project Runwal Pearl by reading this blog:

UNVEILING THE PERFECTION OF RUNWAL PEARL: YOUR ULTIMATE DREAM HOME DESTINATION
Location Advantage: Where Connectivity Meets Tranquillity
Runwal Zenith enjoys a prime address and a strategic vantage point that effortlessly blends the vibrancy of urban connectivity with the serenity of nature's embrace. Let's explore how Runwal Zenith's location paints a canvas of convenience offering residents the best of both worlds.
Runwal Zenith revels in a location that isn't just a pin on the map—it's a gateway to an enriched lifestyle. The juxtaposition of bustling city life and the serenity of nature sets the tone for an ambience unlike any other. The gentle rustle of leaves and the distant hum of the city blend in harmony, creating a truly unique atmosphere. After a long day in the urban jungle, the retreat welcomes residents with open arms.
One of the critical highlights of Runwal Zenith's location is its accessibility. The project offers seamless connectivity to major transportation arteries and vital commercial hubs, ensuring residents remain connected to the city's pulse effortlessly. The convenience of urban amenities, from shopping centers to entertainment venues, is at arm's reach. The allure of urban living need not come at the cost of tranquillity—Runwal Zenith provides both, ensuring that residents can experience the vibrancy of city life without compromising on the solace of a peaceful setting.
The location advantage extends beyond mere physical proximity. Runwal Zenith's locale is thoughtfully selected to offer residents a lifestyle that's not just about convenience but quality. The soothing rhythm of the surroundings becomes a backdrop to everyday life, encouraging a sense of balance and mindfulness. As the sun sets over the cityscape and paints the sky with hues of orange and pink, residents of Runwal Zenith can revel in the beauty of nature's embrace while knowing that the pulse of the city is just a heartbeat away.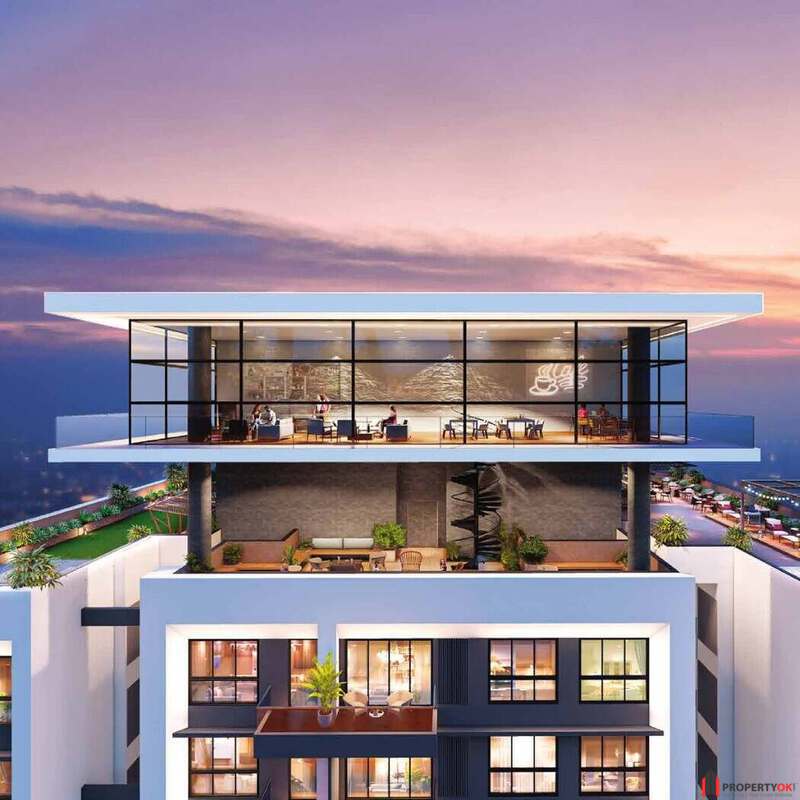 The Promise of the Future: A Vision Unveiling
Runwal Zenith isn't just a construction site; it's a canvas upon which a future of brilliance is being painted. As an under construction project in Thane, it embodies the very essence of hope and anticipation—a promise that transcends the present and extends into the horizon of possibilities.
At the heart of Runwal Zenith's construction lies a dedication to perfection that goes beyond mere aesthetics. The selection of premium materials is a testament to the developers' uncompromising stance on quality. Every brick, beam, and corner reflects their aspiration to craft a masterpiece that stands tall not only in the present but also for generations to come. It's not just about erecting walls; it's about building an enduring legacy that resonates with the essence of timelessness.
Runwal Zenith's promise extends beyond the physical infrastructure—it's about nurturing a thriving community. Implementing sustainable practices speaks volumes about the developers' foresight and commitment to environmental consciousness. It's a pledge to create a comfortable, luxurious space aligned with the planet's needs. The vision of Runwal Zenith doesn't stop at its completion; it envisions a future where residents bask in the glory of a sustainable, thriving community that's as environmentally conscious as it is aesthetically pleasing.
Explore the complete guide on things to know about Runwal Regency by reading this blog:

THINGS TO KNOW ABOUT RUNWAL REGENCY: A COMPLETE GUIDE
Conclusion
Runwal Zenith emerges as a beacon of luxury, offering an unparalleled living experience that resonates with the desires of modern families. Its spacious 3 BHK flats, range of amenities, and strategic location capture the essence of living life to the fullest. As Runwal Zenith continues to take shape, it invites us all to reimagine our notions of contemporary living.
To explore more opportunities like Runwal Zenith Thane West and stay informed about the latest developments in the real estate market, we encourage you to check out other insightful articles and services offered by Property OK. Whether you're a homebuyer, investor, or industry professional, we're here to provide the knowledge and resources you need to make the most informed decisions in the world of real estate.
Your dream residence, your smart investment, and your real estate success story await. Let's take the next step together with Property OK!
Thank you for joining us on this journey!
Frequently Asked Questions
1. Is Runwal Zenith designed with sustainability in mind?
Yes, the project emphasizes sustainable practices, reflecting Runwal Developers' commitment to environmental consciousness and creating a space that aligns with modern eco-friendly ideals.
2. How accessible is Runwal Zenith Thane West from major transportation arteries and commercial hubs?
The project offers easy access to major transportation routes and key commercial areas, ensuring residents enjoy the convenience of urban living without compromising peaceful surroundings.
3. How can I contact the sales team of Runwal Zenith?
You can contact the sales team by visiting the official website of Runwal Developers, where contact information and details about Runwal Zenith Thane West are likely provided.