Are you searching for a smart real estate investment that promises luxury and profitability? Look no further! We are thrilled to present the ultimate gem in the world of realty – Runwal Conch. Imagine owning a piece of unparalleled elegance, nestled amidst nature's bounty, while reaping enormous financial benefits.
In this blog post, we will dive deep into the advantages of investing in Runwal Conch, an opportunity that ticks all the boxes for astute investors and homeowners alike. Prepare to embark on a thrilling journey where sophistication meets lucrative returns – welcome to your dream investment destination!
Invest in your future! Trust our experienced team of real estate professionals to help you make smart investments and grow your wealth.
Contact Builder For Latest Offers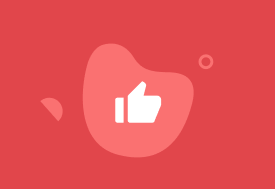 Thank You
Our Builder Representative Will Contact You Shortly
Back to Home
Overview of Runwal Conch Manpada
Situated in Manpada, Thane, Runwal Conch is a residential project that offers luxurious and comfortable homes. The project was developed by Runwal Group, a reputed name in the real estate industry. The group has been developing properties for over three decades and has always strived to deliver the best quality homes to its customers.
With its strategic location and luxurious amenities, Runwal Conch Manpada is an ideal choice for investing in Thane's real estate market. Read on to learn more about the advantages of investing in this project: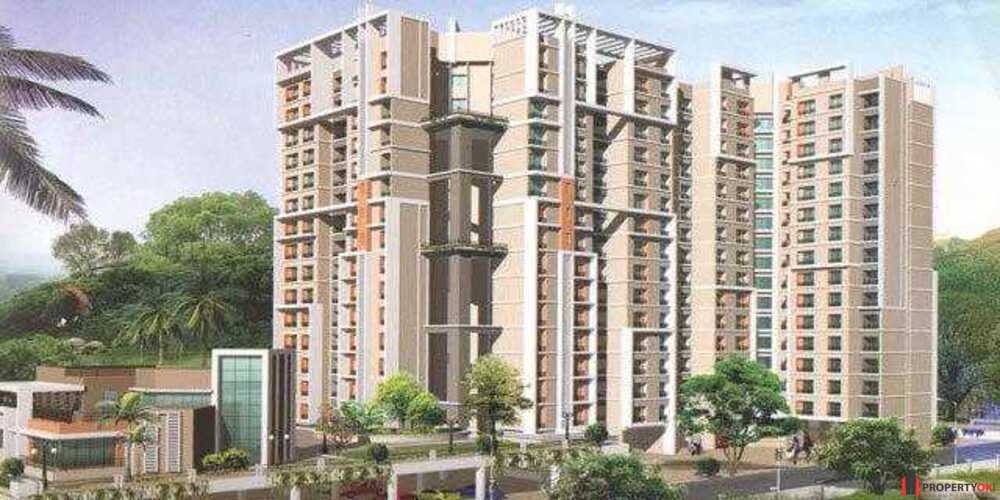 This Runwal Manpada project offers 2 BHK and 3 BHK flats in Thane West that are spacious and well-ventilated. The homes are designed keeping in mind the needs of modern families. They are equipped with all the latest amenities and facilities that make everyday living convenient and comfortable.
Some key amenities offered at Runwal Conch include a swimming pool, gymnasium, kids' play area, landscaped gardens, indoor games room, jogging track, etc. The project also has round-the-clock security, ample car parking space, and a power backup facility.
With its premium location, luxurious amenities, and sophisticated lifestyle, Runwal Conch Thane West is the perfect destination for those planning to buy flat in Thane.
Advantages of Investing in Real Estate at Runwal Conch
There are many advantages of investing in real estate from Runwal Conch Manpada. For one, they are a well-established and reputable company with a long track record of success. They have a strong presence in the Thane real estate market, and their projects are known for their quality and value. Additionally, Runwal Conch offers a wide range of property options so investors can find the perfect fit for their needs and budget. And finally, the company provides excellent customer service and support, ensuring investors have a positive experience every step of the way.
Investing in real estate at Runwal Conch Thane West allows investors to benefit from solid returns, lower costs of living, and a chance to live in some of Thane's most exclusive areas. It also offers a unique opportunity for investors to diversify their portfolios and create a long-term investment that can give them financial security for the future.
Discover the details of the project Runwal Zenith by reading the blog below:

EXPLORING RUNWAL ZENITH: THE EPITOME OF LUXURIOUS LIVING IN THANE
How to Invest in this Runwal Manpada Project
If you're looking for a smart real estate investment, you can't go wrong with Runwal Conch Manpada. These luxurious flats in Thane West are perfect for those who want to live in a prime location. Here are some tips on how to invest in Runwal Conch Manpada:
1. Determine your budget
Before you start looking at properties, knowing how much you can afford to spend is important. This will help you narrow your options and focus on the right property type for your needs.
2. Work with an experienced real estate agent
With so many options on the market, it's helpful to have an experienced real estate agent who can guide you through the process and help you find the best possible deal.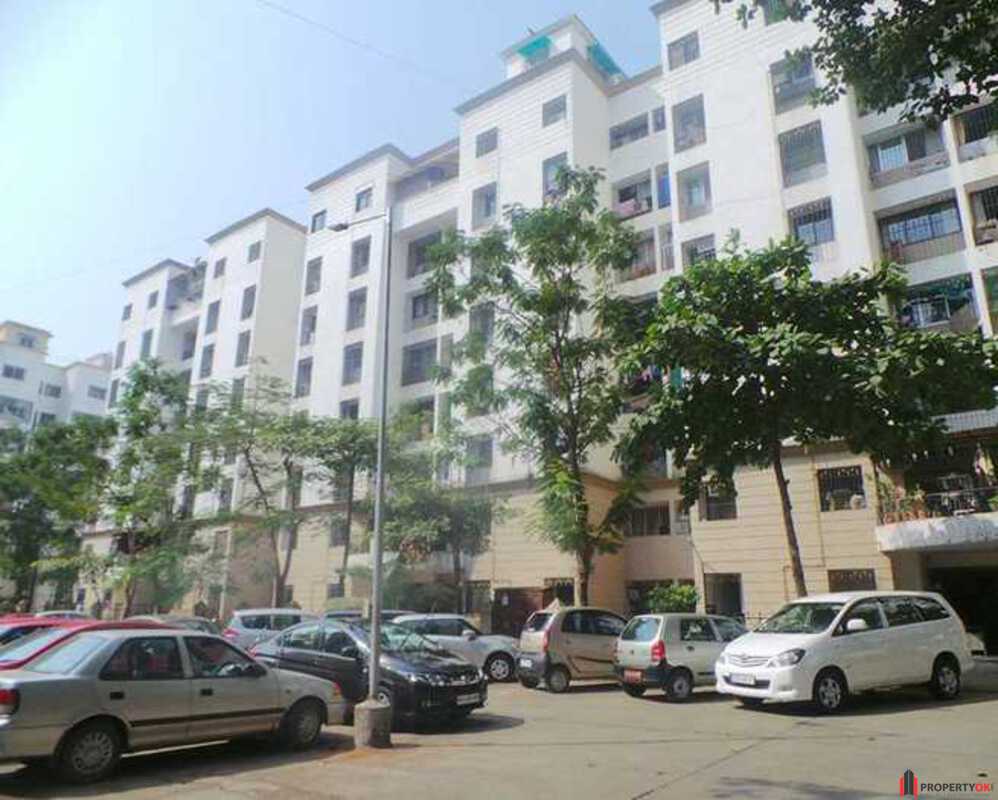 3. Consider your long-term goals
When you're investing in property, it's essential to think about your future plans. Are you looking for a place to live, or are you hoping to generate rental income? Make sure that the property you select aligns with your goals.
4. Get expert advice
If you're not sure where to start, it's always a good idea to seek out expert advice from someone who knows the ins and outs of the real estate market in Thane. They can help you understand the different types of properties available and suggest the best option for your needs.
5. Understand the financing options
Investing in Runwal Conch Thane West will require some upfront capital. Look into mortgages and other financing options to help you cover the cost of the property.
Following these steps can help you make a smart, informed decision about investing in flats in Thane West. With the right approach, you can get a great property with excellent potential for future growth.
Read this blog to learn about the things you should know about the project Runwal Regency:

THINGS TO KNOW ABOUT RUNWAL REGENCY: A COMPLETE GUIDE
Potential Benefits of Investing in Runwal Conch
When it comes to real estate investment, there are myriad choices that an investor can make. However, not all investment options are created equal. Some real estate choices are simply smarter than others – and investing in Runwal Conch Manpada is one of the smartest decisions you can make. Here's why:
1) Proven Track Record: Runwal Conch was developed by the Runwal Group, one of India's most successful real estate development companies for over three decades. The company has developed and delivered some of the most iconic projects in Thane, which is a testament to its expertise and delivery capabilities.
2) Strong Fundamentals: The Runwal Group has strong financials, a healthy balance sheet and robust cash flows. This ensures that the company can weather any economic downturn and continue to deliver quality projects to its investors.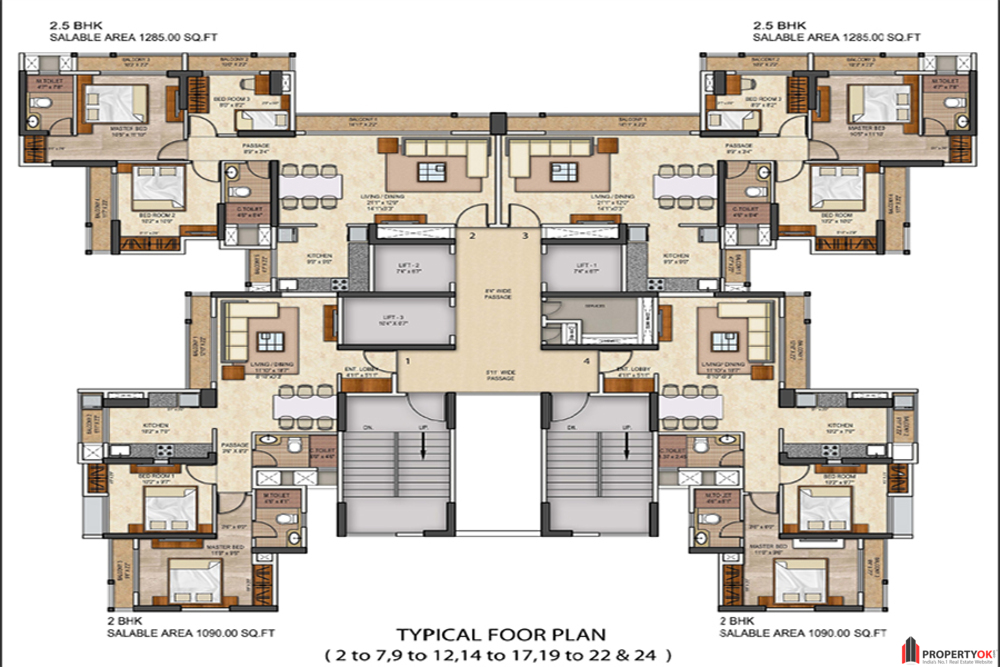 Runwal Conch Floor Plan
3) Experienced Management Team: The management team at Runwal Conch Thane West is highly experienced and knows the Thane real estate market inside out. This gives them a significant advantage over other developers who may not be as familiar with the city's nuances.
4) Quality Development Standards: The developers of these ready to move flats in Thane have always strived to deliver world-class projects that meet the highest quality standards. This commitment to excellence is evident in its developments, from residential towers to commercial complexes.
5) Attractive Pricing: One of the main reasons why investors should choose Runwal Conch Manpada is because of its attractively priced properties. The company's pricing strategy offers excellent value for money, making it one of the most cost-effective real estate development companies in India.
In summary, investing in Runwal Conch Thane West is a smart choice for any real estate investor looking to capitalise on Mumbai's real estate potential. With its proven track record, strong fundamentals, experienced management team, and attractive pricing structure – Runwal Conch is an excellent option for anyone looking to build wealth through real estate investment.
Tips for Making Smart Investment Decisions
If you want to invest in real estate, keep a few things in mind. First, take into consideration the location of the property. A good location is always a priority in real estate investing. Not only does it ensure that your property will be valuable now and in the future, but it also makes it easier to find tenants or buyers.
Another essential factor to consider is the property type you're interested in. There are many different types of properties, from apartments and duplexes to single-family homes and office buildings. Choose the property that best suits your investment needs and goals.
Another tip for making smart investment decisions is to do your research. Before investing in any property, make sure you understand all the ins and outs of the deal. There's a lot more to real estate investing than just finding a perfect property; you also need to have a solid plan for how you will finance the purchase, manage the property, and turn a profit. Doing your research upfront can help you avoid any mistakes down the road.
Don't forget to consult with a professional. A qualified real estate agent or attorney can offer invaluable guidance when making investment decisions. They can help you navigate the complicated world of real estate investing and make sure you're doing everything legally and ethically. When investing in real estate, there's no substitute for experience and expertise.
Finally, be patient when investing. Real estate investments can take months or even years to profit, so it's important to remember that Rome wasn't built in a day. Don't rush into decisions; instead, take your time and do your best to make smart, informed decisions. With enough effort and research, you can be confident that you're making an investment that will pay off over the long term.
Dive into the details of the elegant project Runwal Elegante by reading this blog:

DISCOVER LUXURY LIVING AT RUNWAL ELEGANTE: WHERE ELEGANCE MEETS COMFORT
Wrap-up
All things considered, Runwal Conch Manpada has proven to be an excellent real estate choice for savvy buyers and investors alike. It offers buyers the best of both worlds – a secure investment in the prime location with all of its modern amenities while still offering plenty of opportunities for capital gains over time.
With properties situated close to nature as well as the city centre, there is something here that appeals to everyone. So, if you are looking for a wise real estate decision that will pay dividends both now and later on, Runwal Conch should definitely be at the top of your list!
Furthermore, this Runwal Manpada project has become increasingly popular, indicating an excellent potential for capital gains in the future. The infrastructure and safety measures being implemented at Runwal Conch are also unmatched, giving buyers a secure and prosperous way to invest in real estate. With attractive payment plans offered by the builder, coupled with the existing tax benefits associated with a property purchase, Runwal Conch Thane West is sure to attract even more buyers in the coming years.
So, if you're looking to make a smart choice when investing in real estate – look no further than Runwal Conch! Connect with us today for more details!
Frequently Asked Questions
1. Are there security features in Runwal Conch Manpada?
Yes, Runwal Conch Manpada has some great security features that make it an innovative real estate choice. These include 24-hour security patrolling the premises, CCTV cameras installed throughout the complex, and access control systems at all entry points. This makes investing in Runwal Conch an attractive option for those seeking safe and secure real estate options.
2. How can professionals benefit from investing in properties at Runwal Conch?
Professionals stand to benefit in many ways by investing in properties at Runwal Conch Thane West. As a hub of commercial activity, professionals can expect easy access to essential services and quality amenities like shopping, dining, entertainment, and healthcare. Furthermore, these flats in Thane West offer significant employment opportunities for highly trained professionals due to the large business establishments in the area.
Investing in properties at Runwal Conch also makes financial sense, as such investments have traditionally delivered higher ROIs than other real estate investments. Finally, with its smart urban design and eco-friendly features, Runwal Conch is an attractive destination for young professionals looking for modern living spaces close to their places of work.
3. Why should real estate investors consider investing in Runwal Conch Thane West?
Runwal Conch Thane West offers tremendous advantages to real estate investors. Firstly, they provide luxury apartments with stunning views and modern amenities. Secondly, the prime location in the heart of the city makes it easy to access and enjoy all that Thane has to offer. Thirdly, they have an experienced team of engineers and architects who have ensured that every detail is designed for a beautiful experience. Finally, since Runwal Conch takes advantage of India's rapidly growing economy, investors can benefit from short-term capital gains and long-term security. These benefits make Runwal Conch an attractive proposition for real estate investors.