In the ever-evolving world of real estate, Runwal Regency stands as a beacon of luxury, sophistication, and urban serenity. If you're in pursuit of a residence that transcends the ordinary and aspires to redefine your lifestyle, you've arrived at the right place. Runwal Regency is more than just a housing complex; it's a masterpiece designed to elevate your everyday experience.
In this complete guide, we'll delve into the myriad facets that make Runwal Regency Thane an unmatched residential gem. From the architectural marvels that greet you at every turn to the seamless blend of convenience and elegance, this journey promises to unveil the essence of refined living. Whether you're a prospective homeowner or simply curious about the pinnacle of urban living, let's embark on this exploration together!
Let us help you find your perfect property! Click below to schedule a consultation.
Contact Builder For Latest Offers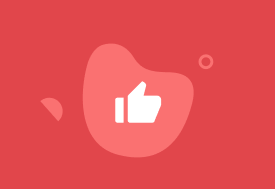 Thank You
Our Builder Representative Will Contact You Shortly
Back to Home
Runwal Regency: Your Gateway to Majiwada, Thane
Situated at the crossroads of convenience and comfort, Runwal Regency in Majiwada, Thane, emerges as a beacon of luxurious living in the heart of Mumbai's metropolitan area. This residential project, crafted by the esteemed Runwal Group, offers more than just a place to call home—it's an experience that transcends the ordinary.
As you step into Majiwada, you are greeted by a seamless fusion of modern infrastructure and rich cultural heritage. The streets are lined with quaint cafes, inviting you to indulge in aromatic blends while soaking in the local flavours.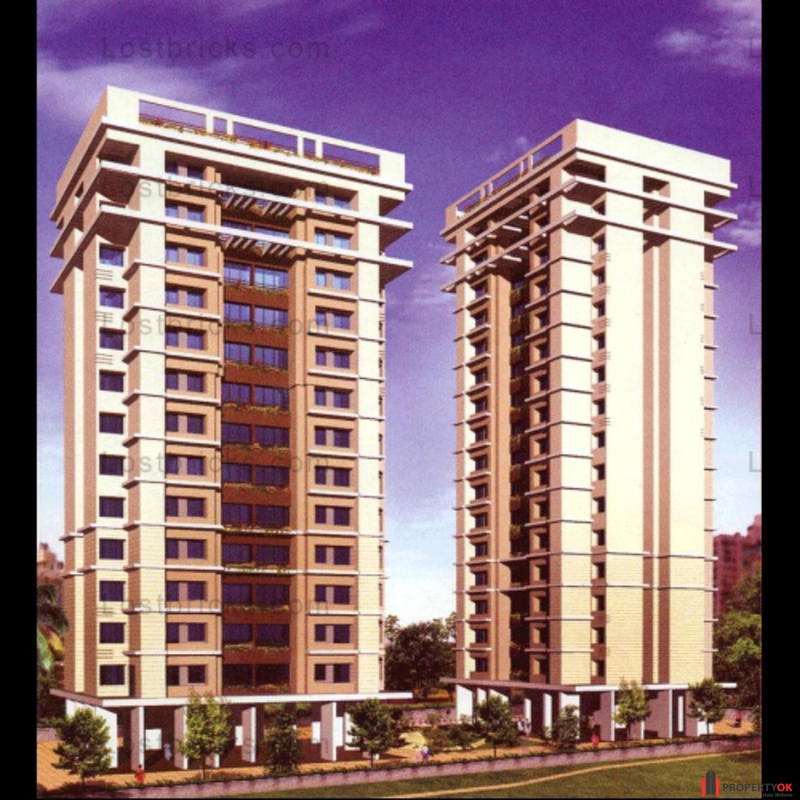 One cannot miss the iconic landmarks that adorn this charming neighbourhood. Whether it's the majestic Upvan Lake or the sprawling Sanjay Gandhi National Park just a stone's throw away, nature lovers will be enthralled by its captivating beauty.
For those seeking retail therapy or gourmet delights, look no further than Viviana Mall – an epicentre of luxury brands and delectable cuisine. And if you fancy exploring further afield, easily accessible highways ensure that big cities like Mumbai are within arm's reach.
With exceptional connectivity and well-developed social infrastructure, Majiwada promises a high-quality lifestyle for its residents. Top-notch educational institutions cater to aspiring minds, while world-class hospitals provide cutting-edge medical facilities.
Read this blog for insights and information on the trend of millennials investing in real estate:

THE TREND OF MILLENNIALS INVESTING IN REAL ESTATE: HOW THE YOUNGER GENERATION IS INVESTING
Spacious 2 BHK Flats in Runwal Regency Thane: A Closer Look
A home should be a sanctuary, a space that reflects your aspirations and provides comfort beyond measure. The Runwal Regency floor plan boasts 2 BHK flats in Thane West designed to offer you just that. These spacious abodes, spanning an impressive 770.00 sq. ft., provide the canvas upon which your dream home can take shape. Whether you're a family looking for room to grow or an individual seeking ample living space, Runwal Regency's 2 BHK flats are tailored to meet your needs.
As you step into these ready to move flats in Thane, you'll immediately notice the open floor plan that seamlessly connects the living area, dining space, and kitchen. This layout not only creates an inviting atmosphere but also allows for easy navigation between rooms. Whether hosting dinner parties or enjoying a quiet night with loved ones, you'll never feel cramped or confined.
Thoughtful attention has been given to every detail to maximise usable space without sacrificing style or functionality. From well-designed bedrooms with built-in closets to clever storage solutions throughout the apartment – everything has been meticulously planned so that every square foot can be utilised efficiently.
The kitchen embodies contemporary elegance and functionality, allowing culinary enthusiasts to create masterpieces while enjoying a seamless cooking experience. And let's not forget about the balconies – little pockets of serenity where morning coffees become magical moments as they overlook breathtaking views of lush green surroundings.
But it's not just about indoor living; Runwal Regency boasts stunning views of lush green landscapes from oversized windows and private balconies. Imagine waking up each morning to natural sunlight streaming into your bedroom as you take a moment to soak in the beauty of nature right outside your door.
Invest Wisely: Pricing and Financing
Investing in a residential project is not just a financial decision; it's an investment in your future. Runwal Regency's 2 BHK in Thane West are currently priced at INR 1.0 Cr. This pricing not only reflects the prime location and exceptional amenities but also offers prospective buyers a promising investment opportunity in a burgeoning suburb.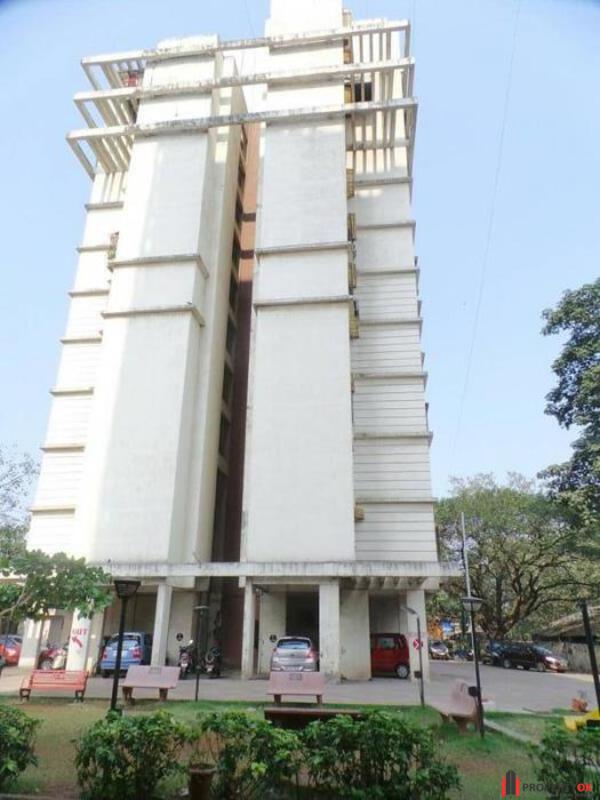 The Runwal Group understands the importance of facilitating this investment. They provide various financing options and guidance to make your homeownership dreams a reality. Whether you're a first-time home buyer or an experienced investor, Runwal Regency's pricing and financing options are designed to accommodate your unique needs.
Amenities That Define Luxury
Runwal Regency is synonymous with opulence. The project's list of amenities reads like a checklist for an exceptional living experience. From the moment you step into this gated community, you'll be greeted by amenities that cater to every aspect of your life.
Imagine a life with power backup, where sudden outages will never inconvenience you. Picture yourself hosting gatherings in the well-appointed community hall, perfect for celebrations and social events. And for those health enthusiasts, the aerobics room provides a dedicated space for your fitness regimen.
Safety is paramount at Runwal Regency Majiwada. The project is equipped with the latest fire-fighting equipment, ensuring the safety of residents at all times. The intercom system adds an extra layer of security, allowing seamless communication within the community.
Vastu compliance is an essential aspect of the project, catering to those who value the ancient science of architecture. For your guests, ample visitor parking is available, ensuring that parking hassles never mar your social gatherings. With banks and ATMs on the premises, daily errands become a breeze.
So, if you are planning to buy flat in Thane, Runwal Regency should be on top of your list!
Explore the details of the project Runwal Elegante by reading the blog below:

DISCOVER LUXURY LIVING AT RUNWAL ELEGANTE: WHERE ELEGANCE MEETS COMFORT
Safety and Security: Your Peace of Mind
Safety is not just a feature; it's a promise at Runwal Regency. The project's commitment to security is reflected in its comprehensive safety measures. When you enter the gated community, you can rest assured that your well-being is a top priority.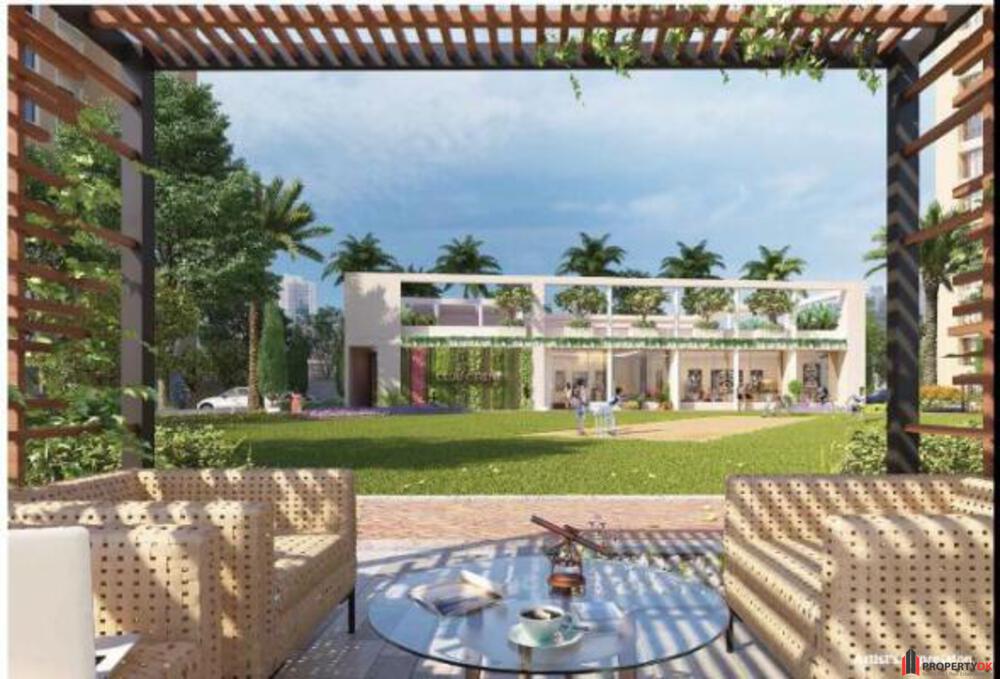 The closed car parking ensures your vehicles are sheltered from the elements, safeguarding your investment. A security intercom system allows for seamless communication within the community, adding an extra layer of convenience and safety.
With firefighting equipment, Runwal Regency Thane is prepared for any eventuality. Your peace of mind is further enhanced by the project's Vastu compliance, a nod to the age-old science of architecture that brings harmony and positive energy into your living spaces.
Exploring the Neighborhood
Majiwada, Thane, is more than just a location; it's a vibrant ecosystem waiting to be explored. This suburb has witnessed a surge in residential complexes, transforming it into a sought-after destination for homeowners.
Located along the Mumbai-Agra National Highway, Majiwada offers excellent connectivity to traditional road and rail transportation. This strategic location ensures you're never far from essential services, schools, and recreational areas.
As you step outside the gates of Runwal Regency, an abundance of wonders awaits to be discovered in Majiwada, Thane. This vibrant neighbourhood beckons curious souls to uncover its hidden gems and experience a blend of nature's charm and urban conveniences.
Stroll through the leafy streets of Majiwada, where tree-lined avenues invite residents on rejuvenating walks or jogs amidst fresh air. The neighbourhood boasts sprawling parks drenched in sunlight, providing an idyllic space for picnics with loved ones or simply unwinding with a good book.
Majiwada also thrives as a hub of cultural diversity – explore bustling markets teeming with aromatic spices, vibrant textiles, and tantalizing street food that will transport your taste buds to different corners of India. You can embrace the opportunity to immerse yourself in the colourful tapestry that is Indian culture right at your doorstep.
For those craving adventure beyond local delights, Majiwada offers easy access to nearby natural wonders like Yeoor Hills. Trekking enthusiasts can escape into breathtaking landscapes adorned with lush greenery and cascading waterfalls—an ideal weekend getaway from the hustle and bustle.
Truly a microcosm within itself, exploring the charming neighbourhood surrounding Runwal Regency Thane promises countless surprises waiting around every corner.
Dive into the details of the exclusive residential project Runwal Codename Rare by reading this blog:

UNVEILING RUNWAL CODENAME RARE: A GLIMPSE INTO MUMBAI'S MOST EXCLUSIVE RESIDENTIAL PROJECT
Runwal Group: A Legacy of Excellence
Behind the grandeur of Runwal Regency Majiwada stands the renowned Runwal Group. With more than 40 years of experience in the real estate business, Runwal Realty is a name synonymous with excellence in the Mumbai region. Established in 1978, the group has an impressive portfolio of 57 projects, with over 10 successfully completed.
Some of their notable projects include Runwal Plaza, Runwal Centre Plaza 2, Sangeeta Terrace, and Runwal Heritage, among others. Runwal Realty has garnered numerous accolades over the years, further solidifying its reputation as a trusted and innovative developer in the real estate industry.
Their awards include 'Developer of the Year Residential – 2021,' 'Best Upcoming Project of the Year,' 'Integrated Township of the Year – 2020,' 'Most Admired Upcoming Project of the Year – 2019,' and 'Iconic Township of the Year,' to name a few. The Runwal Group's presence extends to various Mumbai suburbs, including Thane, Mulund, Ghatkopar, Kanjurmarg, and Govandi.
Wrap-up
In conclusion, Runwal Regency Majiwada isn't just a residential project; it's an invitation to a life of luxury, convenience, and comfort. From its prime location to its spacious 2 BHK flats in Thane West, world-class amenities, and commitment to safety and security, Runwal Regency is a symbol of excellence.
With the Runwal Group's legacy of more than 40 years in the real estate industry, you can trust the quality and innovation that Runwal Regency Thane brings. As Majiwada, Thane, continues to flourish, Runwal Regency is a testament to a brighter future for homeowners and investors alike.
To explore more opportunities like Runwal Regency Majiwada and stay informed about the latest developments in the real estate market, we encourage you to check out other insightful articles and services offered by Property OK. Whether you're a homebuyer, investor, or industry professional, we're here to provide the knowledge and resources you need to make the most informed decisions in the world of real estate.
Your dream residence, your smart investment, and your real estate success story await. Let's take the next step together with Property OK!
Thank you for joining us on this journey!
Frequently Asked Questions
1. What is the expected ROI for investing in Runwal Regency Thane?
The expected return on investment (ROI) in Runwal Regency Thane can vary depending on several factors, including the specific property type, location within the complex, and market conditions. Historically, the property market in Majiwada, Thane, has shown steady growth, making it a promising area for investment. It's advisable to consult with a real estate expert or perform a detailed analysis based on current property values and future projections to estimate your potential ROI.
2. What financing options are available for purchasing a property in Runwal Regency Majiwada?
Runwal Regency Majiwada offers various financing options to make homeownership more accessible. These options include tie-ups with leading banks and financial institutions that provide home loans at competitive interest rates. Potential buyers should contact the Runwal Regency Thane sales team for detailed information on financing options, eligibility criteria, and the application process.
3. Are there any ongoing or upcoming development projects in the vicinity of Runwal Regency Thane?
The vicinity of Runwal Regency Thane is witnessing continued growth and development, making it an attractive destination for homeowners and investors. While specific projects may change over time, staying updated on the latest developments is essential by consulting with local authorities or accessing urban planning documents. Such insights can help you gauge the potential impact on property prices and the overall quality of life in the area.