Welcome to the realm of luxury flats in Thane, where opulence and comfort intertwine to create a haven of sophistication. Nestled amidst picturesque landscapes and offering unrivaled elegance, the luxury apartments in Thane redefine the art of fine living. From exquisite designs to top-notch amenities, these residences are meticulously crafted to cater to the discerning few who seek the epitome of grandeur.
Join us on a journey as we unveil the essence of luxury living and showcase five exceptional projects that will transport you into a world of refined indulgence. Get ready to experience the pinnacle of extravagant living in Thane's most coveted luxury flats.
Experience exceptional service! Click below to schedule a consultation:
Contact Builder For Latest Offers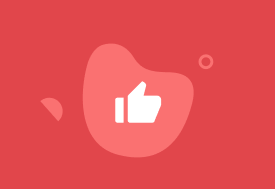 Thank You
Our Builder Representative Will Contact You Shortly
Back to Home
What is a luxury flat?
A luxury flat, as the name suggests, is an upscale residential apartment that offers a blend of comfort, sophistication, and modern amenities. These flats are designed to cater to the refined tastes and aspirations of homebuyers who seek nothing but the best.

One key feature that sets the luxury apartments in Thane apart from regular ones is their prime location. They are often situated in posh neighborhoods with excellent connectivity and easy access to essential facilities like schools, hospitals, shopping malls, and entertainment zones.

The architectural design of these luxurious homes plays a significant role in elevating their appeal. Expert architects focus on creating aesthetically pleasing spaces with ample natural light and ventilation while incorporating innovative features for maximum functionality.

Attention to detail is another hallmark of the flats in Thane. From high-quality fittings and fixtures to top-notch interior finishes – every element speaks volumes about craftsmanship aimed at providing residents with an impeccable living experience.
The benefits of living in a luxury flat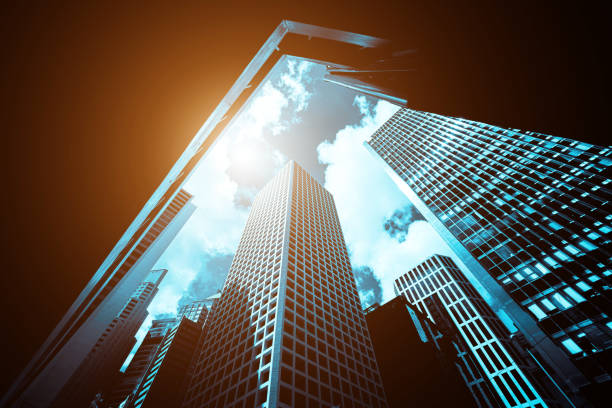 Living in a luxury flat is an experience like no other. Not only do you get to enjoy the high-end amenities and features of your home, but you also get to live in the convenience and comfort that comes with it.

For starters, the luxury flats in Thane are often located in prime areas, which means you can access everything you need within reach. This could be anything from restaurants and shopping centers to parks and entertainment venues.

In addition, living in a luxury flat affords residents the ultimate level of privacy and security. With top-of-the-line security systems, 24-hour surveillance cameras monitoring all entrances and exits, and on-site staff available round-the-clock for emergencies or concerns – peace of mind is guaranteed.

Another benefit of living in a luxury flat is the community aspect that comes with it. You'll likely find like-minded individuals who share similar interests as yourself while enjoying various communal spaces such as swimming pools or fitness centers.

Investing in luxury properties in Thane provides not just an opulent lifestyle but also an unparalleled level of comfort, convenience, privacy, security, and community engagement.
Uncover new perspectives and insights on the posh areas in Mumbai by reading this blog:

EXPERIENCING THE BEST OF MUMBAI: EXPLORING THE POSH AREAS IN MUMBAI
The amenities offered in luxury flats in Thane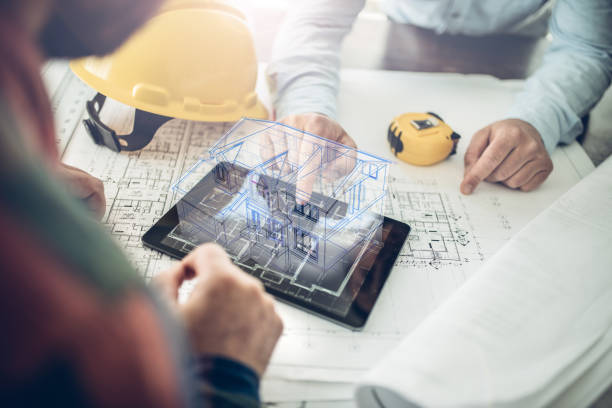 Luxury flats in Thane are equipped with a wide range of amenities that cater to the needs and desires of their residents. From fitness centers to swimming pools, from landscaped gardens to children's play areas, these luxury apartments offer an unparalleled living experience.

One of the most sought-after amenities in luxury flats is a fully-equipped gymnasium. These gyms have state-of-the-art equipment for cardio and strength training, as well as expert trainers who can provide guidance on fitness regimes and nutrition plans.

Another amenity common in luxury apartments is a swimming pool. Swimming is not only a great form of exercise but also helps you relax after long hours at work or during hot summers. Some luxury apartments even have infinity pools offering stunning views over the city skyline.

Many flats for sale in Thane also come with beautifully landscaped gardens where residents can unwind amidst nature and enjoy the fresh air. Children's play areas are another feature popular among families with young kids, providing them with safe spaces to run around without leaving the apartment complex.

Other amenities offered by these luxurious homes include indoor sports facilities such as squash courts, billiards rooms, or table tennis tables; high-end security systems ensuring round-the-clock safety; concierge services that take care of all your daily errands like grocery shopping or laundry pickup/drop-off; and much more!

All-in-all, living in one of these lavish homes means enjoying world-class facilities that add convenience and comfort to everyday life – making it truly worth every penny spent!
5 Luxury flats in Thane
With the increasing demand for luxury properties in Thane, developers are coming up with more and more options to choose from. Here are five of the most sought-after luxury flats in Thane.

1. Sheth Avalon-Phase 1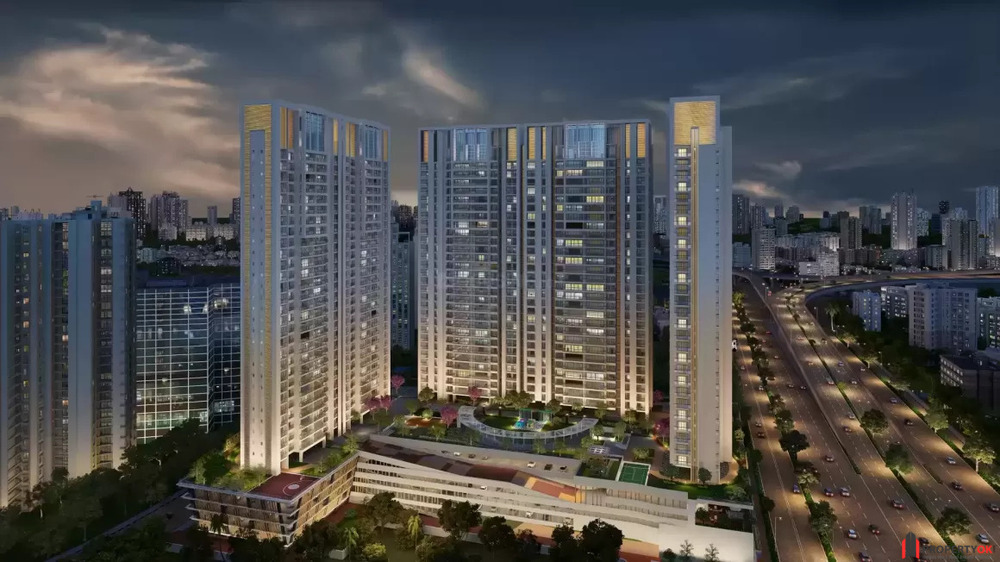 Sheth Avalon – Phase 1 is a luxury residential project that offers spacious and elegant flats with modern amenities. The project is developed by the renowned Sheth Developers Pvt Ltd, which has established itself as one of the leading real estate developers in India.

The luxurious apartments at Sheth Avalon – Phase 1 are designed to meet the highest standards of comfort and style. The flats range from 2 BHK to 4 BHK, offering ample space for families of all sizes. Each flat boasts large windows that provide abundant natural light and stunning views of the surrounding greenery.

Residents can indulge in a wide range of world-class amenities, including a swimming pool, gymnasium, clubhouse, children's play area, indoor games room, and more. There is also a well-maintained garden where residents can relax or take leisurely walks.

Located in Pokhran Road No.2, Thane West, the property offers excellent connectivity to Mumbai via Eastern Express Highway & LBS Marg. This makes it an ideal location for those who want to live close to nature while still having easy access to city life.

Sheth Avalon-Phase 1 offers its residents an unparalleled luxury living experience blended with convenience and serenity, making it one of the top choices for people planning on investing in luxury properties in Thane.
Discover the top 10 residential projects in Thane by reading the blog below:

TOP 10 RESIDENTIAL PROJECTS IN THANE: UNVEILING THE BEST OF THE BEST
2. Elcanto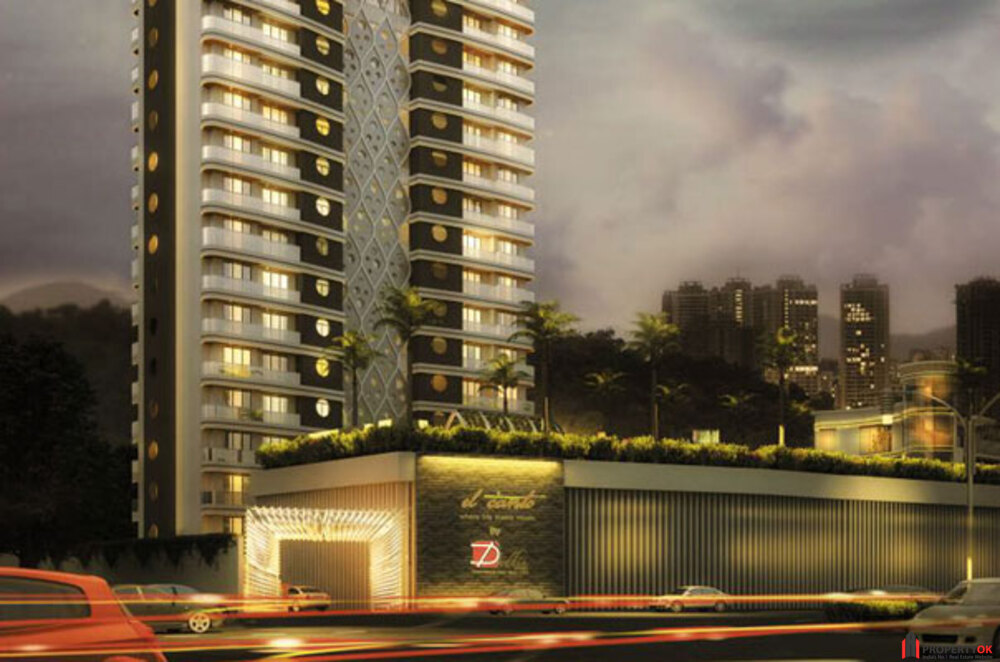 Elcanto is one of the most sought-after luxury flats in Thane. It offers a unique and modern living experience that combines comfort, luxury, and convenience. The project is designed with elegance, aesthetics, and functionality in mind to meet the needs of homeowners.

The apartments at Elcanto are spacious and well-designed to offer maximum natural light and ventilation. Every unit has top-of-the-line fixtures and fittings that enhance the interiors' beauty and practicality.

What sets Elcanto apart is its range of amenities, such as a swimming pool, gymnasium, landscaped gardens, kid's play area, and clubhouse, among others- all meticulously planned for residents to enjoy every day without leaving their homes.

Another highlight of this property is its strategic location- it enjoys proximity to major business hubs like Powai & BKC while being nestled amidst serene greens away from city chaos. This ensures you get the best of both worlds – an urban lifestyle coupled with lush greenery surroundings!

If you're looking for luxury flats in Thane that provide premium quality design features along with excellent facilities, then look no further than Elcanto!
3. Harmony Signature Towers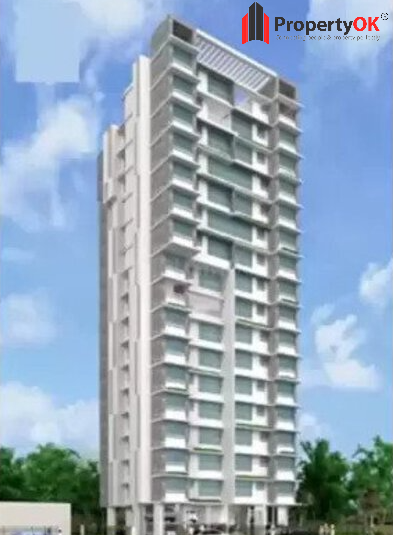 Harmony Signature Towers is also one of the most sought-after luxury flats in Thane. This 29-storey tower offers a perfect blend of style, comfort, and convenience to its residents. The tower boasts spacious apartments designed to offer maximum natural light and ventilation.

The apartments at Harmony Signature Towers come equipped with modern amenities such as air conditioning, modular kitchens, premium fittings, and fixtures. Furthermore, this plush complex also features a state-of-the-art gymnasium, swimming pool, indoor games room, and kids' play areas, making it an ideal place for families.

What makes Harmony Signature Towers stand out is its prime location in Thane which provides residents easy access to all major transportation hubs and commercial centres. Additionally, the complex is surrounded by lush greenery, making it an oasis amidst the hustles and bustles of city life.
4. Courtyard – Ivy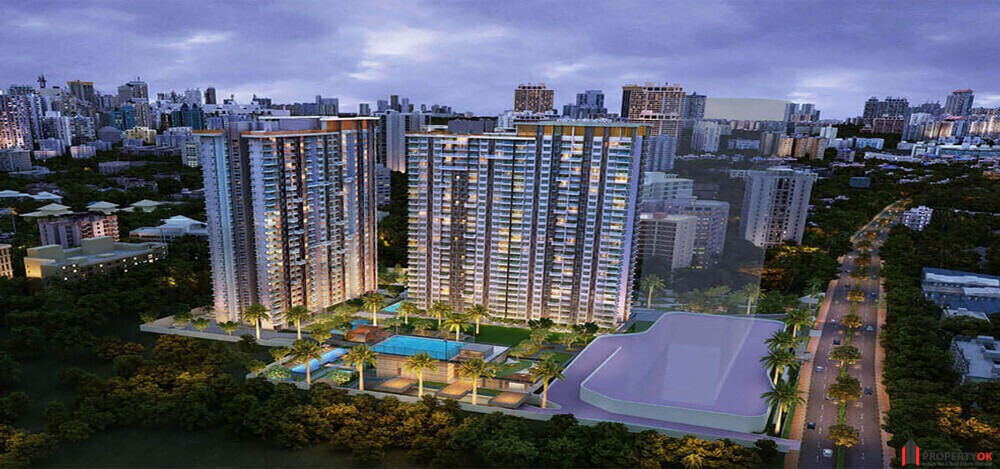 Courtyard – Ivy offers a perfect blend of comfort and style that caters to the needs of modern living. The building's architecture is designed in such a way that it maximizes natural light, airflow, and open spaces for residents to enjoy. The apartments are spacious, with top-of-the-line fittings and fixtures that enhance comfort levels.

The amenities offered at Courtyard-Ivy are exceptional and include a swimming pool, gymnasium, clubhouse, kids' play area, indoor games room, garden area, and more. These facilities cater to the leisure needs of both adults and children who live in this complex.

Another feature that sets Courtyard-Ivy apart from other properties is its location. It's situated near well-established educational institutions like Singhania School & Smt Sulochanadevi Singhania School, which makes it ideal for families with school-going children.

Moreover, the locality boasts great connectivity via roadways as well as public transport systems like Thane Railway Station & Bus Depot, which makes commuting easy for residents working in Mumbai or nearby areas.

Overall, Courtyard-Ivy provides an unparalleled living experience as it combines contemporary designs with premium infrastructure, making it one of the finest luxury flats in Thane!
5. Krishna – B Wing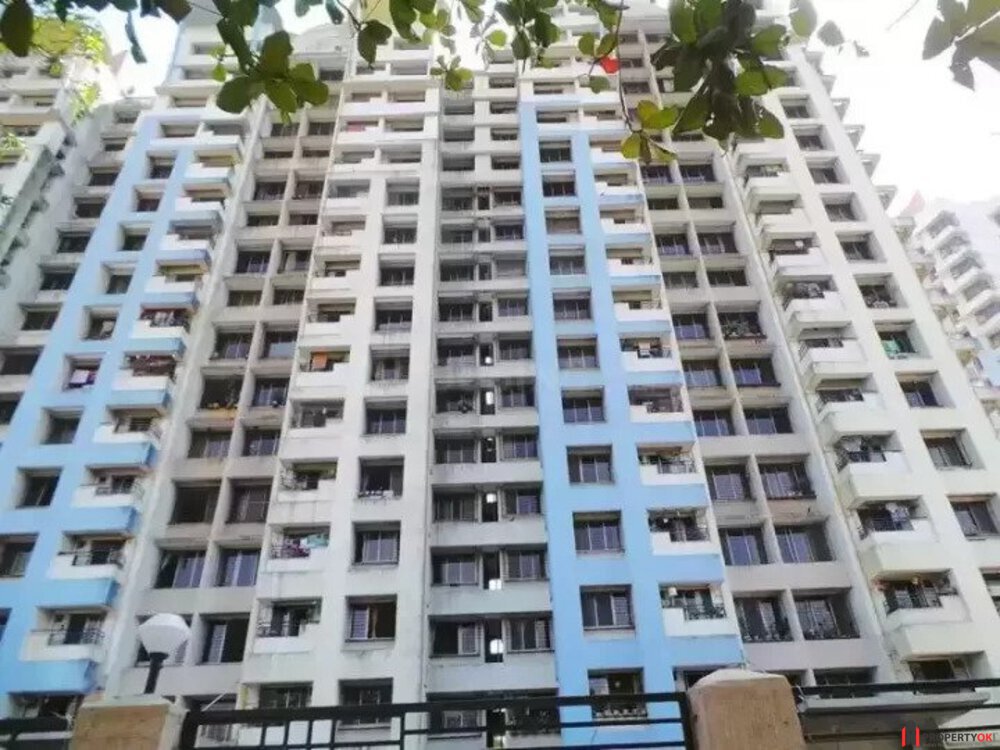 Krishna – B Wing is a luxurious residential complex located in the heart of Thane. This project offers spacious and elegantly designed apartments perfect for families seeking a comfortable and stylish living space.

The flats in Krishna – B Wing are available in different configurations, including 2 BHK and 3 BHK, with each apartment offering ample natural light and ventilation. The interiors of these flats are crafted to perfection, featuring high-quality fittings and fixtures that add elegance to the overall design.

Residents can enjoy various amenities such as a swimming pool, gymnasium, landscaped gardens, indoor games room, and more. The security arrangements at Krishna – B Wing are top-notch, with round-the-clock surveillance systems ensuring safety for all residents.

Located close to major highways and public transportation facilities, this residential complex provides easy access to various parts of Thane city. With its prime location, exquisite design features, and state-of-the-art amenities, Krishna – B Wing is an ideal place for those seeking luxury living in Thane.
These five projects not only offer opulent lifestyles but also ensure comfort at every corner. If you're looking for lavishness coupled with convenience, then these luxury flats in Thane should definitely be on your radar!
Looking for low budget flats in Thane? Read this blog:

SMART SAVING, STYLISH LIVING: LOW BUDGET FLATS IN THANE YOU'LL LOVE
Summing Up
Thane has become a hub for luxury properties, with countless options available for those who seek an elevated lifestyle. Whether you are looking for spacious interiors or state-of-the-art amenities, these luxury flats in Thane offer everything that one can dream of.

From Sheth Avalon's grandeur to Krishna – B Wing's contemporary design, each luxury flat offers something unique and exquisite. With proximity to premium schools, hospitals, and retail centres, these flats make life comfortable and convenient.

Luxury apartments in Thane redefine the way we live by providing us with opulence at every corner while ensuring our comfort is never compromised. So why wait? Book your dream home today!
Frequently Asked Questions:
1. What makes Thane a desirable location for real estate investment?
Thane is a great location for real estate investment due to its convenient access to the economic hubs of Mumbai and Navi Mumbai. It also has world-class infrastructure, well developed social amenities like schools, hospitals, parks, and shopping malls, which make it an attractive option for real estate investment. Furthermore, luxury flats in Thane provide unmatched comfort and a unique design that creates an atmosphere like no other. All these factors combined make Thane a desirable location for real estate investment.
2. Are there any specific neighborhoods or locations within Thane that are known for their high-end real estate offerings?
Yes, there are several neighborhoods in Thane known for their luxury offerings. These include Hiranandani Estates, Ghodbunder Road, Pokhran Road No.2, and Kapurbawdi. Each neighborhood offers its own unique housing style and an array of amenities that make it ideal for real estate investors and home buyers alike. Whether you are looking for a flat with a view of the city or one close to shopping and entertainment venues – Thane is sure to have something perfect just waiting for you to discover it!
3. How do these luxury flats stand out from other properties in the area?
These luxury flats in Thane stand out from other properties in the area because they provide a premium quality of living and luxurious amenities. Each flat has been designed with a modern and sophisticated interior design, which offers an extra layer of comfort. There are also plenty of exclusive facilities, such as private gardens, swimming pools, gyms, cafes, and more. Furthermore, the property is connected to the rest of the city via multiple transportation options, including buses and trains. This ensures that residents can easily get to their destination at any time of day.