Are you on the hunt for your dream home? Look no further because we have something extraordinary to share with you. Introducing Runwal Pearl – an exquisite residential project redefining luxury living in every way possible. From its impeccable design and world-class amenities to its prime location, this stunning development ticks all the boxes for those seeking their perfect abode.
Join us as we explore why Runwal Pearl Thane is the ultimate choice for dream home seekers everywhere. The meticulously designed residences at Runwal Pearl exude sophistication and style, providing an oasis of tranquillity for those seeking respite from their daily lives. Get ready to be captivated by the unparalleled elegance and lifestyle that dreams are made of!
Let us help you find your perfect property! Click below to schedule a consultation.
Contact Builder For Latest Offers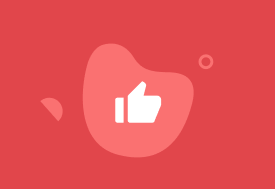 Thank You
Our Builder Representative Will Contact You Shortly
Back to Home
Introduction to Runwal Pearl
Runwal Pearl is a prestigious residential complex in Mumbai, India, developed by the renowned real estate company Runwal Group. This luxurious project offers a range of residential options, including apartments and penthouses, designed to provide residents with modern and comfortable living spaces.
The Runwal Pearl floor plan is a true testament to architectural brilliance, offering a harmonious blend of aesthetics and functionality. With its impeccable design and quality construction, Runwal Pearl Thane West aims to create an upscale living environment that combines elegance, convenience, and functionality.
Location and Connectivity of Runwal Pearl
Runwal Pearl is strategically located in a prime area that offers convenience and excellent connectivity. Here are some details about its location and connectivity:
1.Location: Runwal Pearl is situated in a sought-after neighbourhood, providing residents with a desirable address. The project is ideally located in a well-established residential area Thane West, surrounded by essential amenities and conveniences.
2.Proximity to Major Road Networks: The project enjoys easy access to major road networks, ensuring smooth connectivity to different parts of the city. Residents can conveniently connect to key locations, business districts, and commercial hubs through well-connected roads and highways.
3.Nearby Transportation Facilities: Runwal Pearl benefits from its proximity to various transportation facilities. Residents can access nearby bus stops, railway stations, and metro stations, making commuting hassle-free and convenient.
4.Educational Institutions: The location of Runwal Pearl is advantageous for families with children, as it is near reputed educational institutions. Residents can find renowned schools, colleges, and educational centers within a short distance, providing quality education options.
5.Shopping and Entertainment: The project is located near popular shopping malls, multiplexes, and entertainment centers, ensuring that residents can access a wide range of retail outlets, restaurants, and recreational activities.
6.Healthcare Facilities: Residents of Runwal Pearl can avail themselves of quality healthcare services as renowned hospitals and medical facilities are located in the vicinity. Emergency medical care and regular healthcare needs are conveniently accessible.
7.Neighbourhood Amenities: The location of Runwal Pearl offers a host of amenities. Residents can find supermarkets, banks, restaurants, parks, and other essential facilities within proximity, providing convenience and enhancing the overall quality of life.
8.Airport and Railway Connectivity: The project enjoys good connectivity to the airport and major railway stations, enabling residents to travel easily to domestic and international destinations
Overall, the location of Runwal Pearl combines convenience, connectivity, and a thriving neighbourhood, making it an ideal choice for modern living.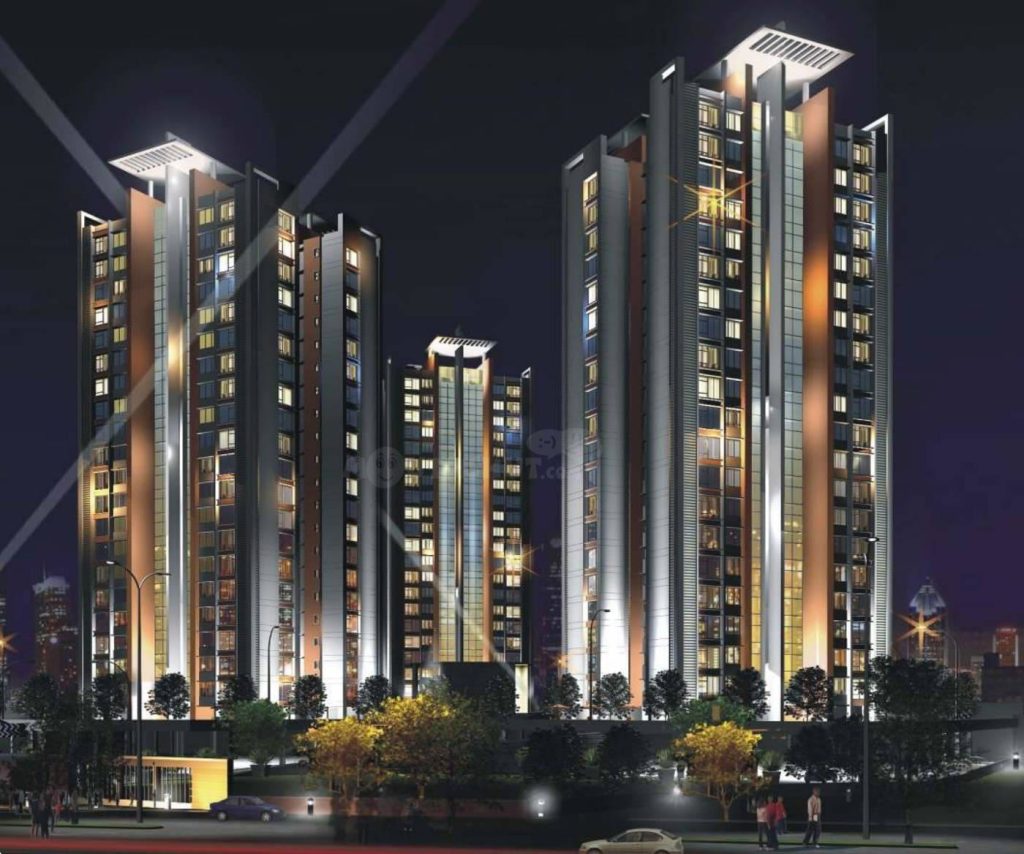 Take a deep dive into the top 10 new projects in Thane by reading the blog below:

NEW PROJECTS IN THANE: 10 MUST-SEE DEVELOPMENTS REDEFINING THE CITYSCAPE
Amenities and Features at Runwal Pearl Thane
If you're looking for a luxurious and spacious home in Mumbai, then Runwal Pearl is the perfect choice. Spread over 4 acres, this beautiful project offers 2, 3 & 4 BHK apartments designed to give you the best of both worlds – style and comfort.
Runwal Pearl offers a plethora of amenities and features designed to enhance the living experience of its residents. Here are some notable ones:
1.Landscaped Gardens: The complex boasts beautifully landscaped gardens, providing a serene and green environment for residents to relax, stroll, or engage in outdoor activities.
2.Swimming Pools: Runwal Pearl includes swimming pools, allowing residents to enjoy a refreshing dip and unwind. Whether it's a relaxing swim or a fun poolside gathering, the pools provide a perfect recreational spot.
3.Fitness Center: The project features a well-equipped fitness center with modern exercise equipment. Residents can maintain an active lifestyle and stay fit without the need for an external gym membership.
4.Children's Play Areas: Dedicated play areas are designed specifically for children, providing a safe and enjoyable space for them to play and socialize with other kids in the complex.
5.Clubhouse: Runwal Pearl offers a clubhouse where residents can come together and engage in various activities. It serves as a community hub, fostering a sense of camaraderie among the residents.
6.Parking Facilities: The complex provides dedicated parking spaces for residents and visitors, ensuring convenience and hassle-free parking within the premises.
7.Security: Runwal Pearl prioritizes the safety and security of its residents. The complex is equipped with advanced security systems, including surveillance cameras and 24/7 security personnel, ensuring a secure living environment.
8.Power Backup: The project is equipped with power backup facilities, ensuring uninterrupted power supply in case of electricity outages.
9.High-speed Elevators: Runwal Pearl features high-speed elevators for quick and convenient movement within the complex, ensuring residents can reach their desired floors efficiently.
10.Rainwater Harvesting: The project incorporates rainwater harvesting systems to promote sustainability and efficient use of water resources.
These amenities and features at Runwal Pearl contribute to a luxurious and comfortable living experience, catering to the diverse needs and preferences of its residents.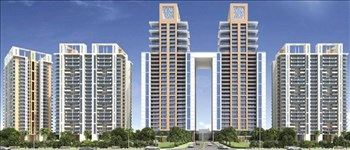 Types of Homes Available
Runwal Pearl offers a variety of residential options to cater to different preferences and requirements. Here are some of the types of homes available in the project:
1.Apartments: The complex offers spacious and well-designed apartments with multiple configurations, such as 1 BHK (one-bedroom, hall, and kitchen), 2 BHK, 3 BHK, and even larger options. These apartments provide comfortable living spaces with modern amenities and stylish interiors.
2.Customizable Homes: Runwal Pearl may also provide options for customization, allowing buyers to personalize their homes according to their specific preferences. This could include selecting finishes, fixtures, and interior design elements to create a home tailored to their tastes.
These different types of homes available at Runwal Pearl ensure that potential residents have a range of choices to suit their lifestyles and needs.
Take a deep dive into the details of another splendid project in Thane by reading the blog below:

LODHA AMARA THANE: THE ULTIMATE RESIDENTIAL PARADISE
Advantages of Living in Runwal Pearl
If you're looking for the perfect home, Runwal Pearl is worth considering. Here are some of the advantages of living in this wonderful community:
1. The location is simply unbeatable. Situated in Ghodbunder Road , Thane. Runwal Pearl offers its residents easy access to all the city has to offer while still providing a peaceful and quiet place to call home.
2. The amenities and facilities available are top-notch. From the state-of-the-art fitness center to the beautiful swimming pool and spacious clubhouse, there's something for everyone to enjoy.
3. The homes themselves are stunning. With large windows and spacious balconies, they're designed for comfortable living. And, with plenty of natural light, they're also perfect for brightening your day.
4. The staff is amiable and helpful, always going above and beyond to ensure residents have everything they need.
5. Safety is a top priority at Runwal Pearl Thane, with 24/7 security guards and CCTV cameras keeping an eye on things. You'll always feel safe and secure in your new home.
These are just a few reasons why Runwal Pearl Thane West is such an amazing place to live. If you're looking for your dream home, this is a community you should consider!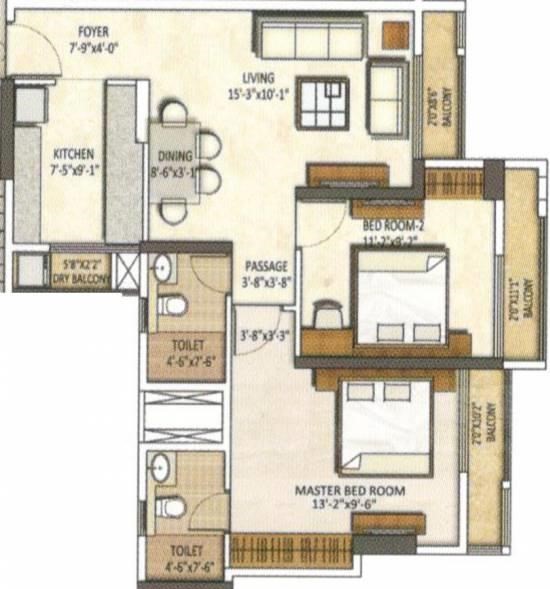 Runwal Pearl Floor Plan
Reasons Why It's a Good Investment
1. Location: Situated in one of the prime locations inThane, Runwal Pearl is the perfect choice for those who want to be close to all the action. With easy access to the best schools, hospitals, shopping malls, and restaurants, this is a prime investment opportunity that you want to take advantage of.
2. Amenities: The complex comes equipped with top-of-the-line amenities that include a swimming pool, gymnasium, children's play area, and more. This makes it the perfect place to call home for those who want all the conveniences of modern living.
3. Quality: With its luxurious finishes and attention to detail, Runwal Pearl is a cut above the rest regarding quality construction. This is evident in everything from the materials used to the expert craftsmanship on display.
4. Value: Thanks to its impressive features and benefits, Runwal Pearl offers excellent value for money. This makes it an ideal investment for those looking to get the most bang for their buck.
Need to learn more? Head over to this blog for more insights and perspectives before planning to buy flat in Thane:

BUY FLAT IN THANE: THE HOTTEST SPOT IN THE INDIAN REAL ESTATE MARKET
Conclusion
Runwal Pearl has everything dream home seekers need, from a great location to luxurious amenities. Its serene environment and modern facilities make it the perfect place to call home. Whether you're looking for an apartment or a villa, Runwal Pearl has something for everyone. If you are searching for your dream home, Runwal Pearl is worth considering – the sheer number of benefits it offers makes it hard to ignore!
Frequently Asked Questions
1. Is the Runwal Pearl project suitable for investment purposes?
Yes, Runwal Pearl is a promising investment opportunity. Its prime location, reputable developer, and luxurious amenities make it an attractive choice for both end-users and investors.
2. Does Runwal Pearl provide adequate security measures for residents?
Yes, Runwal Pearl prioritizes the safety and security of its residents. The project is equipped with advanced security systems, CCTV surveillance, and trained security personnel to ensure a secure living environment.
3. How is the overall neighbourhood around Runwal Pearl?
The overall neighbourhood surrounding Runwal Pearl is vibrant and well-equipped with amenities. You'll find supermarkets, banks, restaurants, parks, and other essential facilities in close proximity. This enriches the quality of life for residents, providing convenience and a sense of community.