Dive into the world of wonder and luxury at Runwal Dahlia, a stunning residential project in the heart of Thane West by Runwal Developers. If you're in search of a home that combines convenience, connectivity, and architectural brilliance, then look no further. Runwal Garden City Dahlia is here to fulfil your dreams and surpass all expectations.
In this blog post, we will take you on an inspiring journey through the splendorous landscape of Runwal Dahlia. From its prime location to its unique features and amenities, we'll uncover why this property has become an irresistible choice for discerning homebuyers. So get ready to catch the wave of wonder as we delve into what sets Runwal Garden City Thane apart from the rest!
Let us help you find your perfect property! Click below to schedule a consultation.
Contact Builder For Latest Offers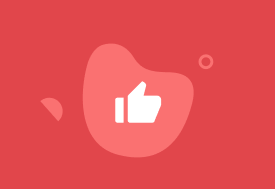 Thank You
Our Builder Representative Will Contact You Shortly
Back to Home
Discovering Runwal Dahlia: A Journey of Inspiration and Wonder
Runwal Garden City Dahlia promises to take your breath away and leave you in awe of its beauty. When you enter this exquisite residential complex, you'll feel as though you've been transported to a different realm.
As you explore the grounds of this luxury flat in Thane West, each step is filled with anticipation. The lush green landscapes and meticulously manicured gardens create a serene ambience that calms your senses and rejuvenates your soul. It's like walking through a dream, where every corner holds something new and enchanting.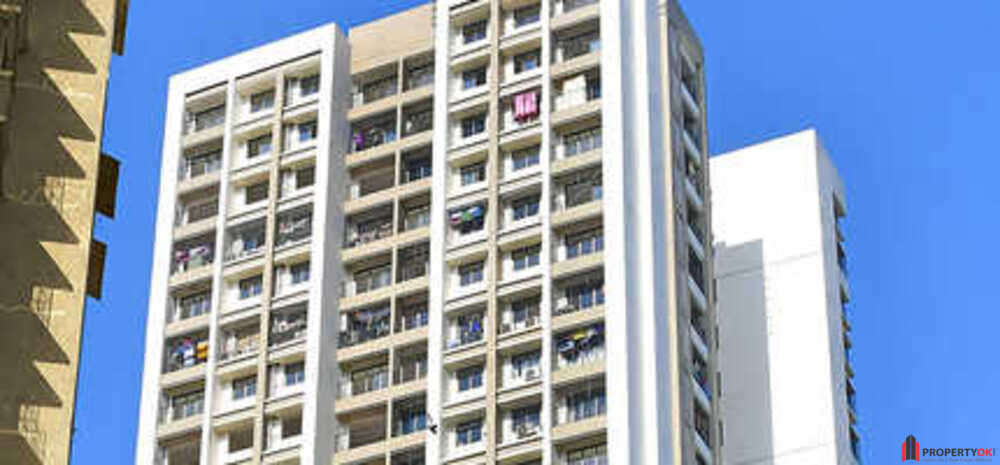 The architecture of Runwal Garden City is nothing short of brilliance. The elegant towers rise majestically against the skyline, making a striking impression on all who behold them.
If you're looking to buy flat in Thane or considering investing in property, look no further than Runwal Garden City, Thane. Discovering Runwal Dahlia is not just about finding your dream home – it's about embarking on a journey filled with inspiration and wonder at every turn!
Runwal Dahlia's Prime Location: A Hub of Convenience and Connectivity
Situated in the bustling neighbourhood of Thane West, Runwal Garden City boasts an advantageous location that offers unparalleled convenience and connectivity. The project offers 3 BHK ready to move flats in Thane West placed amidst many amenities, making it an ideal choice for those seeking a balanced lifestyle. Now, let's take a look at some of the benefits offered by the project's location:
One of the significant advantages of living at Runwal Garden City Dahlia is its proximity to various educational institutions, healthcare facilities, entertainment centres, and shopping malls. Residents can easily access renowned schools and colleges within a short distance from their homes. The presence of top-notch hospitals ensures that medical assistance is always within reach.
With excellent road and rail networks nearby, commuting becomes hassle-free for residents. The upcoming metro station in close vicinity further enhances accessibility to different parts of Mumbai. In addition, the Eastern Express Highway allows seamless travel to important business districts like Powai and BKC.
The vibrant social infrastructure surrounding Runwal Dahlia adds to its allure. From multiplexes to restaurants offering diverse cuisines, there's never a dull moment here. Shopping enthusiasts will also be delighted by the numerous retail outlets just a stone's throw away.
All these factors make Runwal Dahlia an irresistible choice for homebuyers seeking convenience and connectivity in one package. Whether you're looking for your dream home or considering it an investment opportunity with high rental potential, this prime location offers endless possibilities for growth and prosperity.
Take a deep dive into the details of another splendid project in Thane by reading the blog below:

LODHA AMARA THANE: THE ULTIMATE RESIDENTIAL PARADISE
Architectural Brilliance: The Allure of Runwal Garden City Dahlia's Design
The design philosophy behind Runwal Dahlia is centred around maximising natural light and ventilation, ensuring a refreshing ambience throughout the day. Every corner of this exquisite development has been thoughtfully planned to create spaces that are both visually stunning and practical.
The exteriors boast an elegant facade that instantly catches the eye. The sleek lines and contemporary design give it a modern yet timeless appeal. As you enter the premises, you'll be greeted by lush green landscapes and meticulously manicured gardens, providing a serene oasis amidst the urban chaos.
Inside each apartment at Runwal Garden City Thane, attention to detail is evident in every aspect of its design. From spacious living areas to well-appointed kitchens and luxurious bathrooms, no expense has been spared in ensuring maximum comfort for residents. High-quality materials have been used for construction, guaranteeing durability without compromising style.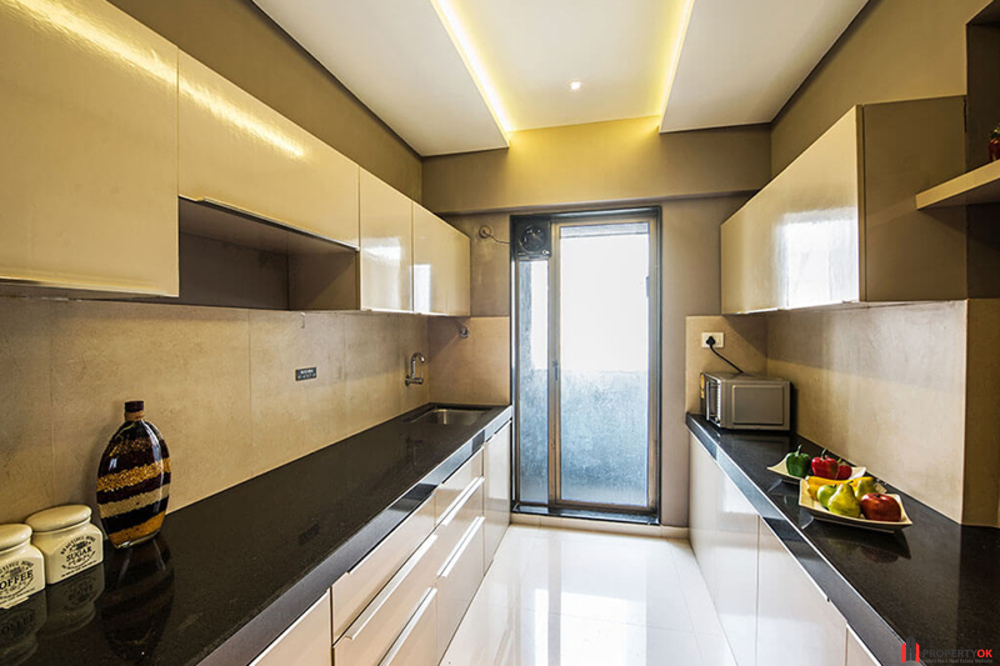 One of the major features of Runwal Dahlia's architecture is its intelligent use of space. The 3 BHK flats this project offers have been carefully crafted to optimise space utilisation while maintaining privacy between rooms. The grand entrance lobby exudes sophistication with its tasteful decor and stylish furnishings. It sets the tone for what lies beyond – an array of amenities designed to cater to your every need.
As dusk falls over this magnificent development, it transforms into an ethereal wonderland with strategically placed lighting accentuating its architectural marvels even further. The sight is nothing short of magical, making you feel like you're living in a fairytale.
The Art of Spatial Design: Exploring the Runwal Dahlia Floor Plan
Exploring the Runwal Dahlia floor plan is like embarking on a journey of discovery, where every nook and cranny has been meticulously thought out. Some of the major advantages offered by this floor plan are as follows:
From the moment you step into these 3 BHK luxury flats in Thane, you'll be greeted by an open layout that seamlessly connects each living space.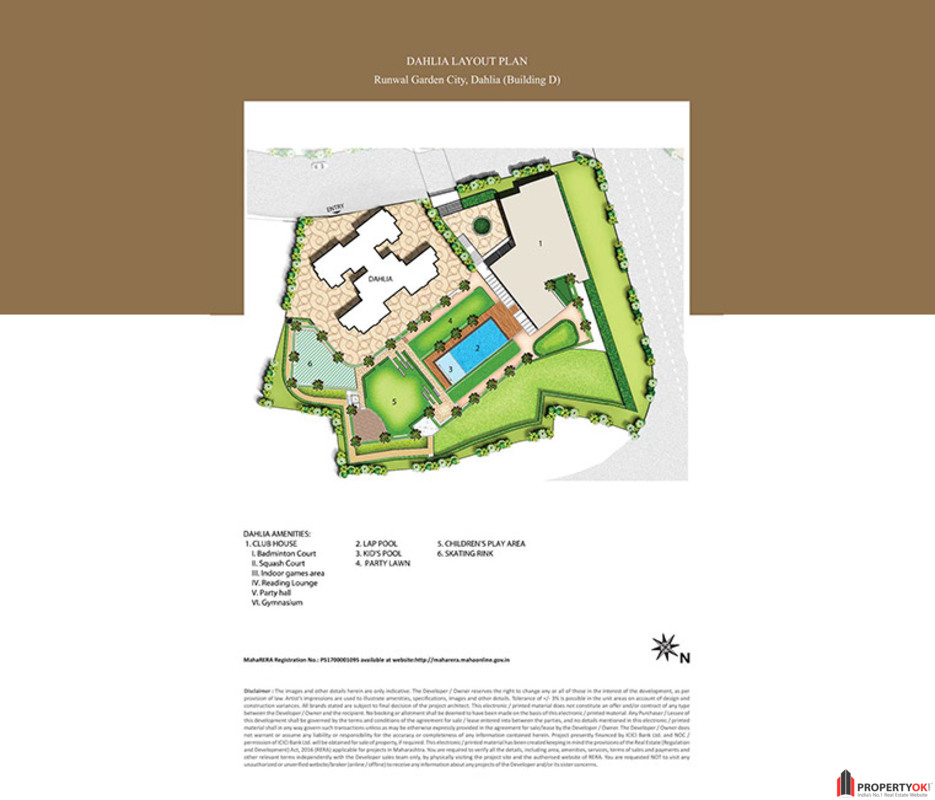 Runwal Dahlia Layout Plan
The spacious living room invites natural light to flood through large windows, creating an airy and inviting atmosphere.
The carefully designed kitchen boasts high-end finishes and top-of-the-line appliances, making it a culinary enthusiast's dream come true.
As you move further into the apartment, you'll find well-appointed bedrooms that offer privacy and tranquillity. The master suite features ample closet space and an en-suite bathroom with modern fixtures. Each bedroom has been strategically positioned to maximise views of the surrounding greenery or vibrant cityscape.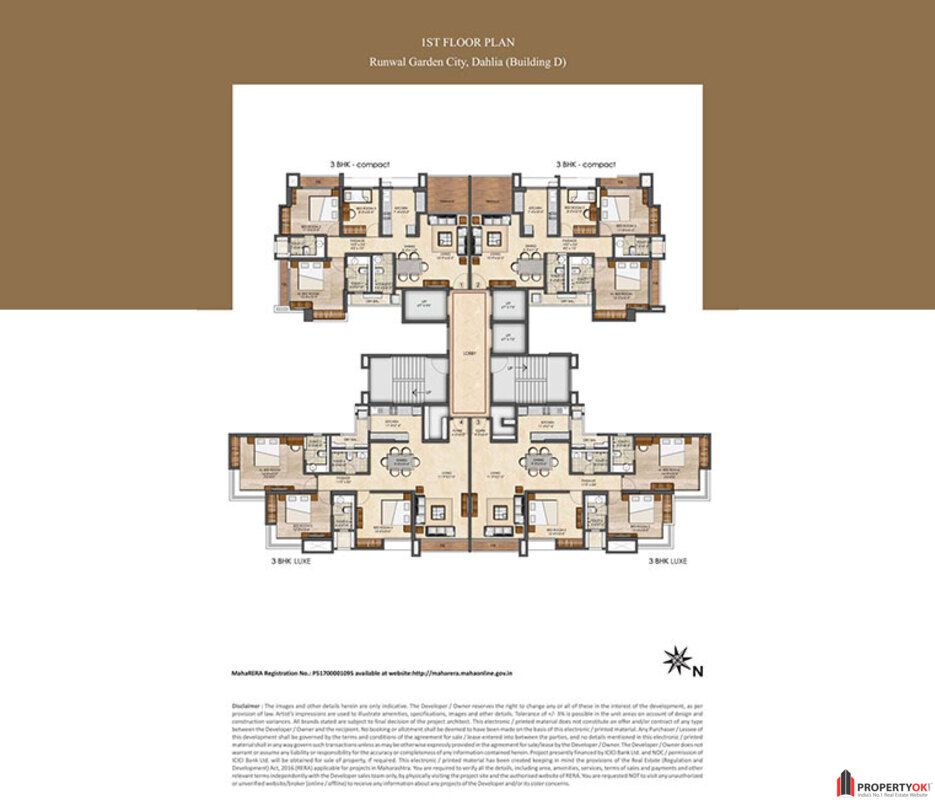 Runwal Dahlia Floor Plan
What truly sets the Runwal Dahlia floor plan apart is its emphasis on functionality. Every inch of space has been utilised efficiently to meet the needs of modern living. Ample storage solutions can be found throughout the apartment, ensuring that clutter is never an issue.
Whether you're looking for a cosy retreat or a stylish entertainment hub, this floor plan caters to your every desire. With flexible spaces that can be customised according to your lifestyle preferences, Runwal Garden City offers endless possibilities for personalisation.
So why settle for anything less when you can experience the artistry of spatial design at its finest?
Explore the latest real estate projects in Thane by reading this blog:

REAL ESTATE PROJECTS IN THANE: AN OPPORTUNITY FOR A LIFESTYLE UPGRADE
Unveiling Runwal Garden City's Unique Features and Amenities
Runwal Garden City Thane is a residential masterpiece that offers various unique features and amenities to cater to the modern lifestyle. Designed with utmost precision and attention to detail, this luxurious flat in Thane West stands out from the rest.
The project also boasts recreational facilities that cater to every age group. Whether you want to take a refreshing dip in the swimming pool or indulge in some friendly competition on the sports court, there's something for everyone at Runwal Dahlia.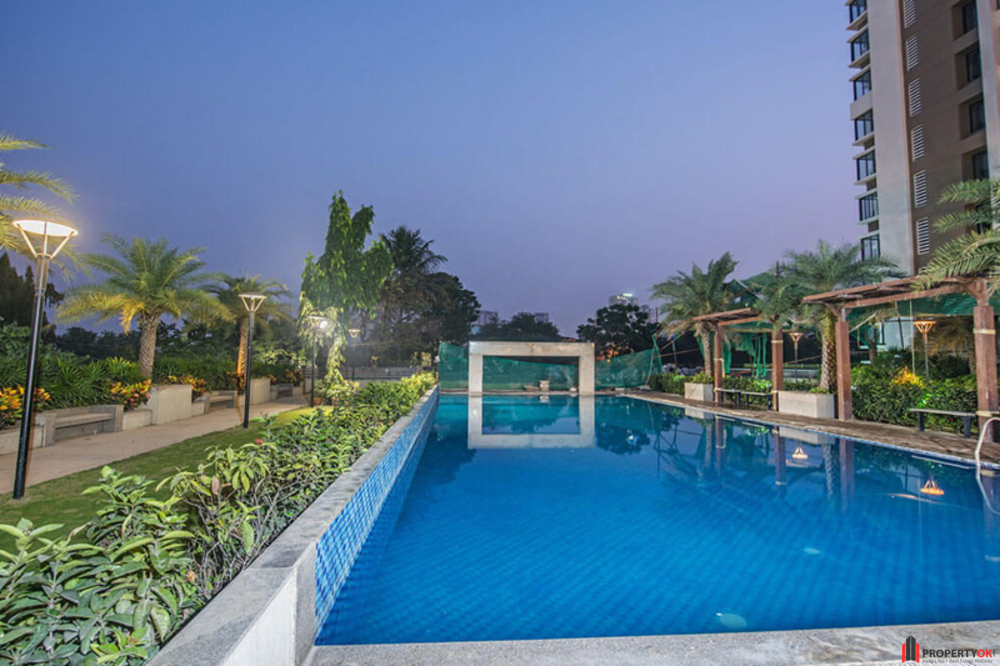 For fitness enthusiasts, there is a well-equipped gymnasium where you can sweat it out and stay healthy. Additionally, jogging tracks are within the premises for those who prefer outdoor workouts.
Security is paramount at Runwal Garden City as well. With round-the-clock surveillance systems and trained security personnel, residents can feel safe and secure within their homes.
Moreover, convenience is at your fingertips, with ample parking space for residents and visitors. The project also includes dedicated retail spaces that offer everyday essentials just a stone's throw away from your doorstep.
In addition to these remarkable features, Runwal Garden City Dahlia provides easy access to schools, hospitals, shopping centres, and entertainment hubs, making it an ideal choice for families seeking comfort without compromising convenience.
Runwal Dahlia truly sets itself apart by offering an unmatched living experience through its unique features and top-notch amenities that aim to enhance your quality of life like never before!
The Smart Investor's Guide: Why Runwal Dahlia is a Must-Consider Property
When making an intelligent investment in the real estate market, Runwal Garden City Thane is a property that should be considered. With its prime location, impeccable design, and an array of unique features and amenities, this residential project offers an unbeatable opportunity for discerning investors.
Runwal Dahlia benefits from being part of a well-established community that provides a plethora of conveniences and connectivity options. Situated near schools, hospitals, shopping malls, and entertainment centres, residents will have everything they need right at their doorstep.
One aspect that sets Runwal Garden City apart is its architectural brilliance. Designed by renowned architects known for their attention to detail and innovative approach to design concepts, these luxury flats in Thane West boast modern aesthetics combined with functional spaces.
For those looking at investing in properties that offer excellent returns both financially as well as in terms of quality living experience -Runwal Garden City Dahlia ticks all the boxes.
Ready for more? Read this blog to uncover the details of the 10 trending ready to move gated community flats in Thane:

SEIZE THE OPPORTUNITY: 10 TRENDING READY TO MOVE GATED COMMUNITY FLATS IN THANE
Wrap-up
Runwal Dahlia is a true masterpiece that offers a perfect blend of luxury, convenience, and connectivity.
The journey of discovering Runwal Dahlia has been nothing short of inspiration and filled with wonder. From the moment you step into this beautiful residential project in Thane, you are greeted by a sense of awe and admiration for its design and attention to detail.
For those looking to buy flat in Thane or a brilliant investment opportunity, consider Runwal Dahlia as your top choice! Its popularity among buyers guarantees high returns on investment along with long-term appreciation value.
Don't miss out on this chance to own a piece of paradise at one of Thane West's most sought-after addresses! Connect with our real estate professionals for more details!
Frequently Asked Questions
1. How can investing in Runwal Dahlia be a profitable venture?
Investing in Runwal Garden City Dahlia presents an opportunity for lucrative returns. The growing demand for quality residential spaces in Thane West supports the property's popularity and potential for capital appreciation. Additionally, the project's reputable developer, Runwal Group, further assures investors of a secure and promising investment.
2. How can potential homebuyers stay informed about the latest updates and progress of Runwal Dahlia?
Runwal Group provides regular updates and information about Runwal Dahlia through their official website and dedicated customer support channels. Prospective homebuyers and investors can register on the website to receive newsletters, construction updates, and announcements about upcoming events related to the project.
3. What role does Runwal Group's reputation play in the success of Runwal Dahlia as a real estate investment?
Runwal Group's strong track record and commitment to delivering quality projects have played a pivotal role in establishing Runwal Dahlia as a trustworthy and reliable investment. The developer's reputation for timely delivery and adherence to high construction standards instils confidence among investors, making it a preferred choice for real estate investments.