Are you stuck in a kitchen design rut? Is your kitchen too small and cluttered? Don't worry because this article will provide tips to help make the most of your space. From repurposing unused items to creative storage solutions, discover how you can maximize the potential of your kitchen with these clever kitchen design ideas.
Definition of Kitchen Design
When it comes to kitchen design, there is no one-size-fits-all definition. However, some key factors should be considered when designing a kitchen. These include:
Layout: Your kitchen layout is important in terms of function and aesthetics. You must ensure that your kitchen is laid out in a way that makes sense for your use and looks good.
Storage: A well-designed kitchen will have plenty of storage space to keep all your pots, pans, ingredients, and equipment neatly organized.
Appliances: You need to ensure that your appliances are properly integrated into the design of your kitchen. They should be placed in a way that maximizes their efficiency and makes them easy to use.
Lighting: Good lighting is essential in any kitchen. You need to make sure that your work surfaces are well-lit so that you can see what you're doing when cooking.
Also Read:

WHY YOUR BALCONY DESIGN DREAMS MAY NOT BECOME A REALITY: COMMON CHALLENGES AND SOLUTIONS

Factors To Consider When Designing a Kitchen
When it comes to kitchen design, you must consider key factors to make the most of your space. Here are a few things to keep in mind:
–The layout of your kitchen: You want to ensure that your kitchen is laid out functionally and efficiently. This means considering things like workflow, storage, and appliances.
–The style of your kitchen: You want your kitchen to reflect your style. This means choosing the right cabinets, countertops, flooring, and fixtures.
–Your budget: You need to be realistic about what you can afford in your kitchen. This means setting a budget and sticking to it.
Get ready for the keys to your future with PropertyOK, the real estate experts who put you first.
Contact Builder For Latest Offers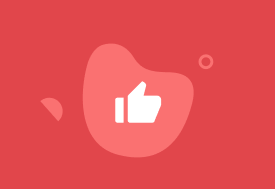 Thank You
Our Builder Representative Will Contact You Shortly
Back to Home
Making The Most Of Your Space
1. When it comes to kitchen design, you first need to assess your available space. This will help you determine what layout will work best for your needs.
2. Once you have a general idea of the layout you want, start thinking about how you can maximize your space. Some great ways to do this include:
– Adding shelves or cabinets above your counters
– Utilizing corner spaces with shelves or cabinets
– Using under-cabinet storage solutions
– Investing in a small kitchen island or cart
3. Another important factor to consider when designing your kitchen is lighting. Make sure you have plenty of task lighting to see while cooking or preparing food easily. Also, add some accent lighting to create a warm and inviting atmosphere.
4. Finally, remember to add personal touches to your kitchen design. This could include anything from painting the walls a certain color to hanging up family photos or artwork. Adding these personal touches will make the space yours and turn it into a place you love spending time in.
Read More:

HOW TO CREATE A STYLISH DWELLING ON A BUDGET – AFFORDABLE FLAT INTERIOR DESIGN IDEAS

Colour Schemes For Kitchens
When it comes to kitchens, there are endless possibilities when it comes to design. But one thing that all kitchens have in common is the need for a cohesive color scheme. Whether you're going for a sleek and modern look or a more traditional design, choosing the right colors for your kitchen is essential.
There are a few things to remember when choosing a color scheme for your kitchen. First, consider your home's overall style. If you have a more traditional style home, you'll want to choose colors that align with that aesthetic. Neutrals like white, black, and grey are always classic choices. Next, consider using jewel tones like deep blue or emerald green if you want something bolder.
Next, think about the feel you want your kitchen to have. If you want it to be a relaxing space where family and friends can gather, light and airy colors might be the way to go. On the other hand, if you want your kitchen to be more of a statement piece, then brighter and bolder colors could be what you're after.
Finally, take into consideration the amount of natural light your kitchen gets. If it's a bright space with plenty of windows, you can use any color scheme you want. But if it's more on the dark and dreary side, then lighter colors will help brighten things up.
Types of Cabinets, Countertops, and Appliances To Consider
Cabinets:
There are many different types of cabinets to consider when designing your kitchen. The most popular type of cabinet is the base cabinet, which is typically 36 inches tall and can be used for storage or as a work surface. Typically, wall cabinets are 12 inches deep and range from 30 to 42 inches wide. They are great for storing dishes, cookware, and small appliances. Upper cabinets are taller than wall cabinets and are usually between 18 and 48 inches tall. Again, they can be used for storage or as a decorative element in your kitchen.
Countertops:
There are many countertops to choose from, including laminate, solid surface, granite, and quartz. Laminate countertops are a budget-friendly option that comes in various colors and patterns. Solid surface countertops are made from materials like acrylic or polyester and resist staining and scratches. Granite countertops are durable and come in various colors, while quartz countertops are artificial and offer a wide range of colors and patterns.
Appliances:
When choosing appliances for your kitchen, you'll want to consider style and function. Popular appliance choices include refrigerators, ovens, dishwashers, microwaves, ranges, hoods, and sinks. You'll also want to think about the finish you want for your appliances – stainless steel is popular for its modern look, while white appliances can give your kitchen a more traditional.
Also Read:

CLEVER KITCHEN STORAGE IDEAS TO HELP YOU ORGANIZE YOUR KITCHEN LIKE A PRO

Tips for Maximizing Storage Space
1. Keep it light and bright: Lighter colors make the room more open in small spaces. If your kitchen is smaller, consider painting the walls a light color, like white or cream.
2. Use wall space: If you're short on countertop space, use your walls! Install shelves or hooks to hang pots, pans, utensils, or other kitchen items.
3. Get creative with storage: Think outside the box when storing things in your kitchen. For example, use an over-the-door rack for spices or coffee cups, install a pot rack above the stove, or use mason jars to store dry goods like flour and sugar.
4. Declutter regularly: A cluttered kitchen can feel even smaller than it is. So make it a habit to declutter and donate or sell items you don't use often. Keep your space feeling open and airy by doing this.
Incorporating Technology Into Your Kitchen Design
When it comes to kitchen design, a few key elements can make or break the look and feel of the space. One of those elements is technology. Incorporating the latest and greatest tech into your kitchen design can make the space more functional and give it a chic, modern edge.
Here are a few tips for incorporating technology into your kitchen design:
-Install LED lighting under cabinets and in other strategic places to create a warm, ambient glow.
-Incorporate smart appliances into your design. For example, smartphone apps can control refrigerators, ovens, dishwashers, and even faucets.
-Install a charging station in your kitchen so you can keep your devices charged and ready to go at all times.
-Consider adding a television to your kitchen design. This can be a great way to catch up on the news or watch cooking shows while you cook. Just be sure to mount it where it won't be in the way or become a distraction.
Explore More:

HOW TO USE INTERIOR DESIGN PRINCIPLES TO TRANSFORM YOUR HOME

Conclusion
Kitchen design can be daunting, but you can make your kitchen look amazing with the right tips and tricks. From utilizing wall space to creating an efficient workspace, there are some ways you can get creative with your kitchen layout. However, remember that function should always come first when making the most of your space. So have fun exploring all the possibilities for making your kitchen more inviting and stylish.
Frequently Asked Questions
1. When designing a kitchen, What comes first?
When designing a kitchen, it is important first to consider the layout and functionality of the space. This includes determining the location of appliances, counter space, and storage areas based on your cooking and entertaining needs.
2. What are the six basic kitchen designs?
The six basic kitchen designs are U-shape, L-shape, galley, island, peninsula, and one-wall. Each has its advantages and disadvantages, and it can be chosen based on kitchen space availability, functionality, and personal preferences.