Step into Transcon Triumph Tower 3 by Transcon Group-the world of aspirations and possibilities, where luxury meets stunning designs and perfect home dreams become a reality. Situated in the vibrant neighbourhood of Andheri West, Mumbai, this architectural marvel promises to transform your lifestyle. With its awe-inspiring aesthetics and unmatched amenities, this upcoming project is set to redefine opulent living in the city.
Prepare to be captivated as we take you through Transcon Triumph Andheri West – a sanctuary of elegance and sophistication. From meticulously designed floor plans to sustainable features that embrace eco-friendly living, this extraordinary development has it all.
So let's dive into the enchanting world of Transcon Triumph Tower 3 and discover why it is truly a triumph in every sense!
Looking for expert advice on the current real estate market? Get in touch with us now!
Contact Builder For Latest Offers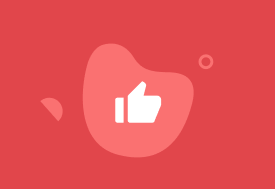 Thank You
Our Builder Representative Will Contact You Shortly
Back to Home
Transcon Triumph Tower 3: A Masterpiece of Architecture and Design in Andheri West
From its captivating facade to its meticulously crafted interiors, every aspect of Tower 3 exudes sophistication. The architects have outdone themselves, creating a structure that seamlessly blends modern architecture with timeless charm.
Once you step inside, you will be mesmerised by the spacious layouts and thoughtful floor plans that cater to your every need. Whether you're looking for 1 BHK flats or big 3 BHK flats in Andheri West, Transcon Triumph Tower 3 offers an array of unit configurations tailored to perfection.
What sets Transcon Triumph Tower 3 apart from the other under construction projects in Andheri West is its location. With many shopping malls, restaurants, entertainment venues, and educational institutions nearby, convenience is just a stone's throw away from your doorstep.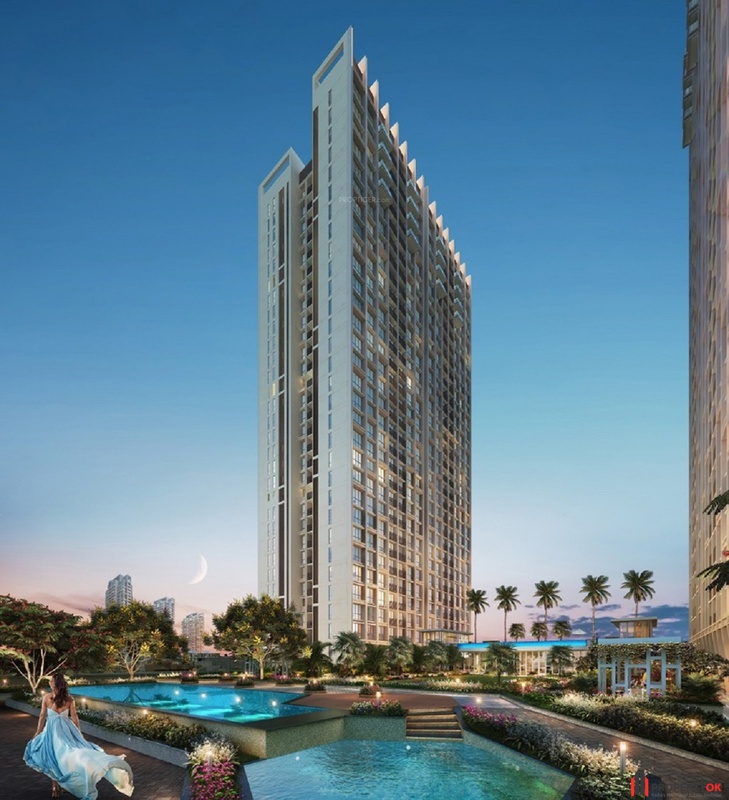 Embracing sustainability is also at the core of this project. Transcon Triumph Tower 3 incorporates eco-friendly features such as rainwater harvesting systems and solar panels to reduce environmental impact while providing residents with greener living options.
Furthermore, this iconic tower contributes significantly to the growth and development of Andheri West by adding value not only through its architectural marvel but also by attracting investors and enhancing property values in the area.
Transcon Triumph Andheri West embodies aspiration transformed into reality – it's not just about buying a flat; it's about embracing a lifestyle where luxury meets convenience in perfect harmony. Experience sheer magnificence like never before at Transcon Triumph Tower 3!
Tailored to Perfection: An Overview of Floor Plans and Unit Configurations at Tower 3
Transcon Triumph Tower 3 offers a range of meticulously designed floor plans and unit configurations to cater to the diverse needs and preferences of homebuyers. Each residence is crafted with utmost attention to detail, ensuring every square inch is optimised for comfort and functionality.
The spacious 1 BHK, 2 BHK and 3 BHK apartments at Transcon Triumph Andheri West are thoughtfully laid out, providing ample room for residents to lead a fulfilling life within the bustling city.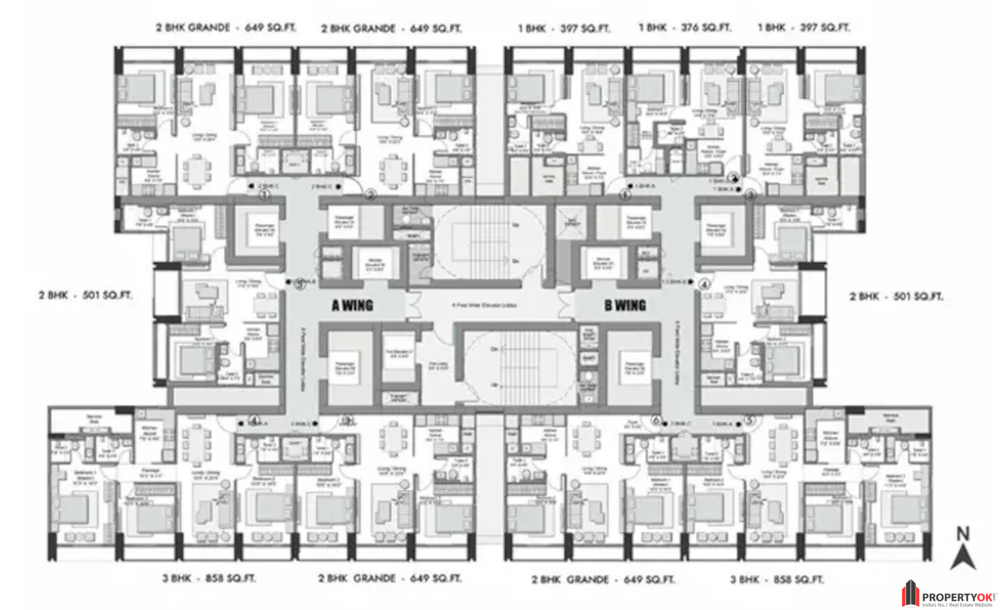 Transcon Triumph Tower 3 Floor Plan
The interiors are adorned with high-quality finishes and fixtures, elevating the overall aesthetic appeal of each unit. Open layouts maximise natural light and ventilation, creating an inviting atmosphere throughout. The well-appointed kitchens boast modern appliances and ample storage space, making cooking a delight.
Whether you're looking for a cosy nest or a sprawling abode in Andheri West, Transcon Triumph Tower 3 has something tailored just for you. Don't miss this opportunity to be part of an exceptional residential project that exudes elegance in every corner!
Dive into the details of another top project in Andheri West- Rustomjee Elita by Rustomjee Developers by reading the blog below:

RUSTOMJEE ELITA: A SYMPHONY OF STYLE AND SOPHISTICATION IN ANDHERI WEST, MUMBAI
Luxurious Living at Transcon Triumph Andheri West: Exploring the Unmatched Amenities and Features
As you enter the grand lobby of Transcon Triumph Tower 3, you will be greeted by meticulously designed interiors that reflect timeless beauty. Every detail has been carefully considered to create a sense of luxury that transcends expectations.
For those seeking relaxation, there is a serene swimming pool where you can take a dip or simply lounge by the water's edge. The fully equipped fitness centre allows residents to stay active and maintain their well-being without leaving the premises. In addition, there are lush landscaped gardens where you can unwind amidst nature's tranquillity.
These flats in Andheri West also boast state-of-the-art security systems to ensure your safety and peace of mind. From CCTV surveillance to intercom facilities, every measure has been taken to provide a secure environment for residents.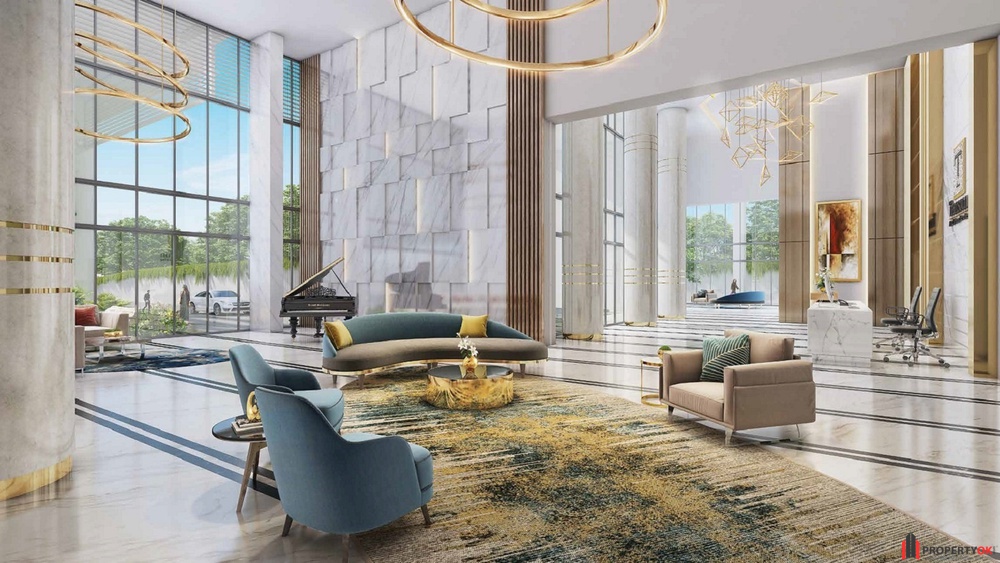 Inside each spacious apartment, high-end finishes and fittings add an extra touch of luxury. The airy living spaces are designed for maximum comfort, while the large windows offer breathtaking views of the city skyline.
Residents can enjoy socialising with friends and family in the dedicated party hall or indulge in some friendly competition on the sports courts. There is also a children's play area where little ones can have fun under expert supervision.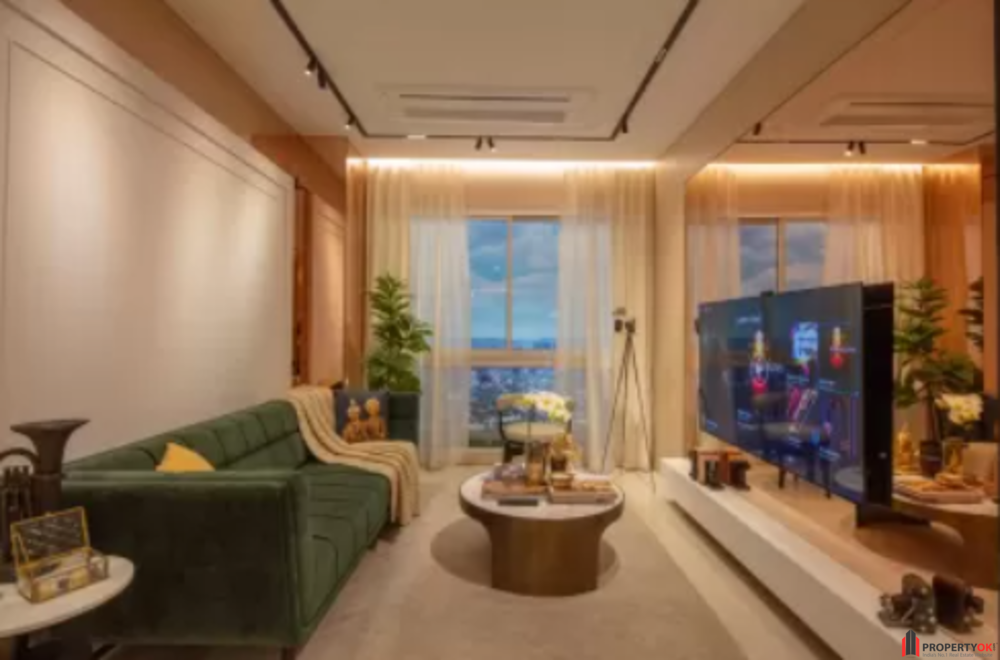 With ample parking space available, convenience is guaranteed for all residents. Additionally, round-the-clock power backup ensures uninterrupted access to essential services at all times.
The unmatched amenities at Transcon Triumph Tower 3 truly elevate your lifestyle experience like never before. Whether it's unwinding after a long day or hosting memorable gatherings, Tower 3 provides everything you need for a comfortable living right at your doorstep.
Discover why the project Raheja Crest in Andheri West is the perfect project for your dream home by reading this blog:

WHY RAHEJA CREST ANDHERI WEST IS THE PERFECT PROJECT FOR YOUR DREAM HOME: INSIGHTS AND ANALYSIS
Convenience at Your Doorstep: Exploring the Surrounding Facilities and Attractions near Transcon Triumph Tower 3
When it comes to location, Transcon Triumph Tower 3 has got it all. Situated in the bustling neighbourhood of Andheri West, this upcoming project offers easy access to a wide range of facilities and attractions that will enhance your lifestyle.
For those seeking retail therapy, there are several shopping malls and markets in close proximity. From high-end luxury brands to local boutiques, you'll find everything you need within proximity.
Food enthusiasts will be delighted by the diverse culinary options available nearby. You can indulge in delectable street food or dine at upscale restaurants offering cuisines from around the world.
If you're a fitness enthusiast or enjoy outdoor activities, there are plenty of parks and recreational areas where you can jog, cycle, or simply relax amidst greenery.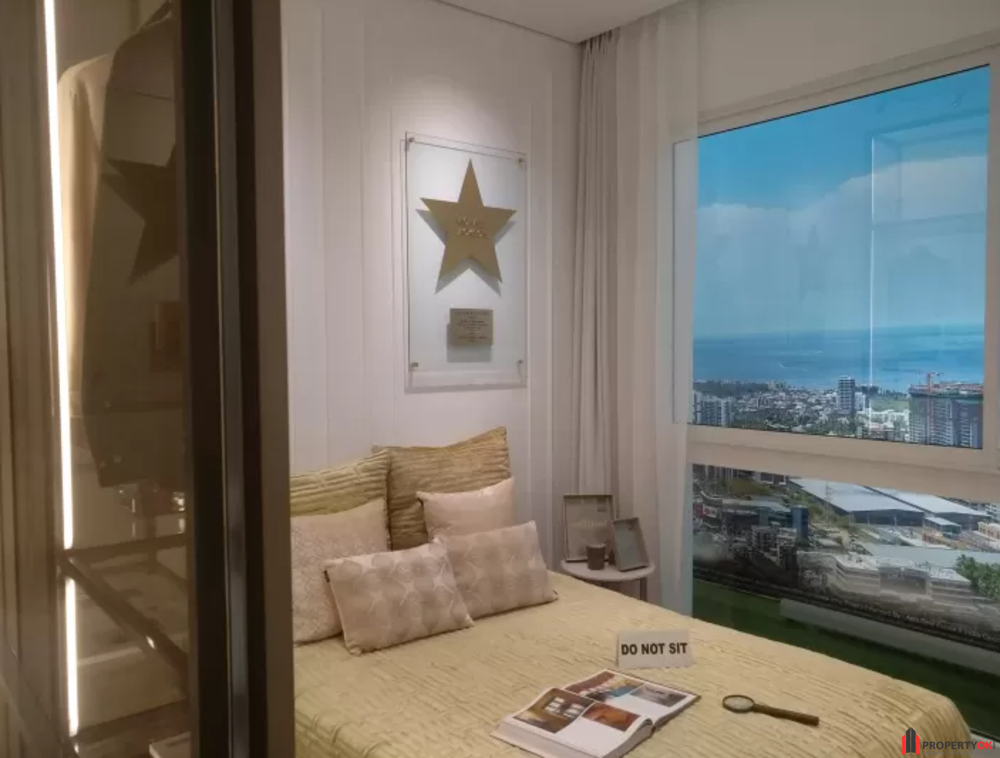 Commuting is a breeze with excellent connectivity options, such as metro stations and bus stops nearby. Whether you work in Andheri or need to travel to other parts of Mumbai, transportation will never be an issue.
Education is paramount for many families, and living near Transcon Triumph Andheri West means having access to renowned schools and educational institutions that provide a top-notch education for children of all ages.
In addition to these conveniences, there are also entertainment hubs like multiplexes and theatres close by where you can catch the latest movies or enjoy live performances.
Living at Transcon Triumph Tower 3 not only offers luxury living but also ensures that all your daily needs are met within reach. So if you are planning to buy flat in Andheri West, this project should be on top of your list!
Sustainability and Eco-Friendly Features: Embracing a Greener Lifestyle at Transcon Triumph Andheri West
At Transcon Triumph Tower 3, the focus is not just on luxury living but also on promoting a greener lifestyle. The developers have incorporated several eco-friendly features into the building's design, making it an ideal choice for those conscious of its environmental impact.
One of the standout features is the use of energy-efficient appliances and lighting throughout the building. This not only helps reduce electricity consumption but also lowers utility bills for residents. Additionally, solar panels have been installed to harness renewable energy and further minimise reliance on traditional power sources.
Water conservation is another key aspect prioritised at Transcon Triumph Andheri West. A rainwater harvesting system has been implemented to collect and store rainwater within the building complex. Furthermore, low-flow fixtures in bathrooms help save water without compromising on comfort.
To encourage sustainable transportation options, ample parking space for bicycles and electric vehicles has been provided. This promotes alternative modes of commuting while reducing carbon emissions associated with conventional vehicles.
The lush green landscaping around Transcon Triumph Tower 3 adds a touch of nature to everyday life. Residents can enjoy serene walks amidst beautifully manicured gardens or relax in peaceful outdoor seating areas surrounded by foliage.
In line with their commitment to sustainability, waste management practices have also been implemented in this remarkable development. Recycling facilities are conveniently located within the premises to facilitate proper disposal and reduce landfill waste.
By choosing to live at Transcon Triumph Tower 3, residents can actively contribute towards a greener future while enjoying all the comforts this exceptional property has to offer. It's an opportunity not just for comfortable living but also for making a positive impact on our environment – something we should all strive towards!
Explore this blog for insights and information on UK Sangfroid- another prestigious project in Andheri West:

EMBRACE THE EXTRAORDINARY: UK SANGFROID ANDHERI WEST REDEFINES LIVING STANDARDS
Contributing to Growth: How Transcon Triumph Tower 3 Impacts the Development of Andheri West
Transcon Triumph Tower 3 is not just another residential project in Andheri West; it is a catalyst for growth and development in the area. With its innovative design, modern facilities, and eco-friendly features, this upcoming project promises to transform the landscape of Andheri West.
One significant impact of Tower 3 on the development of Andheri West is its contribution to infrastructure. The construction of this tower will create job opportunities for local workers and boost the local economy.
In addition to providing top-notch amenities and facilities within its premises, Transcon Triumph Andheri West also contributes towards sustainability. The incorporation of eco-friendly features like rainwater harvesting systems and solar panels helps reduce carbon footprint while promoting an environmentally conscious lifestyle among residents.
Another aspect that showcases how Transcon Triumph Tower 3 impacts development in the region is through increased property values. With the rise of more upcoming projects in Andheri, the real estate market will witness a boost in demand and prices. This, in turn, will attract more investors, leading to further development and growth of the area.
Tower 3 is more than just another residential project; it catalyses development in Andheri West. The project's contribution towards infrastructure, lifestyle experience, sustainability initiatives, and property values makes it an ideal choice for those seeking to invest in the locality.
Wrap-up
The impact of Transcon Triumph Tower 3 goes beyond offering luxurious residences; it plays an essential role in shaping the development of Andheri West itself. As one of the best among the upcoming projects in Andheri, with impeccable design standards and meticulous construction practices, it sets new benchmarks for real estate developments in the area.
In conclusion, Transcon Triumph Tower 3 epitomises elegance and sophistication. It is the perfect example of aspiration transformed into reality – a sanctuary of opulence and convenience where luxury meets sustainability in harmony. Experience sheer magnificence like never before at Transcon Triumph Tower 3! Get hold of these stunning flats in Andheri West today!
Frequently Asked Questions
1. Is any financing option available for purchasing units at Transcon Triumph Tower 3?
Yes, Transcon Triumph Tower 3 offers various financing options through tie-ups with leading banks and financial institutions. Homebuyers can explore these options to facilitate the purchase process and make it more convenient.
2. What are the ongoing maintenance charges and additional expenses associated with owning a unit in Transcon Triumph Tower 3?
The maintenance charges and additional expenses for Transcon Triumph Tower 3 vary depending on factors such as the size of the unit and the amenities provided. It is advisable to consult with the sales team or property management for detailed information on these costs.
3. Is Transcon Triumph Tower 3 compliant with all legal and regulatory requirements?
Yes, Transcon Triumph Tower 3 adheres to all the legal and regulatory requirements set by the relevant authorities. The project has obtained the required approvals and clearances, ensuring a safe and secure investment for homebuyers and real estate investors.