In the heart of Majiwada, Thane, a world-class residential project is taking shape that promises to redefine luxury living – Lodha Casa Viva. Developed by the renowned Lodha Groups, this under-construction masterpiece sprawls across 3 acres, showcasing impeccable design, state-of-the-art amenities, and a desirable location.
Let's explore the top design trends that make Lodha Casa Viva Apartments a dream abode. It is an exceptional residential project for those planning to buy flat in Thane.
Let us help you find your perfect property! Click below to schedule a consultation.
Contact Builder For Latest Offers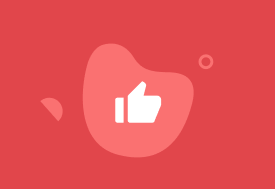 Thank You
Our Builder Representative Will Contact You Shortly
Back to Home
Modern Architecture and Spacious Layouts
Casa Viva by Lodha is more than just a residential project; it's a masterpiece that exemplifies the heights of modern architectural brilliance. The architectural design seamlessly integrates contemporary elements with functionality, creating a living space that's both visually striking and practical. The project's sleek lines and elegant facade capture the essence of modernity, drawing the eye and setting the stage for what lies within.
Upon entering a Lodha Casa Viva apartment, you're immediately immersed in interior elegance. The interiors are meticulously curated to strike a balance between comfort and aesthetics. Every element, from the choice of materials to the colour palettes, is carefully selected to create a harmonious living experience. The interiors are a canvas of modern design principles, offering residents a space to express their personalities and styles.
Step out onto the balconies, and you're greeted by an extension of your living space that seamlessly bridges the gap between indoor and outdoor living. Whether sipping your morning coffee or enjoying a quiet evening, the balconies offer a private retreat where you can soak in the views, breathe in fresh air, and relish solitude amidst the urban bustle.
The heart of any home, the kitchen at Lodha Casa Viva is designed to be a culinary haven. It's not just a cooking space but a place where culinary creativity flourishes. The kitchens have modern appliances and intelligent storage solutions that maximize efficiency without compromising aesthetics. The design encourages interaction and engagement, transforming cooking into a joyful experience. Whether you're a passionate home chef or someone who appreciates the art of gastronomy, the Casa Viva kitchens cater to your needs and desires.
After a long day, the bedrooms at Casa Viva beckon with their promise of tranquillity and comfort. The design philosophy also extends here, with well-appointed spaces allowing relaxation and rejuvenation. The bedrooms are more than just places to sleep – they're sanctuaries that reflect a harmonious blend of style and serenity. The careful selection of textures, fabrics, and lighting create an ambience that promotes peaceful slumber, ensuring you wake up refreshed and ready to take on a new day.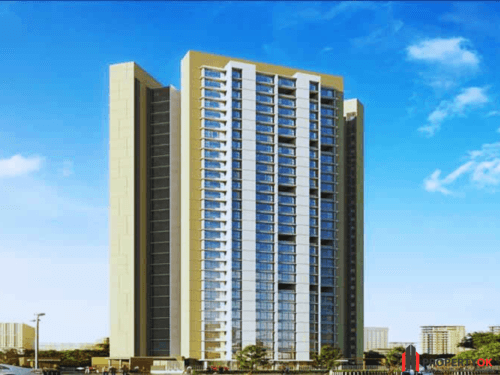 Thoughtful Lodha Casa Viva Amenities
1. Landscaped Gardens: As you step into Lodha Casa Viva, you're greeted by lush, meticulously landscaped gardens that offer a respite from the urban hustle. The carefully curated green spaces provide visual delight and a place to connect with nature, enjoy leisurely walks, and unwind amidst the beauty of flora.
2. Fitness Center: The project doesn't just offer a gym; it presents a well-equipped fitness center designed to cater to a wide range of fitness enthusiasts. From cutting-edge equipment to expert trainers, Casa Viva's fitness center ensures that residents can achieve their health goals without leaving the comfort of their homes.
3. Meditation Spaces: In today's fast-paced world, finding moments of serenity is crucial. Lodha Casa Viva understands this need and provides serene meditation spaces where residents can escape the noise and chaos, center themselves, and experience moments of tranquillity in the midst of their busy lives.
4. Swimming Pool: The swimming pool at Casa Viva isn't just a place to swim; it's a retreat that invites you to immerse yourself in relaxation. Whether you're looking to cool off on a sunny day or indulge in a few laps for fitness, the pool area is an oasis of aquatic bliss.
5. Community Spaces: Lodha Casa Viva amenities aren't just about individual well-being; they're about fostering a sense of community. Common areas and gathering spaces allow residents to interact, connect, and build relationships with their neighbours. These spaces encourage a sense of belonging beyond their apartments' four walls.
6. Recreation and Entertainment: The thoughtful selection of amenities also includes spaces for recreation and entertainment. From indoor games rooms to outdoor play areas for children, Lodha Casa Viva ensures that every family member has avenues to unwind, have fun, and bond with others.
7. Cafes and Lounges: Flats in Thane West also understands the value of socializing over coffee or a hearty meal. The presence of cafes and lounges within the project's premises offers residents the convenience of social interactions within a stone's throw from their homes.
Explore why the project Lodha Bellavista is the perfect choice for growing families by reading this blog:

WHY LODHA BELLAVISTA IS THE PERFECT CHOICE FOR GROWING FAMILIES: SPACIOUS HOMES AND EXCELLENT SCHOOLS
Meticulously Designed Lodha Casa Viva Floor Plans
At Lodha Casa Viva, the art of living is reflected in its meticulously designed floor plans. The project recognizes that every individual and family has unique needs, and its diverse range of options caters to just that. From cosy 1 BHK flats to spacious 2 BHK residences, Lodha Casa Viva offers a spectrum of choices that cater to various lifestyles and preferences.
The Lodha Casa Viva 1 BHK floor plan, spanning from 580.00 to 900.00 sq. ft., is a marvel of space optimization. These units showcase the project's commitment to making the most of every square foot, providing a comfortable living space without compromise. On the other hand, the Lodha Casa Viva 2 BHK floor plan, ranging from 980.00 to 1050.00 sq. ft., offers a canvas for families to create lasting memories.
These residences are thoughtfully designed to ensure every family member has their own space to thrive while fostering a sense of togetherness. The generous dimensions of these units allow for freedom of movement and invite you to infuse your personal touch, making Casa Viva, not just a residence but a reflection of your lifestyle. Lodha Casa Viva Floor Plans provide the foundation for a life well-lived.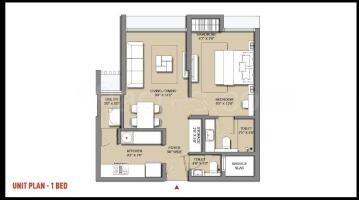 Lodha Casa Viva 1 bhk floor plan
Elegance in Details
Lodha Casa Viva Majiwada is a true masterpiece where elegance resides in every minute detail. As you step into the project, it's hard not to be captivated by the level of thought and precision that has gone into every corner. The architecture is a testament to craftsmanship and creativity, with intricate detailing that sets it apart. From the delicate patterns etched into the walls to the sophisticated play of light and shadows, Lodha Casa Viva's architecture is a visual symphony that delights the senses.
Colour palettes play a pivotal role in creating an ambience, and at Casa Viva, the colour selections are nothing short of artistry. Tastefully chosen hues create a harmonious blend that's both soothing and refreshing. The interplay of colours adds depth and character to the spaces, making every room a canvas where emotions come to life. Beyond colours, the premium finishes resonate with a sense of luxury, from the plush textures underfoot to the polished surfaces that reflect the care and attention invested in every inch.
The interiors of Lodha Casa Viva strike a balance between aesthetics and functionality, addressing the diverse needs and tastes of its residents. Whether you prefer a minimalist aesthetic or a more opulent approach, the interiors provide a canvas for personal expression. The furniture, fixtures, and layouts are curated with a focus on seamless integration, ensuring that form never compromises function. It's not just about creating beautiful spaces; it's about crafting environments that enhance daily life – where every corner serves a purpose, and every detail is a statement of refined living.
Read this blog to learn about another stunning project by the Lodha Group- Lodha Codename Central:

LODHA CODENAME CENTRAL: AN INSIDE LOOK AT THE SPACIOUS AND WELL-DESIGNED APARTMENTS
Seamless Connectivity
The strategic location of Lodha Casa Viva in Majiwada Thane is a gift that keeps giving, as it offers residents unparalleled connectivity to vital city areas. Situated at the crossroads of convenience and accessibility, Lodha Casa Viva ensures that daily commuting becomes a seamless experience for its residents. The project's prime location makes it a gateway to a well-connected lifestyle, enhancing its occupants' overall quality of life.
Majiwada's central positioning ensures that Casa Viva by Lodha residents are within arm's reach of essential amenities. The project's proximity to key areas of the city means that workplaces, educational institutions, medical facilities, and entertainment hubs are all easily accessible. This strategic advantage saves time and reduces the stress associated with long commutes, allowing residents to invest their energy in the activities that truly matter to them.
Navigating the urban landscape becomes a breeze when living at Lodha Casa Viva. With multiple transportation options available, from well-maintained roads to efficient public transportation networks, residents can explore the city without hindrance.
Whether it's a morning commute to work, a quick trip to a nearby shopping center, or a leisurely drive to a cultural event, Casa Viva by Lodha seamless connectivity ensures that residents can make the most of what the city offers. Ultimately, the project's location is a testament to the thoughtful consideration that Lodha Groups has put into providing a well-rounded living experience that effortlessly blends convenience with urban vibrancy.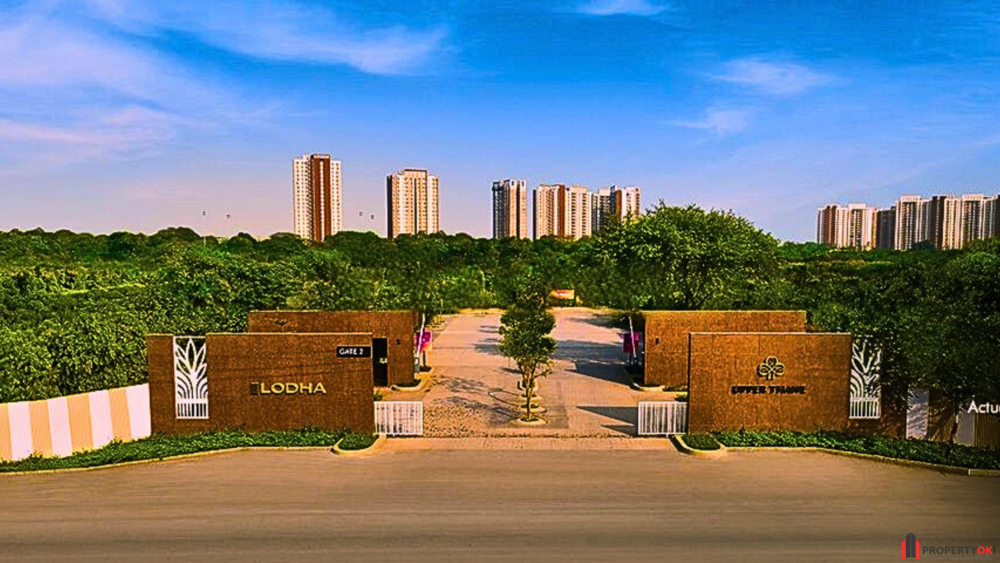 Read this blog to learn about another stunning project by the Lodha Group- Lodha Amara Thane:

EXPLORING THE AMENITIES AND FEATURES OF LODHA AMARA THANE: THE EPITOME OF EXQUISITE LIVING
Affordable Luxury
Lodha Casa Viva masterfully balances luxury and affordability, presenting a unique proposition in today's competitive real estate market. Luxury living need not remain an elusive dream, as Casa Viva by Lodha offers an opportunity to experience lavishness without compromising your financial well-being.
The pricing structure of Lodha Casa Viva 1 BHK and 2 BHK apartments reflects this dedication to affordability. With 1 BHK apartment ranging from INR 72 – 78 Lac and 2 BHK residences falling between INR 1.24 – 1.25 Cr, the project becomes attractive for those seeking a high-quality living experience without breaking the bank. This balance of offering premium amenities, elegant design, and spacious living spaces at a reasonable cost is a rarity, setting Lodha Casa Viva apart as a beacon of affordable luxury in the real estate landscape.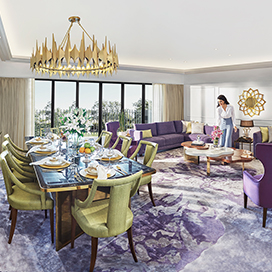 A Green Haven in the Urban Jungle
In the heart of the dynamic and bustling Thane West, Lodha Casa Viva emerges as a serene haven, offering respite from the urban chaos. As the concrete jungle expands, Casa Viva stands as a testament to the power of green spaces. The project doesn't just blend into its surroundings; it transforms them. With a deliberate emphasis on lush landscaping and verdant open areas, Casa Viva by Lodha ensures that residents experience a harmonious coexistence between urban living and the tranquillity of nature.
Lodha Casa Viva commitment to greenery goes beyond just aesthetics – it's a commitment to creating an environment where residents can truly reconnect with the natural world. The green open spaces serve as peaceful retreats where one can take strolls, practice yoga, or bask in the beauty of nature. These spaces encourage a sense of community and well-being, fostering relationships and interactions beyond individual residences' walls. Integrating eco-friendly initiatives further underscores the project's dedication to sustainability, allowing residents to live consciously and reduce their ecological footprint.
Find out whether Lodha Splendora is the answer to your dream home quest in Ghodbunder Road, Thane by reading the blog below:

IS LODHA SPLENDORA THE ANSWER TO YOUR DREAM HOME QUEST IN GHODBUNDER ROAD, THANE?
Conclusion
Lodha Casa Viva's design philosophy goes beyond mere aesthetics – it embraces the art of living. From its thoughtful amenities to meticulously crafted floor plans, every aspect of this project reflects a commitment to creating a haven of luxury, comfort, and well-being. As the Lodha Group once again sets new standards in the real estate sector, Casa Viva stands as a testament to the group's unwavering dedication to providing homes that redefine contemporary living.
So, if you're looking to buy flat in Thane that encapsulates the epitome of luxury living, Lodha Casa Viva should undoubtedly be on your radar. Explore its amenities, floor plans, and the promise of a truly exceptional lifestyle today.
Frequently Asked Questions
1. How can I explore or inquire about Lodha Casa Viva further?
To learn more about Lodha Casa Viva, you can visit the official project website, contact the sales team, or visit the project site in Majiwada Thane for a firsthand experience of what this exceptional residential offering offers.
2. What makes Lodha Casa Viva stand out from other projects in the area?
Casa Viva's unique blend of elegant design, spacious layouts, affordable luxury, and green living sets it apart in the competitive real estate landscape. Its emphasis on quality of life, community engagement, and eco-consciousness makes it a distinctive choice for discerning homebuyers.
3. What is the pricing of apartments in Casa Viva by Lodha?
The pricing of 1 BHK apartment ranges from INR 72 – 78 Lac, while 2 BHK residences are priced between INR 1.24 – 1.25 Cr. This balance of luxury and affordability sets Lodha Casa Viva apart.