Ever wondered what sets the titans of the real estate industry apart from the rest? The answer often lies in a single pivotal thing: the submission of an Expression of Interest (EOI). Whether you're a seasoned player or a newcomer eager to dive into this lucrative world, the nuances of crafting a compelling EOI in real estate can't be underestimated. Join us as we unravel the mysteries of EOI submission in the real estate realm—exploring the do's and don'ts, decoding the strategies that attract sellers, and unveiling the pitfalls that could derail your aspirations.
Are you ready to discover the keys to becoming a standout contender in today's fast-paced market? It's time to quench your curiosity and unlock the door to real estate success! So, gear up to inscribe your name among the real estate greats – it all begins with the perfect EOI.
Invest in your future! Trust our experienced team of real estate professionals to help you make smart investments and grow your wealth.
Contact Builder For Latest Offers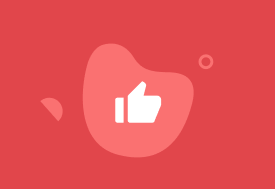 Thank You
Our Builder Representative Will Contact You Shortly
Back to Home
What is EOI in Real Estate
The EOI full form in real estate is Expression of Interest. It is a document used in the real estate industry to gauge a potential buyer's interest in purchasing a property. An EOI is usually submitted after a period of due diligence has been completed and the buyer is ready to proceed with an offer. The document outlines the buyer's intent to purchase the property and their qualifications.
Buyers should be aware that submitting an EOI in real estate does not guarantee that they will be able to purchase the property. In some cases, multiple buyers may submit EOIs for the same property. In these situations, the seller will usually choose the buyer that they believe is the best fit for the property.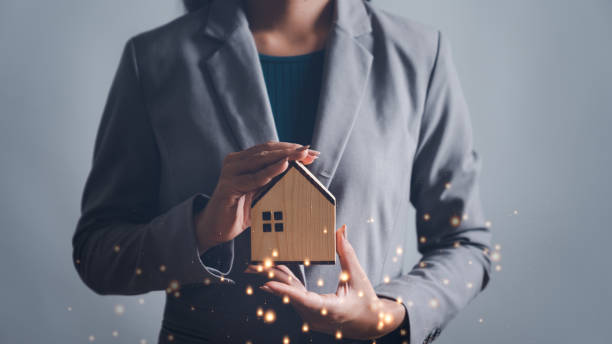 To increase your chances of having your Expression of Interest accepted, there are some things that you can do:
1) Include as many details as possible about your financial qualifications. The more information that you provide, the better chance you have of convincing the seller that you are a serious and qualified buyer.
2) Include a personal letter expressing your interest in the property. This can help set you apart from other buyers who may just be submitting an EOI in real estate because they think it's required.
3) Be available to answer any questions the seller may have about your EOI. They may want clarification on certain points, and being available to chat with them can show that you're committed to this process.
Submitting an Expression of Interest is a great way to get your foot in the door as a potential buyer. If your EOI is accepted, you will then be able to move forward with making an offer on the property. With that said, it's important to be prepared and ready to act if your EOI is accepted.
Explore this blog for insights and perspectives on the trend of Millennials investing in real estate:

THE TREND OF MILLENNIALS INVESTING IN REAL ESTATE: HOW THE YOUNGER GENERATION IS INVESTING
How Does EOI Work in Real Estate
An Expression of Interest is often required when making an offer on a property in the real estate industry. Unlike a standard purchase offer, an EOI in real estate does not bind the parties to enter into a contract. However, it shows the seller that you are serious about buying the property and allows them to gauge your level of interest.
When submitting an EOI, include all pertinent information about yourself and your offer. This includes your name, contact information, and any conditions of your offer. You should also be prepared to submit any supporting documentation, such as proof of funds or a pre-approval letter from a lender.
If you are selected as the successful buyer, you will be invited to enter into a formal purchase agreement with the seller. At this point, you will be expected to provide earnest money and follow through with the terms of your offer.
While an EOI in real estate does not guarantee a successful purchase, it can give you an advantage in a competitive real estate market. Be sure to provide all necessary information when submitting your Expression of Interest to increase your chances of success.
Discover the relevance of Sale Deed in real estate by reading this blog:

WHAT IS SALE DEED IN REAL ESTATE?
What Are the Dos for Submitting an EOI?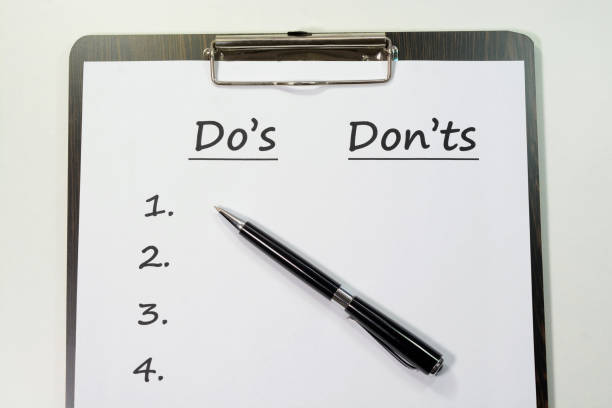 When submitting an Expression of Interest (EOI) in the Indian real estate industry, there are several key strategies you should employ to enhance your chances of a successful outcome. These dos will guide you through the process and help you stand out among potential buyers:
-Research the property thoroughly before submitting an EOI:
Conduct a comprehensive analysis of the property's location, amenities, and potential for growth. This will help you make a well-informed decision and tailor your EOI to the property's unique attributes.
-Make a realistic offer that matches market conditions:
It's important to strike a balance between offering a competitive price and ensuring it aligns with the property's actual value and the prevailing market trends.
-Stay flexible and open to negotiation:
Understand that negotiations are a standard part of the process. Be prepared to adjust your offer or terms to accommodate the seller's preferences and create a win-win situation.
-Submit your EOI promptly to show genuine interest:
Acting quickly demonstrates your genuine enthusiasm for the property and can set a positive tone for your interactions with the seller.
-Communicate clearly and concisely in your EOI:
Craft a well-worded EOI that clearly conveys your interest, background, and any relevant terms you wish to propose. Being concise ensures your message is easily understood.
-Respect submission deadlines to avoid missing out:
Meeting deadlines is crucial. Submitting your EOI on time reflects your commitment and seriousness as a potential buyer.
-Seek advice from real estate professionals:
Engage with professionals who have a deep understanding of the local market. They can provide valuable insights to refine your EOI strategy.
-Stay updated on market trends and shifts:
Keep yourself informed about changes in the real estate market, such as shifts in demand, supply, and pricing. This knowledge empowers you to make the right decisions.
Dive into this blog for expert predictions on property price trends in 2023:

PROPERTY PRICES SET TO PLUMMET IN 2023? EXPERTS SHARE THEIR PREDICTIONS
-Consider additional expenses beyond the purchase price:
Account for additional costs like property taxes, maintenance, and potential renovations when budgeting for the property.
-Approach the process with professionalism and respect:
Maintain a professional demeanour throughout the process. Respectful communication and interactions can leave a positive impression on the seller and contribute to a productive negotiation experience.
What Are the Don'ts of Submitting an EOI?
There are certain things you should avoid doing when submitting an EOI in real estate. Here are some of the don'ts:
-Don't submit an Expression of Interest without first doing your research:
Make sure you know what you're getting into and are comfortable with it before taking further action.
-Don't undervalue the property:
It's essential to be realistic about the property's value so that you don't overshoot the market or leave money on the table.
-Don't be afraid to negotiate:
Once you receive an offer, remember you are not obligated to accept it. If you feel the offer isn't fair, try to negotiate a better price.
-Don't forget to get professional help:
While it is possible to buy your home without hiring a real estate agent, working with a professional can make the process much smoother and less stressful.
-Don't forget to consider taxes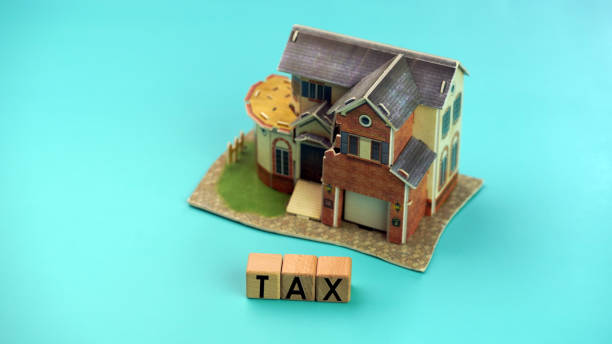 When submitting an EOI in real estate, you should be aware of any potential tax implications so that you don't find yourself unexpectedly owing money after the sale is completed.
-Don't underestimate the importance of timing
Pay attention to market trends and time your sale accordingly to get the best offers.
-Finally, don't forget to read the fine print
The terms of an Expression of Interest can be complex, and you should make sure you fully understand them before signing any agreements.
By following these simple tips, you can increase your chances of success when submitting an EOI in real estate.
Explore the legalities of a Release Deed by reading the blog below:

THE LEGALITIES OF A RELEASE DEED: WHAT YOU NEED TO KNOW BEFORE SIGNING IN INDIA
Benefits of Submitting an EOI in Real Estate
When submitting an Expression of Interest, ignorance can lead to making some big mistakes which can prove to be quite costly. There are a lot of things that you need to take into consideration, such as the track record of the developer, the location of the project, etc. Once you have researched, you will be better positioned to make an informed decision.
Another important thing to keep in mind is that you should never pay anything upfront when submitting an Expression of Interest. Some developers might try to get money from you by asking for an "EOI processing fee", but this is completely unnecessary and should not be paid under any circumstances.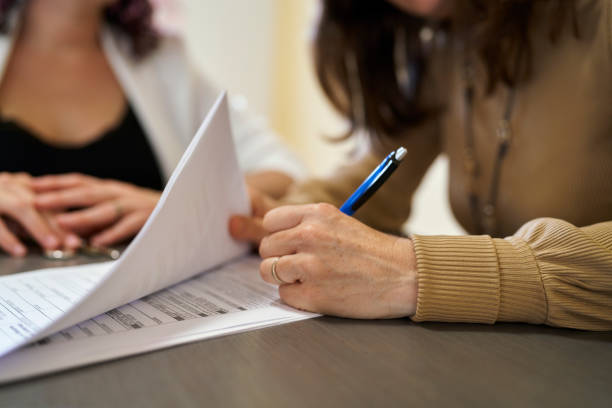 Now, let's explore the benefits of submitting an EOI in real estate:
1) Gives you access to projects that may not be available on the open market.
2) Helps you to secure properties before they are made available to other buyers.
3) Offers greater transparency as developers typically offer all information about the project and its progress.
4) It Allows you to get a better deal on properties, as developers tend to offer discounts for early bird buyers.
5) Facilitates a faster and easier purchase process.
6) Provides an avenue to network with potential business partners, as most EOIs are publicised in newspapers or online.
How to Prepare a Solid EOI Document?
An EOI real estate form signals an interest in purchasing real estate. When submitting an EOI document, certain factors must be followed to increase the chances of accepting your offer.
To prepare a solid Expression of Interest document, make sure to:
– Do your research on the property and area beforehand. This will give you a good idea of what the property is worth and how much you should offer.
– Write a clear and concise offer outlining your terms and conditions. Be sure to include relevant information such as your contact details and financial ability to purchase the property.
– Get everything in writing. Verbal offers are often not legally binding, so it is important to have everything down in black and white.
By following these simple guidelines, you can ensure that your EOI real estate form is solid and well-presented. Doing so will increase the chances of having your offer accepted and making your first step into the property market!
Ready to explore further? Read this blog to learn about the importance of Rectification Deed in real estate:

WHAT IS RECTIFICATION DEED IN REAL ESTATE?
EOI Real Estate Application Form in India
In India, the EOI Real Estate Application Form is available online and can be easily submitted. However, there are certain things to be kept in mind: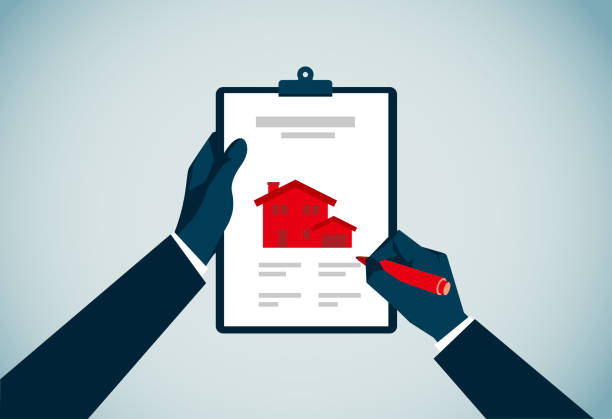 1. Make sure you fill out all the required fields in the EOI Real Estate Application Form. This includes your personal details and preferences for the property you are interested in.
2. Be specific when mentioning your budget and other requirements. This will help the real estate company shortlist properties that match your needs.
3. Submit the EOI real estate form as soon as you have decided on purchasing a property. The sooner you submit, the better your chances of getting a favourable response from the company.
4. Do not submit an EOI form if you are not seriously interested in purchasing a property. This will only waste the time of both parties involved.
2. Also, do not try to negotiate directly with the seller after submitting an EOI real estate form. It is best to let the real estate company handle all negotiations on your behalf.
Wrap-up
Submitting an EOI in real estate correctly can make a big difference in the success of your real estate business. Following these dos and don'ts should help prepare a competitive and attractive Expression of Interest for potential buyers or investors. By considering all perspectives, both parties will have an easier time coming to terms necessary for the sale.
In short, submitting a well-crafted EOI is paramount if you seek to seal the deal on any property transaction!
Frequently Asked Questions
1. Why is it important for home buyers and investors to understand the proper protocol for submitting an EOI in the real estate industry?
Submitting an EOI in real estate is a complex and competitive process, and investors and home buyers need to understand all the steps required to submit a successful Expression of Interest (EOI). Not only do you need to be aware of any changes in regulations or requirements, but being prepared with your financial resources and having knowledge of the market can be beneficial. Knowing how to properly submit an EOI and following the dos and don'ts can increase your chances of success.
2. What common mistakes do individuals often make when submitting an EOI in real estate for properties in India, and how can they be avoided?
One of the most common mistakes individuals make when submitting an Expression of Interest for properties in India's real estate market is not providing sufficient information or documents. Individuals should always provide complete and accurate information about themselves and the property they are interested in. This includes their contact details, financial records, identity proof, and other relevant documents.
Another mistake often made is not understanding the terms and conditions mentioned in the EOI properly before submission. It is important to read through and understand all applicable rules thoroughly before submitting your bid to avoid any legal issues later on. Additionally, it is advisable to get a professional opinion from an experienced real estate lawyer if you have any doubts about the legal aspects of a property you wish to purchase.
3. Are there any specific regulations or guidelines that potential investors and home buyers need to know while preparing and submitting their EOIs for properties in India?
Yes, potential investors and home buyers need to be aware of some specific regulations or guidelines while preparing and submitting their EOIs for properties in India. The application process must adhere to the laws implemented by the SEBI or Securities and Exchange Board of India. This includes registering with SEBI as a stock market intermediary, abiding by RBI regulations (for foreign investors), keeping detailed records of transactions and complying with KYC (Know Your Customer) requirements, among other things.
Additionally, there may be other specific state-level requirements depending on where the property is located. By familiarising yourself with the applicable laws, rules and regulations related to real estate investment in India before submitting your EOI in real estate, you can stay ahead of any potential legal setbacks along the way.