India is facing a crisis in affordable housing. As the population continues to grow, so do the housing demand and the accompanying prices. There is an ever-widening gap between those with access to decent housing and those without access.
This article takes an in-depth look at India's affordable housing crisis, exploring its root causes, progress made so far, and potential solutions that could help improve access to decent living conditions for all. It also looks at initiatives already underway that are helping to make a difference. Read on for more insight into India's affordable housing crisis and what can be done to alleviate it.
Also Read:

PROPERTY PRICES SET TO PLUMMET IN 2023? EXPERTS SHARE THEIR PREDICTIONS

Affordable Housing in India
The availability of affordable housing has been a longstanding issue in India. According to a report by the National Housing Bank, the demand for housing in India is expected to grow at an annual rate of 1.8 million units between 2018 and 2022. However, the current supply of affordable housing can only meet 10% of this demand, resulting in a severe shortage of affordable homes.
Experience exceptional service! Click below to get alerts on new properties.
Contact Builder For Latest Offers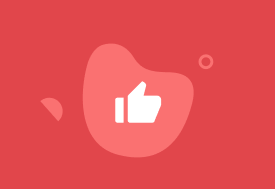 Thank You
Our Builder Representative Will Contact You Shortly
Back to Home
The lack of affordable housing has had several negative consequences for the people of India. For one, it has contributed to the country's growing urban-rural divide, as many rural residents are forced to move to cities for work and live in slums. Additionally, the high cost of housing has placed a great burden on low-income families, who often spend a significant portion of their income on rent or mortgage payments.
There have been some efforts to address the affordable housing crisis in India. In 2017, the government launched the Pradhan Mantri Awas Yojana (PMAY), which aims to provide affordable housing for all by 2022. However, critics have argued that the program has not effectively addressed the country's housing shortage.
More needs to be done to solve India's affordable housing crisis. The government must increase the supply of affordable homes and make them more accessible to those who need them most. Additionally, private developers need to do their part by building more low-cost housing units and making it easier for people to purchase them. India can address its affordable housing crisis only with a concerted effort from all stakeholders.
India's Housing Crisis
India is facing an affordable housing crisis. A lack of access to affordable housing is one of the key challenges facing the country. According to a report by the National Housing Bank, the current demand for housing in India is estimated at around 26 million units. Of this, only about 11 million units are available, leaving a huge gap of 15 million units. This shortage is especially acute in urban areas, where the demand is estimated at 20 million units, while only about 6 million units are available.
The high cost of land and construction materials, coupled with stringent regulations, have made it difficult to build affordable housing units for low- and middle-income families. As a result, many people are forced to live in cramped and inadequate housing conditions. In some cases, families live in informal settlements or on city streets.
The government has taken steps to address the housing crisis, including launching several affordable housing schemes. However, these initiatives have not been enough to meet the soaring demand. There is an urgent need for more comprehensive and coordinated action from all stakeholders – including the government, private developers, financial institutions, and civil society organizations – to find sustainable solutions to India's affordable housing crisis.
Also Read:

THE IMPACT OF RERA ON BUILDERS IN THE REAL ESTATE SECTOR OF INDIA

The Reasons for the Affordable Housing Crisis
Many factors have caused the current housing crisis in India. Firstly, the country has seen unprecedented urbanization recently, with millions of people moving to cities for work. This has put immense pressure on cities' already limited housing stock, driving up prices and making it difficult for lower-income people to find affordable homes.
Secondly, the Indian government has placed very little emphasis on affordable housing developments, instead focusing on initiatives benefiting middle-class and upper-class citizens. This has meant that only a few new homes are being built that are within reach of those who need them most. Lastly, the current economic slowdown has made it even more difficult for people to afford homes, as incomes have stagnated or fallen while prices have continued to rise.
All of these factors have contributed to the current housing crisis in India, which has left millions of people struggling to find affordable homes. The situation is especially dire in cities, where the demand for housing is highest, and prices have soared in recent years. Unless something addresses these underlying issues, it is hard to see how the situation will improve anytime soon.
Learn More:

RERA-LIZE YOUR RIGHTS: A STEP-BY-STEP GUIDE TO FILING RERA COMPLAINT

The Effects of the Housing Crisis
The effects of the housing crisis are far-reaching and devastating. Families are forced into slums and informal settlements without access to basic services or adequate housing. The number of people living in poverty has increased, as has the incidence of disease. Homelessness is on the rise, as are crime rates.
The situation is exacerbated by the fact that there is very little affordable housing available, and what is available is often of poor quality. In addition, the government's response to the crisis has been inadequate, leaving many families without any hope for a solution.
Low-Income Housing
The Indian government has struggled to provide affordable housing for its citizens for many years. The problem has been exacerbated by the country's rapid population growth and urbanization. As a result, millions of Indians live in slums or on the streets.
The government has attempted to address the issue through various programs, but these have largely been unsuccessful. For instance, the Pradhan Mantri Awas Yojana (PMAY) was launched in 2015 to provide affordable housing for all by 2022. However, as of 2019, only 3% of the target homes had been built.
There are several reasons why the government's efforts have failed to make a significant impact. One major problem is that most of the funds allocated for affordable housing are used up by middle-income families who do not truly need assistance. Another issue is that construction costs have skyrocketed in recent years, making it difficult for developers to build affordable, high-quality homes.
The situation is unlikely to improve anytime soon, as the government is unwilling to make the necessary reforms. This means that millions of Indians will continue to struggle to find decent housing that they can afford.
Also Read:

HOW TO PAY PROPERTY TAX THANE

Affordable Housing Scheme
One of the main problems with PMAY is that it only provides subsidies for those buying or constructing their first home. This means people who own a home are not eligible for the subsidy. As a result, many people who could benefit from PMAY cannot do so.
Another issue with PMAY is that it only applies to certain housing types. For example, it does not apply to slum areas or informal settlements. This means that most people who need affordable housing cannot benefit from the scheme.
The government is aware of these issues and is working on improving PMAY. For example, they plan to extend the subsidy to cover second and first homes. They are also working on making more housing types eligible for PMAY subsidies.
Despite these improvements, it will still take some time before all Indians can access affordable housing. In the meantime, there are some things that you can do if you're struggling to find affordable housing:
1. Look for government-sponsored housing schemes: The government sponsors several schemes that provide affordable housing to people who meet certain criteria. These schemes often provide subsidies and lower rent rates, so they are worth looking into if you struggle to find affordable housing.
2. Look for non-governmental housing organizations: Several non-governmental organizations provide affordable housing to needy people. These can include charities and other social service organizations, so it's worth looking into them if you need help finding a place to live.
3. Consider house sharing: If you have friends or family willing to share a house with you, then it could be a great way of cutting down on renting or buying your place. This is particularly true if multiple people contribute towards the expenses since it will make it much easier to afford the monthly rent or mortgage payments.
Government Housing Schemes
In recent years, the government has launched several schemes to try and address the affordable housing crisis, but they have had little success.
Another government initiative is the Rajiv Awas Yojana (RAY), launched in 2007 to make slums livable by providing basic amenities like water and sanitation. The scheme has been largely successful, but it has only helped those who already live in slums – it has done nothing to address the issue of affordable housing for those who do not live in slums.
The government has also tried encouraging private developers to build more affordable housing by offering tax breaks and other incentives. However, many developers are unwilling to take on projects that are not highly profitable, so this approach has had limited success.
It is clear that the government needs to do more to address the housing crisis in India. There is no quick fix, but India can provide housing for all its citizens with better planning and increased investment.
Read More:

TOP FLAT SCHEMES IN MAHARASHTRA

Conclusion
India's affordable housing crisis is a multifaceted problem that requires an equally complex solution. The government has already taken steps to address this issue, but more needs to be done.
While the challenges are considerable, there is still hope for success if all stakeholders work together to provide affordable housing for everyone in India. By investing in innovative infrastructure and implementing policies that encourage construction while protecting the public welfare, we can ensure that no one in our country will be left behind and have access to a safe home.
Frequently Asked Questions:
What is affordable housing?
Affordable housing is a term used to describe housing deemed affordable to those with a median household income or below, as usually defined by the local government. The main objective of affordable housing initiatives is to ensure everyone has access to safe, secure, and adequate housing. Different countries will have their initiatives and regulations regarding affordable housing. In India, the Affordable Housing mission aims to provide effective solutions through various initiatives, such as availing easy finance and creating an enabling policy framework.
What is the eligibility for affordable housing in India?
Eligibility requirements for affordable housing in India vary depending on the type of program and also by state. Generally speaking, applicants must meet certain income and employment requirements and have a good credit score. Additionally, some states may require that applicants participate in a homeowner education program before they are eligible to receive affordable housing.
What are the main characteristics of affordable housing?
Affordable housing typically refers to homes priced lower than the market rate and geared toward those with a limited income. These homes typically have a lower purchase price, monthly rent, and other benefits, such as reduced utility costs. The main characteristics of affordable housing include: low down payments, low mortgage rates, and tax credits for those meeting certain income criteria. Additionally, many affordable housing projects also come with additional amenities such as access to public transportation, living areas with modern amenities such as wifi, recreational facilities like parks, and more.