Thane, a city located on the outskirts of Mumbai, has emerged as a prime destination for homebuyers and investors looking for ready to move flats. With its coveted location, excellent infrastructure, and promising property market, Thane has become a hotspot for those seeking hassle-free and convenient living options.
If you are looking for ready to move flats in Thane, you're in the right place!
In this blog, we will explore the benefits of ready to move flats and showcase some of the top projects listed on our website, which will help you make an informed decision for your new dream home.
Experience the difference: Trust our experienced team of real estate professionals to help you make smart investments and grow your wealth.
Contact Builder For Latest Offers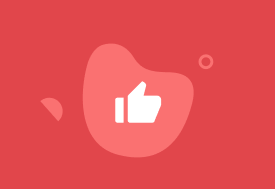 Thank You
Our Builder Representative Will Contact You Shortly
Back to Home
What are Ready to Move Flats?
Ready to move flats are exactly what they sound like – flats ready for immediate occupancy. These flats are already constructed and fully finished, so you don't have to worry about construction delays or uncertainties.

One of the biggest advantages of these flats is that you can start living in them immediately after buying them. You don't have to wait months or years for the flat to be ready, so you won't have to spend money on rent while waiting.
Another advantage of ready to move flats is that the buyer gets a clear idea of what they're buying. They can physically inspect the property and see if it meets their requirements before making a purchase decision. This reduces any risks associated with pre-construction and under-construction purchases.

Moreover, since these flats are usually located in established residential areas, buyers can access all amenities, such as schools, hospitals, shopping centers, etc., from day one without waiting until the new infrastructure is built around their property.

Investing in ready to move in projects in Thane saves both time and money while providing peace of mind in knowing exactly what you're getting.
Check out this blog for insights and information on low budget flats in Thane:

SMART SAVING, STYLISH LIVING: LOW BUDGET FLATS IN THANE YOU'LL LOVE
Thane: A Prime Location for Ready to Move Projects
Thane, often called the "City of Lakes," offers an ideal blend of urban living and serene natural surroundings. Its proximity to Mumbai and excellent connectivity through major transportation hubs make it a sought-after location for residential and commercial purposes.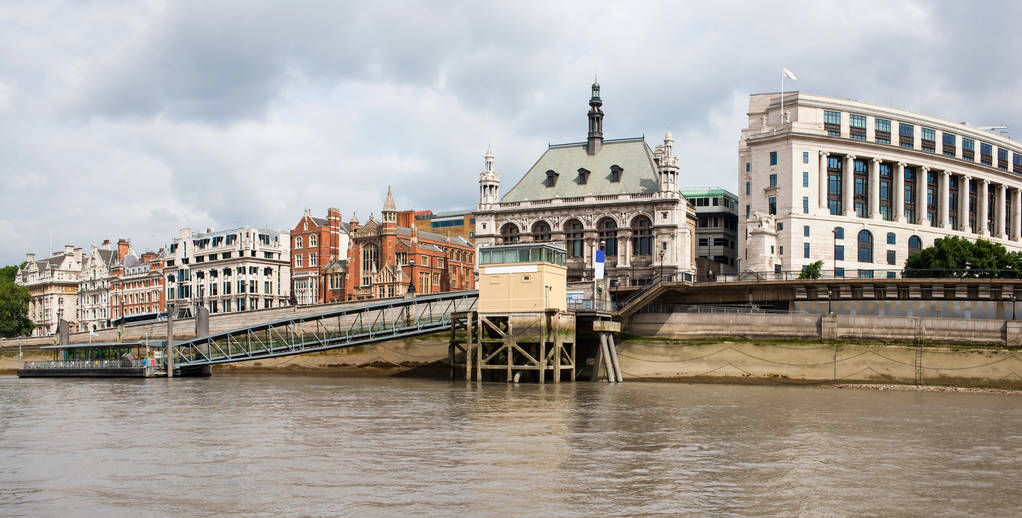 Thane has a robust social infrastructure, including reputed schools, hospitals, shopping malls, parks, and recreational facilities, making it a self-sustained city. The city has witnessed significant infrastructural developments, including expanding road networks, metro connectivity, and upcoming infrastructure projects, further boosting its real estate market.
Thane has witnessed consistent appreciation in property prices over the years, making it a favorable market for investment in ready to move flats. If you are planning to buy ready to move flats in Thane, here are some reasons why it's the best city for such properties.

Firstly, Thane is located close to the Eastern Express Highway, which connects it to Mumbai and other key areas of MMR. This makes commuting easy and hassle-free. Moreover, Thane has a well-developed public transport system with buses and trains connecting it to all city parts.

Secondly, Thane boasts world-class social amenities like schools, hospitals, shopping malls, restaurants, etc., making it an ideal place to live for families and individuals who seek an active lifestyle.

Thirdly, Thane offers a plethora of options when it comes to buying ready to move flats. Depending on your budget and preferences, you can choose from 1BHKs to luxurious apartments with modern amenities like swimming pools, gymnasiums, etc.

Lastly, Thane enjoys great weather throughout the year due to its proximity to hills, making it visually appealing. The green cover around Thane also contributes towards clean air quality leading to healthier living conditions.

All these factors make Thane one of the most sought-after locations in MMR when looking for ready to move flats or any other type of property investment opportunity available today!
Benefits of Ready to Move Flats in Thane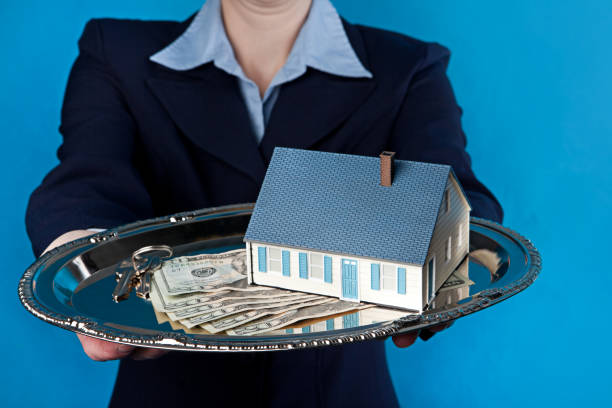 Investing in ready to move projects in Thane comes with a plethora of advantages. One of the key benefits is the elimination of delays in possession, a common concern in under-construction projects. With ready to move flats, you can save yourself from the uncertainty and stress of construction delays and immediately start enjoying the comfort of your new home.
Ready to move flats also eliminate construction risks, as you can physically inspect the property before making a purchase decision. This provides peace of mind and ensures that you get what you see.
Another advantage is the immediate availability of the flat for living or renting, which allows you to generate rental income or move in without further waiting. Additionally, ready to move flats in Thane offer convenience in terms of documentation, as you can avail home loans easily and start living in your dream home sooner.
Top Ready to Move Flats in Thane
As a leading real estate portal, we have curated a list of ready to move flats in Thane currently listed on our website. These projects offer a range of options to cater to the needs and preferences of different homebuyers and investors. Here are some top ready to move projects in Thane and their highlights:
1. Gingelia Residential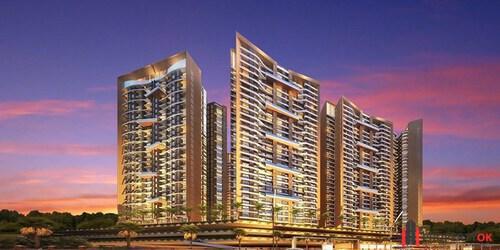 Located in the prime location of Ghodbunder Road, Thane, Gingelia Residential is one of the best ready to move projects in Thane. Developed by the reputed Acme Housing India Pvt. Ltd., this project consists of 2 BHK and 3 BHK ready to move apartments. These brand new apartments are close to several well-known schools, hospitals, shopping malls, and more, making the project a notable one to consider while planning to buy flat in Thane.
Modern amenities like a gymnasium, swimming pool, kids' play area, and an elegant cycling and jogging track are other notable features of this project.
2. Ozone Herbelia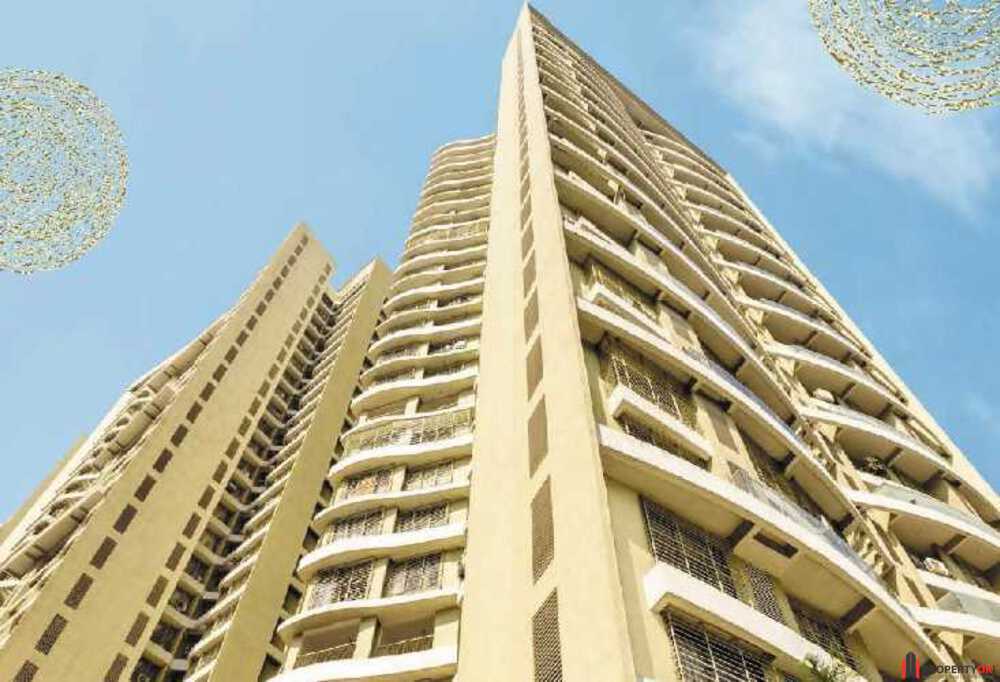 These new ready to move flats for sale in Thane is also developed by Acme Housing India Pvt. Ltd. and consists of 2 BHK and 3 BHK apartments in the locality of Manpada. The apartments are fully furnished and have all the modern amenities one could ever dream of in this architectural wonder. The top-notch amenities offer an upscale lifestyle to its residents.
Another major highlight of Ozone Herbelia is the proximity to key infrastructures like the Kasara Railway Station and Cinepolis, located within 3 km, making life quite comfortable for the residents. The location is also close to banks and shopping centres. Various safety measures are also incorporated into this project.
3. Silver Oak at Prestige Residency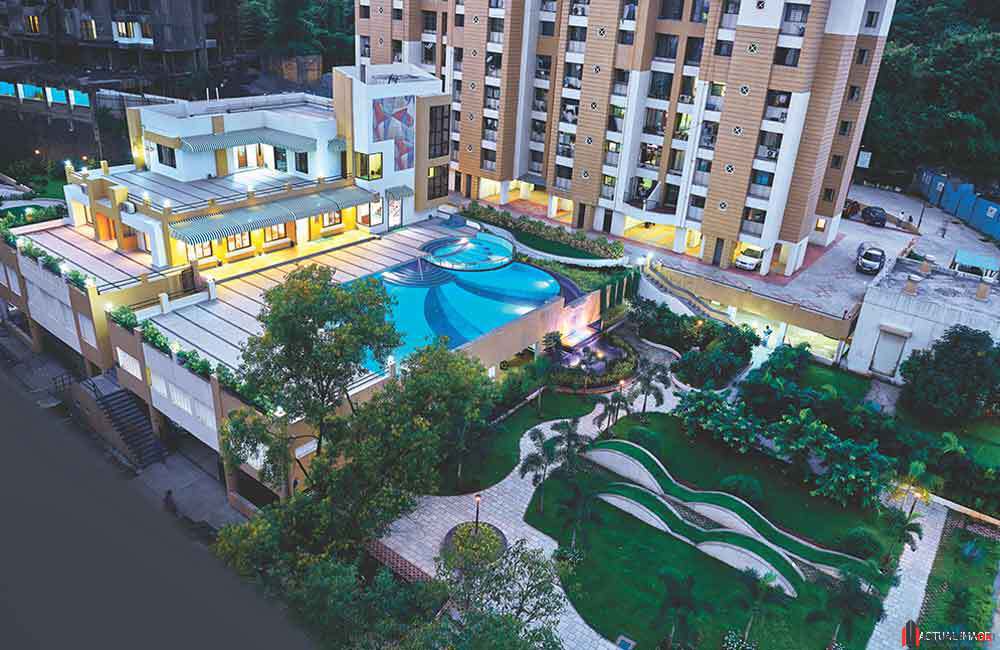 This fascinating project by Prescon Realtors is located at Ghodbunder Road, Thane. These ready to move flats at Silver Oak offer 2 BHK and 3 BHK apartments with amenities suitable for even small families, couples, and bachelors. The nature-friendly atmosphere combined with easy access to public transport utilities makes this project desirable among those who wish to live a peaceful life amidst the posh locality of Thane.
4. Lifestyle City Kalyan-Advantage A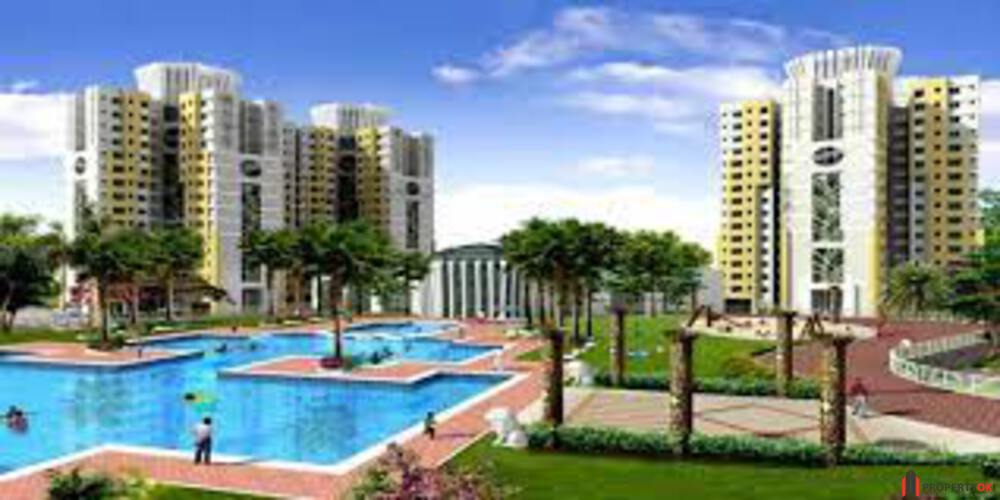 With over 15 years of experience in the Mumbai real estate industry, the projects by Nirmal Lifestyle Kalyan Pvt. Ltd. always add mind-blowing quality to design and strive to include innovative amenities in the projects they deliver. Their prestigious project Lifestyle City Kalyan-Advantage A, is no exception. This ready to move in project has apartments with 2 BHK and 3 BHK configurations.
The uniqueness of this project is further enhanced by the plethora of amenities offered to the dwellers. The amenities are incorporated, focusing on balancing necessity and modernity. The prime location ensures connectivity to key landmarks like the Ambivli Railway Station and the Kalyan Hospital. The Niraj Park, Shree Super Bazar, and PVR Kalyan are located within 3kms which is helpful to engage the residents during holidays. The famous Hotel Koliwada is just a few meters away to satisfy your food cravings.
5. Tharwani Ariana Phase III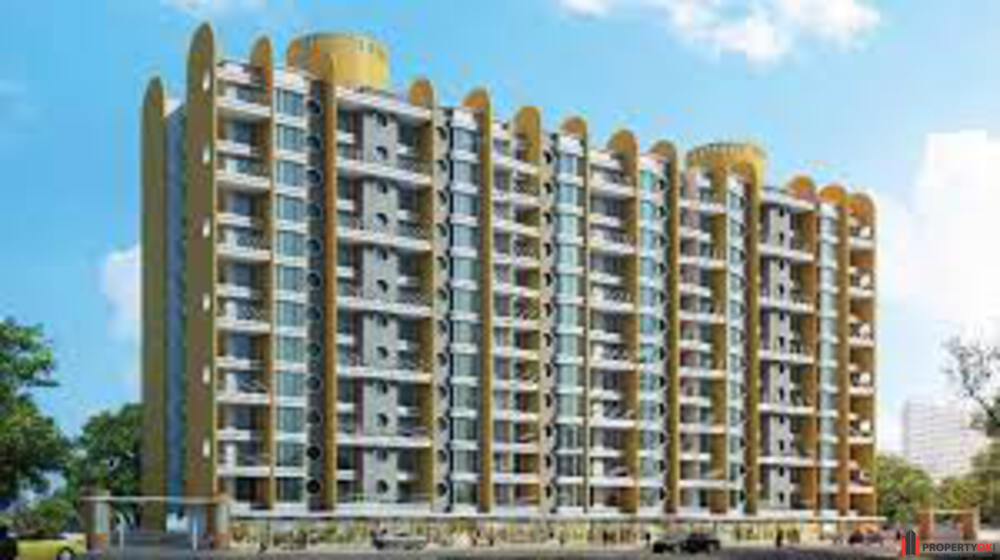 This spectacular project by Tharwani Infrastructures offers 1 BHK, 2 BHK, and 3 BHK ready to move flats in Thane, Ulhasnagar, at budget-friendly prices. All modern amenities are included in this project, like a swimming pool, indoor games facilities, tennis court, fire fighting system, squash court, storm water drains, cycling and jogging track, energy management, and solid waste management facilities, as well as landscaping and tree planting.
The location also ensures hassle-free commuting due to the prevalence of the Badlapur and Ambernath Railway Stations nearby. The proximity of Tharwani Ariana Phase III to the SBI and other well-known banks combined with recreational hotspots like Siddhivinayak Park makes these ready to move apartments very desirable among middle-class families.
6. Palava Viento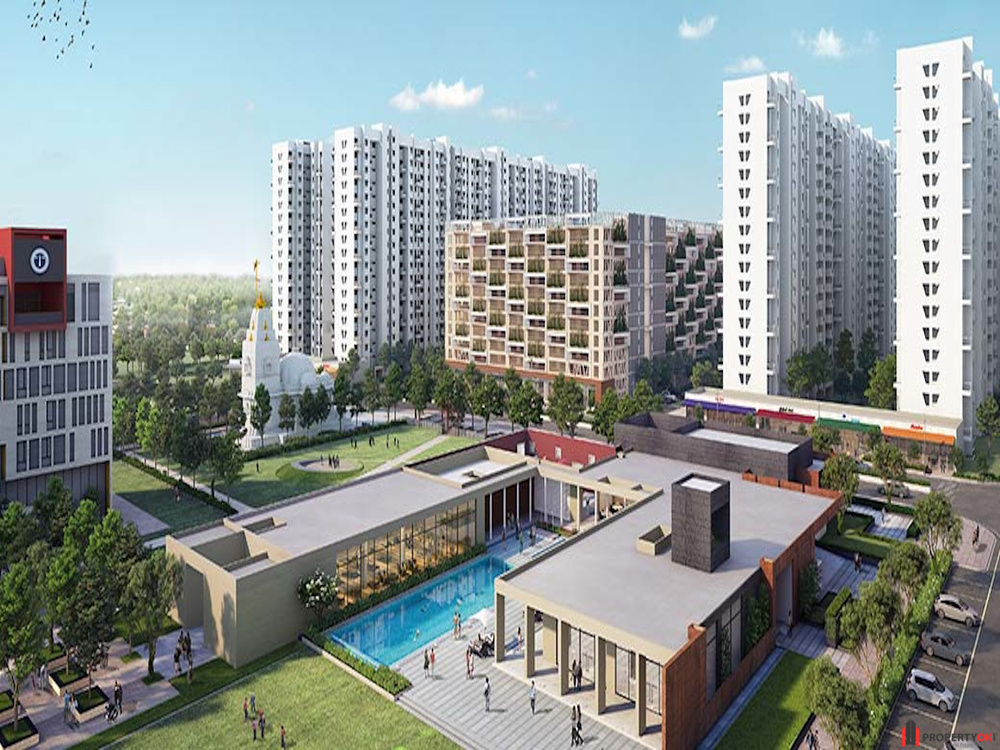 Palava Viento by Palava Dwellers Pvt. Ltd. offers elegant 1BHK, 2 BHK, and 3 BHK apartments in the highly evolving location of Dombivli, Thane. This project has the advantage of being located in a prestigious location and is constructed with all resident aspirations in mind. It also offers a wide range of amenities to dwellers.
Internal roads and footpaths give ample convenience to residents so they can enjoy healthy morning walks without the need to go to a public park. The exteriors of this project are well crafted to align with the natural environment, which will be quite relaxing, especially in the evenings when you want to experience serenity after a long day of relentless work.
7. Alpinia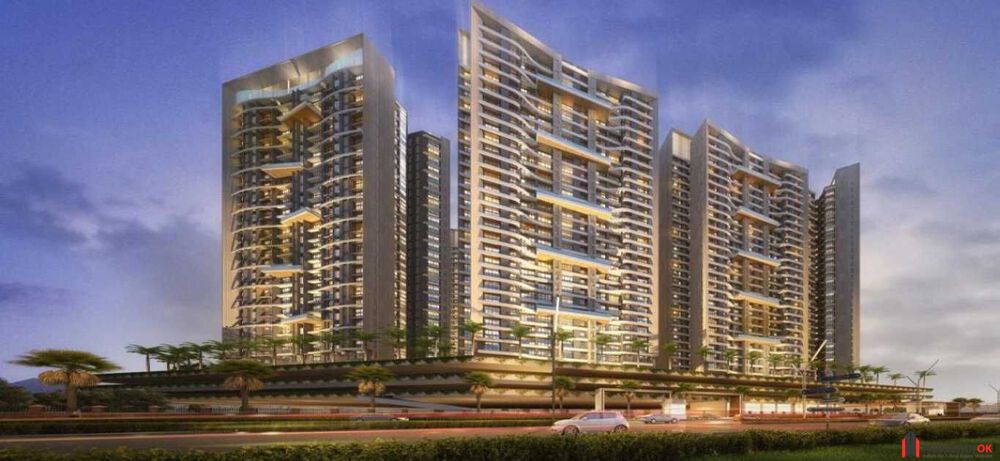 This prestigious project by Acme Housing Pvt. Ltd. has thoughtfully designed 2 BHK and 3 BHK apartments located in Thane West. These ready to move flats are a pure blend of contemporary amenities built keeping in mind the evolving design trends in modern architecture.
The landscaped garden at Alpinia is embellished with well-maintained plants and trees where you can relax and enjoy peace in the midst of a peaceful environment. A well-equipped library facility is also available in this residential complex, where sprouting readers can easily sharpen their reading skills.
Uncover new perspectives and insights on the posh areas in Mumbai by reading this blog:

EXPERIENCING THE BEST OF MUMBAI: EXPLORING THE POSH AREAS IN MUMBAI
Summing Up
Thane offers an excellent market for ready to move flats, catering to the needs and preferences of homebuyers and investors. With its ideal location, robust social infrastructure, and promising real estate market, Thane has emerged as a prime destination for those seeking hassle-free and convenient living options. Investing in ready to move projects in Thane has numerous benefits, including eliminating delays, construction risks, and convenience in the documentation.
The top projects listed on our website, including the ready to move projects in Thane mentioned in this blog, offer various options to suit different requirements and modern amenities for a comfortable lifestyle. So, say goodbye to delays and explore the ready to move flats in Thane today to fulfill your dream of owning a new home or making a smart investment!
Frequently Asked Questions:
1. What should homebuyers look for when selecting a reputable builder or developer for their ready-to-move property needs?
Homebuyers should ensure the builder or developer is reputable by researching their history and checking reviews from previous customers. They should also verify the project completion timeline provided, check the quality of construction materials, and inquire about any additional fees involved. Homebuyers should also take a tour of any ready-to-move properties, if possible, to further ensure their investment is a good one. Finally, it's always wise to get professional legal advice before signing on the dotted line!
2. What are the benefits of investing in a ready to move flat compared to an under-construction property?
Investing in a ready to move flat offers many benefits compared to under-construction ones. First and foremost, you can immediately move into the property and start enjoying its features, such as modern amenities, spacious rooms, and high security. Secondly, you can save on fees such as registration charges and interest rates associated with mortgage loans. Ready to move flats also offer low maintenance costs due to less wear and tear on the property. Lastly, they offer more flexibility regarding future improvements or modifications that one might want to make.
With ready to move flats, it is much easier to plan out your improvements because you already have access to the property. All these factors make investing in ready to move flats an attractive option for home buyers, real estate investors, and entrepreneurs looking for an easy and cost-effective way to invest in their dream homes.
3. What are some key features to look out for when exploring ready to move flats in Thane?
When it comes to exploring ready to move flats in Thane, here are some key features to look out for:
Location: It's important to consider the area you want to live in before deciding. Think about what kind of amenities are nearby, such as grocery stores, banks, schools, and parks.
Budget: Set a budget that makes sense regarding your needs and lifestyle. Also, make sure to account for any additional expenses like taxes and maintenance costs.
Floorplan: Consider the layout of your flat and how it fits in with your lifestyle. For example, if you have children, ensure enough room for them to play. Also, consider how much storage space you will need for all your belongings.
Amenities: Are there any amenities that make a living more comfortable or give you access to leisure activities? Whether it be a clubhouse or swimming pool, find out what options are available at the complex you're looking at.
Safety & Security: One of the most important things is feeling secure in your home; check if the building has adequate security measures, such as CCTV surveillance and guards on duty 24/7.