Are you thinking of buying or selling a property in 2023? You may want to pay attention to the latest predictions from experts in the field, as they forecast a significant drop in property prices. Whether you're a first-time homebuyer, a seasoned real estate investor, or simply curious about the market, this blog post will provide valuable insights and information to help you make informed decisions.
Keep reading to find out more about the factors driving the predicted price rates and the impact they will have on the real estate market.
Property Prices Set to Crash in 2023
While the pandemic-induced lockdown made matters worse in every industry sector for the short term, it has fundamentally altered buyers' mindsets. The real estate market in India spectacularly came out of the scenario with flying colours. Though this is the case, one must always remember the slowdown that aggravated the sector with the induction of demonetization, the GST regime, and RERA.
Get the right answers to your real estate queries! Read on:

RERA-LIZE YOUR RIGHTS: A STEP-BY-STEP GUIDE TO FILING RERA COMPLAINT
The property market is a complex and constantly changing entity, and it can be difficult to predict what will happen in the future. However, there are several indications that property prices are set to crash in 2023 and the most affected will be metro cities.
Housing demand declines in times of economic downturns like recessions, resulting in widespread job losses and decreased savings.
But first, we need to understand what a recession is.
When a country's GDP or Gross Domestic Product experiences a consecutive fall for more than two quarters, then a recession is happening. According to economists, an expansion of upto 10 years occurs in an economy prior to entering a recession.
A decline in many quarters is noticeable before the recession. This is marked by the loss of trust in the concerned sectors and reaches an extent that results in fewer investments and even total investment withdrawals. This directly affects the unemployment rates of the country as well. The global recession is sure to have a far-fledged run in 2023, and a drop of from 7% to 35% is expected in property prices according to PropertyOK experts. Some property market predictions indicate that the rural area price will stagnate for the next 2 to 3 years.
One of the main factors contributing to this potential crash is the economic downturn currently affecting many countries worldwide. As the economy struggles, people are less likely to have the financial means to purchase property, leading to a decrease in demand and a subsequent drop in property prices.
Another important factor to consider is the current state of the housing market. Many experts believe that we are currently in the midst of a real estate bubble, with prices being artificially inflated due to a lack of available properties and a high demand for housing. This real estate bubble is not sustainable in the long term, and property prices are likely to drop significantly when it bursts.
However, it's important to keep in mind that these property market predictions are just that-predictions. The housing market is incredibly complex and there are many factors at play that can influence prices. Additionally, certain regions may be more or less affected than others, depending on the local market conditions.
Ready to take the next step in your real estate journey? Contact us now for a consultation and let our experts guide you through the process!
Contact Builder For Latest Offers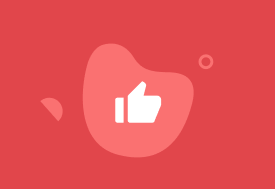 Thank You
Our Builder Representative Will Contact You Shortly
Back to Home
Property Prices in 2023: what to expect
According to the Press Trust of India(PTI), more than 58 percent of real estate developers expect a surge in housing prices due to the rapid rise in input costs. Meanwhile, Liases Foras, the property research firm, has estimated that about 43 percent of the developers are expecting stability in residential demand in 2023, with about 31 percent feeling a spike of up to 25per cent, according to a joint survey in the past two months.
A major portion of developers is expecting a rise in house prices in 2023, even when uncertainties on the economy and a rise in inflation rates are prevailing. Real estate developers are also prioritising launching new projects and finishing off pending ones to improve the demand. Hence we can expect a rise in the number of new launches that equals the supply of under-construction ones.
A marginal increase in property prices and new launches were the highlights in 2022, especially in India's major cities. Robust demand also helped reduce unsold stock, and property price growth was favourable for real estate investments. After all, population explosion, increase in wealth, and urbanisation are also some of the key factors driving the real estate market.
Explore Top property transactions in the trendiest locations with PropertyOK! Read now!

REAL ESTATE FRENZY: ANDHERI WEST'S TOP 10 PROPERTY TRANSACTIONS OF DECEMBER 2022

Property Crash of 2023: causes and effects
It is also worth considering that a crash in property prices can have both positive and negative effects.
Let's have closer look at them:
Causes:
Economic downturn: The last economic downturn was marked by the Great Recession, which began in 2007 and lasted until 2009. It was also the longest recession to have taken place after the Second World War. Most analysts are expecting an economic downturn in 2023.
Real estate bubble: When supply overtakes demand, there are chances of developing a housing bubble. This may significantly increase the average home price; and if this trend continues, the bubble might burst.
Interest rates: Interest rates also play a pivotal role in the potential crash of properties in 2023. As interest rates rise, it becomes more expensive for people to take out mortgages and purchase property. This can lead to a decrease in demand and a drop in property prices.
According to expert research, mortgage rates hit a 20-year high two months ago. Even though the rates went down slightly, uncertainties prevail on whether they will drop in 2023. Still, reports show that homebuyers are still enthusiastic about buying homes despite the rising interest rates.
Market correction: It's also worth noting that property prices have been rising for several years, and some experts believe we are due for a market correction. This means that prices have risen too high and are now overvalued, and they need to come back down to a more realistic level.
Over-leveraged market: Overleveraging is when a business has borrowed too much money and can no longer pay the interest and other expenses due to the burden caused by debt. As of now, a large number of residential projects are sold via subvention schemes.
High leverage can stall project development, resulting in reduced incentives required to complete the project. Getting overleveraged can lead to a downward spiraling of finance, resulting in the necessity to borrow more.
Effects:
Impact on the economy: An economic recession can significantly impact the Indian economy. As economic activity slows down, there is a decrease in demand for goods and services, leading to job losses and a decrease in production. This can lead to a slowdown in economic growth, and a severe economic recession could lead to a contraction of the economy.
Recessions can also lead to a decrease in consumer and business confidence, further exacerbating the slowdown. The government and the Reserve Bank of India may take steps to stabilize the economy, such as lowering interest rates and increasing government spending. However, it may take time for the economy to recover from a recession fully.
Impact on the construction industry: Factors like the cost of materials used in construction, spending capacity, and loan rates can affect the real estate market in India.
As the cost of construction increases, the final price of the property also increases, which can cause a fall in demand. The construction sector is the backbone of real estate and workflow disturbances result in project delays and cost overruns.
Impact on Government: The Government of India permits projects with a hundred percent FDI(Foreign Direct Investment). We can also expect strong GDP growth in the near future, which will further boost urbanization and real estate interests.
The infrastructure and logistics sector are doing better compared to other sectors thanks to the Central Government's focus on improving the same to match the West. Also, the industry has seen growth that is holistic across tier I, II & III cities. Initiatives liker Smart Cities Mission and AMRUT(Atal Mission for Rejuvenation and Urban Transformation) can further contribute to a rise in demand. It's also very much possible to witness a boost in real estate sales if the Government offers any reduction in stamp duty.
Impact on Banks: Loan rate fluctuations can affect builders and property buyers equally. High-interest rates can result in a reduction in property construction, reducing the number of property buyers. The home loan interest rates increased with the rise in repo rates. However, flexible payment plans by developers helped encourage buyers to finish their purchases.
Property Market Forecast for 2023
According to Mr. Boman Irani(Chairman and Managing Director of Rustomjee Group), the real estate market is expected to grow further in 2023 as well. The change in home buyer demographics is positive for the sector, and technological advancements add to the trend.
Many prominent real estate developers are approaching the developments with optimism and hope to witness a move away from fragmentation. Furthermore, an increase in reputed developers' equity is expected, which will also strengthen their market position.
The key factors that lead to a surge in demand are
Change in buyer mindset caused by pandemic period-driven life experiences, including the hybrid work culture.
The stability of real estate investment compared to the stock market's volatility.
The growth of the Indian economy despite all the odds.
Property Investment Opportunities During a Market Crash in 2023
As people become more uncertain about their financial future, they may be less likely to purchase a home. This decrease in demand can lead to a decrease in house prices. Additionally, as more people are forced to sell their homes due to financial difficulties, the supply of homes on the market may increase, which can also put downward pressure on prices.
Clear your real estate doubts. Read on!

WHY REPO RATE HIKE IS A GROWING RISK FOR HOMEBUYERS

However, it's worth noting that real estate market is complex and can be affected by a variety of factors, so the impact of economic recession on house prices can vary depending on the specific market and economic conditions.
In general, property prices tend to fall more in areas that are heavily dependent on a specific industry or have a high concentration of businesses affected by the recession. For example, during the 2008 financial crisis, property prices in areas with a high concentration of subprime mortgages fell significantly.
During the COVID-19 pandemic, markets such as tourism and oil-dependent areas significantly fell in property prices. It is also worth noting that certain areas with a high supply of new developments may experience a bigger drop in property prices compared to areas with a limited housing supply. It's important to remember that property prices can also be influenced by factors such as location, accessibility to amenities, and the overall economic conditions of a region.
Also read:

A GUIDE TO LIVING IN MUMBAI, INDIA: THE CAPITAL OF DREAMS

Conclusion
While some experts predict that property prices may decrease in 2023, it's important to remember that the real estate market can be unpredictable. It's always a good idea to do your research and consult with a professional before making any big financial decisions.
Confused? Don't be! Read on:

HOW TO FIND THE BEST REAL ESTATE AGENTS IN MUMBAI

Additionally, a decrease in property prices can also present opportunities for buyers. It's important to keep a long-term perspective and consider factors such as location, the condition of the property, and your financial situation before making any decisions. Only time will tell how the market will play out in the coming year.
Join the experts to get the perfect property that you deserve! Click below to visit our website now!

PropertyOK
Frequently Asked Questions
How does the recession affect homebuyers?
Recession can have a significant impact on homebuyers. During a recession, unemployment rates tend to increase, making it more difficult for potential buyers to secure a mortgage. However, a recession can also present opportunities for buyers, as they may be able to purchase a home at a lower price.
Will house prices fall in a recession?
During a recession, housing prices may fall due to a decrease in demand and an increase in supply. As the economy slows down, people may lose their jobs, making it more difficult to afford a home.
Where have property prices fallen the most?
The impact of a recession on property prices can vary depending on the specific market and economic conditions. However, in general, property prices tend to fall more in areas that are heavily dependent on a specific industry or have a high concentration of businesses that are affected by the recession.