Thane, a dynamic and rapidly growing city in the Mumbai Metropolitan Region (MMR), has undergone remarkable urbanization and development in recent years. As the charm of suburban living combines with the conveniences of a well-connected city, the demand for 2 BHK flat in Thane has witnessed a significant upswing.
For those seeking comfortable and spacious living spaces, the 2 BHK flat in Thane has emerged as an enticing choice. Whether you are a first-time homebuyer, a growing family, or a young professional looking for a cosy yet functional space, Thane's real estate market has much to offer.
This comprehensive blog will delve into the multifaceted world of owning a 2 BHK flat in Thane. Whether you are a prospective buyer or simply curious about the real estate landscape in Thane, read on to gain valuable insights into the exciting world of 2 BHK flats in this vibrant city.
Let us help you find your perfect property! Click below to schedule a consultation.
Contact Builder For Latest Offers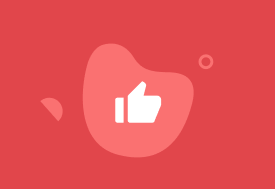 Thank You
Our Builder Representative Will Contact You Shortly
Back to Home
2 BHK Flat in Thane: An Overview
A 2 BHK flat, or 2-bedroom, hall, and kitchen apartment, is a versatile and popular housing choice in Thane and many urban areas worldwide. It typically comprises the following components:
1. Two Bedrooms: Two separate bedrooms provide occupants privacy and space to personalise their sleeping and living areas. This feature especially appeals to families with children, couples, or individuals needing a dedicated workspace.
2. Hall or Living Area: The hall or living area is the central space for relaxation, family gatherings, or entertainment. It connects the various parts of the apartment and often leads to a balcony or utility area.
3. Kitchen: The kitchen is an integral part of any home, and 2 BHK flat in Thane typically feature a well-designed kitchen space. It allows residents to prepare meals and store kitchen essentials conveniently.
4. Bathrooms: A 2 BHK flat generally includes one or two bathrooms, with at least one being an attached bathroom to the master bedroom. This arrangement ensures convenience and privacy for the residents.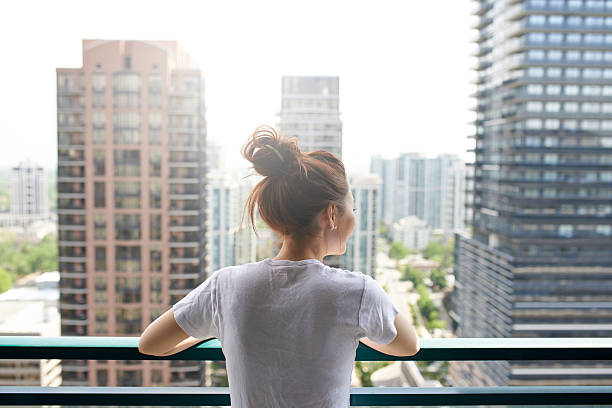 Types of 2 BHK Flat in Thane
When searching for a 2 BHK in thane, you'll encounter a variety of options to suit your specific needs and preferences. Here's an in-depth look at the different types of 2 BHK flats available:
1. Standard Apartments
Standard apartments are the most common type of 2 BHK flat in Thane. They typically feature a straightforward design with basic amenities. These flats cater to individuals and small families who seek a comfortable yet budget-friendly living space.
Amenities: While standard apartments may not offer extravagant amenities, you can expect essential facilities such as secure gated entry, basic landscaping, and adequate parking. They provide the essentials for daily living without the frills.
Suitable For: Standard apartments are ideal for small families, working professionals, or first-time homebuyers looking for an affordable and practical living space in Thane.
2. Luxury Apartments
Thane also boasts a luxurious side with upscale 2 BHK apartments that offer a premium lifestyle. Luxury apartments are known for their contemporary architecture and modern amenities that enhance the overall living experience.
Amenities: These apartments often feature many amenities, including swimming pools, fully equipped fitness centers, landscaped gardens, spa facilities, concierge services, and even in-house movie theatres. Residents of luxury apartments can indulge in a high-end lifestyle within the confines of their complex.
Suitable For: Luxury apartments are perfect for those who desire a lavish and comfortable lifestyle. They cater to individuals and families looking for the best aesthetics and amenities.
3. Compact 2 BHKs
Compact 2 BHK flat in Thane are designed with space optimization in mind. They focus on utilizing every square foot efficiently, making them an excellent choice for those who appreciate clever storage solutions and minimalistic living.
Amenities: While compact 2 BHKs may not offer an extensive list of amenities, they are thoughtfully designed to maximize functionality. You may find built-in storage, space-saving furniture options, and efficient layouts that make the most available space.
Suitable For: These flats are perfect for individuals or small families who value organisation and efficiency in their living spaces. They are an excellent choice for those who prefer a more minimalist lifestyle.
4. Under-construction Projects
Thane's real estate market is thriving, and numerous under-construction projects offer 2 BHK flats at competitive rates. These projects are in various stages of development and often come with the promise of modern and upgraded features.
Amenities: The amenities in under-construction projects can vary, but developers typically aim to provide a competitive package to attract buyers. This can include features like a clubhouse, security systems, landscaped areas, and more.
Suitable For: Under-construction projects present a unique investment opportunity. They are ideal for individuals willing to wait for their property to be completed and want to take advantage of potentially lower introductory prices before they appreciate.
Thane 2 BHK Flat Prices
One of the first things potential buyers want to know is Thane 2 bhk flat price. Prices vary significantly based on location, amenities, and the builder's reputation.
Standard 2 BHK Flats: These typically start at around ₹60 lakhs and can go up to ₹1.5 crores or more, depending on the area and amenities.
Luxury 2 BHK Flats: Luxury apartments can range from ₹1.5 crores to ₹5 crores or more. Some exclusive projects may even go beyond this range.
Compact 2 BHKs: These are relatively more affordable and can start at ₹40 lakhs and go up to ₹1 crore.
Under-construction Projects: Prices for under-construction projects can be competitive, with some starting as low as ₹50 lakhs.
2 BHK Flat in Thane: Available Amenities and Facilities
Certainly, let's offer a concise description of the amenities and facilities in 2 BHK flats in Thane without delving into their significance and advantages:
Security: 2 BHK flat in Thane often feature gated communities with round-the-clock security, including surveillance cameras and controlled access points to ensure residents' safety and peace of mind.
Fitness Facilities: Many 2 BHK flats offer on-site fitness amenities such as gyms, jogging tracks, and yoga spaces, allowing residents to maintain an active lifestyle conveniently.
Recreation: Recreational facilities within these flats may include swimming pools, play areas for children, and indoor game rooms for residents' leisure and entertainment.
Green Spaces: Residents can enjoy landscaped gardens and parks within the residential complex, providing natural, serene environments for relaxation and outdoor activities.
Parking: 2 BHK in Thane typically offers well-designed parking areas, ensuring residents and visitors have ample, secure parking spaces within the gated premises.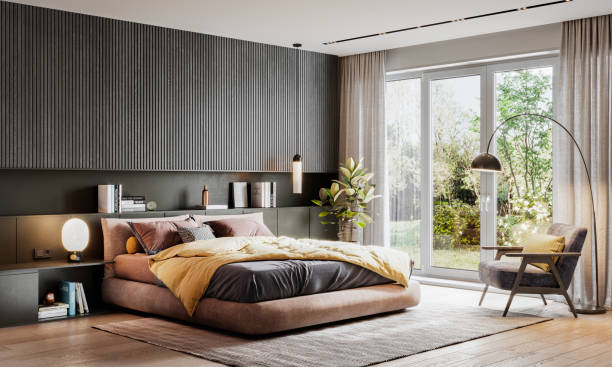 The Thane 2 BHK Lifestyle
1. Strategic Location and Dual Appeal: Thane's strategic location in the Mumbai Metropolitan Region (MMR) offers residents a unique lifestyle advantage. It provides the best of both worlds: the peaceful suburban environment ideal for families and those seeking tranquillity, coupled with easy access to the bustling city of Mumbai. Residents can enjoy the peacefulness of suburban life while remaining within close reach of Mumbai's business districts, cultural attractions, and entertainment hubs.
2. Infrastructure and Connectivity: Thane has undergone significant infrastructural development, resulting in well-maintained roads, efficient public transportation, and improved connectivity. The city's well-connected road network, including access to major highways and upcoming Metro rail projects, ensures convenient commuting within Thane and neighbouring areas. The Thane railway station is a vital transportation hub, facilitating swift travel and making it an attractive choice for working professionals.
3. Vibrant Culture and Community: Thane is celebrated for its vibrant culture and sense of community. Diverse neighbourhoods bring together people from various backgrounds, fostering inclusivity and diversity. The city hosts community events, festivals, and cultural gatherings, offering residents opportunities to connect, celebrate traditions, and build strong community bonds. The friendly and welcoming atmosphere of Thane makes it a welcoming place for newcomers, where neighbours often extend a warm hand of friendship, creating a sense of belonging and camaraderie.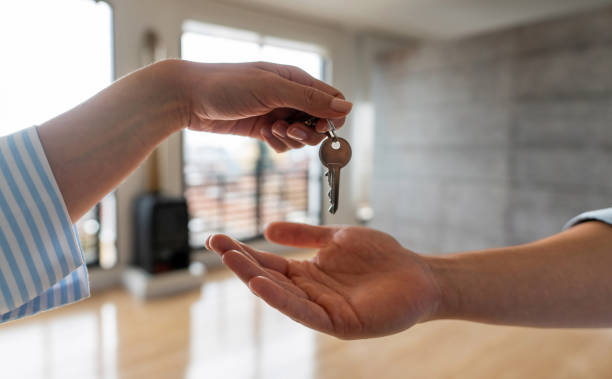 Guidelines for Acquiring a 2 BHK Flat in Thane
1. Budget Planning
Budget planning is a crucial step in the home-buying process. Start by determining your budget based on your financial situation, including your down payment capacity and the monthly instalment you can comfortably afford. Remember to factor in additional costs such as registration fees, property taxes, and recurring maintenance charges. A clear budget helps you focus on properties within your financial means, ensuring a sustainable investment.
2. Location Matters
The choice of location plays a significant role in your daily life. Consider your routine, including your workplace, schools for your children, access to healthcare facilities, and proximity to entertainment and shopping centers. Assess whether the location aligns with your lifestyle and daily requirements. A well-chosen location can reduce commuting times, improve convenience, and enhance overall quality of life.
3. Builder Reputation
Researching the builder's reputation is essential for a secure investment. Look into the builder's track record, years of experience in the industry, and the number of completed projects. Reading reviews and testimonials from previous buyers can provide valuable insights into the builder's reliability, construction quality, and commitment to delivering on promises. Choosing a builder with a solid reputation reduces the risk of potential issues and ensures a smoother home-buying process.
4. Legal Check
Conducting a thorough legal check is essential to avoid future complications. Verify all legal documents associated with the property, including the title deed, occupancy certificate, building approvals, and land ownership records. Ensure that the property has clear legal status and is free from disputes, encumbrances, or pending litigation. A comprehensive legal check provides peace of mind, ensuring your investment is secure and free from potential legal issues.
5. Resale Value
Consider the potential of the property's resale value in the future. Factors such as the location's growth potential, the builder's reputation, and infrastructure development in the area can influence the property's appreciation over time. Assessing the resale value ensures that your investment meets your immediate needs and holds its value or appreciates, offering a potential return on investment if you sell the property.
6. Home Loan
If you plan to finance your purchase with a home loan, comparing home loan options offered by different banks and financial institutions is essential. Evaluate interest rates, loan terms, and additional charges to secure the best financing deal. Finding a home loan with favourable terms can significantly impact the overall cost of homeownership, making it more affordable and manageable in a long time. Careful comparison ensures you select a home loan that aligns with your financial goals and capabilities.
Wrap-up
A 2 BHK flat in Thane offers a comfortable and convenient living experience, whether you're a first-time homebuyer, a growing family, or a working professional. With a wide range of options, you can find a 2 bhk in Thane that suits your budget and lifestyle.
Remember that real estate markets can be dynamic, and staying updated on Thane's property market's latest developments and trends is crucial. Conduct thorough research, consult with real estate experts, and visit multiple properties before deciding. Thane's charm and well-chosen 2 BHK flat can offer you a rewarding and fulfilling living experience.
In conclusion, these essential tips for buying a 2 BHK flat in Thane West are your roadmap to a successful and informed investment. Remember, property decisions are significant, and careful planning is vital.
Explore a wealth of real estate-related articles to further guide you on finding your dream 2 BHK flat in Thane. Your ideal home is just a click away – visit PropertyOK now and make your perfect property dreams a reality.
Frequently Asked Questions
1. How can I find out a builder's reputation before buying a 2 BHK flat in Thane?
To gauge a builder's reputation, you can conduct online research, read reviews and testimonials from previous buyers, and visit completed projects by the builder. This will provide insights into their track record, construction quality, and customer satisfaction. Additionally, you can inquire with real estate experts for feedback on the builder's reputation.
2. Are there any government schemes or incentives for buying a 2 BHK in Thane?
Government schemes and incentives can vary over time. It's advisable to check with local authorities and financial institutions for any ongoing schemes, subsidies, or tax benefits related to homebuying in Thane. Additionally, consulting with a financial advisor can help you explore potential benefits or incentives available to you.
3. What is the typical down payment percentage for a 2 BHK flat in Thane?
The down payment percentage for a 2 BHK flat can vary based on the lender's policies and your creditworthiness. Typically, down payments range from 10% to 20% of the property's total cost. However, it's essential to check with different banks or financial institutions to determine your home loan's specific down payment requirements.