Thane's transformation from a quiet suburb to a bustling city has been remarkable. Its blend of modern amenities and a thriving cultural scene has drawn people from all walks of life. Whether you're a first-time home buyer looking for an affordable entry into the real estate market or an investor eyeing Thane's promising potential, understanding the dynamics of 1 BHK flats in this dynamic city is essential. In this comprehensive guide, we'll delve deep into the world of 1 BHK flats in Thane, equipping you with the knowledge you need to seize this exciting market's opportunities.
Let us help you find your perfect property! Click below to schedule a consultation.
Contact Builder For Latest Offers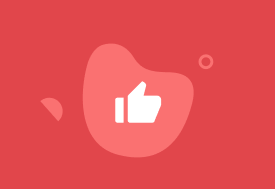 Thank You
Our Builder Representative Will Contact You Shortly
Back to Home
Thane: The Emerging Real Estate Destination
Thane, commonly known as the 'City of Lakes,' has undergone a remarkable transformation, establishing itself as a prominent player in the Indian real estate landscape. Its emergence as a vibrant real estate destination can be attributed to several key factors.
Firstly, Thane's strategic location on the outskirts of Mumbai has been a significant draw for developers and homebuyers. It offers a perfect blend of urban and suburban living, with the advantage of being near Mumbai, the financial capital of India. This strategic positioning ensures easy access to Mumbai's bustling job market, business districts, and entertainment hubs while providing a quieter and more serene living environment.
Moreover, Thane's connectivity has significantly improved in recent years. The city boasts well-connected road networks, including the Eastern Express Highway and the Mumbai-Nashik Expressway, making commuting to various parts of the Mumbai Metropolitan Region (MMR) seamless. The introduction of the Thane Metro project has further enhanced the city's accessibility, making it an even more attractive destination for both residential and commercial purposes.
In addition to its strategic location and connectivity, Thane has witnessed a surge in infrastructural developments. These include modern residential complexes, commercial spaces, educational institutions, healthcare facilities, and entertainment options, all contributing to the city's rapid growth and desirability among investors and homebuyers.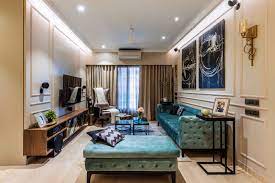 What is a 1 BHK Flat?
A 1 BHK flat, short for a one-bedroom hall kitchen apartment, is a popular residential configuration in the real estate market. This type of apartment is characterised by its efficient layout, consisting of four primary areas: a bedroom, a living room, a kitchen, and a bathroom. Understanding the essence of a 1 BHK flat is crucial when considering your options in the Thane real estate market.
The bedroom in a 1 BHK flat is the private sanctuary, providing a relaxing space. It's typically designed to accommodate a double or single bed with additional storage options.
The living room, often the heart of the apartment, is a versatile space for socialising, entertainment, and dining. It's where you can entertain guests, watch TV, or simply unwind after a long day.
The kitchen in a 1 BHK flat is a functional yet compact area equipped with essential appliances and storage to meet your cooking needs.
Lastly, the bathroom is a vital component, featuring personal hygiene and grooming facilities.
1 BHK in Thane is an excellent choice for singles, young professionals, or small families seeking a balance between affordability, comfort, and functionality. They provide a cosy living space while ensuring all essential areas are within reach, making them a practical and often cost-effective housing solution in urban settings like Thane.
Read this blog to find out the top real estate projects in Thane:

EXPLORING THE THRIVING REAL ESTATE PROJECTS IN THANE: TOP PROJECTS TO CONSIDER
Why Choose a 1 BHK Flat in Thane?
Choosing a 1BHK flat in Thane has many compelling reasons, making it a popular choice for homebuyers. Here's an elaboration on why this option holds such appeal:
1. Affordability and Diverse Options: Thane's real estate market offers a broad spectrum of 1 BHK flats, catering to various budgets. Whether you are a first-time home buyer looking for an affordable entry point into the property market or an investor seeking a promising opportunity, Thane has options that fit various financial plans. This versatility ensures that the one BHK flat in Thane aligns with your financial goals.
2. Quality of Life: It is not just about its natural beauty; Thane also offers a high quality of life. The city has well-planned infrastructure, including excellent road networks and public transportation, making daily commutes convenient. Additionally, it is home to reputed educational institutions, healthcare facilities, shopping centres, and recreational zones. This comprehensive ecosystem ensures that residents have access to all the necessities and luxuries of modern living.
3. Investment Potential: Besides being a great place to live, the 1 BHK flats near Thane station also present attractive investment opportunities. The city's continuous growth, expanding job opportunities, and increasing demand for housing make it an appealing prospect for property investors. A 1BHK flat in Thane can serve both as a comfortable home and a promising investment.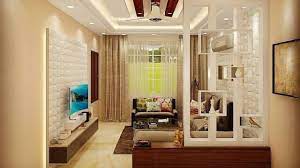 Location Matters: Exploring Thane's Neighborhoods
When searching for a one BHK flat in Thane, understanding the city's various neighbourhoods is pivotal, as each area offers a unique ambience and lifestyle. Thane is renowned for its diverse neighbourhoods, and here, we explore a few prominent ones:
1. Ghodbunder Road: This arterial road runs through Thane and has recently seen significant development. Ghodbunder Road is known for its modern residential complexes, shopping malls, and excellent connectivity to Mumbai and other parts of Thane. Choosing a 1 bhk flat in Ghodbunder Road Thane would offer convenience, proximity to essential amenities, and a fast-paced urban lifestyle.
2. Hiranandani Estate: Located in the heart of Thane, Hiranandani Estate is a meticulously planned township known for its lush green surroundings, well-maintained infrastructure, and amenities. Living in a 1 BHK flat in Hiranandani Estate provides access to top-notch educational institutions, healthcare facilities, and recreational spaces, making it a popular choice for families.
3. Majiwada: Situated close to the eastern express highway, Majiwada is an area that has seen rapid growth in recent years. It has numerous residential projects, shopping centers, and entertainment options. A 1 BHK flat in Majiwada offers easy access to major transportation hubs and commercial districts.
4. Vartak Nagar: Vartak Nagar retains a distinct charm with its residential and commercial spaces. It has a rich cultural heritage and offers a mix of old-world charm and modern amenities. Choosing a 1 BHK flat in Vartak Nagar provides a unique living experience, combining nostalgia with convenience.
The neighbourhood choice should align with your lifestyle, preferences, and convenience. When deciding, consider proximity to workplaces, schools, hospitals, shopping centers, and recreational areas. Additionally, assess the level of development and future growth potential in the chosen area, as this can impact the long-term value of your investment.
Learn more about the new flats in Thane near station by reading this blog:

CONVENIENCE AT YOUR DOORSTEP: NEW FLATS IN THANE NEAR STATION
Budget Considerations
Budget considerations are paramount when entering the real estate market to purchase a 1 BHK. Here's a more detailed exploration of this crucial aspect:
1. Price Range Diversity: Thane's real estate market caters to a broad spectrum of budgets. You can find 1 BHK flats that range from affordable to premium, depending on various factors, including location, amenities, and builder reputation. Ghodbunder Road, Hiranandani Estate, Majiwada, and Vartak Nagar, among others, offer different pricing options.
2. Location Impact: The location of your 1 BHK flat in Thane significantly affects the price. Prime areas like Hiranandani Estate or properties along Ghodbunder Road tend to be on the higher end of the price spectrum due to their accessibility, infrastructure, and amenities. In contrast, properties in developing areas may be more budget-friendly.
3. Builder Reputation: The reputation of the builder or developer can significantly impact the price. Established and reputed builders may command higher project prices due to trust and quality assurance. However, this often translates to better construction quality and customer support.
Before embarking on your property search in Thane, it's crucial to assess your financial situation thoroughly. Determine a realistic budget encompassing the property's purchase price and additional costs such as registration fees, stamp duty, and maintenance charges. Consulting with a financial advisor or mortgage broker can help you gain a clear understanding of your affordability.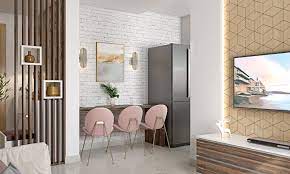 Legal and Documentation
Understanding the legal aspects of purchasing a 1 BHK flat in Thane is paramount to safeguard your investment and ensure a smooth property acquisition process. Here's a comprehensive look at the legal and documentation considerations:
1. Builder's Credentials: Research and verify the builder or developer's credentials and track record. Look for their past projects and assess their reputation. A reputable builder is likelier to adhere to legal norms and deliver quality products.
2. Land Titles and Ownership: Ensure that the land on which the residential project is built has clear and marketable titles. Legal disputes over land ownership can lead to significant complications and financial losses. Engage a legal expert or conveyancer to conduct a thorough title search.
3. Approvals and Permissions: Verify that the project has obtained all necessary approvals and permissions from local authorities, including building permits and environmental clearances. Lack of proper licenses can result in project delays or even cancellations.
4. Property Documents: Carefully scrutinise all property-related documents, including the sale agreement, allotment letter, and possession letter. These documents should outline the terms and conditions of the purchase, payment schedules, and penalties for delays.
5. Payment Schedule: Understand the payment schedule for the 1 BHK flat, including the down payment, instalments, and any additional costs such as maintenance charges or society fees. Ensure that payment terms are transparent and comply with legal standards.
6. Legal Due Diligence: Engage a legal expert or solicitor to perform due diligence on the property. They can help you identify legal issues or discrepancies during the purchase process.
7. Encumbrances and Liabilities: Confirm that the property is free from encumbrances, such as mortgages or liens. An encumbered property can lead to legal complications, affecting your ownership rights.
8. Agreements and Contracts: Read and understand all agreements and contracts related to the property purchase thoroughly. Seek legal advice to ensure the terms are fair and legally sound.
9. Registration and Stamps: Comply with all registration and stamp duty requirements per local laws. Failure to do so can render the transaction invalid.
10. Payment Records: Maintain detailed records of all payments made during the property purchase. This documentation can be crucial for future reference and resolving any disputes.
Are you planning to relocate to Thane? Discover the best ready to move flats by reading the blog below:

SETTLE IN STYLE: READY TO MOVE FLATS IN THANE FOR THOSE PLANNING TO RELOCATE
Real Estate Trends in Thane
Keeping abreast of the real estate trends in Thane is a crucial step for anyone considering buying a 1 BHK flat in this dynamic city. Here's an expanded view of why staying informed is essential:
1. Property Prices: Monitoring property prices in Thane allows you to gauge the market's health and determine whether it's a buyer's or seller's market. Being aware of price fluctuations helps you make a well-timed investment. For instance, if prices are on an upward trajectory, buying sooner rather than later might be advantageous.
2. Rental Yields: Rental yields indicate the return on investment for potential landlords. Understanding rental yield trends can help you assess the property's income-generating potential. It's especially vital if you're considering buying for investment purposes or planning to rent out your 1 BHK flat.
3. Market Sentiment: The overall market sentiment can impact property transactions. An optimistic view often leads to increased demand, influencing property prices. Conversely, negative sentiment might create opportunities for buyers. Staying attuned to market sentiment helps you make strategic decisions.
4. Infrastructure Developments: Thane's real estate trends can also be influenced by ongoing and upcoming infrastructure projects. Projects such as metro lines, new highways, or commercial hubs can significantly impact property values. Being informed about these developments allows you to anticipate future market changes.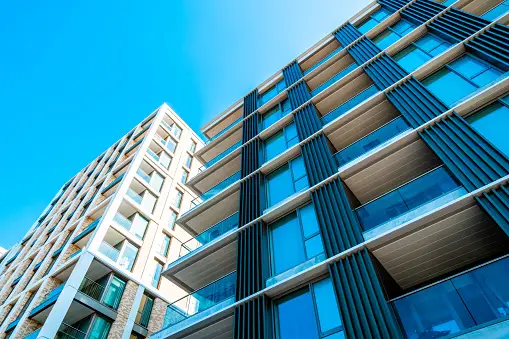 Tips for Buying a 1 BHK Flat in Thane
Purchasing a 1 BHK flat in Thane can be exciting but complex. Here are detailed tips to guide you through this journey:
1. Reputed Real Estate Agent: Collaborate with a trusted local real estate agent with in-depth Thane market knowledge. An experienced agent can provide valuable insights, assist in property searches, and streamline buying.
2. Property Visits: Don't rush into a decision. Visit multiple properties to gain a comprehensive understanding of the available options. This helps you compare features, layouts, and amenities to find the one that best suits your needs.
3. Negotiation Skills: Negotiate the property's price and terms. Thoroughly research comparable property prices in the area to ensure a fair deal. Negotiating can lead to cost savings or favourable terms that benefit you.
4. Legal Scrutiny: Carefully review the legal aspects of the property. Read the agreement thoroughly and seek legal counsel to understand all clauses, especially those related to possession dates, penalty clauses, and additional charges.
5. Financial Planning: Plan your finances wisely. Calculate the total cost of ownership, including the down payment, loan EMIs, registration fees, stamp duty, maintenance charges, and property taxes. Ensure you have a clear understanding of your budget and arrange financing accordingly.
8. Future Potential: Consider the property's future potential and the surrounding area. Evaluate factors like upcoming infrastructure developments, neighbourhood growth, and potential for property appreciation.
9. Resale Value: Even if you plan to live in the 1 BHK flat for the long term, it's wise to consider its resale value. A property with good resale potential can provide financial security down the line.
By following these tips, you can confidently navigate the Thane real estate market, making a well-informed decision when purchasing your 1 BHK flat. Remember that thorough research, professional guidance, and attention to detail are critical to a successful and satisfying real estate investment in Thane.
Explore the latest under-construction projects in Thane by reading this blog:

UNDER CONSTRUCTION PROJECTS IN THANE: THE PERFECT GATEWAY TO ELEVATED LIVING
Wrap-up
In conclusion, owning a 1 BHK flat in Thane can be a rewarding experience. With its vibrant real estate market, strategic location, and diverse housing options, Thane has something to offer every homebuyer. By considering your budget, preferences, and the guidance provided in this guide, you can embark on your journey to find the perfect one BHK flat in Thane and make it your dream home.
This comprehensive guide should equip you with the knowledge to navigate the Thane real estate market confidently and make an informed decision when purchasing your 1 BHK flat. Happy house hunting!
For up-to-date insights into the latest real estate trends, property listings, and in-depth, reliable articles, visit PropertyOK's website.
Our platform provides valuable insights and resources to help you make informed decisions on your Thane property journey. Begin your exciting journey into Mumbai's real estate market today with PropertyOK!
Frequently Asked Questions
1. How do I determine my budget when buying a 1 BHK flat in Thane?
To determine your budget, consider your financial situation, including savings and income, and factor in all costs associated with the purchase, such as down payment, loan EMIs, registration fees, and maintenance charges.
2. Should I work with a real estate agent when buying a 1 BHK flat in Thane?
Working with a reputable real estate agent who knows the Thane market can simplify your search, provide valuable insights, and help with negotiations.
3. What amenities are commonly offered in 1 BHK flat in Thane?
Common amenities include gymnasiums, swimming pools, clubhouses, green spaces, children's play areas, and security features. The availability of amenities varies from one project to another.