Are you on the hunt for low budget flats in Thane that doesn't compromise on style or comfort?
Well, look no further because we've got you covered.
We understand how challenging it can be to find an affordable home without sacrificing your desired lifestyle. But fear not, as we have scoured through Thane's real estate market and compiled a list of low budget flats that will surely tick all the right boxes for you. So sit back, relax, and get ready to discover some great options for smart savings and stylish living in Thane!
Experience exceptional service! Click below to schedule a consultation.
Contact Builder For Latest Offers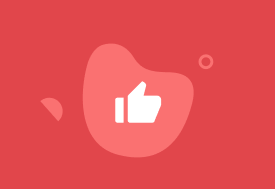 Thank You
Our Builder Representative Will Contact You Shortly
Back to Home
Why Thane?
Thane is a city in the Mumbai Metropolitan Region and has become one of the most popular destinations for homebuyers looking for affordable housing options. There are several reasons why Thane is becoming a favorite choice among buyers.

Firstly, Thane offers good connectivity to other parts of Mumbai through various modes of transportation, such as roadways, railways, and upcoming metro projects. It also has easy access to major highways like Eastern Expressway and NH-3, which makes it convenient for people traveling long distances.

Secondly, Thane's social infrastructure includes reputed schools, colleges, hospitals, malls, multiplexes, and parks that provide residents with all the necessary amenities for comfortable living.

Thirdly, Thane is surrounded by beautiful hills on both sides, which offer scenic views and a pleasant climate throughout the year. The presence of natural greenery makes it an ideal destination for nature lovers who want to escape city life while still being close to essential facilities.

Real estate developers have been building quality low budget flats in Thane which cater to different requirements of homebuyers. These flats come equipped with modern amenities at reasonable prices, making them an excellent investment opportunity.

The location of Thane, coupled with its excellent social infrastructure, makes it a perfect place to buy your dream home without burning holes in your pocket!
Also Read:

BREAKING DOWN THE COST OF LIVING IN MUMBAI: A COMPREHENSIVE GUIDE
Budget-Friendly Flats in Thane
Thane, a bustling city in Maharashtra, is becoming increasingly popular among homebuyers due to its ideal location and easy connectivity. If you are looking for low budget flats in Thane, you will be glad to know that there are several options available that offer affordable yet comfortable living.

One of the best things about Thane is that it offers a wide range of housing options at different price points. From compact 1BHK apartments to spacious 3BHK flats, there is something for everyone here. Moreover, many developers have launched projects specifically targeted towards buyers who are on a tight budget.

These low-cost flats typically have basic amenities such as 24-hour security, power backup, and parking facilities. While they may not have all the bells and whistles of luxury apartments, they provide everything necessary for comfortable living without breaking the bank.

Furthermore, some builders also offer attractive payment plans or financing options to make it easier for buyers to invest in their dream homes without putting too much financial strain on themselves. With so many options available at reasonable prices, buying flats in Thane has become more accessible than ever before!
5 Low Budget Flats in Thane
1. Wadhwa Rhodesia
Thane is a thriving locality that seeks the attention of every Mumbaikar. But if you are on a home hunt and the situation is palpable as your pockets are not fat enough to buy flat in Thane, then the affordable flats at Wadhwa Rhodesia is the best option for you.
Constructed by Wadhwa Buildcon LLP, these flats for sale in Thane offer 1 BHK, 2 BHK, and 3 BHK apartments in budget-friendly price ranges. The developer has successfully maintained the incorporation of modern designs that suits the lifestyle of contemporary nuclear families. These low budget flats in Thane are elegantly constructed, keeping all the posh amenities to fulfill the requirements of middle-class families.
This project is well-equipped with amenities that focus on the well-being of the residents by adapting cycling and jogging track along with the gymnasium facilities.
2. Haware Paradise
Developed by Suresh Kashinath Haware, this residential project offers another set of noteworthy affordable flats in Thane. Suitably located in the Bhiwandi Taluka of Thane, this affordable apartment assures excellent connectivity to strategic locations in Thane. These low budget flats in Thane offer attractive 1BHK and 2 BHK affordable apartments.
Haware Paradise is constructed keeping in mind the necessity of proper lighting and ventilation by encompassing the entry of an ample amount of sunlight to give the sense of a spring season to the residents. The addition of appropriate amenities is well set to match the middle-class lifestyle and is worthy of praise, especially in this low-budget range. These flats in Thane are surely ones that you should add to your home-hunting plans.
3. Mukta Aashiyana
Developed by Mukta Builders and Developers, Mukta Aashiyana is a gem because of its proximity to key corporate offices. This project is well developed and offers 1 BHK and 2 BHK affordable apartments in a sustainable environment. As we look further into the details of this project, we can see the particular emphasis given to the safety of the residents by the inculcation of elevators equipped with auto-rescue systems.
These flats suit the stress-free life every middle-aged couple seeks these days. The well-landscaped garden at Mukta Aashiyana is itself a stress reliever. These flats for sale in Thane have the extra advantage of having a clubhouse and kids' play area along with a community hall and other much-needed amenities.
4. New Kirtikar Proposed
Located in Panch Pakhadi, one of the best places to buy flat in Thane, New Kirtikar Proposed by Chaturthi Developers, is a magnificent residential complex offering 1BHK and 2BHK affordable flats for sale in Thane. The abundance of several social infrastructures in the vicinity of this project further enhances the importance of the project from a long-term perspective.
The Thane Railway Station is just 1.7 km away, and that is something that most working couples in Thane are on the lookout for. The Juhu Airport is within reachable distance, and the popular Viviana Mall is nearby. Fishland Family Restaurant, Vandana Cinema, and Nitco Biz Park are nearby to enjoy your precious holidays. In case of emergencies, the proximity of the project to Jupiter Hospital is an added advantage. All this makes these low budget flats in Thane quite reliable and much wanted.
Excellent amenities are also the major hallmarks of the project New Kirtikar Proposed. Enhanced safety features like CCTV Surveillance, security personnel, fire alarms, and other fire safety features are wonderfully incorporated into these flats in Thane.
5. Chintamani Habitat Daffodils
This project by Jashnani Construction Pvt. Ltd. offers standard quality low budget flats in Shahapur, Thane. These flats in Thane offer a plethora of amenities in a dazzling location. The inclusion of provisions for internal roads and footpaths makes this project very desirable among working families. Closed and open parking facilities are available.
Several reputed schools, major hospitals, and prominent banks are within reachable distance from Chintamani Habitat Daffodils. These affordable apartments are very beneficial for middle-income families seeking contemporary conveniences.
Tips for Living Frugally
Living frugally doesn't mean leading a life of deprivation. It is about being mindful of your expenses and making conscious choices to save money wherever possible. Here are some tips for living frugally without sacrificing your quality of life.

First, create a budget and stick to it. This will help you in keeping track of your expenditure and identify areas where you can cut back. Make sure to prioritize essential expenses such as rent, utilities, and groceries before allocating funds for discretionary spending.

Secondly, learn to cook at home instead of dining out or ordering food frequently. Cooking at home not only saves money but also allows you to have more control over the ingredients used in your meals.


Thirdly, consider buying secondhand items instead of new ones whenever possible. You can find great deals on clothes, furniture, books, and other household items at thrift stores or online marketplaces.

Try finding free or low-cost activities for entertainment, such as visiting parks or attending community events, instead of splurging on expensive outings like movies or concerts.

By following these tips for living frugally, you can enjoy a fulfilling lifestyle while still saving money towards achieving financial goals.
Read this blog to see what experts are saying about latest property prices.

PROPERTY PRICES SET TO PLUMMET IN 2023? EXPERTS SHARE THEIR PREDICTIONS
Conclusion
The options for low budget flats in Thane are numerous, thanks to the city's increased infrastructure, access to modern amenities like high-speed internet, and good public transport in these affordable accommodations. Whether you're looking for proximity to work or a comfortable space away from it all, there are many options available that will suit your needs without breaking the bank. So take your pick from these low budget flats in Thane today – yours could be here tomorrow!
Low budget flats in Thane can be just as stylish and comfortable as those that cost more. With smart saving techniques such as shopping wisely, taking advantage of discounts, and looking for coupons or other deals, you can find the perfect flat at an affordable price. And with a little creativity when decorating your home and some thrifty furniture choices, you can have a stunning space that captures your style on a tight budget. Living stylishly within your means is possible when it comes to low budget flats in Thane.
Frequently Asked Questions
1. What are some affordable neighborhoods to consider for low budget flats in Thane?
If you're looking for affordable flats in Thane, consider these neighborhoods: Pokhran Road, Bhiwandi, Gholon, Mira Road East, and Dahisar. These neighborhoods offer a great range of flats for all budgets. Whether you are an investor or a first-time homebuyer looking to save money, check out these areas in Thane. They have plenty of options and amenities available to make your home comfortable and stylish while also staying within your budget.
2. What are some key factors to consider when investing in low budget flats in Thane?
Investing in low budget flats in Thane is a great way to enter the property market. Before making any decisions, there are several key factors you should consider. These include:
Location – check the area's accessibility, commute time, and public transportation.
Amenities – look out for local supermarkets or shopping centers nearby.
Affordability – compare prices against comparable properties in the area.
Legal aspects – Aspects such as zoning laws and permits, so that your purchase conforms with all relevant regulations.
Smart saving and stylish living starts here!
3. Can buying low budget flats in Thane offer stylish living options?
Absolutely! Low budget flats in Thane can still have many of the same modern amenities and offer stylish living options. With smart saving and comparison shopping, you can find great deals on flats that offer everything from attractive interior design to efficient energy-saving features. Plus, there are many different areas in Thane where you can invest, depending on your needs and preferences.
So don't miss out on the chance to enjoy stylish living without breaking the bank.