Thane, nestled in the heart of Mumbai's metropolitan region, has emerged as one of the most sought-after destinations for real estate investment. With its excellent connectivity, lush green surroundings, and modern amenities, Thane has witnessed a surge in the demand for residential properties.
Among these, 3 BHK in Thane has become the preferred choice for those seeking a blend of spaciousness, comfort, and luxury. This blog delves into the allure of 3 BHK flat in Thane, focusing on the thriving Thane West region.
Looking for expert advice on the current real estate market? Get in touch with us now!
Contact Builder For Latest Offers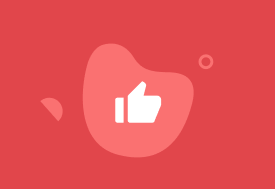 Thank You
Our Builder Representative Will Contact You Shortly
Back to Home
Advantages of Owning a 3 BHK Flat in Thane
Owning a 3 BHK flat in Thane has many advantages that cater to immediate comfort and long-term value. Let's explore these advantages in detail:
1. Spaciousness: One of the most compelling reasons to opt for a 3 bhk in Thane is its generous living space. These apartments provide ample room for families to live comfortably. The layout often includes a separate dining area, a spacious living room, and well-designed bedrooms. This extra space fosters a sense of openness and freedom within your home, allowing family members to move around freely without feeling cramped. It also provides creative interior design options, making it easier to personalize your living space according to your preferences.
2. Flexibility: In today's dynamic lifestyles, flexibility is invaluable. The additional bedroom in a 3 BHK flat can serve various purposes. It can be transformed into a home office for remote work, a guest room for visiting friends and family, or a dedicated study area for students. This adaptability ensures that your living space can evolve with your changing needs.
3. Luxury Amenities: Many 3 BHK flats in Thane are part of upscale residential complexes that offer an array of luxurious amenities. These can include swimming pools, state-of-the-art gyms, beautifully landscaped gardens, and advanced security features. Such amenities enhance your quality of life, providing opportunities for relaxation, recreation, and social interaction within the confines of your society.
4. Resale Value: Investing in a 3 BHK flat can be prudent. These larger apartments tend to have better resale value compared to smaller units. Over time, as Thane's real estate market continues to appreciate over time, your 3 BHK flat will likely fetch a higher price when you decide to sell or rent it out. This makes it a comfortable home and a potentially profitable asset.
5. Future-Proofing: Life is full of changes, and a 3 BHK flat allows you to future-proof your living situation. Whether you plan to expand your family, have elderly parents moving in, or simply desire more space for hobbies and activities, a 3 BHK provides the room you need without the hassle of relocating. This adaptability ensures that your home remains a comfortable and suitable space for you and your family over the years.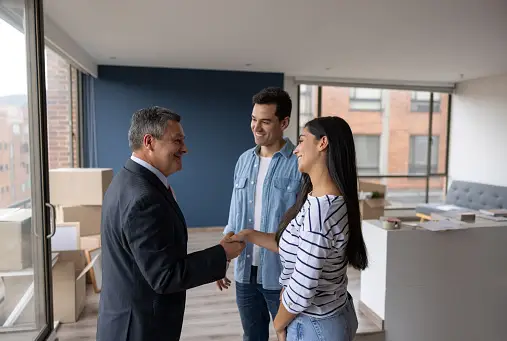 The Sustainability Factor
In recent years, sustainability has become an increasingly vital consideration for homebuyers. Thane, including Thane West, has made commendable progress in embracing eco-friendly practices within the real estate development sector. The sustainability factor plays a crucial role in the appeal of 3 bhk in this region by promoting a healthier and more eco-conscious way of living and offering potential long-term cost savings.
Green Building Certifications: One of the notable aspects of sustainability in Thane's real estate is the prevalence of green building certifications. Many residential complexes in this area are thoughtfully designed to meet stringent green building standards. This entails incorporating energy-efficient features such as LED lighting, solar panels, and advanced insulation techniques.
Waste management systems are also efficiently integrated, ensuring responsible disposal and recycling practices. Using eco-friendly construction materials reduces environmental impact and enhances the overall sustainability of these developments. Significantly, these eco-friendly features don't just benefit the environment; they translate into lower utility bills for residents, making 3 BHK flats in Thane a more cost-effective and eco-conscious choice.
Proximity to Natural Reserves: Thane's unique advantage lies in its proximity to the Sanjay Gandhi National Park and the Yeoor Hills, which enhance its scenic beauty and promote an outdoor lifestyle and an appreciation for nature. Residents of 3 BHK flats in Thane have easy access to these natural reserves, providing ample opportunities for hiking, wildlife observation, and recreational activities. This proximity encourages a healthier and more sustainable way of living, as it fosters a deeper connection with nature and underscores the importance of preserving green spaces.
Public Transportation and Walkability: Thane's ongoing infrastructure development prioritizes public transportation and pedestrian-friendly pathways. Improved public transit options, including buses and train services, reduce the dependency on private vehicles. This alleviates traffic congestion and significantly lowers emissions, contributing to a greener and more sustainable urban environment. Moreover, the emphasis on walkability ensures that residents can comfortably navigate the city on foot or by bicycle, promoting a healthier and environmentally friendly mode of transportation.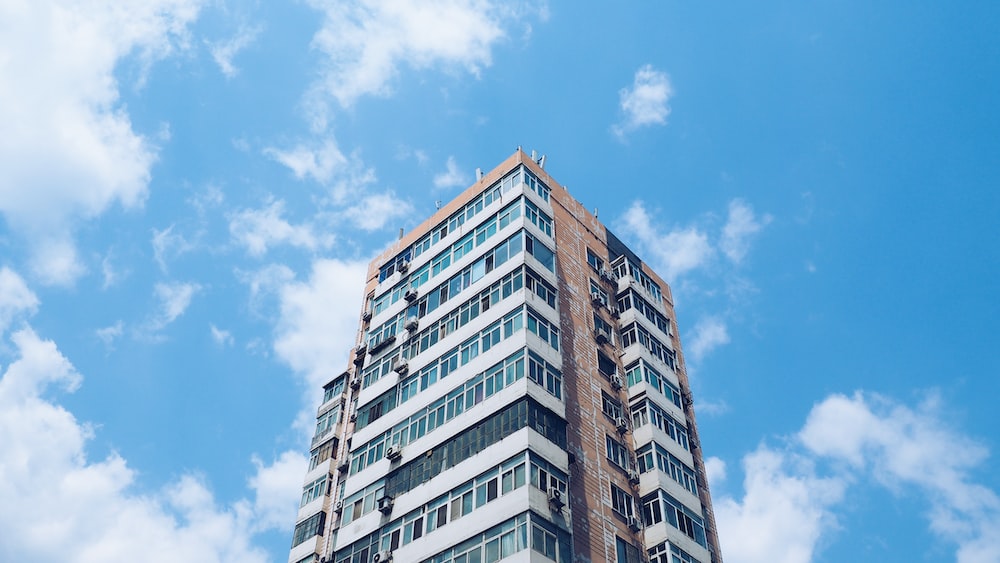 Choosing the Right 3 BHK Flat in Thane
Investing in a 3 BHK flat in Thane is a significant decision that requires careful consideration of various factors to ensure you find the perfect match for your preferences and needs. Here, we delve into the essential elements to weigh when making this significant investment:
1. Budget and Affordability: Budget is the cornerstone of your decision-making process. Determine your financial capacity and explore 3 bhk in Thane within your budgetary constraints. Thane offers a diverse range of properties catering to different price points, making it possible to find a suitable option without compromising your financial stability. Remember to factor in additional costs like registration fees, property taxes, and maintenance charges.
2. Location and Connectivity: The location of your 3 BHK flat in Thane West plays a pivotal role in your daily life. Consider your commute to work or school and proximity to healthcare facilities, educational institutions, and shopping centers. Choosing a location that aligns with your lifestyle and daily routine can significantly enhance your quality of life. Thane's strategic position and excellent connectivity to Mumbai via road and rail make it an attractive choice for many residents.
3. Builder Reputation: Researching the reputation of the builder or developer is crucial. Opt for a developer with a track record of delivering quality projects on time. Check for customer reviews and testimonials to gauge the developer's reliability and commitment to construction quality. A reputable builder instils confidence in your investment and ensures your 3 BHK in Thane is built to the highest standards.
4. Amenities and Facilities: Evaluate the amenities offered within the society or complex. 3 BHK flats often come with access to various facilities that can enhance your quality of life. Look for features such as a clubhouse, swimming pool, fitness center, sports facilities, landscaped gardens, and 24/7 security. These amenities provide convenience and a comfortable and enjoyable living experience for you and your family.
5. Legal and Documentation Checks: Before finalizing your purchase, ensure that all legal documents, approvals, and clearances are in order. This includes verifying the property's title, occupancy certificate, and other legal aspects. Conducting due diligence in this regard is crucial to avoid any legal complications down the line.
By meticulously considering these factors and conducting thorough research, you can make an informed decision when choosing a 3 BHK flat in Thane. Thane's dynamic real estate market offers various options to cater to multiple preferences, ensuring you find the perfect home or investment opportunity that aligns with your lifestyle, budget, and long-term goals.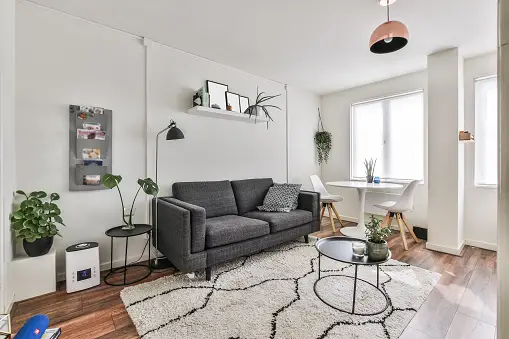 The Investment Potential of 3 BHK Flats in Thane
Investing in a 3 BHK flat in Thane isn't just a decision about acquiring a comfortable living space; it's also a strategic move that can potentially yield significant financial benefits. Thane's real estate market offers promising investment potential, and here's why:
1. Appreciation: Thane has consistently demonstrated an upward trend in property prices over the years. The city's strategic location, improved infrastructure, and growing demand for quality housing have contributed to this trend. When you invest in a 3 BHK in Thane, you're not just purchasing a home but also acquiring an asset that will likely appreciate over time. This appreciation can translate into substantial returns on your investment, especially if you plan to hold onto the property for the long term.
2. Rental Income: Thane is a bustling hub for professionals working in nearby commercial areas, including Mumbai. The demand for rental properties in Thane remains high due to its connectivity and amenities. A 3 BHK flat, with its spacious layout and modern conveniences, is particularly attractive to tenants. Investing in such a property can provide a reliable rental income stream. This income can help offset your mortgage payments or provide you with additional cash flow, making it a smart financial move for investors.
3. Resale Value: As mentioned earlier, 3 BHK flats in Thane tend to have a higher resale value than smaller units. When you decide to sell your property, you will likely command a better price in the market. The larger living space and the premium amenities associated with 3 BHK flats make them highly sought after by homebuyers and investors alike. This favourable resale value ensures your investment remains lucrative even if you exit the market.
3 BHK in Thane West: The Epitome of Modern Living
Thane West, often called the epitome of modern living, has garnered a reputation as a prime destination for those seeking 3 BHK flats. This thriving locality seamlessly combines the conveniences of urban life with the tranquillity of natural beauty, making it an attractive choice for homebuyers. Here's a closer look at why 3 BHK in Thane West is such a hotspot for home seekers:
1. Connectivity: Thane West enjoys unparalleled connectivity to not just Thane but also Mumbai and other parts of the Mumbai Metropolitan Region (MMR). An extensive network of well-maintained roads and railways facilitates good connectivity within this strategic location. The Eastern Express Highway, a vital artery connecting Mumbai to Thane, ensures smooth and hassle-free commuting for residents. Additionally, the presence of Thane railway station further enhances the accessibility of this area, allowing for quick and convenient travel options.
2. Lush Greenery: Despite its rapid urban development, Thane West hasn't compromised its commitment to green living. It is renowned for its abundant green spaces, with the majestic Sanjay Gandhi National Park and Yeoor Hills serving as a picturesque backdrop to the bustling city life. This unique blend of urbanity and nature creates a serene and peaceful environment that residents cherish.
3. Infrastructure: Thane West boasts top-notch infrastructure that caters to the diverse needs of its residents. The locality is home to reputable educational institutions, world-class healthcare facilities, vibrant shopping malls, and a wide range of entertainment options—all within proximity. This ensures that residents have access to essential services and amenities, making Thane West a self-sufficient and desirable place to live.
4. Real Estate Boom: Thane West has witnessed a significant real estate boom in recent years, attracting renowned builders and developers to invest in the area. These developers offer luxurious 3 bhk flat in Thane West with modern amenities and contemporary designs. This influx of real estate development has not only elevated the living standards in Thane West but also provided homebuyers with diverse options, catering to various preferences and budgets.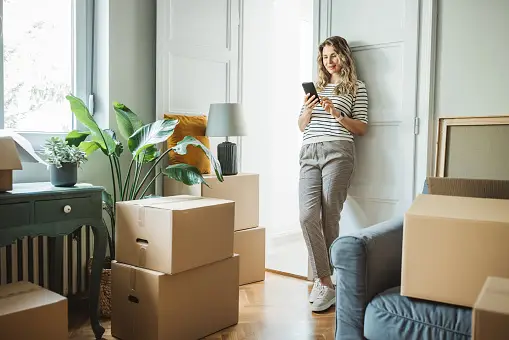 Wrap-up
Owning a 3 BHK flat in Thane offers comfort, luxury, and investment potential. With good connectivity, greenery, and modern infrastructure, the thriving Thane West locality is an ideal destination for those seeking spacious and luxurious living spaces. Whether you are a first-time homebuyer looking for a dream home or an investor eyeing long-term returns, Thane's 3 BHK flats present a compelling proposition. As Thane continues to grow and evolve, these flats promise to remain a wise choice for those who value both the present comfort and the future potential of their real estate investments.
Finding the perfect 3 BHK flat in Thane is an exciting journey that hinges on careful consideration and research. You can make a well-informed decision that aligns with your lifestyle and long-term goals by evaluating your budget, location preferences, builder reputation, amenities, and resale potential and ensuring legal diligence.
If you're ready to explore the world of 3 BHK flats in Thane, PropertyOK is your trusted partner. Visit our website to browse a wide selection of properties in Thane and access expert advice on all things real estate. Our website also features many real estate-related articles and resources to assist your property journey further.
Whether you're a first-time homebuyer, an investor, or simply looking for insights into the real estate market, PropertyOK has you covered. Begin your property search today and unlock the door to your dream 3 BHK flat in the vibrant and promising city of Thane!
Frequently Asked Questions
1. How can I stay updated on new 3 BHK flat developments in Thane?
To stay updated, you can follow real estate websites, subscribe to newsletters from builders and developers, and engage with local real estate agents who specialise in Thane's property market.
2. Are 3 BHK flats in Thane suitable for investment purposes?
Yes, 3 BHK flat in Thane can be suitable for investment due to their potential for capital appreciation and rental income. However, it's essential to conduct thorough research and consider factors like location, builder reputation, and market trends.
3. Are financing options available for purchasing 3 BHK in Thane?
Various banks and financial institutions offer home loans for purchasing 3 BHK flats in Thane. Prospective buyers can explore these options to finance their purchase.