Adani Western Heights is more than just a residential project; it's a statement of grandeur and refinement in the heart of Mumbai. Nestled within the highly coveted neighbourhood of Andheri West, this sprawling oasis of luxury spans an impressive 3-acre expanse. Developed by the renowned Adani Realty, a name synonymous with excellence in the real estate industry, Adani Western Heights is a testament to their unwavering commitment to quality and innovation.
With an impeccable design that harmoniously blends aesthetics and functionality and a prime location that places you at the crossroads of convenience and sophistication, Adani Western Heights promises a lifestyle that not only defines opulence but redefines it for those who seek nothing but the best in Mumbai's real estate landscape.
Let us help you find your perfect property! Click below to schedule a consultation.
Contact Builder For Latest Offers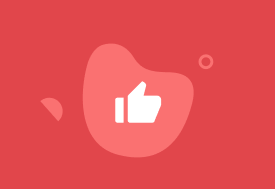 Thank You
Our Builder Representative Will Contact You Shortly
Back to Home
The Grandeur of Adani Western Heights
Stepping into Adani Western Heights Andheri is like entering a realm of architectural splendour and modern luxury. The project stands tall with three imposing structures, each soaring gracefully to 29 floors, dominating the skyline of Andheri West. These towering marvels don't just provide housing; they epitomize a new standard for contemporary living in Mumbai.
Adani Western Heights Address:
JP Road, Gurudwara N, opp. Four Bungalow, Manish Nagar, Bhudargarh Colony, Andheri West, Mumbai, Maharashtra, 400047
Within these 29 floors, Adani Western Heights hosts 472 exquisite apartments, each meticulously designed to reflect the epitome of luxury. These apartments are not just living spaces but statements of a refined lifestyle. Every detail, from the layout to the finishing touches, has been carefully considered to offer residents an unmatched experience in modern living.
The design philosophy of Adani Western Heights Andheri doesn't adhere to a one-size-fits-all approach. Instead, it caters to the diverse needs and preferences of modern homeowners. Whether you're seeking a cosy haven for your small family in a 2 BHK unit or, require the spaciousness of a 3 BHK, or even the grandeur of a 4 BHK apartment, Adani Western Heights has the perfect residence waiting for you. Each unit is a testament to luxury and functionality, with thoughtfully planned spaces seamlessly blending aesthetics with practicality.
Beyond the numbers and statistics, Adani Western Heights embodies a lifestyle that's not just about living but about thriving. It's a place where every resident can indulge in a contemporary urban sanctuary's comforts while surrounded by an aura of grandeur and sophistication. This is the grandeur of Adani Western Heights – a residential project that doesn't just build homes; it crafts experiences, memories, and a life of elevated living. Whether you're seeking serene landscapes or vibrant city views, these luxury flats in Andheri West offer a lifestyle that's as exceptional as the neighbourhood itself.
So, if you are planning to buy flat in Andheri, Adani Western Heights should be on top of your list!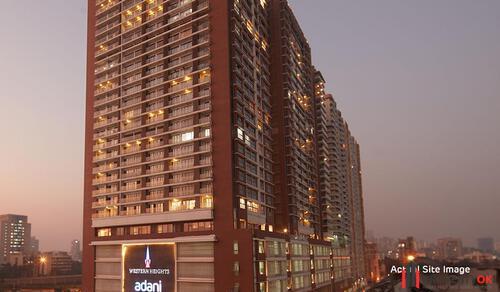 Abode Options for Every Desire – Adani Western Heights Floor Plans
At Adani Western Heights, "home" transcends the ordinary. This prestigious residential project understands that every family is unique, and preferences for living spaces can vary greatly. Adani Western Heights floor plan ensures a perfect abode for every desire.
2 BHK Apartments: The sizes of these charming living spaces range from a comfortable 1361.00 to 1415.00 square feet. Ideal for small families or couples, these 2 BHK apartments provide a cosy yet spacious atmosphere. The well-thought-out layouts maximize every square foot, ensuring no space goes to waste. The result is an inviting and functional home where cherished memories are made.
3 BHK Apartments: If your vision of a dream home includes more breathing room, the 3 BHK apartments at Adani Heights are designed to deliver. With sizes spanning from 1607.00 to 2126.00 square feet, these units are perfect for larger families craving comfort and luxury. The extra space allows for creative interior design ideas, customizations, and the addition of personal touches that truly make it your own. Here, you'll find ample room for family gatherings, entertaining guests, and creating a haven that reflects your lifestyle.
4 BHK Apartments: For those who desire the pinnacle of luxury living, Adani Western Heights offers the most expansive option – the 4 BHK apartments. These lavish residences range from 1924.00 to 2707.00 square feet, providing unparalleled space and elegance. With such generous square footage, you can design your living space to match your imagination, incorporating features like home offices, private libraries, or even a personal gym.
In each of these floor plans, meticulous attention to detail is evident. High-quality materials, modern fixtures, and thoughtful layouts ensure that every square inch is optimized for comfort, convenience, and aesthetics.
Adani Western Heights is not just offering residences and a canvas upon which you can paint your dreams, customize your lifestyle, and create a home that embodies your desires. No matter your family size or personal preferences, Adani Western Heights provides the canvas for crafting your perfect living space.
Explore the exclusive details of the project Millionaire Heritage in Andheri West by reading this blog:

STEP INTO PRESTIGE: EXPERIENCE THE EXCLUSIVITY OF MILLIONAIRE HERITAGE IN ANDHERI WEST
Pricing That Reflects Luxury: Adani Western Heights Andheri
Adani Western Heights is the epitome of luxury living, and this exclusivity is mirrored in its pricing structure. The project is designed to cater to diverse preferences and lifestyles, and this diversity extends to the pricing as well, ensuring that there's a place for everyone in this luxurious haven.
2 BHK Apartments: These elegant 2 BHK apartments are priced between INR 3.65 – 4.25 Crores. While this may seem like a significant investment, it's essential to recognise that it's an investment not just in a living space but an extraordinary lifestyle. For those who value comfort, style and the conveniences of modern living, these 2 BHK flats in Andheri West are a valuable choice.
3 BHK Apartments: Adani Western Heights Andheri caters to a wide range of budgets and preferences with its 3 BHK apartments, available in the price range of INR 3.99 – 6.00 Crores. This diverse pricing spectrum ensures a 3 BHK unit to suit various financial plans, whether you're a family looking for a spacious yet affordable luxury home or an individual seeking the prestige of a larger living space.
4 BHK Apartments: For those who aspire to reside in the lap of ultimate luxury, the 4 BHK apartments at Adani Heights are priced between INR 6.00 – 6.75 Crores. These residences represent the pinnacle of luxury, offering abundant space, impeccable design, and the finest amenities.
It's essential to view the pricing of Adani Heights not merely as a cost but as an investment in a life of luxury, comfort, and convenience. This project's exclusivity and quality of living make it a worthwhile choice for those seeking a home but a statement of affluence and sophistication in the heart of Mumbai.
Take a deep dive into the low budget flats in Andheri East by reading this blog:

LOW BUDGET FLATS IN ANDHERI EAST: UNLOCK AFFORDABLE LUXURY
Amenities That Redefine Comfort: Adani Heights
As you step into these ready to move flats in Andheri West, you'll immediately notice the open floor plan that seamlessly connects the living area, dining space, and kitchen. Adani Western Heights takes luxury living to a new level by offering a holistic living experience. It's not just about the exquisite apartments; it's about the extraordinary amenities that enhance every aspect of your daily life, ensuring that residents experience comfort in their urban oasis.
1. Living Room: As you step into your living room, you'll be greeted by a spacious and inviting area meticulously designed to maximize comfort and style. Large windows allow natural light to flood in, creating an airy, bright atmosphere that complements your decor. The living spaces are not just rooms but showcases of sophistication, offering the perfect backdrop for relaxation and entertainment.
2. Bedroom: Your private sanctuary awaits in the master bedroom, where luxury and convenience converge. These bedrooms are more than just places to rest; they are havens of comfort and serenity. Plush carpets, soothing colour palettes, and well-planned layouts create an ambience that promotes restful sleep and relaxation.
3. Interior: The interior design of Adani Western Heights is a testament to meticulous craftsmanship and an eye for detail. High-quality materials, elegant finishes, and contemporary design elements are seamlessly integrated into every aspect of the living space. Every inch exudes sophistication from the lobby to the corridors, making every moment spent indoors a pleasurable experience.
4. Kitchen: For those who appreciate the culinary arts, the kitchen at Adani Western Heights is a chef's dream. Equipped with modern appliances, ample storage space, and stylish fixtures, it's not just a place to cook; it's a place to create culinary masterpieces. The kitchens are designed to be functional yet aesthetically pleasing, ensuring that meal preparation becomes an enjoyable activity.
5. Balcony: Step out onto your balcony, and you'll be greeted by stunning views of lush green landscapes and the Mumbai skyline. It's not just an outdoor space; it's an extension of your living area. Whether you use it to sip morning coffee while watching the sunrise or to unwind with a glass of wine as the city lights up at night, your balcony becomes your retreat.
But the true hallmark of Adani Western Heights is its impressive array of world-class amenities that redefine comfort:
1. Fitness Center: Stay in top shape with a fully equipped fitness center that caters to all your workout needs. From cardio to strength training, everything is at your fingertips.
2. Swimming Pool: Take a refreshing dip in the swimming pool or lounge by the poolside to soak in the sun.
3. Lush Green Landscapes: The beautifully landscaped gardens provide a serene environment where you can take strolls, meditate, or simply bask in nature's beauty.
4. Clubhouse: The clubhouse offers a space for social gatherings, events, and celebrations. It's where you can connect with neighbours and build community.
5. 24/7 Security: Adani Western Heights Andheri provides 24/7 security to protect you and your loved ones.
These amenities are not just add-ons but an integral part of the Adani Western Heights experience. They are the threads that weave together a tapestry of convenience, luxury, and well-being, ensuring that residents can savour every moment and embrace a life of true comfort in the heart of Mumbai.
Location Advantage – Andheri West, Mumbai
Adani Western Heights enjoys an enviable location in the heart of Andheri West, and it's not an exaggeration to say that this neighbourhood is one of its most compelling features. This upscale locality offers residents many advantages that enhance their overall quality of life.
1. Connectivity: Andheri West boasts excellent connectivity to key areas of Mumbai. The proximity to central business districts such as Bandra-Kurla Complex (BKC) and Lower Parel makes commuting easy for professionals. The well-developed road network, including the Western Express Highway, ensures that residents can easily navigate the city.
2. Education: Families with children will appreciate the presence of renowned educational institutions nearby. Whether you're looking for top-notch schools for your kids or higher educational institutions, Andheri West has diverse options.
3. Healthcare: Access to quality healthcare is paramount, and Andheri West provides many healthcare facilities and hospitals, ensuring that medical assistance is always available.
4. Entertainment: Andheri West is a hub of entertainment and leisure. The neighbourhood offers various dining options, shopping centres, and entertainment hubs. Whether you're in the mood for fine dining, a movie night, or a shopping spree, you'll find it all within a stone's throw from Adani Western Heights.
5. Vibrant Lifestyle: Andheri West is known for its vibrant lifestyle. It's a melting pot of diverse cultures, reflected in the variety of cuisines, art, and cultural events you can experience here. Andheri West caters to all tastes, from local street food to international fine dining.
6. Serene Living Environment: Despite its proximity to the bustling city, Andheri West offers a serene and upscale living environment. The lush greenery, well-maintained parks, and peaceful residential streets provide a tranquil retreat after a busy day in the city.
7. Community and Convenience: Adani Heights becomes not just a residence but a part of a thriving community. The friendly neighbourhood and the convenience of nearby grocery stores, markets, and daily amenities ensure you have everything you need at your doorstep.
The location advantage of Adani Western Heights Andheri is a significant draw for residents. It seamlessly combines the serenity of a peaceful residential neighbourhood with the convenience and vibrancy of Mumbai city life. Andheri West offers a lifestyle that truly encompasses the best of both worlds.
Explore the grand project Rustomjee Elita by Rustomjee Developers by reading the blog below:

RUSTOMJEE ELITA: A SYMPHONY OF STYLE AND SOPHISTICATION IN ANDHERI WEST, MUMBAI
Wrap-up
Adani Western Heights stands as a testament to luxury living in Mumbai. With its stunning architecture, a range of apartment options, and a prime location in Andheri West, this project offers a lifestyle that few can match. Whether you're seeking a spacious family home or a chic urban retreat, Adani Western Heights has it all. Invest in this masterpiece and elevate your standard of living to new heights.
In this blog, we've explored the grandeur of Adani Western Heights, from its opulent apartments to its unbeatable location, making it a premier choice for those pursuing luxury living in the bustling city of Mumbai.
Ready to experience the epitome of luxury living in Mumbai? Visit Adani Western Heights today and take the first step towards your dream home! For more options and valuable insights into the real estate market, explore our website.
You can also stay informed about the latest trends and expert advice by reading real estate-related articles on our reputable platform. Contact our experts today to learn more about Adani Western Heights!
Frequently Asked Questions
1. Is there good connectivity from Adani Western Heights Andheri to other parts of Mumbai?
Yes, Andheri West, where Adani Western Heights is located, offers excellent connectivity to key areas of Mumbai, including business districts, educational institutions, healthcare facilities, and entertainment hubs. It's also well-connected by road networks like the Western Express Highway.
2. How do I schedule a visit to Adani Western Heights?
To schedule a visit or learn more about Adani Western Heights Andheri, contact the Sales team or their official website for contact information and appointment booking.
3. Is Adani Western Heights a ready-to-move project?
Yes, Adani Western Heights offers ready to move flats in Andheri West, ensuring a hassle-free transition to your new home.