Mumbai is currently ranked third among all global cities by the Globalization and World Cities Study Group (GaWC) as an "Alpha World City." Mumbai, among the top cities in the nation for business startups, is home to the third-most costly office market in the world. As India's economic capital, this city's real estate is in high demand. The real estate sector in Mumbai has been booming, breaking records for the number of property registrations. The real estate industry is primed for investors, from residential spaces to commercial property.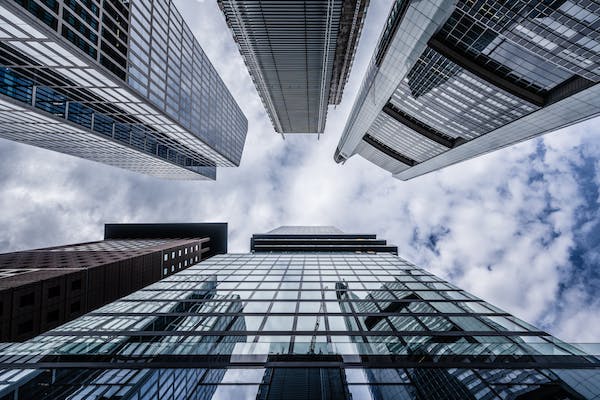 So who are the top builders in Mumbai? Each real estate developer in Mumbai boasts world-class facilities and top-level construction projects. So any property from the builders on this list would be a perfect investment property.
List of top 10 builders in Mumbai
1. Lodha Group
The Indian global real estate corporation, Lodha Group or Macrotech Developers, originally Lodha Developers, is based in Mumbai. In 1980, Mangal Prabhat Lodha created it. They are currently one of the biggest builders in Mumbai, so they top our builders in the Mumbai list. The corporation is commended for developing Palava, an integrated smart city near Mumbai. Residential and commercial properties have been created by it in Mumbai, Thane, Hyderabad, Pune, and London.

In its 42 years of experience, it boasts 341 projects, including Lodha Altamount, a concept for a contemporary, opulent residential skyscraper in Mumbai's billionaires' row; The World Towers, a 76-floor skyscraper in Mumbai; Lodha Bellissimo, a twin residential skyscraper project; and Lodha Park, a 17.5-acre construction for a high-end residential skyscraper in Mumbai's affluent Worli area. It also has 177 original projects making it the most prestigious of all the top real estate companies in India.
2. Godrej Properties
Godrej Properties Limited is a real estate business headquartered in Mumbai, India. The business was founded in 1990 by Adi Godrej and is a division of Godrej Industries Ltd. Over 89.7 million square feet of projects are currently being developed by the business. According to the Global Real Estate Sustainability Benchmark, it is ranked first among Mumbai's listed global real estate builders.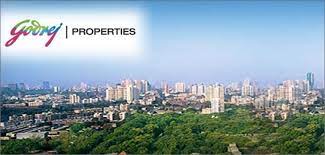 With 32 years of experience, it has completed 171 total projects and has 106 ongoing projects.
Godrej Properties has received more than 250 honors and awards in recent years, including "The Most Trusted Real Estate Brand" by the Brand Trust Report in 2019, "Real Estate Company of the Year" at the 9th Construction Week Awards 2019, "Equality and Diversity Champion" at the APREA Property Leaders Awards 2019, "The Economic Times Best Real Estate Brand 2018," and "Builder of the Year" at the CNBC-Awaaz Real Estate Awards 2018.
3. Rustomjee Constructions
Over 20 million square feet of provided space, 12,300 content households, and 2 township developments make up the Rustomjee legacy. This property developer company prides itself on being thoughtful, building better homes in Mumbai to better its investors' lives, and taking pride in its corporate social responsibility and all its employees.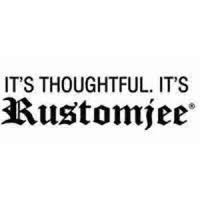 It has 26 years of experience with 102 projects, of which 28 have yet to be completed. It mainly specializes in residential spaces, but all its spaces come with a company quality guarantee. CIA World Magazine awarded Rustomjee Seasons the Best Redevelopment Project of the Year in 2020.
4. Dosti Group
This group has been dealing with real estate for 42 years and has developed more than 127 projects. They have a portfolio encompassing around 11.44 million square feet, including residential and commercial spaces. They are currently constructing 15 projects of around 6 million square feet around Mumbai and Thane.
Customers highly regard the company for its high-quality goods, worker efficiency, on-time project delivery, and reasonable costs. In addition, the organization has always concentrated on building eco-friendly commercial and residential areas to promote sustainability.
5. Wadhwa Group
A building and real estate development business called The Wadhwa Group was founded in Mumbai, India, in 1969. The organization, one of Mumbai's top real estate firms, is now creating townships, commercial, and residential projects that total about 1.4 million square meters (15 million square feet). The Wadhwa Group has won numerous accolades for its commercial and residential properties. Awards from the "International Property Awards Asia Pacific" and the "Asia Pacific Property Awards 2013-2014" are among them.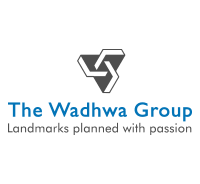 In their 52 years of experience, they have constructed 74 total projects and have 38 ongoing projects. It includes more than 100 corporate tenants and more than 20,000 residents in the residential area.
6. Kalpataru Group
One of India's top real estate firms was founded in 1969 called Kalpataru Limited. With over 53 years of experience in real estate development, they have established new benchmarks and won numerous international design and quality awards. The company's vision is to be a brand renowned as an industry leader for its thoughtfully designed, high-quality, creative living environments, acknowledged for its customer and employee practices, and to create long-term relationships with stakeholders.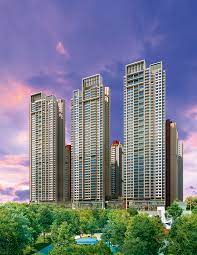 It has a total of 146 projects, with 62 ongoing. The Kalpataru Group is renowned for building Mumbai's tallest tower in the 1970s.
7. Oberoi Realty
Oberoi Realty Limited has had a prominent position in the Indian real estate industry for over three decades. Their goal is to design areas that improve people's quality of life. It is a 1980-founded property development firm with its headquarters in Mumbai. As a company, it values passion for innovation, quality, and integrity. The group's motivation stems from a desire to uphold integrity and responsibility while raising its current standards.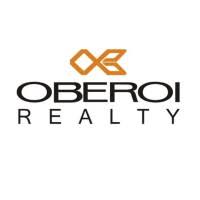 It has had 25 past projects and 6 ongoing projects. The two most notable developments are "Exquisite," a building that offers opulent 3 BHK apartments with square footage ranging from 1,690 to 1,820, and "Oasis 2," a landmark development that offers roomy 4 and 5 BHK apartments in Worli.
8. Indiabulls Infraestate
Indiabulls Infraestate Limited was established as a public limited company on January 4, 2007. It's a subsidiary of Indiabulls Real Estate Limited. This company has more than 23 years of experience and has worked on 43 projects. They currently have 14 ongoing projects.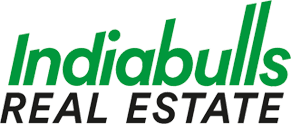 It is a division of Indiabulls Real Estate Limited, which had a consolidated net value of Rs. 4,754 crores as of March 31, 2017. In addition, Indiabulls Real Estate Limited possesses a sizable, completely funded land bank totaling more than 1010 acres (excluding the 2500 acres of SEZ property available for construction).
9. Hiranandani Developers
One of the biggest real estate developers with headquarters in Mumbai is the Hiranandani Group. Their area of expertise is upscale townships with condos, penthouses, bungalows, and commercial buildings. Several startup businesses, investment banking firms, venture capital firms, and BPOs are also housed there, and the organization has expanded into the fields of health, education, energy, and hospitality.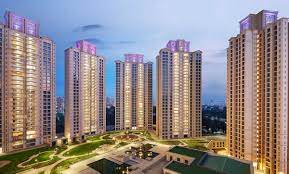 With 44 years of experience, 176 total projects, and 46 ongoing projects, this company makes good use of its years of experience since it was established in 1978 to build complexes from Powai to Thane West. It is one of the best real estate companies in Navi Mumbai, topping the list of builders in Navi Mumbai.
10. Mahindra LifeSpaces Developers
Mahindra Lifespace Developers Ltd. is an Indian company with its main office in Mumbai that develops infrastructure and property. It was established in 1994 and is a member of the Mahindra Group. Under the Mahindra Lifespaces and Happinest brands, the firm develops residential communities. In addition, it develops integrated cities and industrial clusters under the "Mahindra World City" and "ORIGINS by Mahindra World City" brands.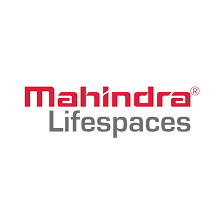 It has 28 years of experience and has a total of 129 residential, commercial, and retail projects, of which 12 projects are ongoing, and 5 are new. In addition to 8.84 million square feet of active or ongoing residential projects, the company owns over 16.39 million square feet of finished residential projects. One of the mammoths of the construction industry, this is a perfect choice if you are looking for a property in Andheri East, Mumbai.
Choosing a Builder
So who is the best builder in Mumbai? With this list, you can assess each builder's strengths according to your particular needs. Even amongst the top builders in Mumbai, the investors' needs should be prioritized. Looking at the past projects undertaken by the builders, assessing the quality of construction materials, and going through the awards and achievements are advisable when deciding on a builder to invest in. A construction company's years of experience also come in handy, proving that they know the real estate market and how to build lasting properties.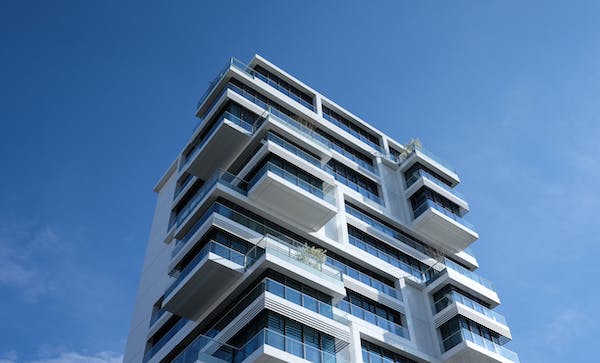 All these builders have some of the best construction quality in Mumbai, guaranteeing that if you choose one, you will make an investment that lasts a lifetime. With Mumbai's booming real estate market, it is better to strike while the iron is hot and take advantage of the housing market by investing with these builders.
Frequently Asked Questions
Who is the No. 1 builder in Mumbai?
With its years of experience, numerous awards, such as "Top Developer of the Year" for the project, The World Towers, at the Times Real Estate Icons of West India by The Times of India, "Project of the Year," and "Top Super Luxury" segment homes, and "Top Township Project" at the Times Real Estate Icons of West India (2020) [as well as "Outstanding Project of the Year" (National Category) for Palava at the Golden Brick Awards, Dubai (2019), and prestigious projects spanning 30 million square feet of luxury property, the Lodha group is by far the no. 1 builder in Mumbai.
How do I choose the best builder?
With the number of builders in the industry, choosing the best one is paramount. Factors such as their years of experience, awards, achievements, the number of projects undertaken, and customer reviews of their projects are essential. However, every individual's needs are different, and you must choose the right builder based on your personal needs.
How can you tell if a builder is reliable?
Along with checking the builder's years of experience, the awards they have won, and their projects, interact with the homeowners associated with them by visiting the builder's completed projects. You can use this to determine the developer's adherence to the developer's quality standards.
Which builder has the best construction quality in Mumbai?
Being a multi-national company trusted by many, with various projects and accolades, the Lodha Group has the best construction quality in Mumbai. They use the most recent building technologies, which makes them effective, and their years of experience and international standards make them the best in the game.