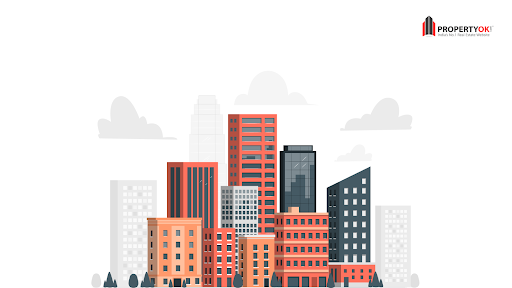 Real estate in India is expected to reach $1 trillion by 2030.
Choosing the right real estate agent in India with this much traffic can be tricky.
But if you know what to look out for, you'll be able to find someone who meets your needs and is good at their job.
Whether you're looking to rent or buy, the following five tips will help you choose the best real estate agent in India.
Your Checklist Before Meeting Your Real Estate Agent
Take a look at the real estate market; it's saturated to a point where there are different hierarchies of realtors—ranging from the local " Raju bhaiyya" to the men in power suits. So finding a realtor is easy, but finding the right one is not.
Before you step into the hunt for the perfect real estate agent, there are some things you need to clear first. Take a look at them:
Understand your requirements
All we are saying is that you should understand what you are looking for. There are two reasons for this:
A client with an exact idea of what they want is a blessing for a real estate agent, and they can help you find the right property quickly.
When you don't know what you want, you might buy an enticing property you don't need, or you could waste your time and money by just looking at properties and not deciding.
Whether it be a 3 BHK residential project near Thane with all amenities or 1 BHK in Mumbai with all the local hotspots near it, jot down what you want and look for it.
Study the market
Acquiring local real estate knowledge is a game-changer when searching for realtors. Researching the live prices for properties near the area you are looking to buy and details of the neighbourhood can help you a lot.
How to choose the best real estate agent: Industry secrets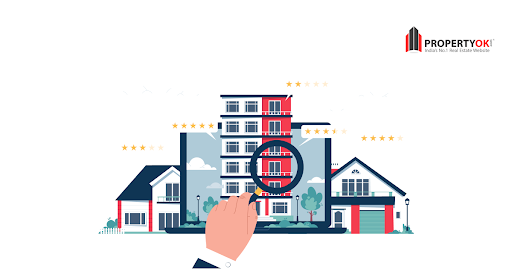 Whether you are a home buyer or seller, these modern times present you with the possibility of choosing your real estate agent. Though the variety of options may seem endless, you can narrow your search with these tips.
Pro-tip #1: References and testimonials
Talking with previous clients or digging deeper into their clients can give you an idea of what you can expect from them. If their service was excellent and they stood by their clients till the end of the deal, congratulations, you just found a gem of an agent.
Ask for references from friends and family to get a more honest opinion. If you don't have any friends who have worked with a respective realtor, slide into their website and look at their customer testimonials.
Contacting people via email or any messaging app is encouraged as long as you keep it professional.
Pro-Tip #2: Experience
You can check with the National Association of Realtors (NAR) regarding their experience. An agent with over eight years of experience is ideally a good pick.
A veteran in the real estate business will have connections across the different spheres of the industry. They can help the property buyers or sellers to smooth their transition once the deals are done.
But this doesn't mean you can cross out others. There will be people with expertise in deals in condos or co-ops, first-time buyers etc., so look for professionals with relevant experience in what you want.
Pro Tip #3: Proper certifications
Agents need to get real estate licensing before dealing with real estate transactions, and checking for this is an excellent way to filter good from bad. You can check for their licencing on the state real estate website.
NAR also give certain certifications to realtors based on a pre-licensing course and licensing exams. All realtors listed under NAR must follow a certain code of ethics so that all real estate transactions remain as professional as possible.
Accredited buyer's representative (ABR), Senior real estate specialist (SRES) are some of the certifications that realtors can attain. These can be your pointers to finding your real estate agent.
Pro Tip #4: Local real estate knowledge
Always question their knowledge of the locality they operate in. You need to know the neighbourhood before buying a property, and an agent who is blind about that is pretty much redundant.
The knowledge about the neighbourhood includes all the information on the facilities nearby, including schools, hospitals, railway stations and bus stations. They also need to know if there are upcoming developments that might help potential buyers.
Pro Tip #5: Availability and empathy
Time is of the essence in this world, and you need to find a realtor who respects your time and shows up on time. They need to be available for all your queries and not be a person who leaves your message on "read".
Buying or selling a property is an emotional process. The sudden change that is about to happen and the money they are about to invest creates a roller coaster of emotions. You really want a person who is honest with you and understands you.
#Bonus Pro-Tip: brokerage or commission
The real estate commission is an important part of real estate sales. Most real estate agents have a commission, usually around 5%-6% of the purchase price. If there is a buyer's agent and a selling agent, they each get half of the commission.
Here's what you need to look out for; you should ensure they are not representing the buyer and seller sides simultaneously. If they inform you beforehand, you can move forward with it if you are okay with it, but you can push for a reduced commission as it goes to the same brokerage.
Takeaway
Whether you are looking to buy or sell a property, a real estate agent can help you make it much smoother. There are buyer's agents, seller's agents and selling agents who can help you based on your needs.
You now have expert tips to help you choose India's best real estate agent. "This is a one size fits all" blog that will help you irrespective of the need.
Want to get more tips like these right in your inbox? Subscribe to the Property OK weekly newsletter now.