Have you been searching for your dream home that combines convenience and elegance? Then, look no further! Raheja Crest is the perfect project that ticks all the right boxes. From prime location advantages to impeccable design and unparalleled amenities, this residential gem offers everything you need for a life of utmost comfort and style.
Join us as we delve into the enticing features of Raheja Crest Andheri West and discover why it is truly a haven for those seeking their dream abode. Let's dive in!
Start your property search today and let our experienced team guide you! We'll assist you in finding the ideal residential project that matches your preferences and budget.
Contact Builder For Latest Offers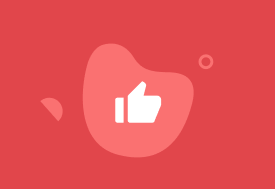 Thank You
Our Builder Representative Will Contact You Shortly
Back to Home
Location Advantages and Accessibility
Andheri West, a vibrant suburb of Mumbai, offers residents easy access to all parts of the city, making it an ideal place for first-time homebuyers and professionals working in Andheri or nearby areas. Raheja Crest by Raheja Developers Ltd. takes full advantage of this prime location by offering unmatched accessibility.
These flats for sale in Andheri West provide seamless connectivity to major business hubs like Bandra-Kurla Complex and Lower Parel. The project is also well-connected to Western Express Highway and Link Road, ensuring smooth commutes to other parts of Mumbai.
Moreover, residents can enjoy proximity to various social amenities, including renowned educational institutions, healthcare facilities, shopping malls, restaurants, and entertainment centres. From premium schools like Ryan International School to leading hospitals like Kokilaben Dhirubhai Ambani Hospital – everything is just a stone's throw away.
Additionally, Andheri West boasts excellent infrastructure with wide roads and efficient public transportation services. This ensures residents have convenient access to bus stops and railway stations such as Andheri Railway Station and Azad Nagar Metro Station.
Living at these ready to move flats in Andheri West means enjoying the best of both worlds – a peaceful residential neighbourhood with easy access to all the city's modern conveniences.
Read this blog to learn about UK Sangfroid- another stunning project in Andheri West:

EMBRACE THE EXTRAORDINARY: UK SANGFROID ANDHERI WEST REDEFINES LIVING STANDARDS
Pricing and Value Proposition
When buying a dream home, pricing is crucial in the decision-making process and at Raheja Crest Andheri West, you get unmatched quality and incredible value for your investment.
The project offers 3 BHK flats in Andheri West starting at 3.90 Cr. The prices are competitive and reasonable compared to other properties in the area, making it an attractive choice for end-users and investors.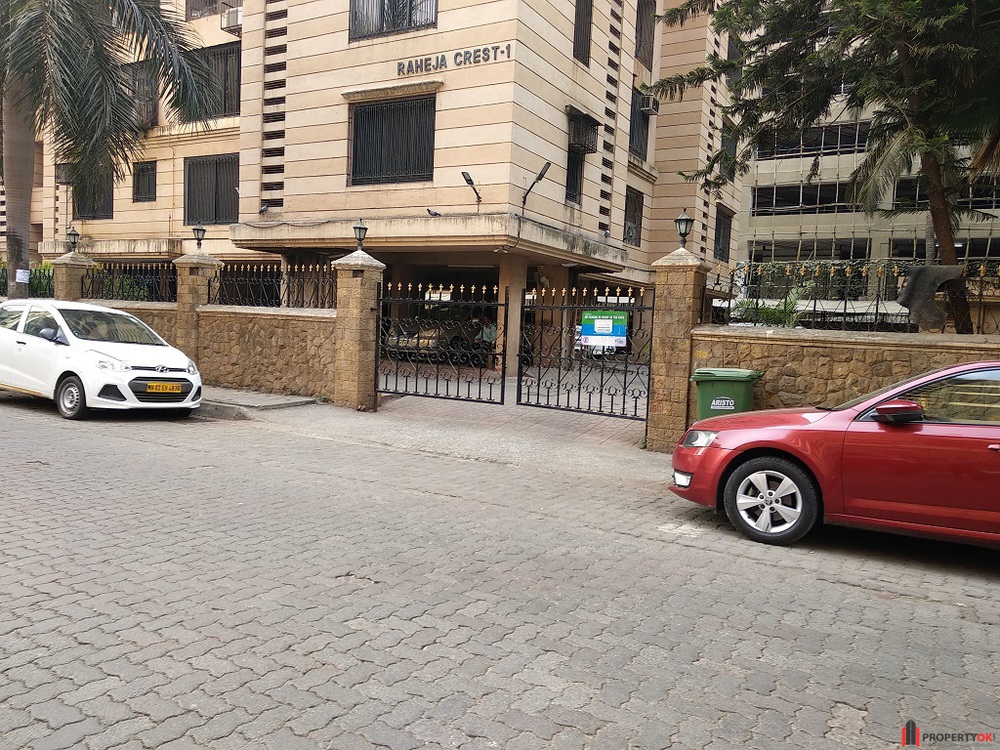 But what sets Raheja Crest apart is the value proposition it offers. With its location in Andheri West, proximity to major business hubs like Bandra-Kurla Complex and easy access to transportation facilities, living here ensures convenience at its best.
So if you're looking for flats in Andheri West that offer great pricing and a remarkable value proposition, look no further than Raheja Crest. It truly stands out as an ideal choice for those seeking their dream home in this vibrant suburb of Mumbai.
Range of Floor Plans and Configurations
When it comes to finding your dream home, the room configuration offered at Raheja Crest Andheri West is truly impressive. This project has 3 BHK apartments in Andheri West to suit every need and preference.
The developers have carefully designed each layout to maximise space utilisation and create functional living areas. Every detail has been considered, from open-concept kitchens that flow seamlessly into the dining area to well-appointed bedrooms with ample storage space.
One of the major features of these floor plans is their versatility. With flexible layouts, homeowners can customise their living spaces according to their unique requirements. Whether you need an extra room for a home office or prefer an open-plan design for entertaining guests, plenty of options are available.
In addition to the variety in floor plans, Raheja Crest also offers different configurations, such as garden-facing apartments or units with stunning city views. This allows residents to choose a home that meets their spatial needs and provides them with breathtaking vistas from their windows.
Moreover, all the apartments in this project are designed considering factors like natural light and ventilation. The large windows allow abundant sunlight throughout the day while ensuring proper cross-ventilation within the homes.
Take a deep dive into the details of the stylish project Rustomjee Elita by Rustomjee Developers by reading the blog below:

RUSTOMJEE ELITA: A SYMPHONY OF STYLE AND SOPHISTICATION IN ANDHERI WEST, MUMBAI
Unparalleled Features and Amenities
When it comes to finding the perfect dream home, one of the key factors that can make a significant difference is the range of features and amenities the project offers. In this regard, Raheja Crest Andheri West truly stands out from the rest. Let's explore some of the finest amenities offered by this project:
Raheja Crest offers a fully equipped gymnasium, swimming pool, spa and yoga centre facilities. Residents will have everything they need to maintain an active and healthy lifestyle at their doorstep.
For those who love spending time outdoors, the project has beautifully landscaped gardens to unwind after a long day or enjoy a stroll with your loved ones.
The project also boasts dedicated play areas for children, ensuring ample space to run and play freely.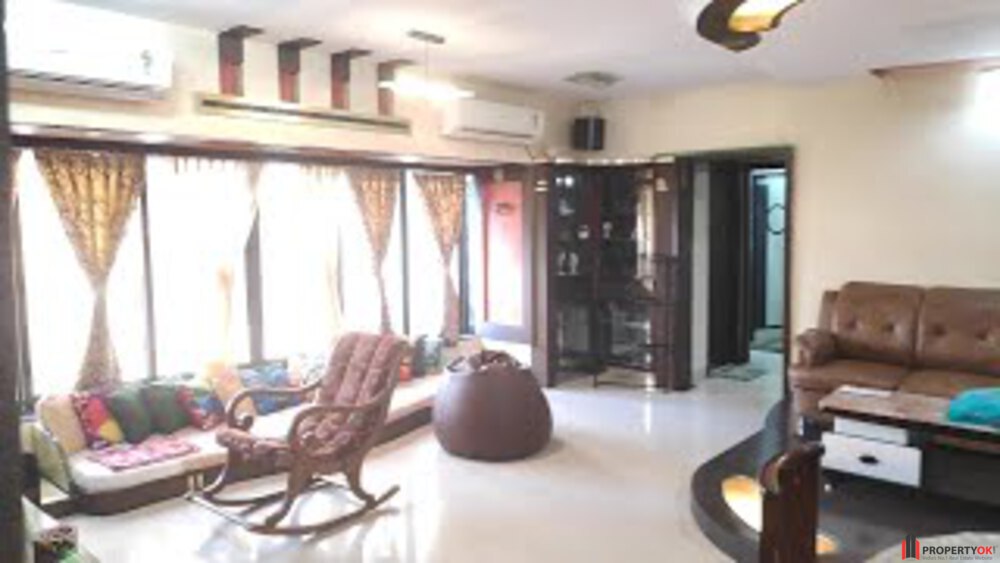 Another standout feature of Raheja Crest is its focus on sustainable living. The project incorporates rainwater harvesting systems and solar panels to reduce its carbon footprint while providing an uninterrupted power supply to all residents.
In addition to these amenities, other notable features include ample parking spaces for both residents and visitors, 24/7 security surveillance for complete peace of mind, high-speed elevators for easy access to different floors, and a dedicated maintenance team to address any concerns promptly.
With all these unparalleled features and amenities at your disposal within the premises of these flats in Andheri West, you will surely experience an elevated standard of living like never before. It's no wonder why this project has become synonymous with luxury and comfort!
So if you're looking for a dream home with beautiful interiors and outstanding facilities that cater to every aspect of your lifestyle needs, look no further than Raheja Crest!
Architectural Marvels and Design Elements
Raheja Crest Andheri West is not just a residential project. It is a masterpiece of architectural brilliance. The design elements incorporated in this project are truly unique and captivating.
From the moment you step into the grand entrance lobby, you will be mesmerised by the exquisite detailing and aesthetic appeal. The use of premium quality materials adds to the luxurious ambience of the building.
The apartments themselves are designed to maximise space and enhance comfort. The layouts have been carefully planned to ensure optimal natural light and ventilation. Each room exudes elegance with its modern fixtures, stylish flooring, and tasteful finishes.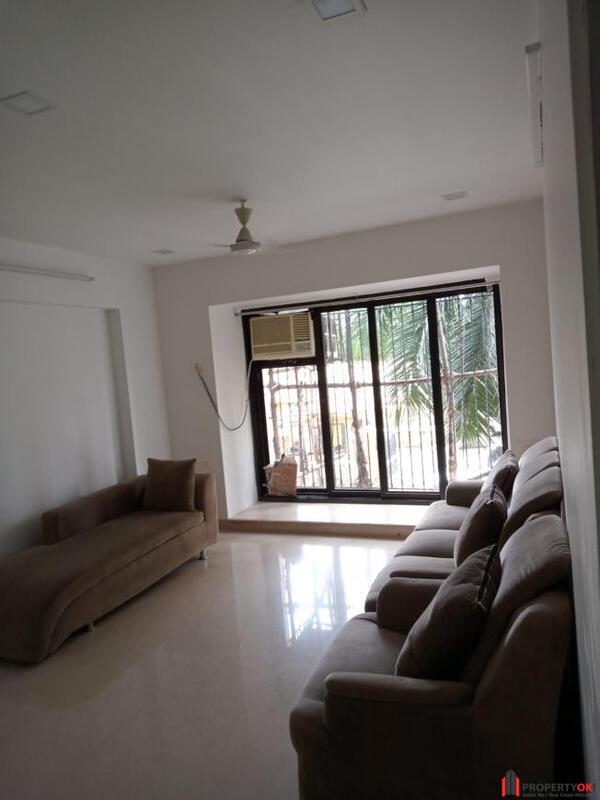 One of the unique features of Raheja Crest is its landscaped gardens that provide a serene escape from the hustle and bustle of city life. These green spaces have been expertly designed to create an oasis within the complex where residents can relax and rejuvenate.
The exteriors of Raheja Crest are equally impressive. The contemporary architecture seamlessly blends with its surroundings while making a bold statement simultaneously. The sleek lines, innovative façade designs, and unique colour schemes make these buildings stand out from others in the area.
Attention to detail is evident everywhere – from intricately crafted balconies to well-designed common areas like swimming pools, fitness centres, and children's play areas. Every element has been meticulously planned to enhance your living experience.
Safety and Security Measures
When choosing a home, safety and security are of utmost importance. The developers of Raheja Crest Andheri West understand this concern and have taken every measure to ensure the well-being of its residents.
The project has state-of-the-art security systems, such as CCTV surveillance cameras that monitor the premises 24/7. This provides round-the-clock monitoring and ensures that any suspicious activities are detected immediately.
In addition, a robust access control system is in place, including biometric entry systems for residents and staff. This adds an extra layer of security by ensuring that only authorised individuals can enter the premises.
The project also features fire safety provisions such as smoke detectors, sprinkler systems, fire alarms, and firefighting equipment on every floor to enhance safety measures. These precautions ensure prompt action can be taken to prevent any harm or damage in any emergency.
Moreover, trained security personnel are stationed at various points within the complex to provide additional protection. Their presence not only acts as a deterrent but also gives peace of mind knowing that someone is always looking for your safety.
With these comprehensive safety and security measures at Raheja Crest Andheri West, you can rest assured that you will live in a secure environment where your well-being is prioritised.
Discover the details of the exclusive project Millionaire Heritage in Andheri West by reading this blog:

STEP INTO PRESTIGE: EXPERIENCE THE EXCLUSIVITY OF MILLIONAIRE HERITAGE IN ANDHERI WEST
Why this is the perfect project for your dream home
Why choose Raheja Crest Andheri West as the perfect project for your dream home? Let's delve into why this residential development stands out from the rest:
First and foremost, Raheja Crest enjoys a prime location in Andheri West, one of Mumbai's best neighbourhoods.
Regarding pricing and value proposition, the project offers competitive rates without compromising quality. The project boasts 3 BHK apartments in Andheri West that suit different preferences.
Another feature of Raheja Crest is its unparalleled amenities. From a gymnasium and swimming pool to landscaped gardens and children's play area – every aspect has been designed with residents' comfort in mind. Additionally, ample parking spaces and round-the-clock security measures are available for peace of mind.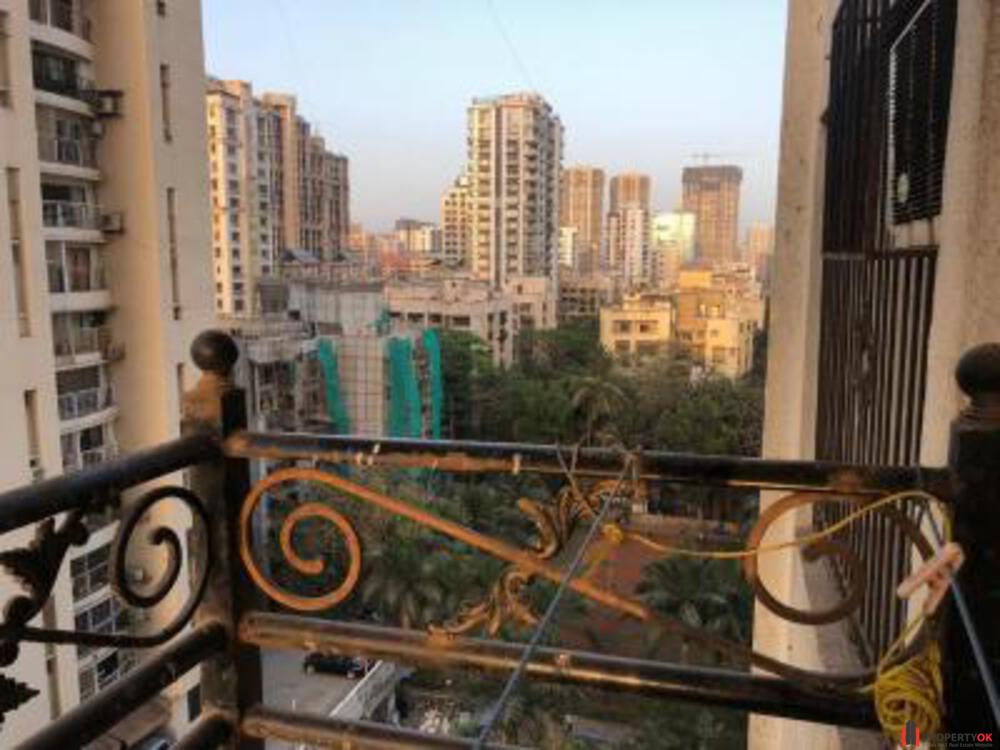 Architecturally speaking, Raheja Crest is nothing short of a marvel. The design elements seamlessly blend modern aesthetics with functionality. The use of premium materials combined with innovative layouts creates homes that are visually appealing and practical for everyday living.
Last but certainly not least is the emphasis on safety within this project. Advanced security systems such as CCTV surveillance ensure that residents can always feel secure within their homes.
If you're searching for an ideal flat in Andheri West that offers excellent location advantages coupled with competitive pricing, top-notch amenities, and architectural brilliance– then Raheja Crest will be the best option!
Wrap-up
Raheja Crest Andheri West is undeniably the perfect project for your dream home. With its prime location advantages and easy accessibility to posh areas of Mumbai, it offers unparalleled convenience and connectivity. The pricing and value proposition make it an attractive investment opportunity, ensuring great returns in the future.
These 3 BHK flats in Andheri West cater to different needs and preferences, providing ample choices for buyers. The project boasts unmatched features and amenities that enhance the quality of living for residents.
If you aspire to own a home in one of Mumbai's top locations with world-class amenities at your doorstep, Raheja Crest should be your first choice. Don't miss out on this golden opportunity to live in luxury amidst the bustling cityscape.
So why wait? Take the first step towards fulfilling your dream today by investing in Raheja Crest Andheri West!
Frequently Asked Questions
1. Are flexible payment plans available for purchasing flats in Raheja Crest Andheri West?
Raheja Crest offers flexible payment plans to ease the financial burden for homebuyers. These plans may include instalment options, down payment schemes, or tie-ups with financial institutions for housing loans.
2. Is Raheja Crest Andheri West a suitable investment option?
Raheja Crest presents a promising investment opportunity due to its prime location, excellent connectivity, the reputation of the developer, growing demand for properties in Andheri West, and potential for appreciation in value over time.
3. What is the possession status of the flats in Raheja Crest Andheri West?
Raheja Crest offers ready to move flats in Andheri West, ensuring that homebuyers can start enjoying their new homes without any construction-related delays.