Nestled in the heart of Mumbai's vibrant Andheri West neighbourhood, Rustomjee Elements is a prestigious residential development that offers a truly exceptional lifestyle experience. With its prime location, contemporary designs, exquisite interiors, and an array of nearby landmarks and attractions, Rustomjee Elements Juhu is undoubtedly the epitome of sophisticated urban living.
Read on to discover the perfect blend of convenience and opulence that awaits you at Rustomjee Elements. Get ready to be captivated by its unique charm and extraordinary offerings that promise to redefine your idea of modern-day living in Mumbai. So buckle up for a peek into pure indulgence!
Let us help you navigate your perfect property! Reach out to our sales representative:
Contact Builder For Latest Offers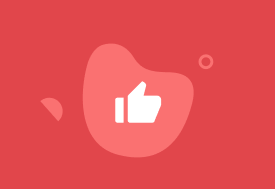 Thank You
Our Builder Representative Will Contact You Shortly
Back to Home
Where Luxury Meets Convenience: Discover Rustomjee Elements Juhu's Prime Location
Rustomjee Elements by Rustomjee Developers perfectly blends luxury with convenience. This upscale residential project is situated Off Juhu Circle, Andheri West, one of Mumbai's renowned neighbourhoods.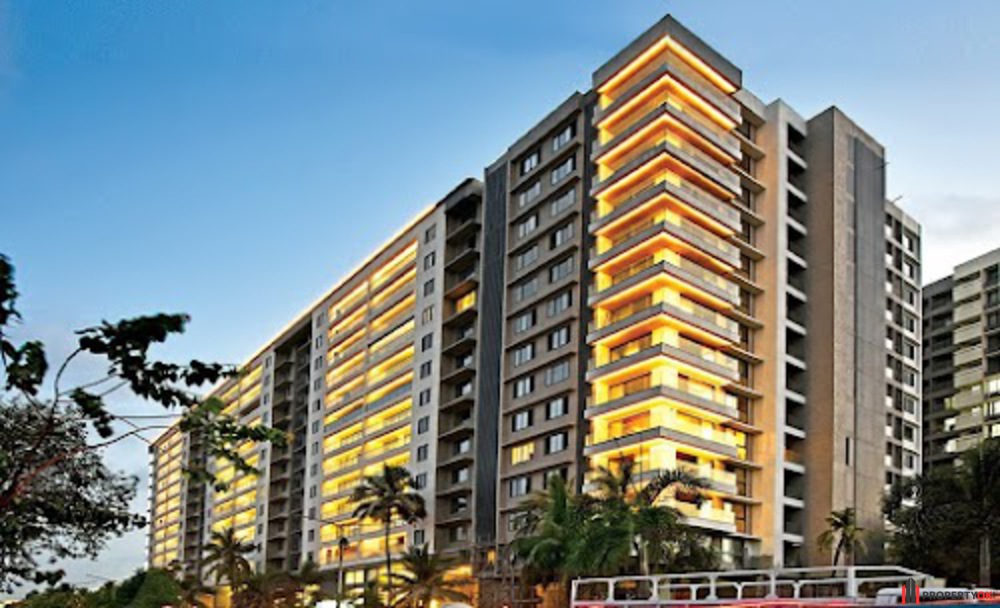 Rustomjee Elements Address:
Off Juhu Circle, New Link Rd, opp. The Club, New D. N. Nagar, Mumbai, Maharashtra 400053
Residents of Rustomjee Elements can easily access a wide range of amenities and attractions at their doorstep. From renowned educational institutions and healthcare facilities to shopping malls and entertainment hubs, everything you need is just a stone's throw away.
Moreover, the proximity to major transportation networks ensures seamless connectivity for residents. Whether commuting to work or exploring other parts of the city, living at Rustomjee Elements Mumbai allows for effortless travel.
In addition to its excellent location, these flats in Andheri West boasts meticulously designed residences that reflect modern architectural marvels. The project offers spacious 3 BHK, 4 BHK and 5 BHK apartments with well-thought-out floor plans that maximise natural light and ventilation while providing optimal privacy.
Beyond its boundaries lie several landmarks and attractions waiting to be explored by residents. One can stroll along Juhu Beach or indulge in retail therapy at nearby shopping destinations like Infinity Mall or Lokhandwala Market.
When it comes to dining options, plenty of restaurants offer various cuisines catering to every palate imaginable. And if you're looking for entertainment options, cinemas like PVR Icon Multiplex are just minutes from this project.
Overall, Rustomjee Elements Juhu offers more than just luxurious living spaces; it provides convenience in every way possible. With its location surrounded by numerous amenities and attractions, this residential haven truly sets itself apart as an ideal place for modern living.
Head over to this blog to learn about another spectacular project in Andheri West, Rustomjee Elita by Rustomjee Developers:

RUSTOMJEE ELITA: A SYMPHONY OF STYLE AND SOPHISTICATION IN ANDHERI WEST, MUMBAI
Pricing and Availability: Your Guide to Owning a Piece of Rustomjee Elements Juhu
Pricing and availability are key considerations when owning a piece of the prestigious project Rustomjee Elements. These flats in Andheri West offer a range of options to suit different budgets and preferences.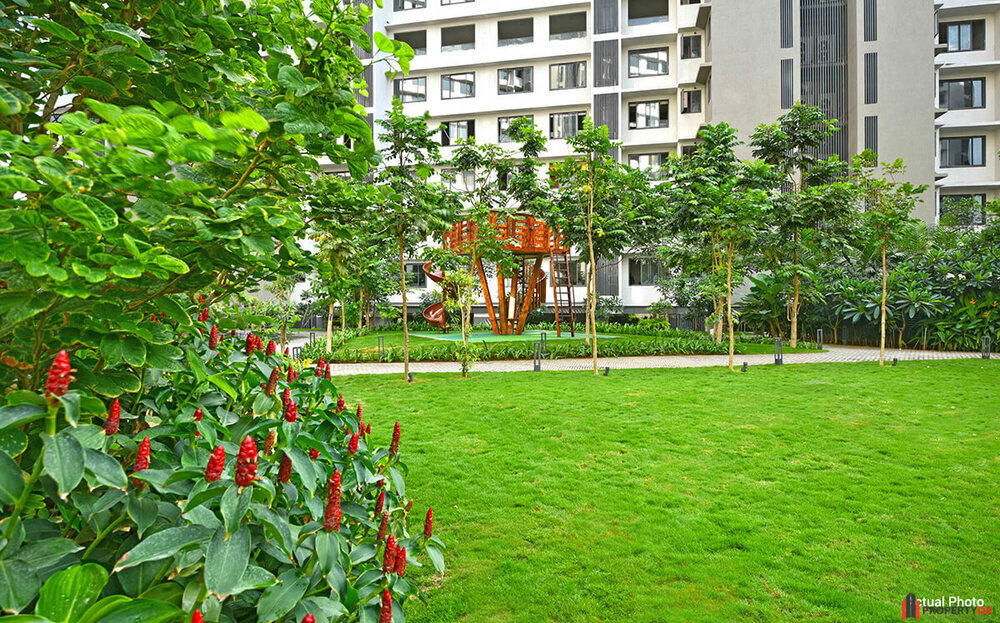 The Rustomjee Elements price is competitive, considering its location in one of Mumbai's top neighbourhoods. The cost varies depending on factors such as the apartment's size, layout, and floor level. With a range of configurations available, from spacious 3 BHKs to lavish 4 BHKs and 5 BHKs, there's something for everyone.
The price of these 3 BHK flats in Andheri West starts at 9 Cr and can go up to 12.50 Cr.
The Rustomjee Elements price of 4 BHK ranges from 14.50 Cr to 15 Cr.
The price of the 5 BHK flat starts at 23.50 Cr.
In terms of availability, Rustomjee Elements Juhu offers ready to move flats in Andheri West. These ready-to-move-in flats provide convenience and peace of mind for those seeking immediate possession.
Owning a piece of this exquisite development grants you access to top-notch amenities and enhances your lifestyle with unparalleled location advantages.
Contemporary Designs and Architectural Marvels: The Residences of Rustomjee Elements Mumbai
Rustomjee Elements blends modern designs and architectural brilliance. This luxury flat in Andheri West is a sight to behold, with its stunning contemporary designs and architectural marvels that will leave you in awe.
Every aspect of these residences has been meticulously crafted to provide residents with the ultimate living experience. From the moment you step inside, you are greeted by spacious interiors flooded with natural light, creating an open, airy atmosphere. The use of high-quality materials and finishes further adds to the elegance and sophistication of each home.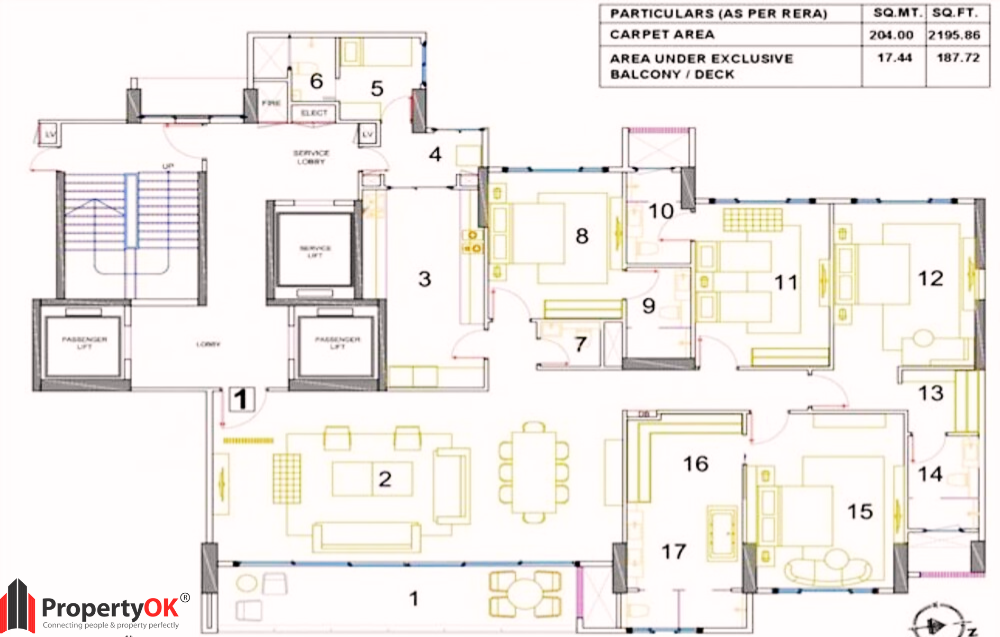 Rustomjee Elements Floor Plan
The Rustomjee Elements floor plan has been crafted to maximise space and functionality. One of the major features of this development is its emphasis on sustainability. Each residence incorporates eco-friendly elements such as rainwater harvesting systems and solar panels, reducing your carbon footprint while saving on utility bills.
Moreover, the amenities at Rustomjee Elements Juhu are nothing short of extraordinary. Residents have access to ultra-modern fitness centres, swimming pools, landscaped gardens, children's play areas, and much more – all within the confines of this exclusive community.
In addition to its impressive interiors and amenities, Rustomjee Elements Juhu also benefits from its advantageous location in Andheri West. With easy access to major transportation hubs, educational institutions, shopping centres, restaurants, and entertainment options nearby, everything you need is just a stone's throw away.
If luxury living in one of Mumbai's best neighbourhoods is what you desire, look no further than Rustomjee Elements Juhu. Here stands an epitome of contemporary designs fused with architectural marvels – providing residents with a magnificent living experience.
Read this blog to find out why Raheja Crest Andheri West is the perfect project for your dream home:

WHY RAHEJA CREST ANDHERI WEST IS THE PERFECT PROJECT FOR YOUR DREAM HOME: INSIGHTS AND ANALYSIS
Exquisite Interiors: Interior Features That Define Rustomjee Elements
At Rustomjee Elements Mumbai, you'll be greeted by interior features that showcase meticulous attention to detail. The residences are designed to offer a perfect blend of elegance, functionality, and comfort. Let's take a look at a few of the stunning features offered by this project:
The spacious living rooms are adorned with large French windows that allow natural light to flood in, creating a bright and airy ambience. The high ceilings add an extra dimension of grandeur, making these spaces feel even more expansive.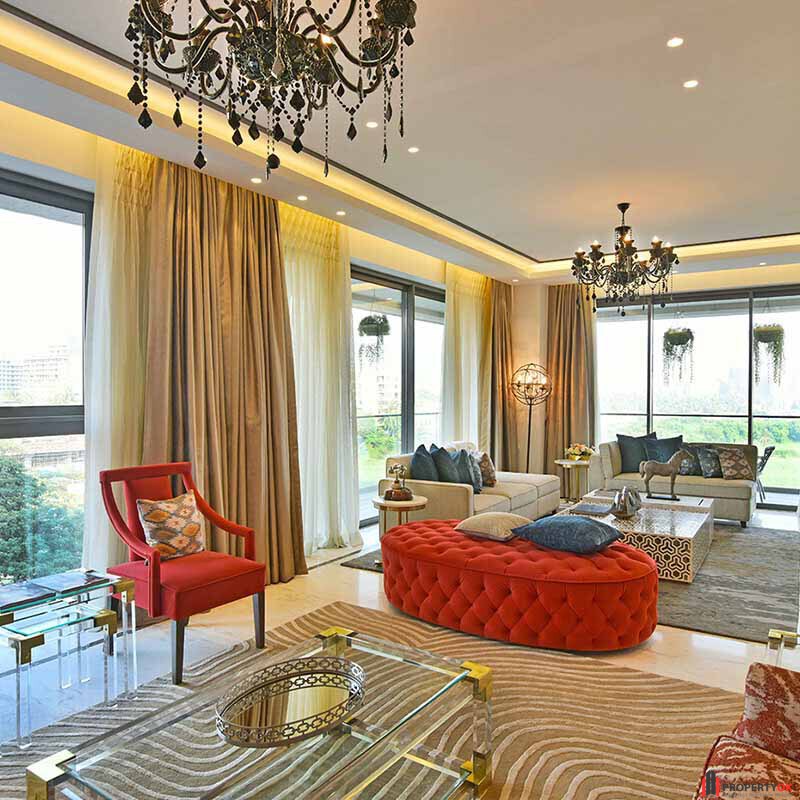 The kitchens at Rustomjee Elements Juhu are exquisite and well-organised. They boast top-of-the-line appliances from renowned brands, sleek countertops, ample storage space, and stylish cabinetry. Whether preparing a quick meal or hosting a dinner party for friends and family, these well-designed kitchens will inspire your culinary creativity.
As you enter the bedrooms, you'll notice the plush carpets underfoot that provide a sense of luxury and comfort. The master suites feature walk-in closets to organise your wardrobe essentials neatly.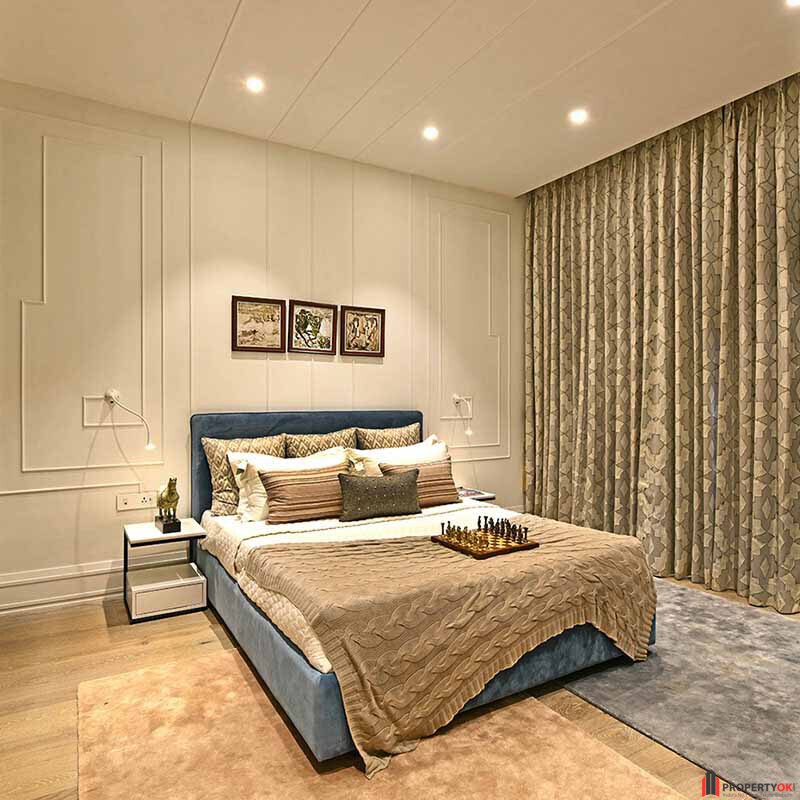 The en-suite bathrooms are equipped with modern fixtures, fittings, and elegant marble accents. The developers of Rustomjee Elements Juhu have also taken utmost care in crafting bathrooms that exude sophistication. From rain showers to luxurious bathtubs, every element is thoughtfully chosen to create a spa-like experience within the confines of your own home.
These luxury flats in Andheri West incorporate smart home automation systems which allow residents to control various aspects such as lighting levels, curtains, and temperature settings through their smartphones. These cutting-edge features enhance convenience and elevate the overall living experience.
Rustomjee Elements Juhu offers magnificent interiors that redefine modern living. The design elements and amenities create an unparalleled residential experience.
So why wait? Step inside this haven of luxury today!
Resort-Style Living: Immerse Yourself in the Spectacular Amenities of Rustomjee Elements Juhu
Imagine waking up to the gentle rustle of trees, feeling the soft caress of a morning breeze on your skin as you step out onto your private balcony. As you sip your coffee and take in the breathtaking view of lush gardens surrounding turquoise swimming pools, it hits you – this is resort-style living at its finest.
Rustomjee Elements Juhu invites you to immerse yourself in a world where luxury knows no bounds. Nestled within Mumbai's most prestigious suburb, this architectural marvel redefines opulence with its extraordinary amenities designed to cater to every aspect of modern living.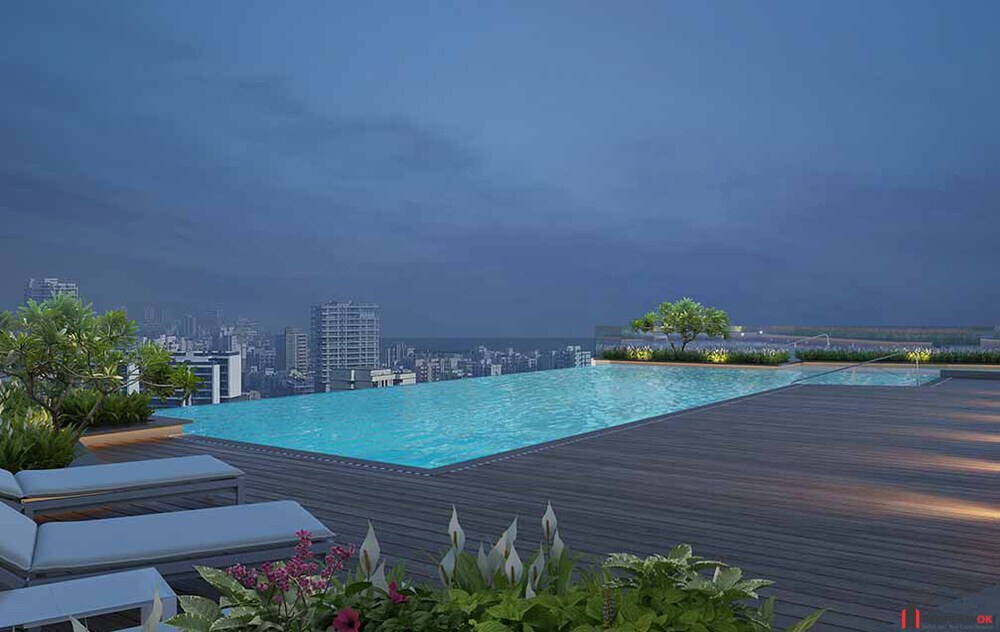 Indulge your senses as you unwind by one of the many shimmering pools dotted throughout the expansive landscape. Whether seeking solitude or quality time with loved ones, these meticulously crafted outdoor spaces offer an oasis-like escape from the bustling city outside.
For those seeking an active lifestyle, the well-equipped fitness facilities await. From gyms boasting top-of-the-line equipment to dedicated yoga studios overlooking tranquil courtyards, there's something for every health enthusiast here.
If you are yearning for some friendly competition, head over to the sports courts and challenge friends or neighbours to a game of tennis or basketball. The vibrant energy and camaraderie that fill these spaces will elevate your experience beyond expectations. You can also pamper yourself with rejuvenating treatments at luxurious spa facilities.
Explore the exclusive details of the project Millionaire Heritage in Andheri West by reading the blog below:

STEP INTO PRESTIGE: EXPERIENCE THE EXCLUSIVITY OF MILLIONAIRE HERITAGE IN ANDHERI WEST
Exploring the Neighborhood: Landmarks and Attractions near Rustomjee Elements Juhu
The vibrant location of Rustomjee Elements offers its residents a plethora of landmarks and attractions to explore. Whether you are a food enthusiast, a nature lover, or someone who enjoys shopping, there is always something to explore.
For those seeking culinary delights, there are numerous restaurants and cafes nearby. From local street food joints serving lip-smacking chaats to high-end fine dining establishments offering international cuisines, Juhu caters to all taste buds.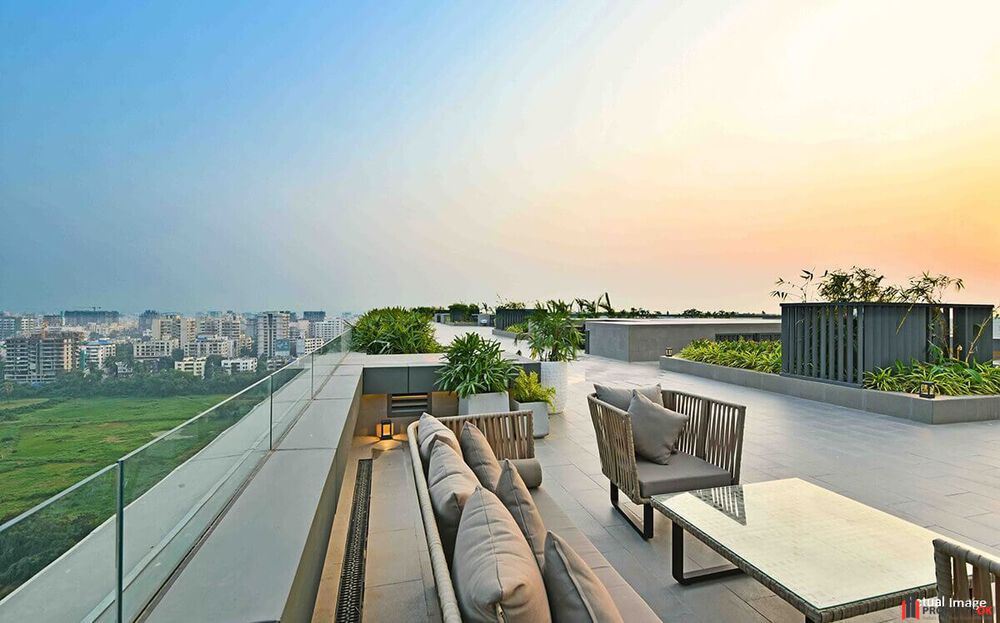 Nature lovers will be delighted by the proximity to Juhu Beach. You can take leisurely walks along the sandy shores or enjoy breathtaking sunsets with your loved ones. The lush greenery of Joggers Park is also just a few miles away from Rustomjee Elements.
If shopping is on your agenda, you can head to Infinity Mall or Linking Road, known for its trendy fashion boutiques and bustling markets. You can also indulge in the energetic atmosphere around these popular shopping destinations.
For movie buffs, PVR Cinemas at Dynamix Mall provides an excellent entertainment experience with multiple screens showcasing the latest blockbusters. Rustomjee Elements allows residents easy access to major transportation hubs like airports and railway stations. This makes commuting hassle-free for work or leisure activities outside of Juhu.
Key Takeaways
Rustomjee Elements is more than just a residential complex; it is an oasis of luxury and convenience nestled in the heart of Mumbai. With its contemporary designs, exquisite interiors, and proximity to popular landmarks and attractions, this development offers residents a lifestyle like no other.
Owning a piece of these ready to move flats in Andheri West means owning a slice of modern living at its finest. These breathtaking residences are aesthetically pleasing and offer superior functionality and comfort. Every aspect has been crafted with meticulous attention to detail, from spacious layouts to cutting-edge amenities.
If you're looking for luxury flats in Andheri West, look no further than Rustomjee Elements Juhu, where you can experience the epitome of modern living combined with unparalleled convenience. Don't miss out on this opportunity to live your dream life in one of Mumbai's most sought-after locations.
So why wait? Visit Rustomjee Elements today and witness firsthand what sets it apart from the rest. Your new home awaits you!
Frequently Asked Questions
1. Are there any ongoing or planned infrastructure developments in the surrounding area that may impact the value and livability of Rustomjee Elements Juhu?
Rustomjee Elements Juhu is in a vibrant neighbourhood that witnesses ongoing and planned infrastructure developments. These developments could enhance the value and livability of the area. It is advisable to connect with the sales team or conduct adequate research to gather the latest information on nearby infrastructure projects to understand their potential impact.
2. Does Rustomjee Elements offer its residents special privileges or exclusive membership programs?
Rustomjee Elements strives to provide a premium living experience and may offer its residents special privileges or exclusive membership programs. These programs could include access to recreational amenities, concierge services, club memberships, and exclusive events or activities designed to enhance the overall lifestyle of the residents. It is recommended to inquire with the sales team for detailed information about the privileges and membership programs available at Rustomjee Elements Juhu.
3. Can you provide information about the parking facilities and arrangements for residents at Rustomjee Elements?
Rustomjee Elements Mumbai offers ample parking facilities for residents. The development includes designated parking spaces, both covered and open, to cater to the parking needs of residents and their guests. The parking arrangements are designed to provide ample convenience and ensure the safety of vehicles.