Decorating a child's room can be one of the most exciting and special moments of parenting. But is it possible to go overboard? In some cases, parents might find themselves going too far with the decorations and leaving their child overwhelmed.
This blog post will explore how too much kids room decor can lead to overwhelming emotions and offer helpful tips for preventing it. We'll also look at the potential psychological effects of having an overly-decorated room and how to make the kids room decor more age-appropriate. Read on to learn why too much kids room decor isn't always beneficial.
Discover your perfect property today: Browse our premium selection of properties and find your perfect match!
Contact Builder For Latest Offers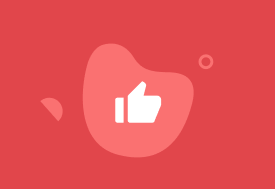 Thank You
Our Builder Representative Will Contact You Shortly
Back to Home
The psychology of children and too much of kids room decor
It's no secret that kids love to be surrounded by colorful, fun objects. But did you know that too much decor in their room can leave your child feeling overwhelmed and stressed out?
It's important to balance the amount of kids room decor. Too much of anything can be overwhelming, and that includes decorations.
When a child's bedroom is crammed full of furniture, toys, and other decorations, it can be difficult for them to focus on any one thing. This can lead to feelings of too much anxiety and stress.
Think about how you feel when you walk into a cluttered room. Now imagine how a child feels when trying to sleep in a room that looks like a tornado went through. Unsurprisingly, many children struggle with insomnia when their bedrooms are overly decorated.
Read More:

HOW TO MAKE YOUR HOUSE WARMING CEREMONY DECORATION TRULY SPECIAL

The key is to create a visually appealing and functional space. Keep the furnishings to a minimum, and choose calming colors for the walls and bedding. Add some personal touches with photos and artwork, but stay moderate.
Your goal should be to create a haven for your child where they can relax and feel at ease. A bed that is too busy will only keep them up at night worrying about all the things they have to do the next day.
How to know if your child has too much decor in their room
If your child's room is so full of decor that they can barely move around, it might be time to rethink the amount of decorations in their space. Having too much kids room decor can leave your child overwhelmed and stressed, which is the last thing you want for them. Here are a few signs that your child's room might be too cluttered:
-There is barely any empty wall space left.
-The floor is covered in several toys and clothes.
-Your child can't find anything when they're looking for something specific.
-Your child seems overwhelmed or stressed when they're in their room.
If you notice any of these signs, it might be time to declutter your child's room. Help them choose a few favorite pieces to keep out, and put the rest away in storage. This will help your child feel more relaxed and comfortable in their own space.
Kids room decor ideas
When it comes to kids room decor, sometimes less is more. An overly decorated room can be overwhelming for a child and make it difficult for them to focus or relax. If you're looking for ways to decorate your child's room without overwhelming them, here are a few ideas:
– Stick to a few simple colors.
Too many colors can be visually confusing for a child. A room with just a few colors will be more calming and inviting.
– Choose age-appropriate decorations.
A room decorated with cartoon characters or juvenile themes may not be appropriate as your child gets older. Choose decorations that can grow with your child, such as shelves for books or photos.
Also Read:

THE DEFINITIVE GUIDE TO CHOOSING WALL COLOUR COMBINATION FOR YOUR HOME

– Keep the clutter to a minimum.
A cluttered room can be stressful, especially for a child. Avoid too much furniture or toys and instead opt for an open space where your child can move freely.
Kids room wall decor
When it comes to kids room decor, sometimes less is more. A few well-chosen pieces of wall art or a simple shelf with some favorite toys can impact a child's room without overwhelming the space.
For more of a statement, try adding wall decals with meaningful quotes, like "Dream Big" or "Live Laugh Love." Or pick up some fun and colorful prints that feature your child's favorite characters.
You can order custom wall art featuring your kid's name or favorite artwork for an even more personal touch. This is a great way to ensure their room is unique.
Of course, every child is different, and some may love having a lot of stuff on their walls. If your child is really into collecting things or has a lot of interests, you can try hanging a bulletin board or whiteboard where they can display their treasures. Just be sure to leave some space so their room doesn't feel too cluttered.
Read More:

DECORATING WITH INDOOR PLANTS: THE COMPLETE GUIDE TO BRIGHTEN UP YOUR LIVING ROOM

Decorative lights for kids room
When it comes to kids room decor, it is important to strike a balance between too much and too little. While letting your child express their personality through their room decor is important, you don't want to overwhelm them or with too many choices.
One way to avoid overwhelming your child is to focus on one or two main elements, such as the bedding and the wall color. Once you have those basics, you can add smaller decorative elements, such as stickers, pictures, and lights.
If you're looking for some fun and unique decorative lights for your kids room decor, here are a few ideas:
1. String lights are always a popular choice. You can hang them around the room's perimeter or drape them across the ceiling.
2. Fairy lights are another option that can add a touch of magic to your child's room.
3. Try stringing up some colorful paper lanterns for a more playful look.
4. If you want something that will stand out, go for a novelty light, like an LED starburst or a set of mini disco balls.
Kids room decor for girls
It's no secret that young girls love pink, glitter, and all things girly. But when it comes to kids room decor, too much of a good thing can leave them feeling overwhelmed.
If your daughter's room is starting to look like a rainbow exploded, it might be time to pare down the decorations. A few well-chosen wall decals or posters can still make a big impact without overwhelming the space. And don't forget about storage! Keeping toy bins and clothes baskets neatly organized will help your daughter feel more in control of her environment.
If you want to add a touch of bling to your daughter's bedroom, look no further than her bedding. Opt for silky, shimmery sheets in a color that coordinates with the walls and accessories. A bed canopy or wall mirror can also help make the space feel special.
Finally, remember lighting. String lights hung around the perimeter of her room can create a cozy vibe, while a desk lamp will provide adequate task lighting for studying or playing games.
Read More:

8 SIMPLE BUT STYLISH WAYS TO REFRESH YOUR LIVING ROOM DECOR

Tips for decluttering your child's room
When it comes to kids room decor for the bedroom, less is more. A cluttered room can leave your child overwhelmed and stressed, so it's important to declutter regularly. Here are some tips to get started:
1. Schedule a regular decluttering session: Set aside some time each week or month to review your child's things and remove anything they no longer need or use. This will help keep the mess at bay and make it easier to manage.
2. Encourage your child to help: involve them in decluttering and tell them what items they can keep and what needs to be donated or thrown away. This will teach them about the organization and help them to take ownership of their space.
3. Be ruthless: It can be tough letting go of things but remember that your goal is to create a calm and serene environment for your child. If an item doesn't serve a purpose or bring joy, then it doesn't need to take up space in their room.
4. Get creative with storage: Plenty of creative storage solutions are available nowadays, so use them! Boxes, bins, baskets and hooks can all be used to store items neatly out of sight.
5. Label everything: This will help your child know where everything goes and make putting things away much simpler (and less time-consuming for you!). Use labels, photos or even coloured tape to make it easier to find things when needed.
Conclusion
Too much kids room decor can be overwhelming and lead to sensory overload. Still, you don't have to sacrifice style for safety. By staying mindful of the colors, patterns, and other elements that make up your child's room décor, you can create an inviting atmosphere that won't overwhelm them. Remembering this balance between stylishness and comfort will ensure your kid has a safe space to relax after a long day of play or schoolwork.
Explore More:

HOME DECOR IDEAS: WHERE TO FIND INSPIRATION

Frequently Asked Questions:
1. How to decorate kids room?
When doing kids room decor, it's best to keep it simple and uncluttered. Pick colors that make your child feel happy and comfortable. Add a few special touches, such as artwork they love or meaningful knick-knacks, but refrain from going overboard with decorations. Too much clutter can leave your child feeling overwhelmed in their space and unable to focus on sleep or study time. Focus on creating an aesthetically pleasing and calming environment for your little one.
2. How to decorate kid room wall?
Kid room walls can be deceptively tricky to decorate. When done well, it can be an exciting place of creativity and imagination, but too much decoration can make the room overwhelming for your child. We suggest using wall decals or a creative paint job to form the room's centerpiece. Then, you can add decorations like paintings, pictures, and wall hangings to complete the look. However, be sure not to overcrowd the room with too many decorations; keep it minimalistic and use colors that provide a calm atmosphere for your child.
3. How to decorate education room for small kids?
When it comes to decorating an education room for small kids, the key is to keep it simple. To create a space that's conducive to learning, you can use wall decals, posters, or paintings of characters from their favorite stories, but keep it minimal. Avoid cluttering the room with too many items and give them plenty of room to move and play. Use colorful rugs, cushions, and curtains to bring some personality into the room without overwhelming your child with too many decorations. Also, ensure you have enough storage space for all their toys and supplies so they have a place for everything.