Step into a world of unparalleled luxury and sophistication at Premier Sea View in Mira Road, Mumbai. Nestled amidst the bustling cityscape, this remarkable residential development is redefining the concept of modern living. With its exceptional design, top-notch amenities, and prime location, Premier Seaview offers an extraordinary lifestyle for discerning residents.
Whether you're looking to buy your dream flat or seeking a lucrative investment opportunity, Premier Seaview Mira Road is where your search ends. Get ready to be captivated by its uniqueness and indulge in the epitome of opulence!
Let us help you find your perfect property! Click below to schedule a consultation.
Contact Builder For Latest Offers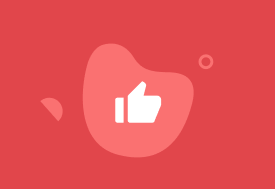 Thank You
Our Builder Representative Will Contact You Shortly
Back to Home
What Sets Premier Sea View Apart from Other Projects in Mira Road, Mumbai
When it comes to finding a dream home in Mumbai, Premier Seaview Mira Road stands out from the rest. What makes this residential community truly unique? Let's unravel its exceptional qualities:
First and foremost, these flats in Mira Road, Mumbai, offer unparalleled views of the Arabian Sea. These stunning vistas create an atmosphere of serenity that is hard to find elsewhere.
Premier Sea View boasts a range of top-notch amenities that cater to residents' every need. Whether you're looking for a relaxing dip in the swimming pool or some invigorating exercise in the fully equipped gymnasium, this residential complex has it all covered. The landscaped gardens provide a picturesque setting for strolls or outdoor gatherings with family and friends.
The interiors at Premier Seaview Mira Road are nothing short of luxurious. Each apartment is designed with meticulous attention to detail, combining elegance and functionality seamlessly. From premium fixtures and finishes to spacious living areas flooded with natural light, these flats exude sophistication at every turn.
In addition to its outstanding features, Premier Sea View enjoys proximity to essential facilities such as schools, hospitals, shopping centres, and entertainment options. With everything just a stone's throw away from your doorstep – convenience becomes an integral part of daily life here.
Premier Seaview truly sets itself apart by offering residents not just a place to live but also an elevated lifestyle experience like no other. Its combination of scenic beauty, world-class amenities, exquisite interiors, and convenient location make it one-of-a-kind in Mira Road's real estate landscape – making it an ideal choice for those seeking their dream home in Mumbai.
Explore more magnificent sea facing flats in Mumbai by reading this blog:

MAGNIFICENT SEA FACING FLATS IN MUMBAI: YOUR GATEWAY TO SCENIC SEA VIEWS
Location: Premier Seaview's Ideal Address for Mumbai Living
When choosing a place to call home, location is everything. And that's where Premier Seaview in Mira Road, Mumbai, truly shines. Situated in one of the most sought-after areas of the city, this residential complex offers residents an ideal address for Mumbai living.
Convenience is essential, and at Premier Sea View, you'll find yourself surrounded by all the amenities and facilities you could possibly need. From schools and hospitals to shopping malls and entertainment centres, everything is just a stone's throw away. Plus, with excellent connectivity to other parts of the city via roadways and public transportation systems, commuting becomes a breeze.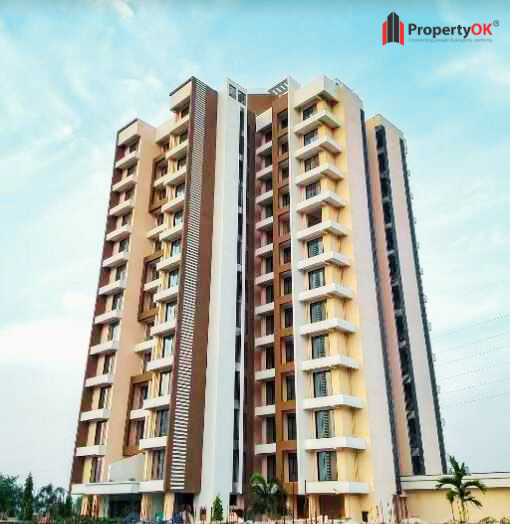 But it's not just about convenience; Premier Seaview Mira Road also boasts stunning views of the sea that will take your breath away. Imagine waking up every morning to the sight of waves crashing against the shore or enjoying a sunset stroll along the beach – these are experiences reserved for residents of this exceptional property.
Moreover, Mira Road, Mumbai itself, has undergone significant development over recent years and has become a thriving suburb with its distinct charm. It offers a perfect blend of tranquillity and vibrancy – far enough from the city's hustle yet close enough to enjoy all its offerings.
So whether you're looking for easy access to amenities or simply want to live amidst natural beauty while staying connected with urban life, Premier Sea View ticks all boxes. Don't miss out on this opportunity to live in luxury at one of the posh areas to buy flat in Mumbai!
Amenities: Experience Luxury at Premier Seaview Flats
The moment you step into this exquisite residential project, you are greeted by a world of opulence and convenience. The amenities offered at these 1 BHK and 2 BHK flats in Mira Road, Mumbai redefine what it means to live in true extravagance:
Residents can indulge in a refreshing swim in the sparkling pool or unwind after a long day at the state-of-the-art gymnasium.
For those seeking relaxation, there is a beautifully landscaped garden where one can find solace amidst nature's beauty.
Premier Sea View also offers an exclusive clubhouse where residents can socialise with their neighbours and host memorable events.
The well-equipped children's play area ensures that even the little ones have plenty of fun-filled activities to engage in.
In addition to these luxurious amenities, Premier Seaview also provides round-the-clock security for peace of mind and ample parking space for residents' vehicles.
The attention to detail and commitment to providing top-notch facilities truly sets these flats in Mira Road apart from other residential complexes. Living at Premier Sea View is not just about having access to these exceptional amenities; it is about embracing a lifestyle that caters to your every need, ensuring unparalleled comfort and convenience.
Uncover new perspectives and insights on the cost of living in Mumbai by reading the blog below:

BREAKING DOWN THE COST OF LIVING IN MUMBAI: A COMPREHENSIVE GUIDE
Exploring Premier Seaview's Luxurious Interiors
Premier Seaview in Mira Road, Mumbai, also boasts luxurious interiors that redefine elegance:
The spacious living rooms are adorned with high-quality materials and tasteful finishes, creating a lavish ambience perfect for entertaining guests or enjoying a quiet evening at home. The attention to detail is evident in every design aspect, from the exquisite flooring to the elegant lighting fixtures.
The bedrooms offer an oasis of comfort, with plush carpets, ample storage space, and large windows that flood the rooms with natural light. These private retreats provide the perfect sanctuary after a long day.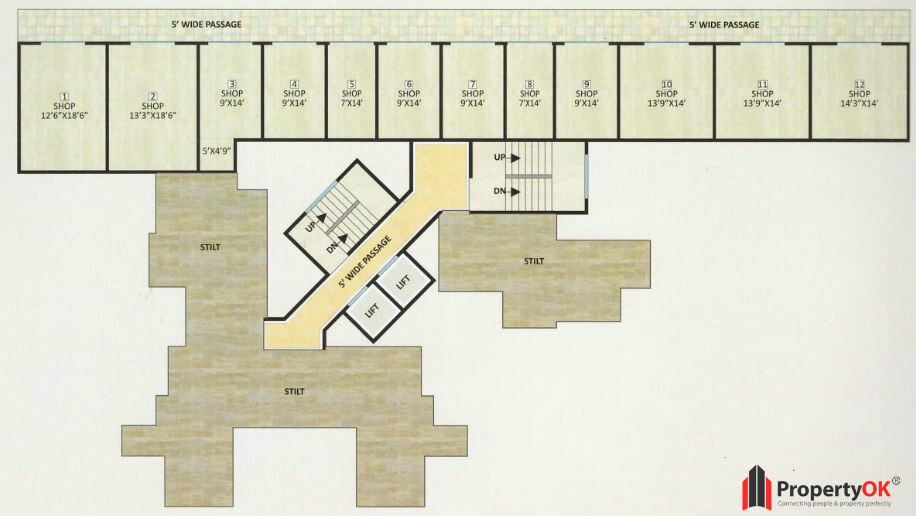 Premier Sea View Floor Plan
The bathrooms are nothing short of indulgence, featuring sleek fittings and sophisticated fixtures. With modern features like rain showers and luxurious bathtubs, they offer a spa-like experience right in your own home.
The kitchen is a culinary haven where cooking becomes an art form. Equipped with top-of-the-line appliances and stylish cabinetry, it's designed to inspire creativity while catering to practical needs.
Every inch of Premier Seaview's interiors reflects meticulous craftsmanship coupled with contemporary design principles. It's no wonder residents can't help but feel pampered as they bask in the lap of luxury within their abodes.
With its emphasis on elegance redefined through impeccable interior design choices, Premier Sea View promises an elevated living experience.
Nearby Landmarks and Facilities
Premier Seaview is perfectly located in the vibrant neighbourhood of Mira Road, Mumbai, offering residents a plethora of nearby landmarks and facilities. Whether you're looking for shopping destinations, educational institutions, healthcare facilities, or entertainment options, Premier Seaview Mira Road has everything within reach.
For avid shoppers and fashion enthusiasts, the renowned Thakur Mall is just a stone's throw away. Here you can indulge in retail therapy and explore various national and international brands. The mall also houses an array of dining options to satisfy your taste buds after a long day of shopping.
Families with children will appreciate the proximity to some of the finest educational institutions in Mumbai. From esteemed schools like RBK International School to Ryan International School, parents have plenty of choices for their child's education.
When it comes to healthcare needs, Premier Seaview residents are spoiled for choice, with several top-notch hospitals nearby. Wockhardt Hospital and Seven Hills Hospital are known for their excellent medical services and modern facilities.
For those seeking leisure activities or entertainment options close by, there are various parks, such as Kanheri Caves National Park, where you can enjoy nature walks or picnics with family and friends. Additionally, cinemas like Cinemax offer the latest blockbuster movies to keep you entertained on weekends.
With easy access to major highways like Western Express Highway and Mira Bhayander Road, commuting from Premier Sea View is hassle-free whether you work in Mumbai's bustling financial district or any other part of the city.
Discover the top 10 builders in Mumbai by reading this blog:

TOP 10 REAL ESTATE BUILDERS IN MUMBAI
Wrap-up
Premier Sea View in Mira Road, Mumbai, offers an exemplary living experience for discerning residents. With its ideal location, exceptional amenities, elegant interiors, and convenient access to nearby landmarks and facilities, Premier Seaview stands out as a premier choice for those looking to buy flat in Mumbai.
One cannot overlook the thoughtfully designed amenities at Premier Seaview. The attention given even to minor details reflects the developer's unwavering commitment towards creating homes that offer both style and functionality.
If you are searching for flats in Mira Road, Mumbai, that combine luxury with practicality – look no further than Premier Sea View! It promises an unmatched living experience where every element has been meticulously crafted, keeping your needs in mind.
So don't miss out on owning a piece of the Premier Seaview paradise and make it your dream home today! Connect with our experts now!
Frequently Asked Questions
1. How does Premier Seaview Mira Road, Mumbai, ensure the safety and security of its residents?
Premier Seaview Mira Road, Mumbai, offers a range of modern security features for its residents to help ensure their safety. These include 24/7 CCTV surveillance, guards at the main entrances to monitor access and round-the-clock manned security. The property also has fire alarms installed and is equipped with panic buttons, ensuring that help is quickly available in case of any emergency.
2. Can you provide insights into the past performance and appreciation trends of properties in the Mira Road, Mumbai area?
As one of the most sought-after property markets in India, Mira Road, Mumbai, has seen consistent appreciation in property prices over recent years. Recent analysis shows that relative to other cities in Maharashtra, the growth of real estate prices in Mira Road is up to 2 times higher. This steep increase signifies both the potential of the area and also serves as a wake-up call for potential investors looking for attractive investment options. With Premier Sea View leading this growth with its exemplary flats, it would be wise to consider properties here before supply runs out.
3. What are the rental potential and expected returns on investment for flats at Premier Seaview Mira Road, Mumbai?
Flats at Premier Seaview Mira Road are designed to offer investors and home buyers a lucrative rental potential with expected returns on investment. Located in the heart of Mumbai, these flats provide comfort and convenience for its residents. With easy access to public transportation and local markets, renting apartments at Premier Seaview can be highly lucrative. The expected returns on investment are likely to be high as this property offers long-term stability, promising high rental yields with a low risk of depreciation.