Hubtown Premiere is the epitome of luxury living in Andheri West! Nestled in one of Mumbai's top neighbourhoods, this exquisite residential project is a testament to modern architecture and opulence. With its prime location, modern infrastructure, versatile floor plans, breathtaking interiors, and world-class amenities – Hubtown Premiere Residences offers an unparalleled living experience that caters to homebuyers and investors alike.
So get ready for a sneak peek into the lavish lifestyle that awaits you at Hubtown Premiere!
Invest in your future! Trust our experienced team of real estate professionals to help you make smart investments and grow your wealth.
Contact Builder For Latest Offers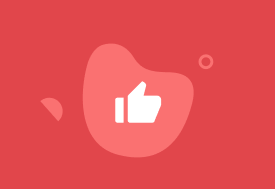 Thank You
Our Builder Representative Will Contact You Shortly
Back to Home
Prime Address, Infinite Opportunities: Hubtown Premiere's Ideal Andheri West Location
Hubtown Premiere's location in Andheri West is truly a prime address that offers endless opportunities for its residents. Situated in one of Mumbai's most coveted neighbourhoods, this luxurious residential project is surrounded by a plethora of amenities and conveniences.
Andheri West is known for its vibrant lifestyle and bustling commercial hubs. From renowned restaurants and cafes to shopping malls and entertainment centres, everything you need is just a stone's throw away from Hubtown Premiere Residences. Whether you want to indulge in retail therapy or savour delectable cuisines, this neighbourhood has it all.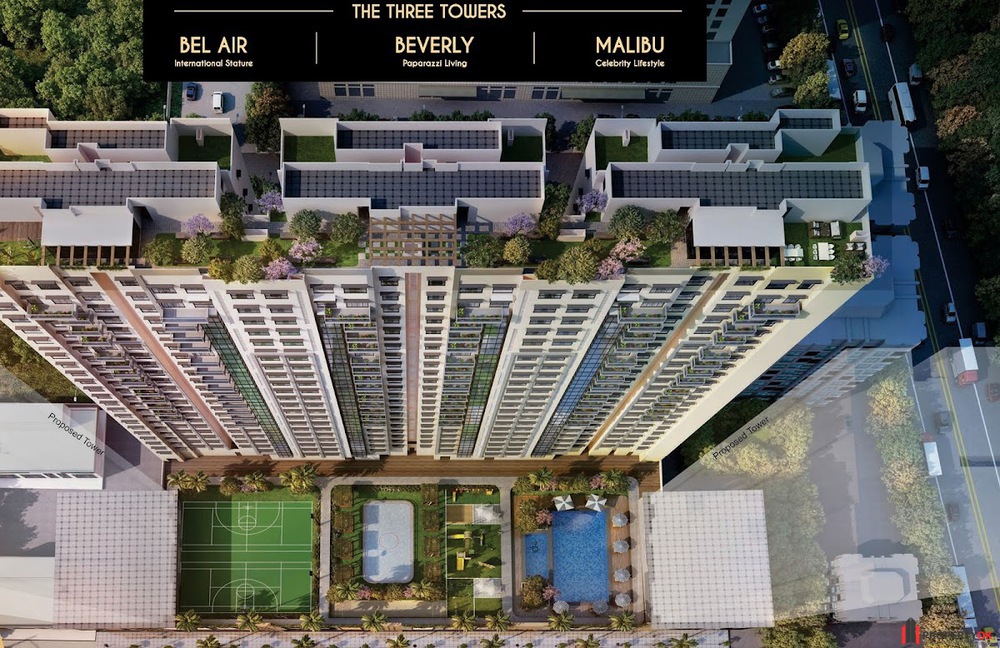 In addition to the exciting social scene, Andheri West also boasts excellent connectivity options. These flats in Andheri West enjoy proximity to the Western Express Highway, linking you effortlessly to other parts of the city. Moreover, it is well-connected to major transportation hubs like railway stations and airports, ensuring easy travel for both work and leisure.
Furthermore, Andheri West is home to numerous prestigious educational institutions and healthcare facilities. This makes Hubtown Premiere an ideal choice for families who value quality education and top-notch medical services.
The location of Hubtown Premiere Andheri West offers not only convenience but also endless possibilities. With its strategic positioning amidst various amenities and excellent connectivity options, residents can embrace a lifestyle filled with infinite opportunities.
Future-Proof Living: Embracing Modern Infrastructure at Hubtown Premiere Residences
At Hubtown Premiere Andheri West, the concept of future-proof living takes centre stage. With its emphasis on embracing modern infrastructure, this luxurious project offers a lifestyle that is equipped to meet the needs of tomorrow.
The foundation of Hubtown Premiere's modern infrastructure lies in its technologically advanced features. From modern home security systems to high-speed internet connectivity, every aspect has been carefully designed to enhance convenience and efficiency.
But it doesn't stop there. The project also boasts sustainable initiatives such as rainwater harvesting and solar power generation, ensuring reduced environmental impact and cost savings for residents.
When it comes to security, Hubtown Premiere leaves no stone unturned. Advanced surveillance systems, intercom facilities, and 24/7 security personnel ensure peace of mind for homeowners.
In addition to cutting-edge technology, the project also focuses on providing an array of amenities that cater to varied interests. Furthermore, Hubtown Premiere seamlessly integrates convenience into everyday living by offering ample parking space and easy access to public transportation options nearby.
With its commitment to modern infrastructure and sustainable practices, Hubtown Premiere sets itself apart from the rest of the upcoming projects in Andheri. So why settle for anything less when you can embrace a lifestyle that stands the test of time?
Discover the details of another stunning project in Andheri West- Rustomjee Elements by reading this blog:

A PEEK INTO RUSTOMJEE ELEMENTS: UNVEILING MODERN LIVING AT ITS FINEST
Your Dream Space Awaits: Explore Hubtown Premiere's Versatile Floor Plans
Hubtown Premiere's versatile floor plans are designed to cater to your every need. Whether you're a young professional or a growing family searching for spacious living quarters, Hubtown Premiere Residences has the perfect solution.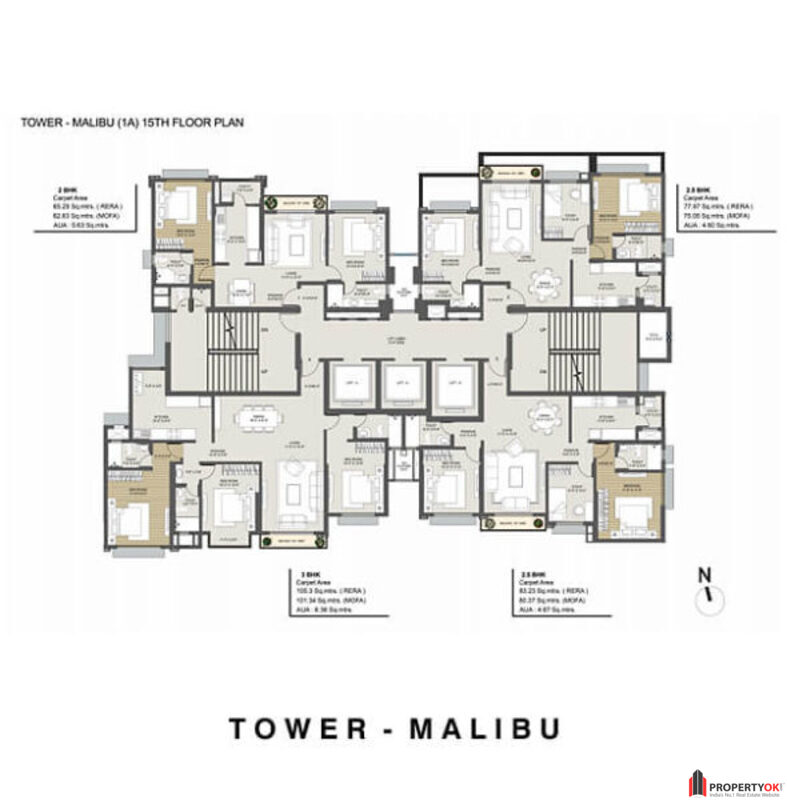 Hubtown Premiere Floor Plan 1
When you step inside, you will be greeted by an array of thoughtfully crafted floor plans that maximise comfort and functionality. These flats in Andheri West offer 2 BHK and 3 BHK apartments, each meticulously designed to provide ample space and flexibility. With varying layouts and sizes available, you can choose the one that suits your lifestyle best.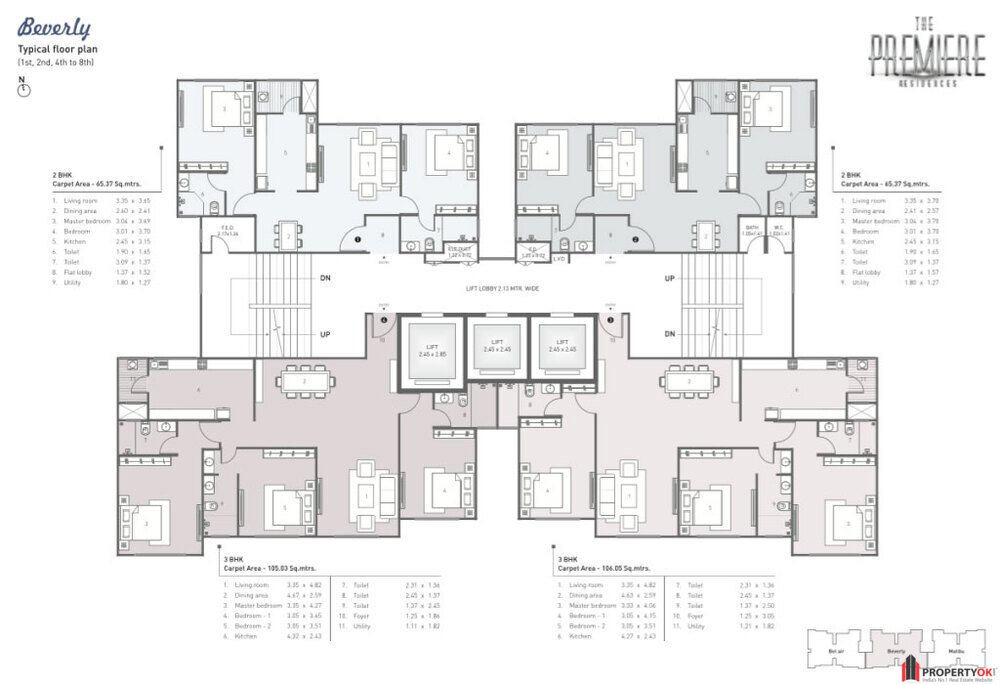 Hubtown Premiere Floor Plan 2
So why wait? Your dream space awaits you at this under construction project in Andheri West. Explore its versatile floor plans today and make your dreams come true!
Luxury Redefined: Step Inside Hubtown Premiere's Exquisite Interiors
When it comes to luxury, Hubtown Premiere Residences sets a new benchmark with its exquisite interiors. The well-designed interiors seamlessly combine style and practicality, creating spaces that exude elegance and charm.
The spacious living rooms are designed to exude sophistication, with high ceilings and large windows that flood the space with natural light. The carefully curated colour palettes create a sense of calm and serenity, making it the perfect place to unwind after a long day.
The kitchens are equipped with state-of-the-art appliances and ample storage space, and cooking becomes an enjoyable experience. Whether hosting a dinner party or simply preparing your favourite meal, these kitchens will impress even the most discerning food enthusiasts.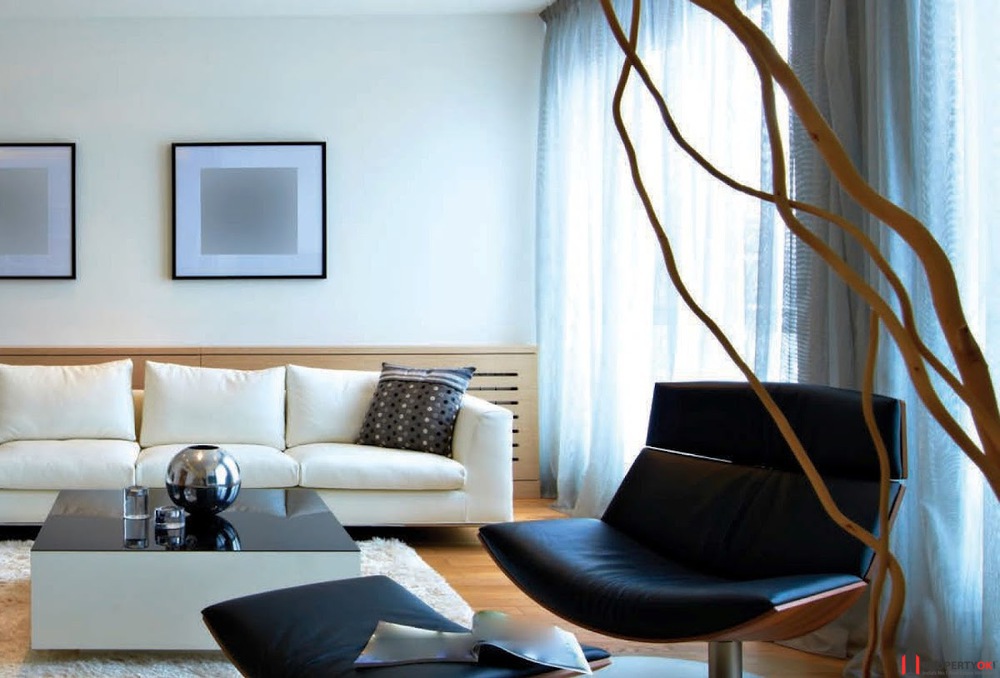 As for the bedrooms, they offer a sanctuary of comfort and tranquillity. The plush carpets underfoot provide a cosy atmosphere, while the expansive windows offer stunning cityscape views. Each bedroom is meticulously designed to ensure privacy and relaxation.
No luxury residence is complete without indulgent bathrooms, and Hubtown Premiere Andheri West does not disappoint in this aspect either. From sleek marble countertops to rain showers and deep soaking tubs, these bathrooms redefine opulence. Every detail has been carefully considered so that you can pamper yourself in style.
In addition to their breathtaking interiors, each residence at Hubtown Premiere also boasts private balconies or terraces where residents can enjoy panoramic views of Andheri West while sipping their morning coffee or unwinding in the evening breeze.
Explore why Raheja Crest in Andheri West is the perfect project for your dream home by reading the blog below:

WHY RAHEJA CREST ANDHERI WEST IS THE PERFECT PROJECT FOR YOUR DREAM HOME: INSIGHTS AND ANALYSIS
Amenity Extravaganza: Hubtown Premiere's World-Class Offerings
Hubtown Premiere Andheri West offers a range of world-class offerings designed to cater to your every need:
First and foremost, this upcoming project in Andheri boasts an impressive infinity pool where you can take a refreshing dip while enjoying breathtaking cityscape views. It's the perfect spot to unwind after a long day or simply soak up some sun on weekends.
For fitness enthusiasts, there is a gymnasium equipped with the latest equipment. The gym offers many facilities, including cardio machines, weights, and group exercise classes led by professional trainers.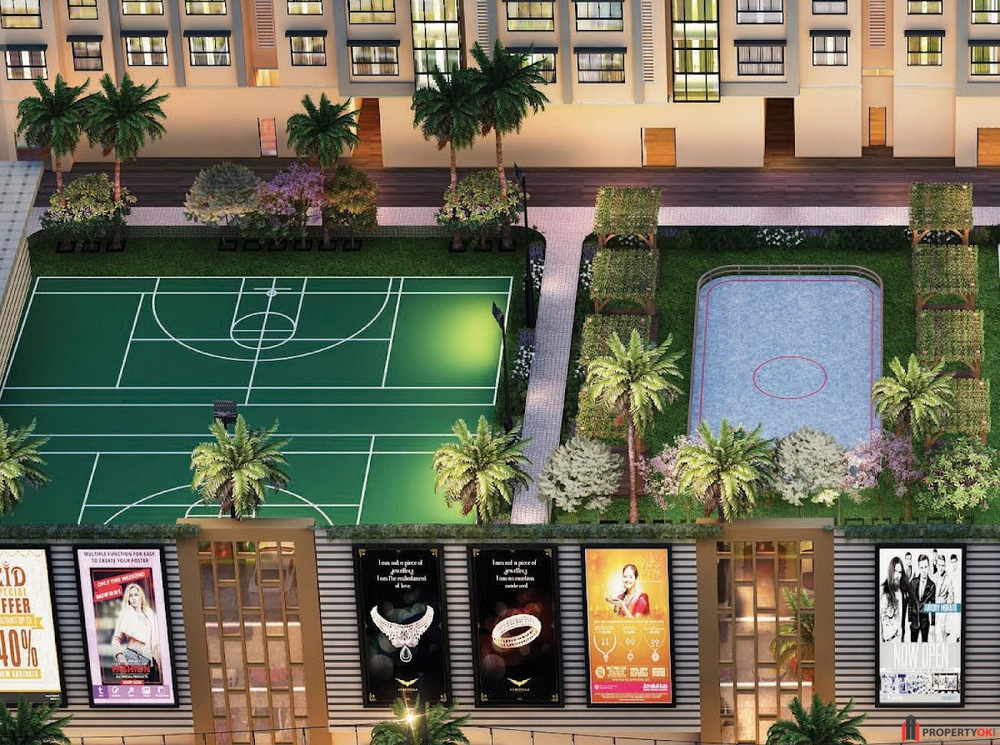 If you're looking for some relaxation and pampering, head over to the spa and wellness centre at Hubtown Premiere Residences. You can indulge in rejuvenating treatments like massages, facials, and body wraps that will leave you feeling refreshed and revitalised.
For those who love entertaining guests or hosting parties, Hubtown Premiere has got you covered with its elegant banquet hall. Whether it's intimate gatherings or grand celebrations, this spacious venue ensures that every event is memorable.
In addition to these amenities, residents can enjoy landscaped gardens where they can take strolls amidst lush greenery. There are dedicated play areas for children and outdoor sports facilities like tennis courts for those who want an active lifestyle.
Hubtown Premiere Residences truly offers an amenity extravaganza that sets it apart from other under construction projects in Andheri West. With its world-class offerings tailored for comfort and convenience, living here is nothing short of extraordinary.
Homebuyers' Haven, Investors' Delight: The Endless Advantages of Hubtown Premiere Andheri West
Homebuyers planning to buy flat in Andheri and investors seeking lucrative opportunities need to look no further than Hubtown Premiere Residences. This project offers endless advantages that make it a haven for homebuyers and a delight for investors.
With its prime location in Andheri West, residents have easy access to schools, hospitals, shopping malls, and entertainment options. The well-planned infrastructure ensures seamless connectivity to other parts of Mumbai.
What sets Hubtown Premiere apart is its potential as an investment opportunity. Being an under construction project in Andheri West means buyers can capitalise on the growing demand for properties in this sought-after location. With upcoming projects in Andheri promising further development and appreciation potential, investing in Hubtown Premiere Residences is a smart choice.
Ready for more? Read this blog to uncover the exclusive details of the project Millionaire Heritage in Andheri West:

STEP INTO PRESTIGE: EXPERIENCE THE EXCLUSIVITY OF MILLIONAIRE HERITAGE IN ANDHERI WEST
Wrap-up
Hubtown Premiere Andheri West is a testament to modern living at its finest. Whether you are a homebuyer looking for your dream space or an investor seeking lucrative opportunities, Hubtown Premiere has endless advantages. Its strategic location in Andheri West puts you at the heart of infinite opportunities while ensuring future-proof living.
So why wait? Experience luxury with Hubtown Premiere and embrace a truly extraordinary lifestyle. It's time to make your dreams come true and own a piece of this exceptional masterpiece in the vibrant neighbourhood of Andheri West. Connect with our experts for more details!
Frequently Asked Questions
1. Could you provide some insights into the pricing range for potential home buyers interested in purchasing a unit at Hubtown Premiere Andheri West?
Potential home buyers interested in purchasing a unit at Hubtown Premiere Residences can expect to find flexible payment options, no matter what the budget may be. Apart from that, there are various payment schemes available that allow buyers to pay a particular portion of the price now and the rest in instalments over a certain period. Unit prices range from Rs 2.5 Crores to Rs 4.5 Crores and beyond, so there is something for everyone.
2. Are any financing options available for interested home buyers looking to invest in this luxurious project?
Yes, financing options are available for investing in Hubtown Premiere! The developers have partnered with a number of reliable financial institutions to offer convenient payment plans and home loan options. Interested buyers can contact the sales team for more information regarding mortgage options.
3. What kind of investment potential does Hubtown Premiere Residences offer? Is it a promising property for long-term gains or rental income opportunities?
Investing in Hubtown Premiere Andheri West promises long-term capital gains and rental income potential. The property is located in a highly desirable area which attracts premium prices and yields good returns on investment. Moreover, many of its features, such as an intelligent room layout, innovative security systems and plush interiors, have attracted discerning home buyers looking for high-end convenience and luxury.