Welcome to the breathtaking city of Mumbai, where the glimmering Arabian Sea meets the bustling metropolis. If you're searching for a home that offers not just comfort and luxury but also sweeping sea views that will leave you spellbound, look no further than the magnificent sea facing flats in Mumbai. These coastal abodes provide an unparalleled opportunity to wake up every morning to the soothing sound of waves crashing against the shore and indulge in panoramic vistas that stretch as far as the eye can see.
So prepare to embark on a journey with us as we explore these extraordinary residences that offer much more than just four walls – they offer an escape into a world of scenic beauty and tranquillity. Get ready to discover your gateway to stunning coastal views!
Invest in your future! Trust our experienced team of real estate professionals to help you make smart investments and grow your wealth.
Contact Builder For Latest Offers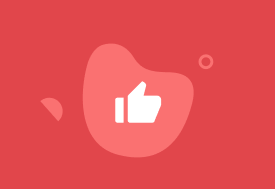 Thank You
Our Builder Representative Will Contact You Shortly
Back to Home
An Overview of Mumbai's Coastal Views
Mumbai, the bustling metropolis on India's west coast, is known for its stunning coastal views. With the Arabian Sea stretching out into the horizon, this city offers a unique blend of urban living and natural beauty. The coastline is dotted with beaches, promenades, and iconic landmarks that make it a sought-after destination for those seeking sea facing flats in Mumbai.
From the famous Marine Drive to the picturesque Bandstand Promenade in Bandra, there are plenty of spots where you can soak in the breathtaking vistas. Whether it's enjoying a leisurely stroll along Juhu Beach or watching the sunset at Worli Sea Face, Mumbai's coastal views never fail to mesmerise.
Living in sea facing apartments in Mumbai means waking up to panoramic views of azure waters daily. Imagine sipping your morning coffee while gazing at waves crashing against rocky shores or watching boats sail by as you unwind after a long day. The tranquil ambience and soothing sound of waves create an oasis amidst the hustle and bustle of city life.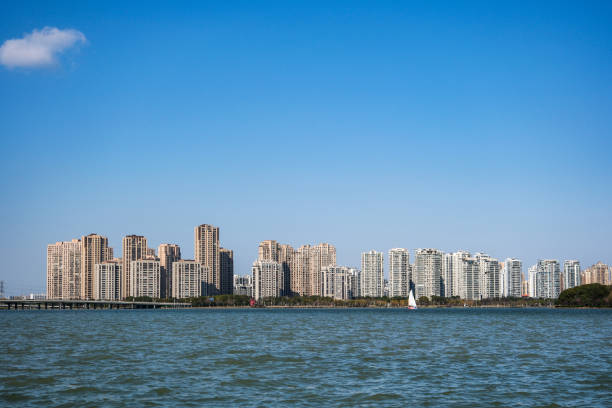 In addition to scenic beauty, sea view flats in Mumbai also offer other advantages. The fresh sea breeze keeps pollution levels low and provides natural ventilation throughout the year. You can indulge in water sports activities like sailing or surfing right at your doorstep. And let's not forget about those dreamy sunsets that paint the sky with vibrant hues.
Finding your perfect sea facing apartments in Mumbai requires careful consideration and research. Start by defining your budget and preferences – whether you're looking to buy luxury flats in Mumbai or more affordable options. Research different neighbourhoods along the region's coastline to find one that suits your lifestyle needs.
Before making final decisions, visit prospective properties to assess factors like construction quality, amenities offered, security measures taken, etc. Don't forget to factor in the maintenance costs associated with owning a sea view flats in Mumbai.
What to Expect from Sea Facing Flats in Mumbai
When it comes to sea view apartments in Mumbai, you can expect nothing less than an extraordinary living experience. These luxury flats in Mumbai offer breathtaking sea views, allowing residents to wake up to the soothing sound of waves crashing against the shore.
Apart from the mesmerising vistas, sea facing flats in Mumbai also offer a sense of tranquillity and serenity that is hard to find elsewhere in this bustling city. The gentle breeze from the sea creates a peaceful ambience, making it an ideal retreat after a long day at work.
In addition to their scenic location, these flats often come with top-notch amenities and facilities that cater to every lifestyle need. From swimming pools overlooking the sea to well-equipped fitness centres and landscaped gardens, living in these luxury flats offers a truly amazing experience.
Investing in sea facing apartments in Mumbai provides unparalleled views and an elevated lifestyle filled with comfort and luxury. So if you're looking for an extraordinary living experience amidst scenic coastal beauty – look no further than Mumbai's spectacular sea facing flats!
How to Find the Perfect Sea Facing apartments in Mumbai
When it comes to finding the perfect sea facing flats in Mumbai, there are several factors that you need to consider. First of all, location plays a major role. Look for areas that offer breathtaking views of the Arabian Sea and are well-connected to other parts of the city.
Next, determine your budget and narrow down your search accordingly. Mumbai offers a range of options when it comes to sea facing flats, from luxurious penthouses to more affordable apartments. Remember that prices may vary depending on the area and amenities offered.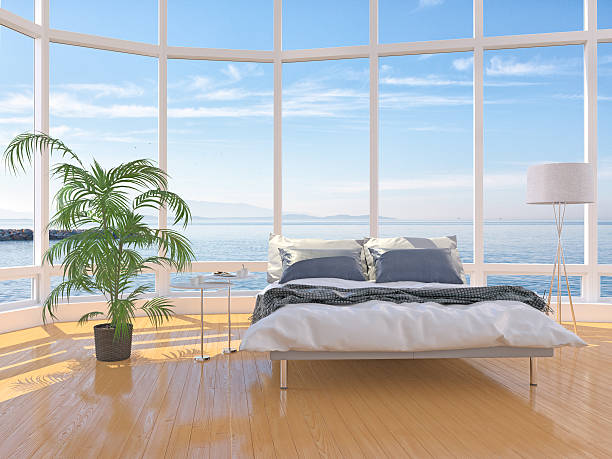 Consider the size and apartment layout as well. Whether you're looking for a cosy 2 BHK or a spacious 4 BHK, make sure it suits your lifestyle and preferences. It's also important to conduct thorough research on reputable developers with a track record of delivering quality projects on time. Read reviews, visit showrooms, and talk to current residents if possible.
Last but certainly not least, engage with a reliable real estate agent who specialises in properties in Mumbai. They can provide valuable insights into market trends and help you navigate various options based on your requirements.
Finding the perfect sea facing apartments in Mumbai may take some time and effort, but with careful planning and research, you can find an ideal home to enjoy mesmerising coastal views every day!
Uncover new perspectives and insights on how to find the best real estate agents in Mumbai by reading this blog:

HOW TO FIND THE BEST REAL ESTATE AGENTS IN MUMBAI
Pros and Cons of Living in Sea Facing Flats in Mumbai
Living in sea view apartments in Mumbai offers a unique lifestyle with its own pros and cons. Let's explore some advantages and disadvantages of residing in these scenic coastal properties.
One obvious advantage is the breathtaking views that greet you every day. Waking up to the sight of the sparkling ocean can be incredibly rejuvenating, providing a sense of calm and tranquillity. The mesmerising sunsets over the water are an added bonus, creating a picturesque evening backdrop.
Another benefit is the constant flow of fresh sea breeze. The refreshing air not only cools down your living space but also promotes good health by improving air quality and reducing pollution. Breathing in this invigorating sea breeze can positively affect your overall well-being.

Sea facing flats in Mumbai often have easy access to recreational activities such as jogging along the promenade or enjoying picnics on the beach. Living close to nature allows you to embrace outdoor pursuits more readily, encouraging an active and healthy lifestyle.
On the flip side, one major drawback might be higher property rates compared to non-sea facing flats due to their prime location and desirable views. Sea-facing apartments are considered luxury properties, which may require a significant financial investment upfront.
Living near the coast also means being exposed to higher humidity levels, especially during monsoon season when Mumbai experiences heavy rainfall. This increased moisture content may lead to maintenance issues like mould growth or corrosion if proper precautions are not taken.
Furthermore, being near popular tourist spots can sometimes result in noise pollution from crowds or traffic congestion during peak hours. It's important to consider whether you prefer a quieter environment or enjoy being amidst the hustle and bustle before deciding on sea facing apartments in Mumbai.
Top 3 Sea Facing Flats in Mumbai
Now, let's explore three stunning sea facing apartments in Mumbai. These top three sea-facing flats provide magnificent coastal views and a luxurious lifestyle with world-class amenities that cater to every imaginable need.
So if you're looking for your perfect home where you can wake up each morning greeted by the soothing sound of waves crashing against the shore while enjoying all the comforts modern living offers – look no further than these exquisite properties along Mumbai's coastline!
1. Lodha Vista
Located in the bustling city of Mumbai, Lodha Vista offers truly magnificent sea facing view flats in Mumbai. This luxurious residential complex offers 2 BHK flats with stunning sea views, giving residents a sense of serenity amidst the fast-paced urban environment.
Lodha Vista is designed to provide residents with an unparalleled lifestyle. These spacious and well-ventilated 2 BHK luxury flats in Mumbai are thoughtfully crafted to maximise natural light and airflow.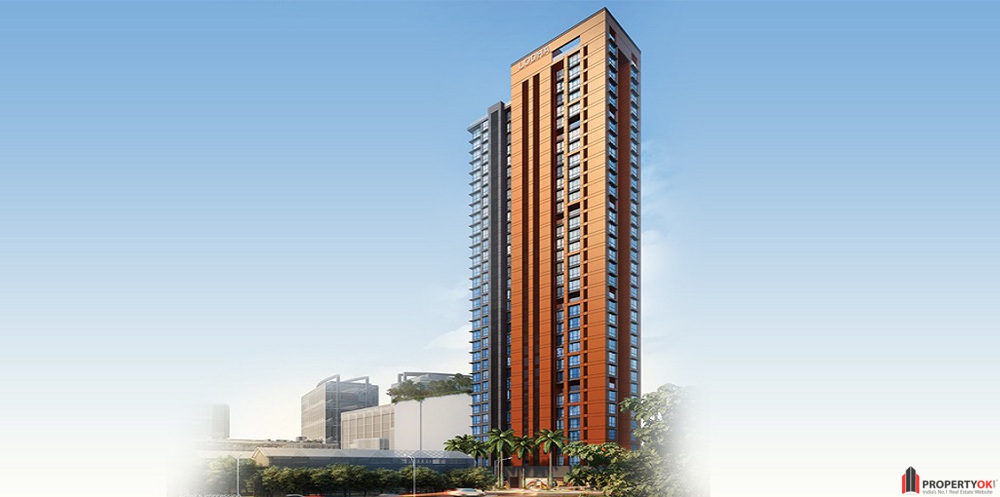 The amenities at Lodha Vista are nothing short of extraordinary. Residents can enjoy a refreshing swim in the infinity pool overlooking the sea or relax and unwind in the landscaped gardens. A state-of-the-art fitness centre, clubhouse, and children's play area ensure that there is always something to do for every family member.
In addition to its breathtaking location and top-notch amenities, Lodha Vista offers easy access to all posh areas in Mumbai. Whether it's shopping malls, schools, hospitals or entertainment venues – everything you need is just a stone's throw away.
Explore this blog for more insights and information about the cost of living in Mumbai:

BREAKING DOWN THE COST OF LIVING IN MUMBAI: A COMPREHENSIVE GUIDE
2. Lodha Trump Towers
Lodha Trump Towers is a luxurious residential project located in the heart of Mumbai. With its iconic design and world-class amenities, this is a dream home for those seeking a lavish lifestyle. This project offers spacious and well-designed 3 BHK, 4 BHK, and 5 BHK luxury flats in Mumbai with ample space for families to live comfortably.
Residents can enjoy various amenities, including a swimming pool, fitness centre, landscaped gardens, clubhouse, and more. Additionally, with excellent connectivity to major landmarks in Mumbai like business hubs, educational institutions, shopping malls etc., living at Lodha Trump Towers offers convenience like no other.
If you're looking for 3 BHK, 5 BHK or 4 BHK luxury flats in Mumbai that combines comfort and convenience, then Lodha Trump Towers would be an excellent option. It promises an extraordinary living experience that will leave you spellbound!
3. Wadhwa Pristine
Wadhwa Pristine is a luxurious sea facing residential project in Mumbai. This magnificent development offers a perfect blend of modern design and serene coastal views, making it an ideal choice for those seeking a peaceful and luxurious lifestyle.
With spacious 1 BHK, 2 BHK, and 3 BHK flats available, Wadhwa Pristine caters to the diverse needs of homebuyers. Each apartment is meticulously designed with stunning amenities and premium finishes to provide an unparalleled living experience.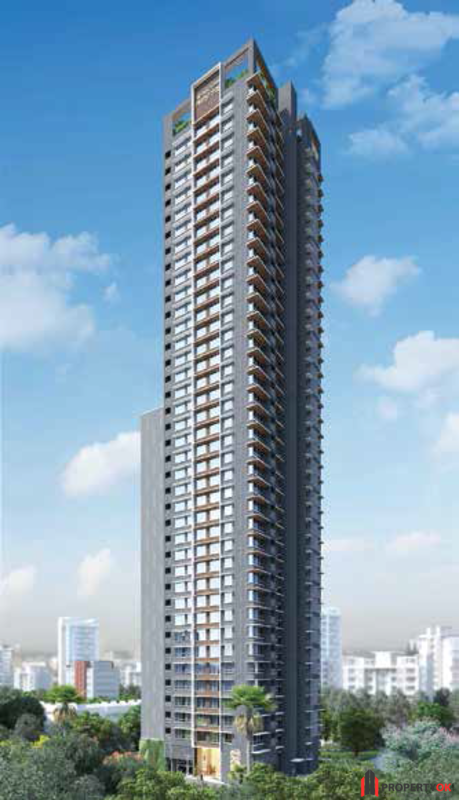 The highlight of Wadhwa Pristine is its breathtaking sea view from every apartment. Apart from its location advantages, Wadhwa Pristine also offers world-class amenities, including swimming pools, landscaped gardens, fitness centres, children's play areas, and more. Residents can indulge in various recreational activities without ever leaving the premises.
In addition to its scenic beauty and top-notch facilities, Wadhwa Pristine boasts excellent connectivity to major business hubs, educational institutions, healthcare facilities, and entertainment zones.
Want to learn more about living in Mumbai? Check out this blog for additional details:

A GUIDE TO LIVING IN MUMBAI, INDIA: THE CAPITAL OF DREAMS
Wrap-up
Living in sea facing flats in Mumbai offers an unparalleled coastal living experience and scenic views. When searching for the perfect sea view apartments, consider location, amenities, and budget. Whether you desire a cosy 2 BHK flat or a spacious 3 BHK luxury flat in Mumbai, options are available to suit every preference.
While there are numerous benefits to living in sea view flats in Mumbai, like stunning views and access to recreational activities by the beach, it's important to be aware of potential drawbacks such as higher costs and maintenance requirements.
Owning sea facing flats in Mumbai not only grants you magnificent coastal vistas but also immerses you in the energetic spirit of the city while providing comfort and opulence. So why wait? Begin your journey towards owning your dream home today!
Frequently Asked Questions
1. Can you provide some insights on the current market trends and demand for sea facing flats in Mumbai among home buyers?
The demand for sea facing flats in Mumbai is increasing day by day. This is mainly because these flats give an excellent opportunity to home buyers to enjoy stunning sea views. Furthermore, they offer great potential for investment as the value of these properties has been steadily increasing over the years, making them a lucrative option among investors as well. Additionally, low-interest rates in recent times have also made buying sea view flats in Mumbai more attractive and affordable than ever before.
2. How does the scenic coastal view from sea facing apartments in Mumbai contribute to the overall value proposition?
The magnificent sea facing flats in Mumbai allow buyers to enjoy an unobstructed ocean view. This creates a sense of peace and tranquillity and enhances the overall value proposition of owning a flat in such a desirable location. On top of that, it also gives buyers the chance to appreciate nature's beauty and experience vibrant city life. These flats are a great investment for residential property owners, as these scenic coastal views can be enjoyed virtually anywhere in Mumbai.
3. Are any specific locations or neighbourhoods in Mumbai known for offering exceptional sea views?
Absolutely! Mumbai is known for its picturesque coastal scenery, and many areas offer magnificent sea views. There are seaside areas in Malabar Hill, Marine Drive, Colaba, and Bandra, which are all renowned locations. But beyond these popular areas, you can also find great panoramic scenes from places like Nariman Point, Worli Sea Face, Posh Cuffe Parade and Juhu Beach.