From sleek, modern designs to classic and ornate ones, there are lots of beautiful ceiling designs to choose from that can transform the look and feel of your home. In this article, we'll explore seven stylish ceiling designs that you can use to give your home a complete makeover. So read on to discover the best ceiling design for your space!
Introduction
There are many different ways that you can transform your home and make it into something truly stylish and unique. One way to do this is by installing a new ceiling design. Ceiling designs can range from simple and sleek to ornate and dramatic, so there is sure to be a style that suits your taste.
If you are looking for a way to add some extra style to your home, then consider installing a ceiling design. Ceiling designs can help transform the look and feel of any room and are relatively easy to install. Consider installing if you are looking for a quick and easy way to give your home a makeover.
Also Read:

HOW TO CREATE A STYLISH DWELLING ON A BUDGET – AFFORDABLE FLAT INTERIOR DESIGN IDEAS

What Is a Ceiling Design?
A ceiling design is a decorative element that covers the uppermost part of a room. The ceiling can be made from various materials, including wood, plaster, metal, and fabric. The designs can be simple or complex, and they can add visual interest to a room.
How to Choose the Right Ceiling Design for Your Home?
When it comes to ceiling design, there are many options. Which one is right for your home? Here are a few things to keep in mind when choosing the right ceiling design for your home:
1. Consider the overall style of your home: Do you want the ceiling to blend in or stand out? If you have a more traditional home, a clean, clean-lined ceiling design may be best. But if you have a more modern home, consider a more dramatic ceiling design.
2. Think about the function of the room: For example, durability and easy maintenance should be your top priorities if you're looking for a ceiling design for a kitchen or bathroom. On the other hand, aesthetics should be your main concern if you're looking for a ceiling design for a living room or bedroom.
3. Take into account the size of the room: For example, a large room can handle a more elaborate ceiling design, while a small one may be better suited for a simpler one.
4. Remember lighting!: Lighting can play a big role in how your ceiling looks and feels, so consider it when choosing a design.
5. And finally, trust your gut!: Go with whatever ceiling design speaks to you and makes you happy. It's your home, so you should love it!
It is important to work with a real estate agent who understands your needs and can assist you in finding the perfect property that fits your lifestyle. PropertyOK is the best real estate agent in Mumbai, known for its expertise and dedication to helping clients find their dream homes. Trust PropertyOK for all your real estate needs and experience the difference in finding your perfect property.
Contact Builder For Latest Offers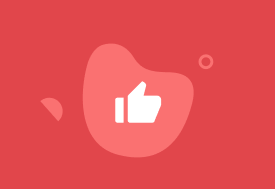 Thank You
Our Builder Representative Will Contact You Shortly
Back to Home
7 Stylish Ceiling Designs
There are so many different ways to design a stylish ceiling! You can go for a traditional look with ornate moldings and detailed carvings, or you can opt for a more modern approach with clean lines and minimalistic fixtures. You can even get creative with your ceiling design by incorporating unique materials or patterns. No matter what your style, there's sure to be a ceiling design that will transform your home.
–1. Tray Ceilings
Tray ceilings are a type of ceiling that features a raised, flat surface. They are often used to add architectural interest to a room and can be decorated with molding, paint, or even fabric. Tray ceilings can be found in traditional and contemporary homes and can be an excellent way to add style to any space.
–2. Beams Ceilings
Beams are a great way to add character and style to your ceiling. Exposed beams can add a rustic, country feel to your home, while painted beams can give your ceiling a more sophisticated look. In addition, you can use beams to create unique patterns and designs on your ceiling. So if you're looking for a way to make your ceiling stand out, consider adding beams!
Read More:

THE ULTIMATE GUIDE TO INSTALLING AN AUTOMATIC DOOR CLOSER IN YOUR FLAT

–3. Coffered Ceilings
There's nothing like a coffered ceiling to make a room feel luxurious. Coffered ceilings are made of beams or panels that crisscross each other to create a grid-like pattern. This type of ceiling can be used in any room, but it's particularly well-suited for formal spaces like living rooms, dining rooms, and offices.
If you're thinking about adding a coffered ceiling to your home, there are a few things to keep in mind. First, you'll need to decide on the size and shape of your beams or panels. You can go for a traditional look with square or rectangular beams or get creative with more unique shapes. Second, you'll need to choose a material. Wood is the most popular choice for coffered ceilings, but you could also use metal, plaster, or tile.
Finally, you'll need to decide on the finish for your beams or panels. A stain will give them a more natural look, while paint can help them blend into the background or stand out as a statement piece. No matter what style you're going for, coffered ceilings will surely add elegance and sophistication to your space.
Read More:

ILLUMINATE YOUR HOME WITH THESE STUNNING CEILING LIGHT DESIGNS
–4. Wood Paneling
Wood paneling is a classic way to add a touch of elegance to your home. It can be used in various ways, from traditional paneling to more modern designs. So whether you want to add a few panels to your living room or completely transform your home with wood paneling, there are plenty of options.
Traditional wood paneling is often made from solid wood or veneer and can be stained or painted to match your décor. However, if you're looking for something a little more modern, many different styles of faux wood paneling are also available. This type of paneling is made from composite materials and can give your home the same look as real wood without the high price tag.
No matter your style, wood paneling is an easy way to add instant sophistication to your home. You can find the perfect option for your space with so many different styles and colors available.
–5. Tile Accents
Adding tile accents to your ceiling is a great way to create a focal point or add a style touch. There are many ways to use tile accents and endless possibilities.
-Create a border around the perimeter of your ceiling.
-Use tile accents to create a geometric design.
-Create a statement with large, bold tiles.
-Add texture and depth with 3D tiles.
– Use mirror tiles to reflect light and make your ceiling appear larger.
–6. Lighting Features
The right lighting can create a warm, welcoming atmosphere in your home, while the wrong lighting can make it feel cold and uninviting. There are many different lighting features that you can use to transform your home, and each has its unique benefits.
Task Lighting: Task lighting is one of the most important types of lighting for any home. It provides light for specific tasks, such as cooking or reading, and can help to reduce eye strain and fatigue.
Ambient Lighting: Ambient lighting is designed to provide general illumination for a space. It can be used to highlight architectural features or brighten a room.
Accent Lighting: Accent lighting highlights specific areas or objects in a room. It can create a focal point or add extra interest to a space.
Recessed Lighting: Recessed lighting is a type of ambient lighting that is installed into the ceiling. It provides even illumination and can highlight certain features or objects in a room.
Pendant Lights: Pendant lights are a type of accent light that hangs from the ceiling. They are often used over dining tables or kitchen islands but can also be used in other areas of the home.
Chandeliers: Chandeliers are a type of decorative light fixture that is often used in formal spaces, such as dining rooms.
Also read:

HOW TO USE INTERIOR DESIGN PRINCIPLES TO TRANSFORM YOUR HOME

–7. Vaulted Ceilings
Vaulted ceilings are a stunning architectural feature that can add height and drama to any room. But beyond their good looks, vaulted ceilings also have some practical benefits.
For one, vaulted ceilings make rooms feel more spacious and airy. And because they allow more natural light to enter the room, they can help reduce your energy bills.
If you're considering adding a vaulted ceiling to your home, here are a few things to keep in mind:
1. Make sure the space is structurally sound: Before tearing down walls, check with a professional to ensure your home can support the weight of a vaulted ceiling.
2. Consider the acoustics: Vaulted ceilings can amplify sound, so if you have young children or live in a noisy area, there may be better options.
3. Think about the lighting: Because of their height, vaulted ceilings can be difficult to light properly. Be sure to plan for adequate lighting when designing your space.
4. Keep it simple: When it comes to decorating, less is more with vaulted ceilings. Stick to a few key pieces of furniture and let the architecture take center stage
Conclusion
The ceiling is often overlooked as a design element in the home, but it can greatly impact the overall look and feel of a room. By incorporating one of these 7 stylish ceiling designs, homeowners can add visual interest and character to their living space.
The possibilities are endless, from simple tray ceilings and coffered designs to more elaborate patterns and textures. Whether you're looking to create a focal point, add depth and dimension, or simply update the look of your home, a well-designed ceiling can help you achieve your desired aesthetic.
Get expert assistance and find the perfect property in Mumbai with our dedicated team. Contact us for more details.
Frequently Asked Questions:
1. How can ceiling design affect the overall look and feel of a room?
Ceiling design can greatly affect a room's overall look and feel by adding visual interest and character. It can also create a focal point, add depth and dimension, and update the space's overall aesthetic.
2. What is the need for ceiling design?
Ceiling design serves an important function in interior design as it can greatly affect a room's overall look and feel. It can create a focal point, add depth and dimension, and update the space's overall aesthetic.