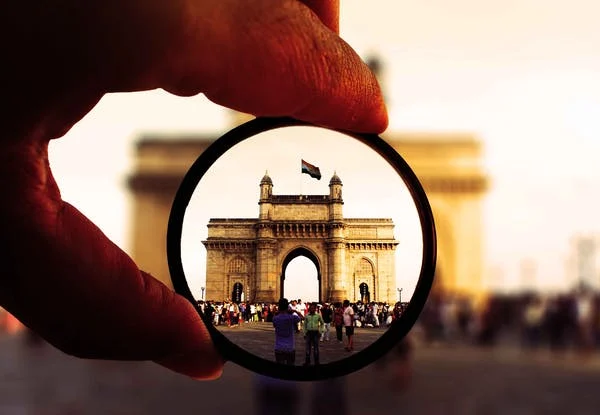 Mumbai- India's financial, commercial, and entertainment capital, is an investment center that boasts end-user interest throughout the year. This city is known as the land of opportunities, where people from other states and cities come here to test their luck. Being a metropolitan city, the property rates in Mumbai are higher than in other cities. 
Mumbai is one of the top financial hotspots globally that accounts for 6.16 percent of India's GDP, 70 percent of marine trade, 70 percent of capital transactions, and 25 percent of industrial output. Several important corporate offices and financial institutions of major Indian and multinational organizations are situated in the city. 
Explore more properties in Mumbai with PropertyOK! Click below now!
Contact Builder For Latest Offers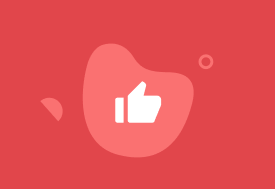 Thank You
Our Builder Representative Will Contact You Shortly
Back to Home
The per sq.ft rate in Mumbai varies with the kind of demand, supply, infrastructure, and connectivity in a given location. The city also offers investment options in all price ranges, although the eventual buyers must be ready to look at the edge if they are looking for budget homes. 
Residential and commercial property price trends in Mumbai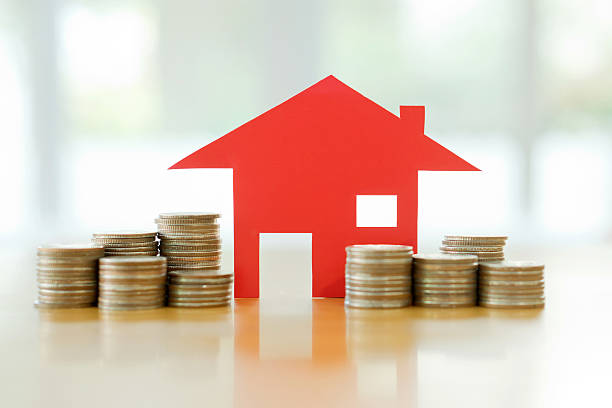 Mumbai's demand for newer and better residential and commercial real estate is endless. Thousands of people migrate to Mumbai every year, hoping for better educational, financial, and social life. People who settle here start worrying about the flat rents to buying a property in Mumbai. 
The average Mumbai flat rates are:
1BHK – 65.5 L
2BHK – 1.5 CR
3BHK – 3 CR
4BHK – 9CR
Mumbai also hosts some of the country's most scientific, prestigious, and nuclear research institutes. Marathi and Bollywood film industries are also located here. The average land rate in Mumbai per sq ft is ₹ 945/sq ft. 
The property market in Mumbai has taken a new hike. The price of 1 square foot in Mumbai is increasing daily due to a continuous increase in ready reckoner rate by 15 to 20% across Mumbai city by the state policies of the Maharashtra government. So, depending on the facility, locality considering nearby facilities available such as roads nearby, station areas, markets, hospitals, schools, colleges, or near prominent landmark areas, prices of residential and commercial properties of each locality you'll find high or low. 
Below is a table of the sq ft prices of residential and commercial property in different parts of Mumbai from Thane, Navi Mumbai, and Borivali towards south Mumbai if you wish to invest in real estate. 
| | | |
| --- | --- | --- |
| LOCATION | RESIDENTIAL – PRICE RANGE PER SQ FT | COMMERCIAL – PRICE RANGE PER SQ FT |
| Byculla | 22,525-30,770/sqft | 35,000-1,10,770/sqft |
| Dadar | 29,708-36,720/sqft. | 24,768-39,625/sqft |
| Sion | 25,372-31,535/sqft | 15,709-28,615/sqft |
| Bandra | 25,925-42,500/sqft | 24,611-40,699/sqft |
| Khar | 33,278-39,652/sqft | 18,000-25,000/sqft |
| Andheri | 14,832-22,822/sqft | 13,199-26,350/sqft |
| Goregaon | 14,195-18,062/sqft | 13,000-22,000/sqft |
| Borivali | 13,515-16,660/sqft | 24,611-40,699/sqft |
| Chembur | 14,152-18,955/sqft | 13,878-24,389/sqft |
| Juhu | 30,000-40,000/sqft | 27,500-40,000/sqft |
| Jogeshwari | 12,750-23,375/sqft | 18,000-25,000/sqft |
| Malad | 13,500-18,500/sqft | 12,700-14,500/sqft |
| Vile Parle | 23,630-28,305/sqft | 14,000-21,000/sqft |
Current property rates in Mumbai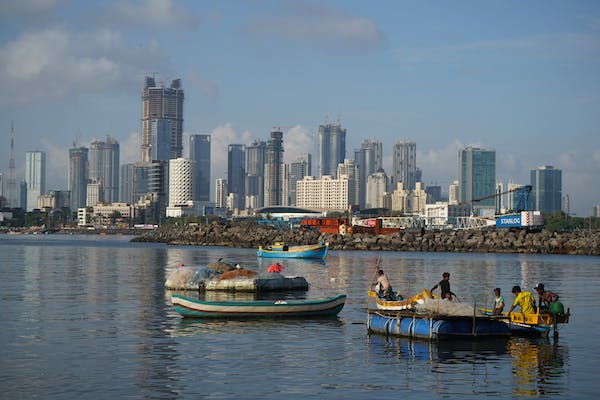 Among the top 8 cities, Mumbai is one of India's prime real estate centers, with a maximum share of 45% of new project launches. The property rates in Mumbai increased positively in the first quarter of 2022, leading to soaring demand and doubled home registrations. The key factors for the positive shift in the Mumbai real estate prices have been the increased affordability with low property6 tax waivers, low home loan interest rates, and rising demand for quality housing. 
Also Read: WHY REPO RATE HIKE IS A GROWING RISK FOR HOMEBUYERS
Given below are the current property rates of some popular localities in Mumbai. 
| | | |
| --- | --- | --- |
| MICRO MARKET | LOCALITY | AVERAGE PROPERTY RATES |
| Navi Mumbai | | |
| | Panvel | ₹7200/sqft |
| | Seawoods | ₹13200/sqft |
| | Taloja | ₹ 5050/sqft |
| | Airoli | ₹11500/sqft |
| | Belapur | ₹12000/sqft |
| | Ghansoli | ₹12400/sqft |
| | Khanda Colony | ₹8350/sqft |
| | Nerul | ₹13900/sqft |
| | Vashi | ₹15300/sqft |
| | Kalamboli | ₹7460/sqft |
| Thane | | |
| | Ambernath | ₹4250/sqft |
| | Karjat | ₹3600/sqft |
| | Badlapur | ₹3830/sqft |
| | Kalwa | ₹9300/sqft |
| | Bhiwandi | ₹4740/sqft |
| | Kapurbawdi | ₹13200/sqft |
| | Balkum | ₹11700/sqft |
| | Majiwada | ₹12700/sqft |
| South Mumbai | | |
| | Byculla | ₹29500/sqft |
| | Colaba | ₹39000/sqft |
| | Dadar | ₹34000/sqft |
| | Lower Parel | ₹32600/sqft |
| | Mahalaxmi | ₹37700/sqft |
| | Mahim | ₹31000/sqft |
| | Prabhadevi | ₹39000/sqft |
| | Sewri | ₹29400/sqft |
| Central Mumbai | | |
| | Powai | ₹20000/sqft |
| | Mulund | ₹17800/sqft |
| | Ghatkopar | ₹19600/sqft |
| | Wadala | ₹22600/sqft |
| | Chembur | ₹18300/sqft |
| | Chandivali | ₹18900/sqft |
| | Vikhroli E | ₹17300/sqft |
| | Vikhroli W | ₹16040/sqft |
| | Kurla E | ₹15800/sqft |
| | Kurla W | ₹16400/sqft |
| Western Mumbai | | |
| | Kandivali E | ₹17100/sqft |
| | Kandivali W | ₹16100/sqft |
| | Bandra E | ₹32000/sqft |
| | Bandra W | ₹40000/sqft |
| | Andheri E | ₹18550/sqft |
| | Andheri W | ₹24200/sqft |
| | Goregaon E | ₹18600/sqft |
| | Goregaon W | ₹17800/sqft |
| | Borivali E | ₹18300/sqft |
| | Borivali W | ₹18000/sqft |
| | Juhu | ₹41000/sqft |
The tax rate in Mumbai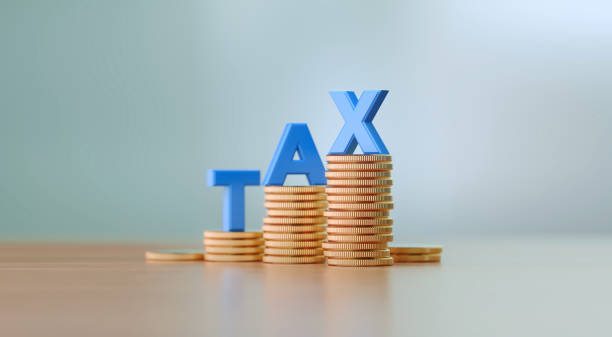 The residents of Mumbai owning real estate, buildings, land, shop, offices, house, and rented properties are liable to pay the Municipal Corporation of Greater Mumbai (BMC) property tax. Earlier, the property taxes in Mumbai were based on the Rateable Value System. However, the BMC now follows the Capital Value-Based Property Assessment and Tax Calculation System.
The property tax in Mumbai depends on the property's market value. The service charges are charged as a percentage of property tax which leads to an increase in the commercial property tax rate in Mumbai to 225% and the residential property tax rate to 105%, subject to the connection of the water meter to the property. 
Now the question arises, what is the property tax rate in Mumbai?
Read More: HOW TO PAY PROPERTY TAX THANE
The property tax rate, once fixed, cannot be changed for the next five years; even after that, the increase is restricted to only 40%. After that, the property tax rate varies from 0.316 – 2.296%, depending on the use of the property. The tax remains the same for self-occupied and tenanted properties.
Cost of living in Mumbai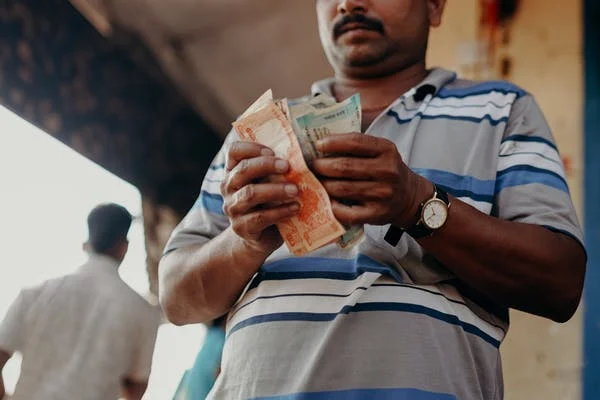 Depending upon the standard of living and lifestyle, Mumbai can be one of the costliest cities to live in India. The cost of living here depends on different parameters like location, monthly rent, accommodation type, distance from the workplace, and financial status. The cost varies for students, bachelors, couples, and a family with children.
Also Read:GST ON REAL ESTATE: HOW IT AFFECTS PROPERTY PRICES AND TRANSACTIONS
When we talk about living in the main city, a family with children needs to be calculative. If you want to buy a standard 2BHK apartment in Mumbai, a family might have to spend about ₹ 2.5 crores. The rented apartment will cost around ₹40,000-50,000 per month, along with other outstanding expenses in the outskirts of Mumbai. The property prices are affordable in Thane and Navi, while the costliest area in Mumbai might cost you around ₹60,000-80,000 per month. 
Please add some content.
Apart from this, a family might have to spend ₹30,000-40,000 per month on household costs such as food, clothing, maid salary, school fees, maintenance charges, domestic held, and other lifestyle-related expenditures.
Traveling in a private vehicle will cost you around ₹5,000-6000 per month when you choose a suburban location. The fuel cost will depend on the distance you travel every day.
| | |
| --- | --- |
| Average rent in Mumbai for family | ₹40,000 – ₹50,000 per month |
| Household cost | ₹35,000 per month |
| Transportation cost | Up to ₹20,000 per month |
Factors affecting property prices in Mumbai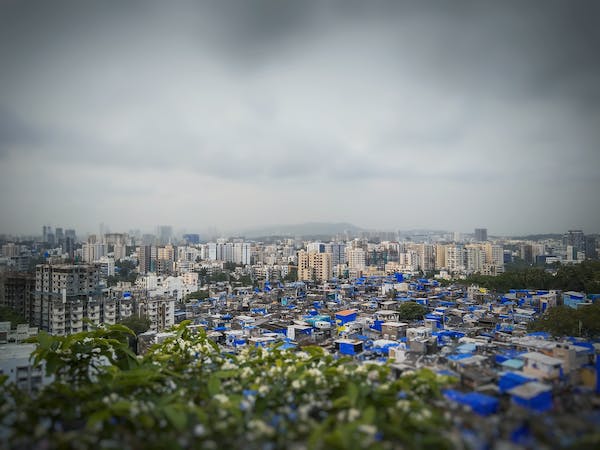 Why are flats in Mumbai so expensive and mostly unaffordable for many of the buying population? To understand this phenomenon, one needs to know the factors affecting property prices in Mumbai.
Geography
Geography is one of the prime factors responsible for the increase in Mumbai's real estate prices. The city has never seen circular development, unlike other Indian cities, because it's surrounded by water on three sides. Instead, development has always happened in a line from the south to the north.
Other factors, such as distance from prime city centers in the south to the suburbs and lack of proper connectivity in such locations, have led to increased prices in the prime city centers and their immediate surroundings, such as Prime North (Juhu-Bandra) and south central (Chembur-Byculla).
Government Policies
This factor has also contributed to an increase in Mumbai real estate prices. In the recent years of 2013-2015, the ready reckoner rates have increased notably by 15-20% across the city. These determine high floor prices.
Locked Land
Much of Mumbai's severely restricted land is locked in dilapidated buildings and slums. The land needs to be released by offering financially viable incentives to developers and rehabilitating occupants.
Read More: HERE'S WHAT SRA FLATS ARE AND HOW YOU CAN FIND ONE 
Slow infrastructure growth
Slow progress on infrastructures such as Mumbai Trans-Harbour Link (MTHL), the Navi Mumbai International Airport, Coastal Road, and several metro links has not allowed the city authorities to make way for development. As a result, the end users still prefer living in established locations where they have access to good infrastructure and ignore the upcoming locations which do not offer such benefits.
Continued Demand
Although the property rates in Mumbai are unaffordable, the housing demand continues to be persistent. The city has the highest rates of inward migration of students, professionals, and workers leading to an increase in housing needs every year. The per-capita income is also double the national average. Therefore, landlords and developers charge higher rates owing to soaring housing demand and continual migration.
Conclusion
In conclusion, understanding the current property rates in Mumbai is crucial for anyone looking to buy or invest in the city. By staying informed about the market trends and factors that affect property prices, you can make more informed decisions and potentially find the best deals on properties.
With the right knowledge and resources, you can navigate the property market in Mumbai with confidence and make the most of your investments.
So make sure you buy the property in Mumbai at the right time to get the best deals. We at PropertyOK will help you get the perfect property and make the right decision for your investment.
Frequently Asked Questions:
How much does a house costs in Mumbai?
If you're planning to buy a house in Mumbai, a 1BHK flat will cost you around 1.5crores, a 2BHK flat for ₹2.5 crores, and a 3BHK flat for ₹4 crores.
2. Are property prices rising in Mumbai?
Yes, the residential properties of Mumbai saw a rise in property prices by 7%.
3. Which are the cheapest areas to buy a house in Mumbai?
The cheapest areas to buy a house in Mumbai are Borivali, Malad, Ghatkopar, Vikhroli, Kurla, Powai, and Chembur.