Finding the best societies to live in Thane is a top priority for those seeking a modern lifestyle combined with the advantages of community living. Society flats in Thane offer meticulously designed apartments that provide residents with not just contemporary and comfortable homes but also a wide range of amenities and engaging social events. Whether you're a family, a young professional, or someone searching for a hassle-free lifestyle, society apartments in Thane present the perfect solution.
Join us in this article as we delve into the reasons behind the high demand for society flats in Thane and explore some of the finest options available today. Let's embark on this exciting journey!
Let us help you find your perfect property! Click below to book a viewing:
Contact Builder For Latest Offers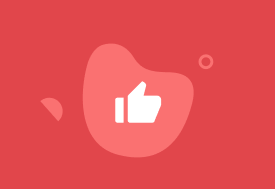 Thank You
Our Builder Representative Will Contact You Shortly
Back to Home
What are Society Flats?
Society flats are part of a larger residential complex or society. These complexes generally have multiple buildings and offer residents access to parks, swimming pools, gyms, community halls, and more.
One of the biggest advantages of living in society flats in Thane is the sense of community it offers. With so many people living close, you're likely to form close bonds with your neighbours. This can be especially beneficial if you're new to an area or looking for a support system.
Society flats for sale in Thane also come with added security features, such as gated entrances and CCTV cameras which provide peace of mind to residents. Additionally, these apartments often boast modern amenities such as modular kitchens and smart home technology.
Maintenance is another advantage when it comes to society flats – since they're maintained by management committees who take care of things like cleaning common areas regularly, fixing any issues that arise, and ensuring adequate water supply at all times.
Society flats provide a comfortable lifestyle for those who want an easy-going life and luxury amenities.
The Advantages of Society Flats in Thane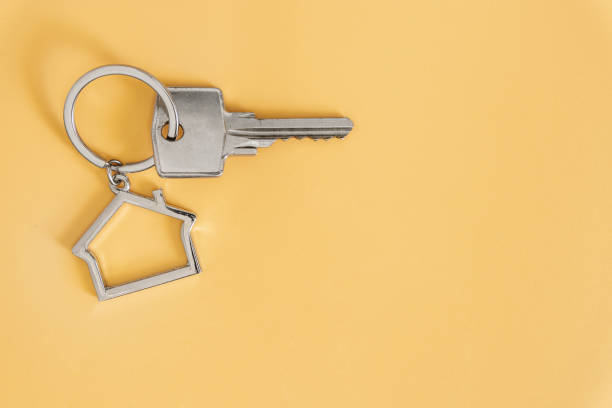 Society apartments in Thane have become increasingly popular due to their numerous advantages. One of the main benefits is security. Living in a society flat ensures that you are surrounded by your peers, who act as an additional layer of protection against any potential threats.
Society flats in Thane often have common areas such as gardens, parks, or gyms where residents can interact with each other and build lasting relationships. This social interaction can lead to a better quality of life for individuals living in society flats.
In addition, maintenance becomes much easier when you live in society apartments in Thane. The responsibility for maintaining the building falls on the management committee or housing society instead of individual owners. This relieves residents from dealing with maintenance tasks such as plumbing problems or electrical issues.
Moreover, amenities like power backup and water storage facilities are easily available in most societies which ensures uninterrupted basic utilities round-the-clock without any hassles.
Investing in society flats in Thane offers several financial benefits, such as steady appreciation over time along with good rental returns and capital gains on resale value, making it lucrative both for self-occupancy & investment purposes alike!
Take a deep dive into ready to move flats in Thane by reading this blog:

SETTLE IN STYLE: READY TO MOVE FLATS IN THANE FOR THOSE PLANNING TO RELOCATE
Why Thane is the perfect city for Society Flats
Thane, the city of lakes and greenery, is becoming an increasingly popular choice for those seeking a peaceful yet convenient lifestyle. With its excellent infrastructure and connectivity to Mumbai, Thane has become a prime location for society flats.
One of the biggest advantages of living in flats in Thane is its proximity to nature. The city boasts several lush green parks, lakes, and natural reserves that provide a much-needed respite from the chaos of daily life. Also, with numerous malls, restaurants, and entertainment options available in close vicinity, residents can enjoy all modern amenities without having to travel far.
Another advantage of living in society apartments in Thane is its well-planned infrastructure. The city has wide roads lined with trees and ample parking space, which makes commuting easy even during peak hours. Additionally, it has multiple hospitals, schools, and colleges which offer quality education and healthcare facilities.
Moreover, Thane also offers great investment opportunities as compared to other cities like Mumbai or Navi Mumbai due to relatively lower property prices coupled with high appreciation rates.
All these factors make Thane a perfect hub for society flats offering buyers an ideal combination of peace, convenience, and affordability!
How to find the perfect Society Apartments in Thane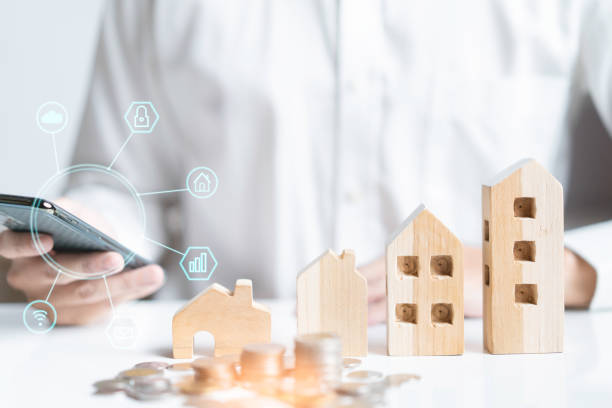 Thane has plenty of options for society flats, making finding the perfect one daunting. But don't worry – it's not as difficult as it seems!
Firstly, consider your budget and requirements. Do you need a spacious apartment, or are you comfortable in a smaller one? Thane has something to offer everyone.
Secondly, research different localities in Thane to find the best location for your needs. Consider proximity to public transport, schools, and hospitals.
Thirdly, check out online property portals that list society flats for sale in Thane. These websites allow you to filter listings based on your preferences, such as number of bedrooms, price range, and amenities.
Once you have narrowed your search to a few properties that fit your criteria, visit them personally before finalizing anything. Take note of any repairs or renovations required and factor that into the cost.
Consult with an experienced real estate agent who can guide you through the process and ensure everything goes smoothly during purchase.
By following these steps carefully, finding the perfect society flats in Thane will become much easier!
3 Best Society flats in Thane
Thane is a city that offers an array of society flats to suit every lifestyle and budget. Here are three top-notch society apartments in Thane that you should check out:
1. Thana Co-Op Housing Society Sopan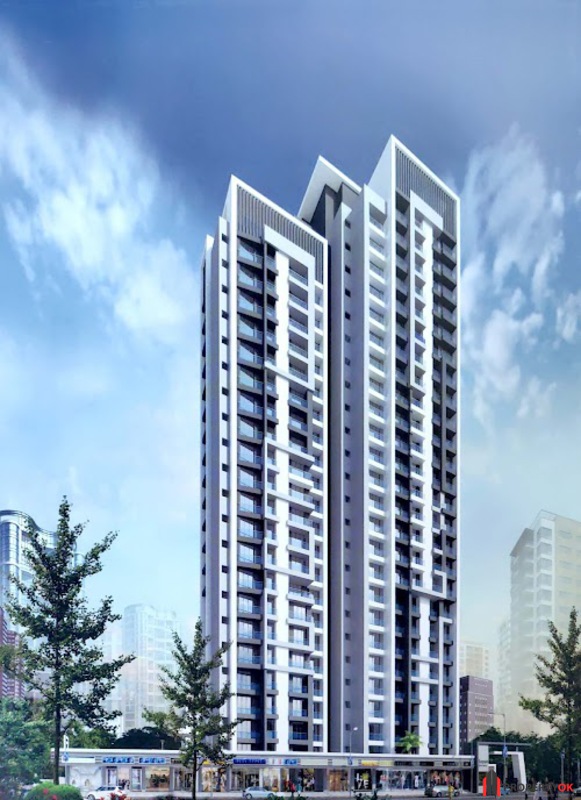 Thana Co-Op Housing Society Sopan is one of the most amazing society flats in Thane, offering a perfect blend of luxury and affordability. This residential complex boasts spacious 1 BHK and 2 BHK apartments that are designed to meet the modern-day needs of families.
Located in the heart of Thane, this society flat offers easy access to some of the best amenities available in the city. From schools and colleges to hospitals and shopping malls, everything you need is just a stone's throw away from your doorstep.
The building features state-of-the-art facilities such as elevators, 24-hour security surveillance, and ample parking space for residents and visitors alike. The interiors are thoughtfully designed with premium quality fittings ensuring maximum comfort for residents.
Moreover, Thana Co-Op Housing Society Sopan has excellent connectivity via roadways and railways making it easier for residents to commute within and outside Thane effortlessly. An impressive array of amenities, coupled with its strategic location, make it an ideal choice for those looking for a comfortable yet affordable living option in Thane.
Explore the top 7 low budget flats in Thane by reading the blog below:

BUDGET BLISS: TOP 7 LOW BUDGET FLATS IN THANE FOR FIRST TIME HOMEBUYERS
2. Immensa A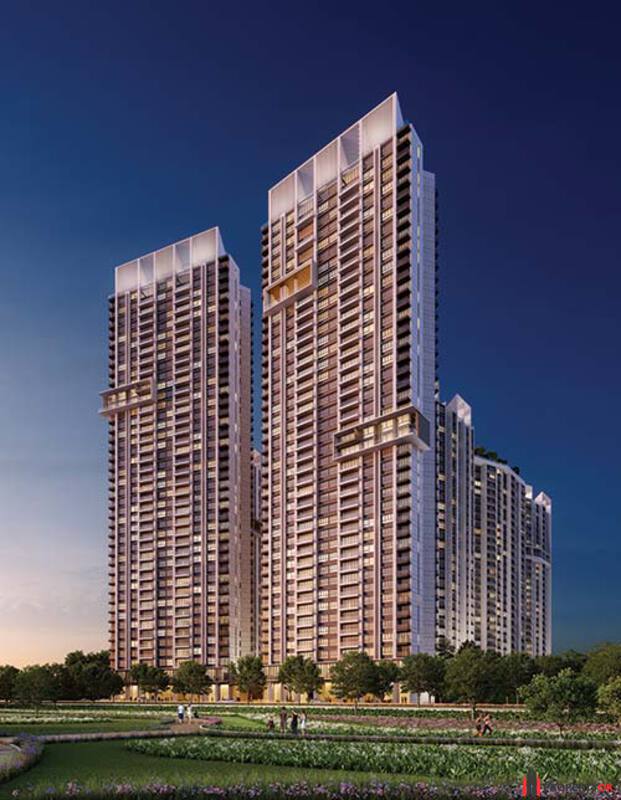 Immensa A is one of the most sought-after society flats in Thane. It offers luxurious amenities and a comfortable living experience to its residents. It offers 2 BHK, 3 BHK, and 4 BHK apartments designed with utmost care and attention to detail, ensuring every resident enjoys a lavish lifestyle.
The society boasts well-manicured gardens, state-of-the-art gymnasiums, swimming pools, and children's play areas. These facilities ensure that residents have access to all the modern conveniences they need right at their doorstep.
The interiors of the apartments are equally impressive, with spacious rooms and contemporary amenities such as modular kitchens and premium fittings. The large windows provide ample natural light while offering stunning views of the surrounding greenery.
Another highlight of Immensa A is its location in Thane West – one of the most rapidly developing areas in Thane. Residents benefit from easy access to major highways like Eastern Expressway and Mumbai-Nashik Highway and proximity to prominent schools, hospitals, shopping malls, etc.
Immensa A is an excellent choice for anyone looking for high-end society apartments in Thane. Its unbeatable combination of location, amenities, and design makes it an ideal place for families who value comfort and luxury above everything else!
3. Lodha Upper Thane In Thane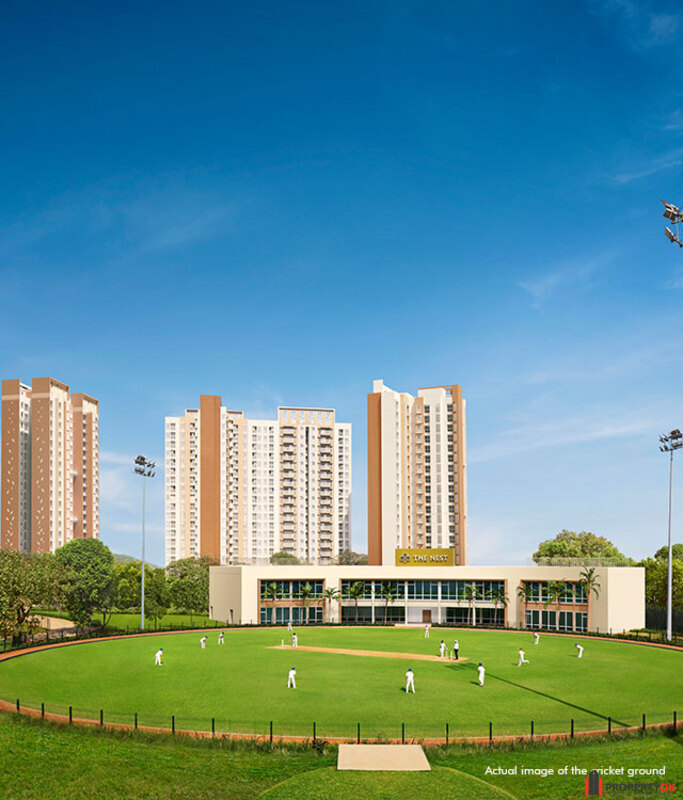 Lodha Upper Thane in Thane is a premium residential project that offers luxurious society flats in Thane for sale. Spread across 150 acres of land, this project provides an unmatched living experience with state-of-the-art amenities and facilities.
The complex includes multi-storey towers featuring spacious 3 BHK apartments that cater to the needs of every family size. The flats are designed with modern architecture and provide ample natural light and ventilation. Residents can enjoy breathtaking views of hills, gardens, water bodies, and landscaped greens from their balconies.
Some world-class amenities offered by Lodha Upper Thane include an Olympic-sized swimming pool, gymnasiums, indoor games room, tennis court, squash court, yoga deck, and meditation garden. There's also a sports arena where residents can indulge in outdoor activities like football or cricket.
Moreover, the complex features a retail plaza named Xperia Mall that offers everything from high-end fashion brands to restaurants serving international cuisines. Easy access to major highways such as Eastern Expressway & Mumbai-Nashik Highway ensures seamless connectivity across Mumbai city.
Lodha Upper Thane goes beyond just being a housing society; it's more like living in your private paradise amidst nature without compromising on a luxury lifestyle!
These flats offer everything from prime locations to exclusive amenities, making them some of the best societies to live in Thane!
Wrap-up
From the advantages of society flats to why Thane is the perfect city for them, we have explored everything. Society flats in Thane provide a comfortable and luxurious living experience in a safe community environment. Thana Co-Op Housing Society Sopan, Immensa A, and Lodha Upper Thane are three of the best society apartments in Thane that offer premium amenities and facilities to their residents. These societies have set new benchmarks for modern living spaces that cater to all your needs.
If you're looking for an ideal location to buy flat in Thane, these three societies should be at the top of your list.
If you're planning on investing in real estate or looking for a place to live comfortably with your family while enjoying luxury amenities and excellent community living standards – then society flats in Thane are worth considering! With multiple advantages over traditional apartments or standalone houses and immense convenience regarding access and safety – they truly represent a paradigm shift towards modern-day residential complexes.
Frequently Asked Questions
1. How do society flats in Thane contribute to modern living?
Society flats in Thane are changing the way people live and work in urban areas. These contemporary living spaces provide amenities that make day-to-day life more efficient and enjoyable, including 24-hour security, professional maintenance services, easy access to public transportation, a range of recreational activities, and proximity to shopping centers and other destinations. Moreover, they offer residents conveniences like shared common areas for socializing with neighbors, as well as new concepts such as coworking spaces and rooftop gardens. These features make society flats likely to be one of the most sought-after residential solutions in Thane's modern living landscape.
2. What are the advantages of investing in society apartments in Thane compared to other real estate options?
Investing in society flats in Thane has many advantages over other real estate options. First, it's typically more affordable than buying a standalone home. Second, such flats have higher security features, making them an attractive option for property investors. Third, they're usually located close to offices, schools, and shopping centres; providing convenience for daily commutes and activities. Lastly, society flats are designed and constructed keeping modern standards in mind, so you don't have to worry about investing in an outdated property.
3. What amenities and facilities can homebuyers expect from society flats in Thane?
Homebuyers in Thane can expect an extensive list of amenities and facilities from society flats. These include swimming pools, gymnasiums, party halls, concierge services, children's play areas, landscaped gardens, and parks, as well as jogging tracks. Additionally, many society housing complexes offer round-the-clock security with gated entrances and CCTV surveillance. Homebuyers can also enjoy luxuries like modern elevators and power backup.