If you're planning to buy flat in Thane, you're making a significant decision for your future. Nestled in the heart of Majiwada, Thane, Rustomjee Uptown Urbania is an exciting under construction project redefining urban living. This sprawling development spans over 100 acres of prime land, offering a thoughtfully planned community designed to cater to the needs and aspirations of modern homeowners.
With a single tower housing 352 flats, Rustomjee Uptown Urbania provides an exclusive and luxurious residential experience. In this blog, we'll delve deeper into this project, exploring its floor plans, sizes, and pricing to help you envision the possibilities in this vibrant community.
Let us help you find your perfect property! Click below to schedule a consultation.
Contact Builder For Latest Offers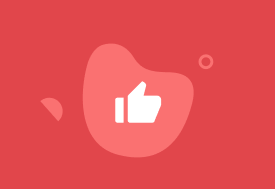 Thank You
Our Builder Representative Will Contact You Shortly
Back to Home
A Majestic Vision: Harmonizing Nature and Urbanity
Rustomjee Majiwada is a remarkable testament to visionary urban planning, redefining the concept of modern living. At the core of this project lies a sprawling 100-acre canvas, meticulously crafted to create a living environment that perfectly balances urban convenience with the serenity of nature.
One of the standout features of Rustomjee Uptown Urbania is its profound commitment to nature. The project embraces the surrounding greenery, weaving it seamlessly into its design. As you explore the development, you'll be surrounded by lush green spaces, from beautifully landscaped gardens to expansive parks. These areas are aesthetically pleasing and serve as pockets of tranquillity within the bustling urban landscape.
Moreover, the tree-lined avenues meandering through the project provide a picturesque setting for strolls and outdoor activities, making it an ideal space for families to create lasting memories.
The fusion of nature and urbanity is about aesthetics and enhancing the quality of life. Residents of Rustomjee Uptown Urbania Thane can savour the joys of living amidst greenery while enjoying the conveniences of a modern city. This unique blend of elements ensures that every day spent here is a harmonious symphony of urban excitement and natural serenity.
Whether you seek relaxation, recreation, or rejuvenation, Rustomjee Uptown Urbania's majestic vision offers it all. It's not just a residential project; it's a lifestyle that celebrates the best of both worlds, inviting you to experience the perfect harmony of nature and urban living.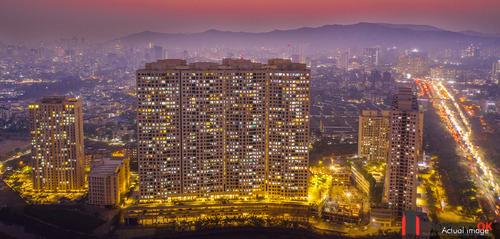 Architectural Excellence and Diverse Living Spaces at Rustomjee Uptown Urbania
The singular tower graces Rustomjee Majiwada's landscape and is more than just a residential structure; it's a testament to architectural brilliance. As it stands tall and proud, it symbolizes the epitome of elegance and sophistication.
With 352 flats housed within this towering masterpiece, Rustomjee Uptown Urbania embraces diversity in its living spaces, catering to various family sizes and preferences. The tower's architectural design is about aesthetics, functionality, and practicality.
Each flat within this tower has been thoughtfully planned and meticulously executed, reflecting a commitment to quality and attention to detail. The interior layouts are designed to optimize space utilization, ensuring that residents enjoy comfort and privacy. Whether you're seeking a cosy 2 BHK or a more spacious 3 BHK, there's a living space to match your unique requirements.
Moreover, the tower's modern and stylish facade adds to its elegance, making it a standout feature of the project. It's not just a place to live; it's a statement of refined living that echoes the project's overall commitment to excellence.
Explore the latest under-construction projects in Thane by reading this blog:

UNDER CONSTRUCTION PROJECTS IN THANE: THE PERFECT GATEWAY TO ELEVATED LIVING
Spacious Living: Where Aesthetics and Functionality Meet
Rustomjee Uptown Urbania Majiwada excels in providing spacious living environments. The thoughtfully designed floor plans offer residents an ideal canvas to create their dream homes.
The project offers a variety of options, including 2 BHK and 3 BHK flats. The 2 BHK flats, with dimensions ranging from 670.00 to 680.00 sq. ft, are perfect for those seeking a cosy yet comfortable living space. These well-proportioned layouts ensure that every square foot is utilized efficiently, allowing for an open and airy ambience.
For those searching for a more expansive living, the 3 BHK flats, spanning from 880.00 to 1150.00 sq. ft, provide ample room to accommodate larger families or those who desire extra space for various needs. These spacious layouts allow residents to customize their living spaces, whether setting up a home office, creating a cosy reading nook, or designing a stylish entertainment area.
The balance between aesthetics and functionality is evident in every corner of these flats. High-quality materials and finishes further enhance the sense of luxury and comfort.

Explore the details of the project Rustomjee Elements by reading this blog:

A PEEK INTO RUSTOMJEE ELEMENTS: UNVEILING MODERN LIVING AT ITS FINEST
Pricing that Fits Your Budget: Value for Money in Prime Thane
Rustomjee Uptown Urbania Thane not only promises a luxurious and contemporary lifestyle but also ensures that it remains within the reach of discerning homebuyers. Its competitive pricing is at the heart of its appeal, making it a compelling choice for those seeking value for their hard-earned money.
Starting at just INR 1.35 Crores, the 2 BHK flats at Rustomjee Uptown Urbania are attractive for individuals or families looking for an affordable yet comfortable living space in a prime Thane location. These well-priced units allow buyers to invest in a quality home without breaking the bank.
The 3 BHK options, ranging from INR 1.55 to 2.01 Crores, offer excellent value for those desiring more space and amenities. These prices reflect Rustomjee's commitment to providing top-tier living experiences without compromising affordability. Homebuyers can access the benefits of a thriving community, modern conveniences, and a coveted address, all while keeping their budget in check. The market is brimming with exquisite options for those seeking luxury flats in Thane.
In essence, Rustomjee Uptown Urbania's pricing strategy ensures homeowners can embrace a life of comfort and luxury without straining their finances. It represents an investment in a brighter future, where affordability meets desirability, making it an ideal choice for those looking to secure their dream home in the bustling heart of Thane.
Read this blog for insights and information on the trend of millennials investing in real estate:

THE TREND OF MILLENNIALS INVESTING IN REAL ESTATE: HOW THE YOUNGER GENERATION IS INVESTING
Modern Amenities at Rustomjee Uptown Urbania Majiwada
1. Living Room: The living room in Rustomjee Uptown Urbania Thane is designed to be the heart of your home. Spacious and well-lit, it offers a welcoming ambience for relaxation and entertainment. Large windows let in abundant natural light, creating a bright and cheerful atmosphere. High-quality flooring and finishes add an elegant touch to this communal space, making it ideal for family gatherings or hosting guests.
2. Interior: The interior spaces throughout the project are thoughtfully crafted to reflect modern aesthetics and functionality. Using premium materials and contemporary design elements ensures a sense of luxury and comfort. With open layouts and well-defined spaces, the interiors provide residents with a canvas to express their style and preferences, allowing for easy customization.
3. Bedroom: The bedrooms in Rustomjee Uptown Urbania Majiwada are serene retreats designed for peaceful slumber and relaxation. Ample space allows for comfortable arrangements, and large windows provide views of the green surroundings. Quality flooring and elegant fixtures create a cosy yet refined ambience, making it the perfect place to unwind after a long day.
4. Balcony: Many units in the project feature balconies that extend your living space to the outdoors. These private retreats offer a peaceful escape, allowing you to enjoy fresh air and scenic views. Whether you set up a cosy reading nook or a vibrant garden, your balcony becomes a personalized sanctuary.
5. Kitchen: The kitchen has modern appliances and high-quality fittings, making meal preparation a breeze. It's a space where culinary creativity can flourish, ensuring that cooking is a pleasure rather than a chore.
Beyond the individual living spaces, Rustomjee Uptown Urbania's modern amenities include a well-appointed clubhouse for social gatherings, a refreshing swimming pool, a fully-equipped gymnasium to stay fit, landscaped gardens for strolls, and jogging tracks to promote an active lifestyle. These facilities cater to the diverse needs of residents, fostering a holistic living experience that combines comfort, recreation, and a sense of community, ensuring that every day feels like a retreat within the bustling city.

Connectivity and Convenience: Majiwada, Thane's Prime Hub
Rustomjee Uptown Urbania's strategic location in Majiwada, Thane, offers residents an unparalleled advantage regarding connectivity and convenience. Majiwada has earned a reputation as one of Thane's prime hubs, and here's why:
1. Excellent Connectivity: Majiwada enjoys superb connectivity to Mumbai and other major hubs in the Mumbai Metropolitan Region (MMR). The Eastern Express Highway, a major arterial road, is easily accessible, allowing a smooth commute to Mumbai's business districts and other key locations. The Thane Railway Station, a central railway hub, is nearby, providing convenient rail connectivity for daily commuters.
2. Educational Institutions: For families, education is a top priority. Rustomjee Uptown Urbania is near reputed schools and educational institutions, ensuring children can access quality education without long commutes. This proximity to educational facilities enhances the project's appeal to families looking to provide the best for their children.
3. Healthcare Facilities: Quick access to healthcare facilities is crucial, and Majiwada is well-equipped. Leading hospitals and clinics are near Rustomjee Uptown Urbania, ensuring residents have immediate medical attention when needed.
4. Shopping and Entertainment: The project's location places it within reach of shopping centers and entertainment options. Residents can enjoy the convenience of nearby malls, retail outlets, cinemas, and recreational facilities, making it easy to meet daily needs and indulge in leisure activities.
In essence, Rustomjee Uptown Urbania's location in Majiwada, Thane, leverages the area's excellent connectivity and the availability of essential amenities. This enhances the quality of life for residents and adds to the convenience factor, making it an ideal choice for families and professionals who value accessibility and seamless urban living.
Are you planning to relocate to Thane? Discover the best ready to move flats in Thane by reading the blog below:

SETTLE IN STYLE: READY TO MOVE FLATS IN THANE FOR THOSE PLANNING TO RELOCATE
Conclusion
Rustomjee Uptown Urbania emerges as a beacon of modern living in Majiwada, Thane. With its sprawling green landscapes, diverse floor plans, competitive pricing, and many amenities, this under construction project in Thane is set to redefine urban living. Whether you're looking for a cozy 2 BHK or a spacious 3 BHK, Rustomjee Uptown Urbania has something to offer every homeowner.
So, if you're seeking a harmonious blend of nature and urbanity and the promise of a fulfilling lifestyle, Rustomjee Uptown Urbania could be your perfect abode. Don't miss the chance to join this vibrant community set to transform your dreams into reality!
Rustomjee Uptown Urbania offers a harmonious blend of modern living, convenience, and value for money in the vibrant hub of Majiwada, Thane. We encourage you to check out other insightful articles and services offered by Property OK. If you're ready to elevate your lifestyle and make this project your new home, don't hesitate to contact our dedicated team. Contact us today to schedule a site visit, explore the floor plans, and take the first step towards securing your dream residence in this thriving community. Your ideal urban oasis awaits!
Your dream residence, your smart investment, and your real estate success story await. Let's take the next step together with Property OK!
Thank you for joining us on this journey!
Frequently Asked Questions
1. Is Rustomjee Uptown Urbania Thane suitable for families and professionals?
Yes, Rustomjee Uptown Urbania is designed to cater to the needs of both families and professionals. It offers a variety of apartment sizes and amenities to suit different lifestyles.
2. How can I schedule a visit or get more information about Rustomjee Uptown Urbania?
To schedule a visit or obtain more information, contact the project's sales team or the developer's official website for contact details and inquiries.
3. Is there a dedicated parking facility for residents?
Yes, the project typically provides dedicated parking spaces for residents to ensure secure and convenient parking.