Nestled in the serene neighbourhood of Powai, Hiranandani Zen Atlantis is not just another housing project but a hidden treasure waiting to be explored. Whether you are an ideal homebuyer or a savvy investor seeking golden opportunities, Hiranandani Atlantis promises an unrivalled living experience that combines luxury, tranquillity, and modernity.
In this blog post, we will delve deep into the allure of Atlantis Powai and why it stands out as an exceptional investment opportunity. From its prestigious developer's legacy to its seamless integration with nature and extravagant amenities, there is something truly extraordinary about this gem of a project.
So get ready to discover the enchanting realm of Hiranandani Zen Atlantis – where dreams become reality and timeless memories are created!
Start living your best life! Let us help you find a home that perfectly fits your lifestyle and needs.
Contact Builder For Latest Offers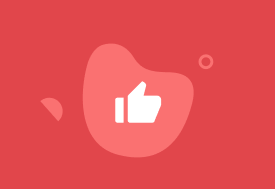 Thank You
Our Builder Representative Will Contact You Shortly
Back to Home
Building Trust: Hiranandani Group's Legacy and Zen Atlantis' Appeal
When it comes to investing in real estate, trust is paramount. And the Hiranandani Group has built a legacy of trust over the years. With numerous successful residential projects, they have earned the reputation of being one of India's most trusted developers.
Hiranandani Zen Atlantis Powai is a testament to the group's commitment to quality and excellence. From its impeccable design to its state-of-the-art amenities, every aspect of this luxury project exudes class and sophistication.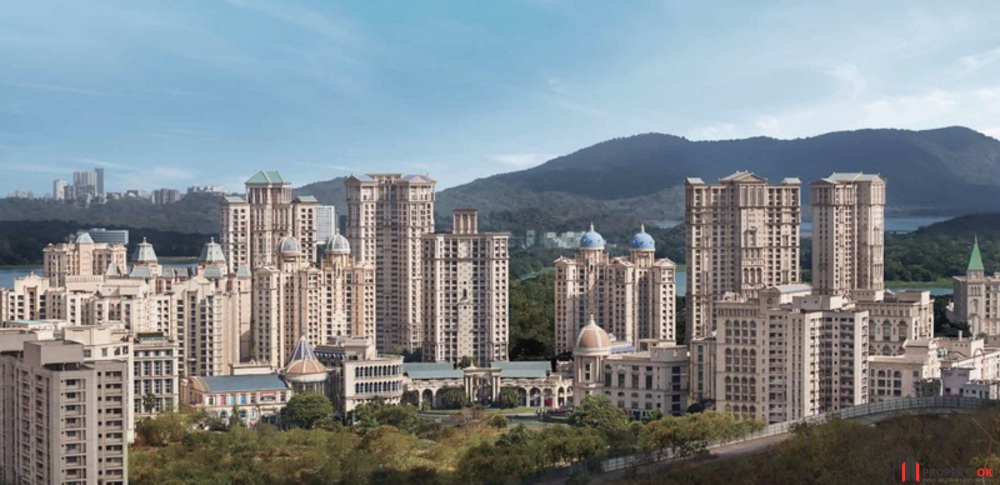 So, what sets these ready to move flats in Powai apart from others? It's not just about owning a home; it's about experiencing a lifestyle like no other. The appeal lies in the seamless integration of nature and modernity that Atlantis Powai offers.
If you are planning to buy flat in Powai, look no further than Hiranandani Zen Atlantis. With its stellar reputation, prime location, luxurious amenities, and impeccable design, this hidden treasure will surely be an excellent investment for years to come.
Ideal Homebuyers and Savvy Investors: Who Finds Hiranandani Zen Atlantis Alluring?
When it comes to real estate, there are two types of people who are drawn to the charm of Hiranandani Zen Atlantis in Powai – ideal homebuyers and savvy investors.
Ideal Homebuyers:
For those searching for their perfect home, Hiranandani Atlantis offers an unparalleled living experience. The project's impeccable design, luxurious amenities, and serene surroundings make it a haven for families seeking tranquillity amidst bustling city life.
Savvy Investors:
On the other hand, savvy investors see these flats in Powai as a golden opportunity for financial growth. Powai has emerged as one of Mumbai's most sought-after locations due to its strategic positioning and robust infrastructure development. Investing in a property here ensures high returns on investment in the long run. Additionally, with Hiranandani Group's solid reputation in the market and their track record of delivering quality projects on time, investing in Atlantis Powai becomes even more enticing.
Whether you're looking for your perfect abode or eyeing profitable investments, Hiranandani Zen Atlantis caters to both ends of the spectrum with its unmatched allure and potential for growth. So why wait? Dive into this hidden treasure now!
Uncover new perspectives and insights on the cost of living in Mumbai by reading this blog:

BREAKING DOWN THE COST OF LIVING IN MUMBAI: A COMPREHENSIVE GUIDE
Location Matters: How Powai Sets the Stage for a Golden Investment at Hiranandani Atlantis
Nestled in the heart of Mumbai, Powai is an idyllic neighbourhood that has captured the attention of homebuyers and investors alike. With its picturesque surroundings and close proximity to key business districts, it comes as no surprise that Powai has become one of the best locations for real estate investment. Let's explore some advantages of living in this trending locality:
Powai is surrounded by lush greenery and serene lakes. The peaceful ambience combined with excellent connectivity makes it an ideal place to call home.
One significant advantage of investing in Hiranandani Zen Atlantis Powai is its strategic location within Powai. This luxurious residential project offers easy access to prominent hubs like Andheri, Goregaon, and BKC. Commuting becomes a breeze with seamless connectivity via roadways and public transportation options.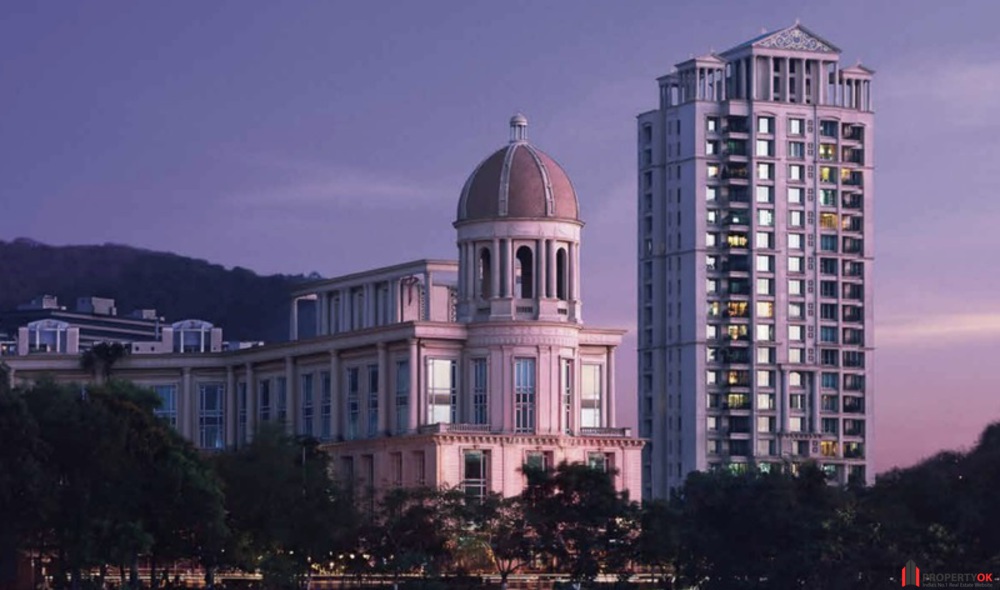 Powai also boasts world-class educational institutions such as IIT Bombay and Hiranandani Foundation School. For families with children, living in Hiranandani Zen Atlantis means having access to top-notch education without compromising quality or travel time.
In addition to educational facilities, there are numerous recreational amenities nearby. Residents can enjoy strolls along the picturesque Powai Lake or indulge in retail therapy at popular shopping destinations like R-City Mall or Phoenix Marketcity.
The presence of renowned hospitals like Hiranandani Hospital ensures that residents can access quality healthcare services whenever needed. This adds another layer of convenience for those planning to buy flat in Powai– they can rest assured knowing their well-being is taken care of.
Investing in real estate requires careful consideration not only about present comforts but also future growth potential. Powai has proven to be a hotspot for commercial and residential development, making it an ideal place to put down roots. The area has consistently delivered good returns on investment. With Atlantis Powai, it is set to become an even more attractive option for buyers looking for lucrative property deals.
A Resort-like Experience: Discover the Extravagant Amenities of Hiranandani Zen Atlantis Powai
Atlantis Powai offers a resort-like experience to its residents, with a plethora of extravagant amenities that will leave you awe-inspired. From the moment you enter this luxurious paradise, prepare to be pampered and indulged in every way possible. Now, take a closer look at some of the most trending amenities offered by this project:
Swimming Pool: To start your day on a refreshing note, dip in the sparkling swimming pool or relax in the beautifully landscaped gardens. The lush greenery surrounding the pool creates a serene ambience where you can unwind and rejuvenate yourself.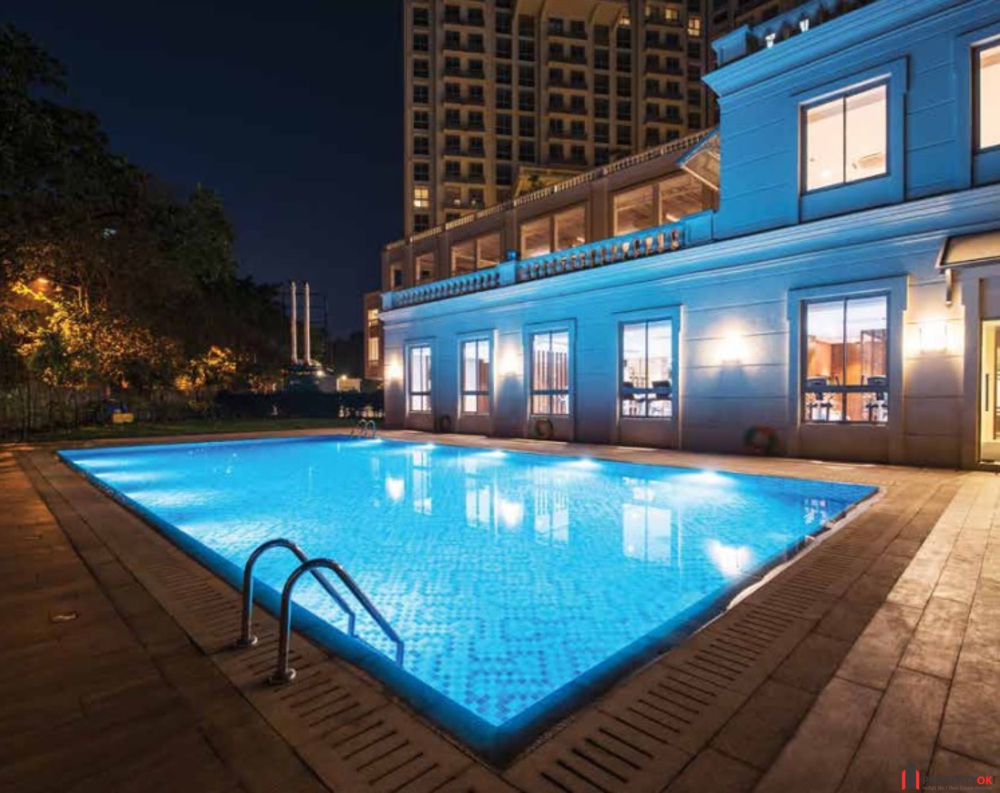 Gymnasium: For fitness enthusiasts, Hiranandani Zen Atlantis provides state-of-the-art gymnasium facilities with top-notch equipment. Whether it's weightlifting or cardio exercises, there is something for everyone to stay fit and healthy.
Outdoor Sports Facilities: If you prefer outdoor activities, look no further than the tennis or basketball court for friendly competition with friends and neighbours. These well-maintained sports facilities ensure you never have a dull moment at Atlantis Powai.
Spa and Wellness Centre: After an active day, head over to the spa and wellness centre to indulge in some much-needed relaxation. Treat yourself to soothing massages or rejuvenating therapies that will relieve your stress and revitalise you.
Community Halls: To cater to your social needs, Hiranandani Atlantis offers spacious community halls where residents can host parties or events. These elegantly designed spaces provide the perfect setting for celebrations and gatherings with loved ones.
Children's Play Areas: Additionally, children can enjoy their dedicated play areas filled with swings, slides, and other fun-filled activities. Parents can have peace of mind knowing that their little ones are safe while they engage in imaginative playtime.
All these extraordinary amenities contribute towards creating an unparalleled living experience at Hiranandani Zen Atlantis Powai. It truly feels like being on vacation every single day! So why settle for ordinary when you can embrace luxury living at its finest? Come explore these extravagant amenities at Atlantis Powai – where dreams become reality!
Explore the posh areas in Mumbai by reading the blog below:

EXPERIENCING THE BEST OF MUMBAI: EXPLORING THE POSH AREAS IN MUMBAI
Luxurious Abodes: Step into the World of Lavish Interiors at Zen Atlantis
As you enter the lavish interiors, you will be greeted by spacious living areas adorned with high-quality finishes and fixtures. The open layout allows for a seamless flow between rooms, creating a sense of openness and tranquillity. Floor-to-ceiling windows invite an abundance of natural light while offering breathtaking views of the surrounding landscape.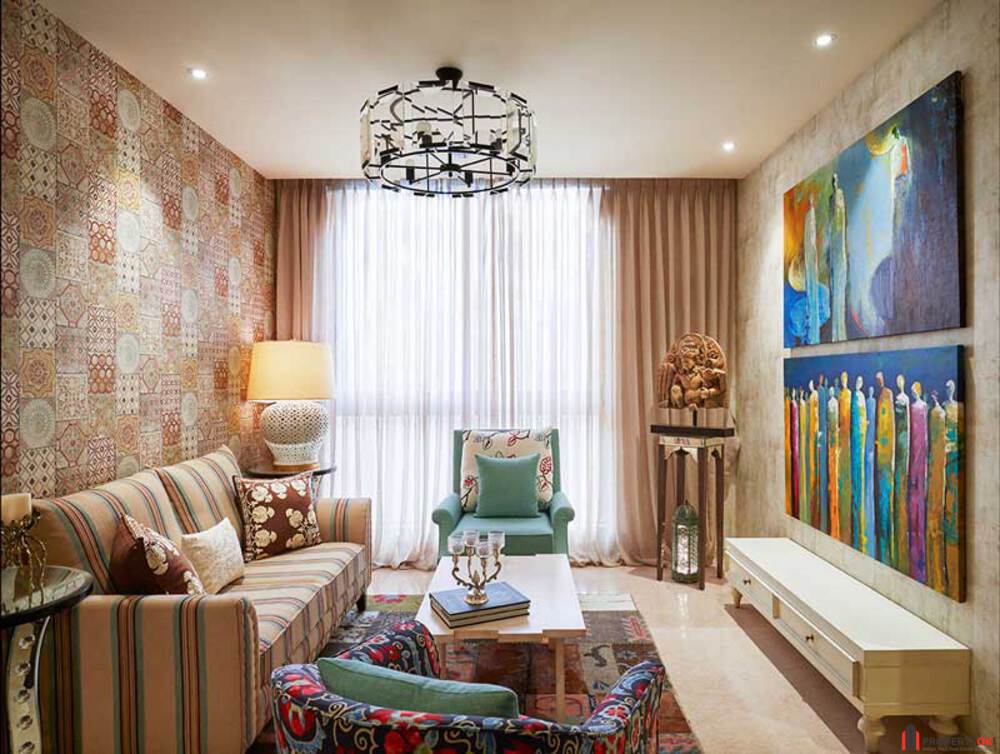 The kitchens at Hiranandani Atlantis are a chef's delight, equipped with top-of-the-line appliances and ample storage space. Whether you enjoy hosting dinner parties or simply love experimenting with culinary creations, these well-designed kitchens will inspire your inner gourmet chef.
The bedrooms in Atlantis Powai are havens of relaxation, featuring plush carpets, soothing colour palettes, and designer lighting fixtures. Each bedroom is designed to provide maximum comfort and privacy so residents can unwind after a long day.
You can also pamper yourself in luxurious bathrooms with premium fittings and fixtures or indulge in a rejuvenating shower and even take a soak in the bathtub.
Every aspect of these lavish interiors is carefully curated to create a harmonious blend of aesthetics and functionality. From stylish flooring options to intricate ceiling designs, no detail is overlooked when creating homes that radiate luxury.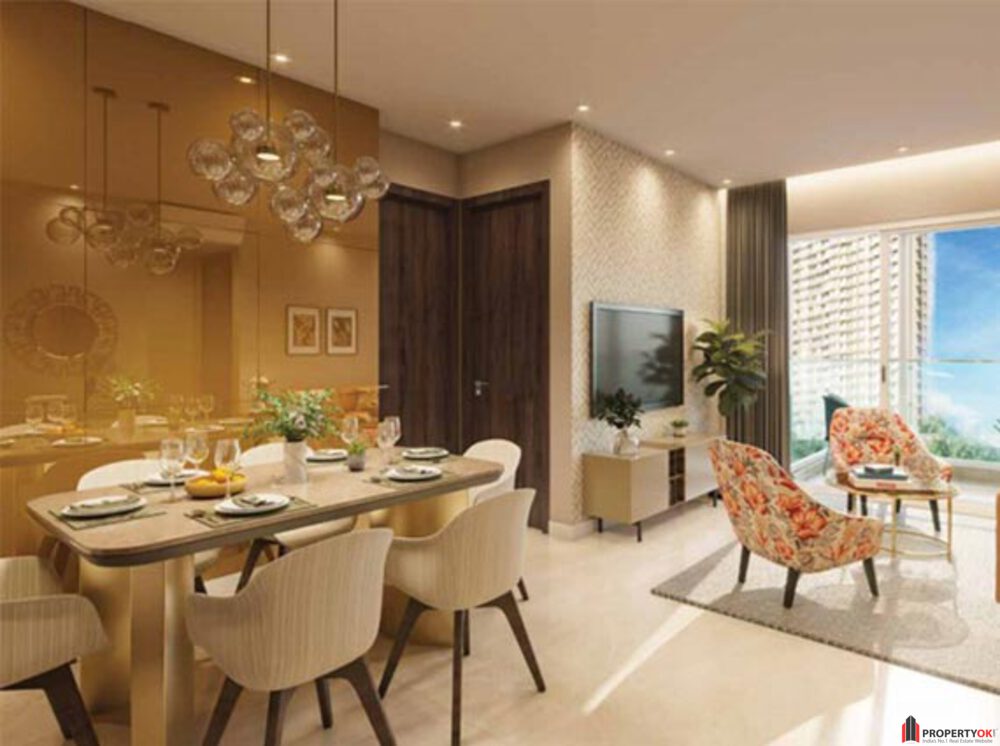 Hiranandani Zen Atlantis offers not just ready to move flats in Powai but an elevated lifestyle where residents can bask in luxury every day within their very own abode. With its stunning interior design elements combined with world-class amenities and prime location, investing here is truly a golden opportunity.
Ready for more? Discover the best party places in Mumbai by reading this blog:

PARTY PLACES IN MUMBAI – TO KEEP YOUR FRIENDS AND YOU ENTERTAINED
Wrap-up
In the fast-paced world of real estate, it can be challenging to find a hidden gem that offers both an ideal home and a golden investment opportunity. However, Hiranandani Zen Atlantis Powai manages to effortlessly combine these two aspects.
Whether you are an ideal homebuyer searching for your dream abode or a savvy investor seeking lucrative opportunities, Hiranandani Zen Atlantis has something unique to offer. These flats in Powai provide convenience, while its extravagant facilities promise comfort and luxury.
So why wait? Explore the hidden treasure that is Hiranandani Zen Atlantis today – your gateway to a world where modernity meets tranquillity! Connect with our experts today!
Frequently Asked Questions
1. How does Hiranandani Group ensure timely project completion and adherence to quality standards?
Hiranandani Group has a long-standing reputation for delivering projects on time and maintaining stringent quality standards. With a track record of successful developments, the group adheres to rigorous construction practices, works with reputable contractors, and follows transparent processes, assuring homebuyers and investors of a reliable and well-executed project.
2. What is the expected return on investment (ROI) for properties at Hiranandani Zen Atlantis?
While ROI in real estate can vary based on market conditions, location, and other factors, Hiranandani Atlantis is expected to offer attractive returns due to its prime location in Powai and Hiranandani Group's reputation for delivering value-appreciating projects.
3. What makes Hiranandani Zen Atlantis an attractive option for non-resident Indians (NRIs) looking to invest in Indian real estate?
Hiranandani Atlantis is an appealing investment choice for NRIs due to its location in Powai, a prime area with solid growth potential. Additionally, Hiranandani Group's reputation for quality construction and transparent processes adds to its appeal for NRIs seeking reliable real estate investments.