Birthdays are meant to be filled with joy, laughter, and unforgettable memories. If you're planning to throw a birthday bash at home, you might be wondering how to transform your space into a captivating party wonderland. Look no further! In this blog post, we're going to reveal all the tips and tricks on how to create the most epic birthday decorations at home. Get ready to unleash your creativity and transform any space into a jaw-dropping spectacle that will be talked about long after the candles are blown out.
Whether you're planning for a child's special day or celebrating another trip around the sun for yourself, get ready to take your birthday party game to an unforgettable level. So let's dive in and discover how you can turn any venue into a Pinterest-worthy wonderland with our foolproof guide on creating incredible birthday decorations from scratch!
Let us help you find your perfect property! Click below to schedule a consultation.
Contact Builder For Latest Offers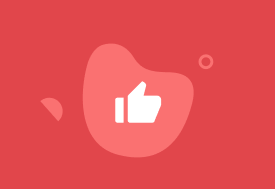 Thank You
Our Builder Representative Will Contact You Shortly
Back to Home
Tips to Get Started
Your child's birthday is approaching, and you want to make it as memorable as possible. After all, this is a milestone event that only happens once a year! So you want to create an epic celebration that your little one will never forget?
You can easily create epic birthday decorations at home with simple planning and creativity. Here are some tips to get you started:
1. Choose a theme: A great way to start planning your decorations is to choose a theme. That will help you narrow your options and make decorating much easier. Some popular birthday party themes include dinosaurs, outer space, under the sea, and princesses.
2. Get crafty: Once you have chosen a theme, it's time to get creative! When it comes to homemade decorations, the possibilities are endless. You can make banners, streamers, and even balloons out of construction paper or streamers. Get your kids involved in the decorating process, too- they'll love being able to help out and see their handiwork on display!
3. Make it personal: Another way to make your child's birthday decorations at home extra special is to personalize them with photos or other mementoes. For example, you can create photo banners or centrepieces using pictures from their lives. Or, if you're feeling creative, you could create a collage of images related to their interests or hobbies.
Explore this blog for more insights and perspectives on kids' room decor:

HOW TOO MUCH KIDS ROOM DECOR CAN LEAVE YOUR CHILD OVERWHELMED
Essential Birthday Decoration Supplies
No matter what kind of birthday party you're throwing, you'll need essential decoration supplies to make it successful. The following items you'll need to get started:
Balloons: These are a must-have for any birthday party and can be used in various ways to create a festive atmosphere. It's easy to decorate walls, ceilings, or floors with balloons, make balloon bouquets or centrepieces, or even create an epic balloon drop! Balloon weights are essential if you want your balloons to stay put. They'll keep your balloons anchored so they don't float away or fall over.
Confetti: Whether you're using it to decorate the tables or sprinkle it on guests as they arrive, confetti is a great way to add extra fun and excitement to your birthday decorations at home.
Banners and Streamers: You can decorate your birthday with flags and streamers to add colour and festivity. Hang them from the ceiling, doorways, or windows; drape them over furniture; or use them to create fun photo backdrops.
Tablecloth: A tablecloth is a must-have if you plan to serve food at your birthday party. It'll help protect your furniture from spills and stains and can also be used as part of your decorations. Choose a festive colour or pattern that coordinates with your other décor.
Creative Ideas for DIY Decorations
If you're looking for creative ideas for DIY decorations, you've come to the right place! We've gathered a few of our favourite DIY decoration ideas to help make your next birthday party the most epic one yet.
For a fun and festive touch, try making your confetti balloons! All you need is some tissue paper, scissors, and a balloon. Cut the tissue paper into small pieces, stuff them into the balloon, and voila!
That is a great idea to create your photo booth backdrop. All you need is fabric or streamers, tape, and pictures of guests. Hang the material from a clothesline or door frame and tape pictures onto it. Instant photo booth!
Finally, no birthday party is complete without some yummy treats! Get creative with your desserts and make them part of your decor by using cookie cutters to create shapes or using icing to write messages on them. These festive treats will delight your guests!
Read this blog to learn about how to make your house warming ceremony decoration truly special:

HOW TO MAKE YOUR HOUSE WARMING CEREMONY DECORATION TRULY SPECIAL
How to Set Up the Party Space
Now, Let's take a look at some tips for setting up a birthday party space at home:
1. Choose a theme– An excellent place to start when planning any party is to choose a theme. It will help set the tone for the event and make decorating much more effortless. For example, it's great if the birthday boy or girl has a favourite TV show, book, or movie. Once you have a theme in mind, the rest of the decisions will become much easier.
2. Pick a colour scheme– Once you have chosen a theme, it will be time to select a colour scheme. That can be based on the prominent colours in the chosen theme or the birthday child's favourite colours. Having 2-3 colours in mind will help make decorating much simpler.
3. Decide on decorations– streamers, balloons, banners, and other fun items can transform any space into an exciting birthday party location. Get creative with incorporating your chosen colours and theme into the decorations to make them unique to your event. DIY projects can be enjoyable for this step!
4. Set up tables and chairs– Remember comfort! Ensure plenty of tables and chairs for guests to use throughout the party. Try to arrange them so that everyone can easily see and interact with one another. 
Tips for Choosing Themed Decorations
Festive treats will delight your guests! But if you want to create the most epic decorations possible, you'll need to choose a theme. There are many great themes, and the sky is the limit when decorating. But here are a few tips to help you pick the perfect theme for your birthday party:
1. Consider the guest of honour's interests. What are their favourite things? What kind of activities do they enjoy? Use these clues to help you choose a theme that they'll love.
2. Think about the overall atmosphere you want to create. Do you want something fun and festive? Elegant and sophisticated? Whimsical and magical? A suitable theme will help set the tone for your party.
3. Once you've chosen a theme, start planning your decorations. Look for items that fit with your chosen theme, and get creative! With some imagination, you can transform simple items into something special without spending a fortune.
Budget-Friendly Decoration Ideas
Look no further if you're looking for budget-friendly decoration ideas for your next birthday party! To help you save money, we've compiled a list of tips:
1. Add colour and excitement to any space with streamers: Spending a lot of money on them is optional. Instead, get creative with how you hang them and try using different colours and patterns to create a unique look.
2. Balloons are always a good idea: Balloons are another great way to add colour and life to any space. But, again, you'll find an option if you want something bigger or smaller.
3. Use what you have: If you have any old birthday decorations at home, put them to good use! Repurposing old decorations is a great way to save money, giving your party an extra personal touch.
4. Party lights are a must: Party lights can transform any space into a festive celebration zone. You can find them online or at your local party store, and they come in various colours and styles to find the perfect fit for your party theme.
Ready for more? Discover the latest low budget flat interior design ideas by reading the blog below:

LOW BUDGET FLAT INTERIOR DESIGN: 10 GENIUS HACKS AND 5 PROJECT SHOWCASES FOR STUNNING TRANSFORMATIONS
Wrap-up
Birthday decorations at home are no longer a hassle! We hope you have found the best ideas and inspirations to create the most epic birthday decorations at home. With these simple steps, you can easily create unique and eye-catching birthday decorations at home. From customizing balloons to crafting unique gifts, everything is possible with a bit of creativity and passion.
So why wait? Start planning for an epic party today!
Frequently Asked Questions
1. How can I decorate my birthday easily?
Decorating for a birthday party can be easy and fun by using simple elements like streamers and balloons, creating a photo booth area with props, and setting up a themed dessert table with a birthday cake. You can also use candles, fairy lights, paper lanterns, or flowers to add a touch of elegance and festivity to the space.
2. How do you celebrate a low-budget birthday?
You can celebrate a low-budget birthday by having a small gathering with close friends or family, and instead of buying gifts, have a potluck dinner or a homemade cake. Also, you can have a picnic in a park, a game night at home, or a DIY spa day.
3. Without balloons, how can I decorate my birthday?
You can decorate your birthday without balloons using other decorations like garlands, paper lanterns, or pom poms. Instead, you can create a backdrop or photo wall using streamers, confetti, or other craft materials. Another idea is to use natural elements like flowers, branches, candles, and fairy lights to create a cosy ambience.