Are you on the lookout for your perfect home? Look no further than the township projects for sale in Thane! These innovative developments offer a unique blend of modern amenities and community living, making them the perfect choice for families and individuals. With various types of township projects available, it can be challenging to choose one that fits your needs perfectly.
In this blog post, we'll explore five leading township projects in Thane that are redefining possibilities and transforming the real estate landscape. Whether you're looking to invest or buy flat in Thane, these projects have something special to offer!
Experience exceptional service! Click below to schedule a consultation:
Contact Builder For Latest Offers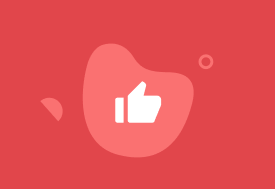 Thank You
Our Builder Representative Will Contact You Shortly
Back to Home
The Different Types of Projects in Thane
When it comes to real estate development in Thane, there are several types of projects that have been gaining popularity lately. From luxury villas and high-rise apartments to township projects and budget-friendly flats, the options are endless.
Luxury Villas: For those who prefer a luxurious lifestyle with ample space and privacy, luxury villas are the perfect option. These upscale properties have top-notch amenities such as private pools, landscaped gardens, gymnasiums, and more.
High-Rise Apartments: With property prices soaring in Thane, high-rise apartments offer a practical solution for those looking for affordable yet modern living spaces. These vertical structures are designed to provide residents with stunning city views while providing all essential amenities within easy reach.
Township Projects: Township projects in Thane offer an all-inclusive living experience by combining residential complexes with commercial spaces like malls, schools, hospitals, and more. This makes them ideal for families who want everything at their doorstep without traveling too far.
Budget-Friendly Flats: For buyers on a tight budget or first-time investors looking for an entry-level property investment option in Thane, budget-friendly flats offer basic amenities at affordable price points.
In summary, Thane has something to offer everyone regarding real estate – from exclusive villas to mid-range flats – so take your pick based on your preference!
Discover in-depth details about the fascinating ready to move flats in Thane by reading the blog below:

SETTLE IN STYLE: READY TO MOVE FLATS IN THANE FOR THOSE PLANNING TO RELOCATE
Why You Should Consider Investing in Township Projects in Thane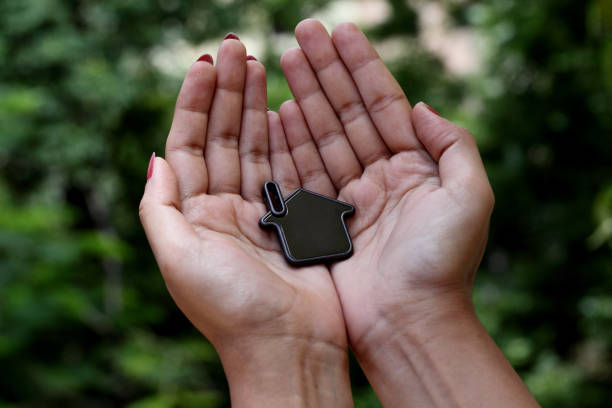 Thane has become a thriving hub for real estate development in recent years, with its strategic location and excellent connectivity to major cities. Township projects for sale in Thane offer a unique opportunity for investors looking for modern living with world-class amenities.
One of the biggest advantages of investing in township projects is that they provide all-inclusive living solutions. These integrated townships usually include residential apartments, schools, hospitals, shopping centers, and recreational facilities.
Additionally, most township projects offer numerous amenities, such as landscaped gardens, swimming pools, gymnasiums, and play areas unavailable in standalone buildings or societies. This makes them an attractive option for families who want to live comfortably without compromising on any aspect of their lifestyle.
Moreover, these flats for sale in Thane come equipped with advanced security systems ensuring residents' safety around the clock. With CCTV cameras installed at various locations throughout the project and trained security personnel keeping an eye out at all times.
Investing in township projects in Thane can also be financially beneficial over the long term due to increasing demand and limited supply leading to the potential appreciation of property values over time.
5 Township Projects in Thane That Are Redefining Possibilities
Are you looking to invest in township projects that offer more than just a home? Thane has emerged as one of the top destinations for real estate investment. With its well-developed infrastructure, excellent connectivity, and scenic beauty, it is no surprise that many developers have launched township projects in this city.
Here are 5 township projects for sale in Thane that are redefining possibilities:
These projects offer not only spacious homes but also provide their residents with top-notch amenities, making them self-sustaining townships where people can live comfortably without having to step out often. Don't miss the opportunity to be part of these extraordinary townships!
1. Rustomjee Urbania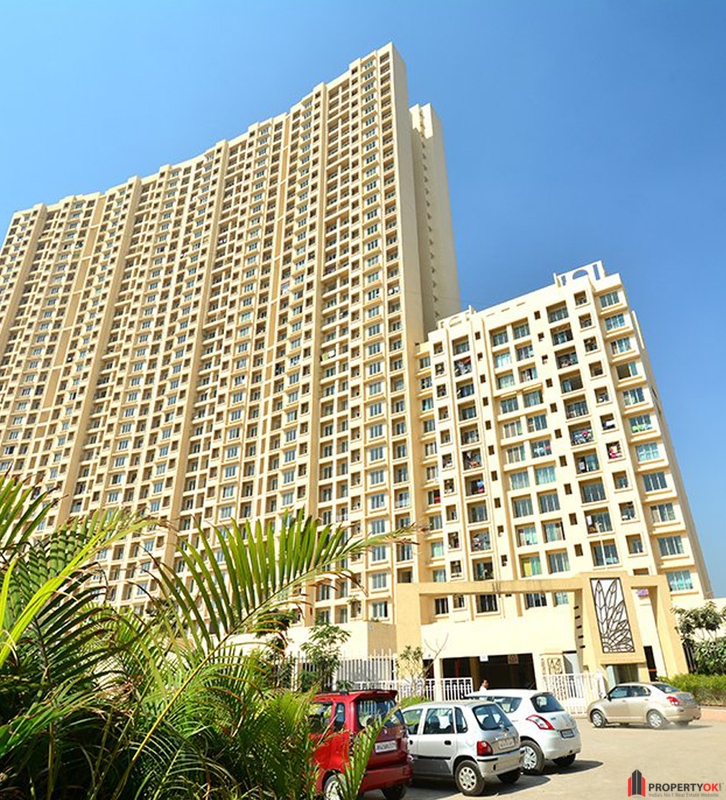 Rustomjee Urbania is a township project in Thane that offers a modern and luxurious lifestyle to its residents. Spread across 127 acres, this project offers spacious 2 BHK and 3 BHK flats in Thane that redefines the concept of urban living with its world-class amenities and facilities.
One of the key highlights of Rustomjee Urbania is its clubhouse. It features various recreational activities such as swimming pools, gymnasiums, indoor games rooms, squash courts, and much more. The clubhouse also houses a banquet hall for hosting events or parties.
Apart from that, Rustomjee Urbania also boasts several open green spaces like parks and gardens where residents can relax amidst nature. The project has dedicated jogging tracks and cycling paths, too, for fitness enthusiasts.
The apartments at Rustomjee Urbania are designed with modern-day requirements like ample sunlight penetration and ventilation. They come equipped with state-of-the-art fixtures and fittings to ensure maximum comfort for occupants.
Rustomjee Urbania presents an excellent opportunity for buyers looking to invest in township projects in Thane, as it offers top-notch amenities and great connectivity to other parts of the city.
2. Immensa A
Immensa A is a top-tier township project that offers luxurious 2 BHK, 3 BHK, and 4 BHK flats in Thane for sale. This project has been engineered with the latest technology and premium-quality materials to create an environment of elegance and comfort.
The apartments at Immensa A are designed to provide ample space, natural light, and ventilation while maintaining privacy. The interiors have been crafted with aesthetic sensibilities, creating a contemporary ambiance that blends functionality with style.
One of the unique features of Immensa A is its proximity to major commercial hubs like BKC, Powai, and Andheri. Its location also provides easy access to schools, hospitals, malls, and entertainment centers. Commuting from this township is hassle-free due to its excellent connectivity via highways and railways.
Residents can enjoy world-class amenities such as a swimming pool, gymnasiums equipped with modern equipment for fitness enthusiasts, landscaped gardens for nature lovers or barbecue parties under starry skies as well as indoor games facilities like table tennis or carom boards.
In conclusion, the Immensa A township project in Thane stands out among other projects due to its prime location coupled with luxurious lifestyle offerings at affordable prices.
Explore convenient new flats in Thane near station by reading this blog:

CONVENIENCE AT YOUR DOORSTEP: NEW FLATS IN THANE NEAR STATION
3. Raunak Bonus City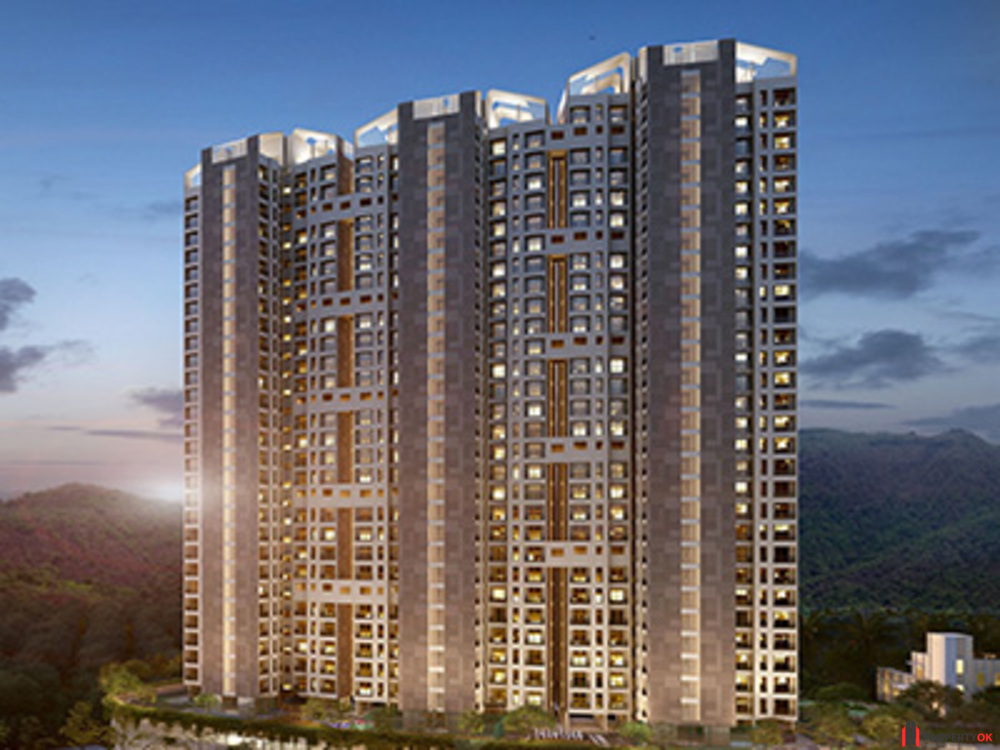 Raunak Bonus City offers affordable luxury living with spacious 1 BHK apartments and various amenities. The project boasts 20 towers spread across 25 acres of land.
The apartments at Raunak Bonus City are designed for modern living with high-quality finishes and fittings. Residents can enjoy various facilities such as a swimming pool, gymnasium, children's play area, clubhouse, and more. The landscaped gardens provide the perfect setting for relaxation after a long day at work.
One unique feature of this township project is its location- close to the Yeoor Hills, which offers nature trails and scenic views. Additionally, one can easily access schools and hospitals in the vicinity. Raunak Bonus City is an excellent choice for anyone looking for affordable luxury living in Thane, with ample space and top-notch amenities.
4. Sai Orchid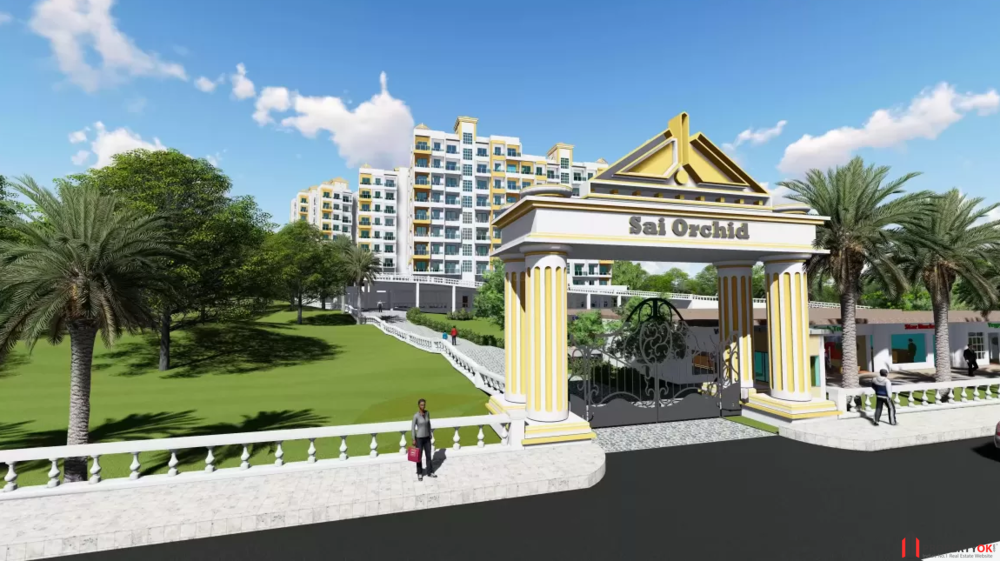 Sai Orchid offers budget-friendly flats in Thane designed to provide luxurious living with modern amenities. The project comprises 1 BHK and 2 BHK apartments with spacious rooms and balconies overlooking the lush green surroundings.
One of the highlights of Sai Orchid is its location. It is situated near the Eastern Express Highway, making it easily accessible to all parts of Mumbai. Additionally, there are several schools, hospitals, and shopping malls nearby.
The architecture of Sai Orchid reflects contemporary design principles with an emphasis on functionality and aesthetic appeal. Each apartment unit boasts high-end finishes such as imported marble flooring, premium bathroom fittings, and modular kitchens.
Residents at Sai Orchid can enjoy various amenities, including a swimming pool, gymnasium, landscaped garden areas, and children's play area. Security measures have also been implemented for peace of mind, and round-the-clock security personnel are stationed at all entry points.
If you're looking for a residential property that offers luxury living combined with convenience, look no further than Sai Orchid!
5. Prasadam Phase III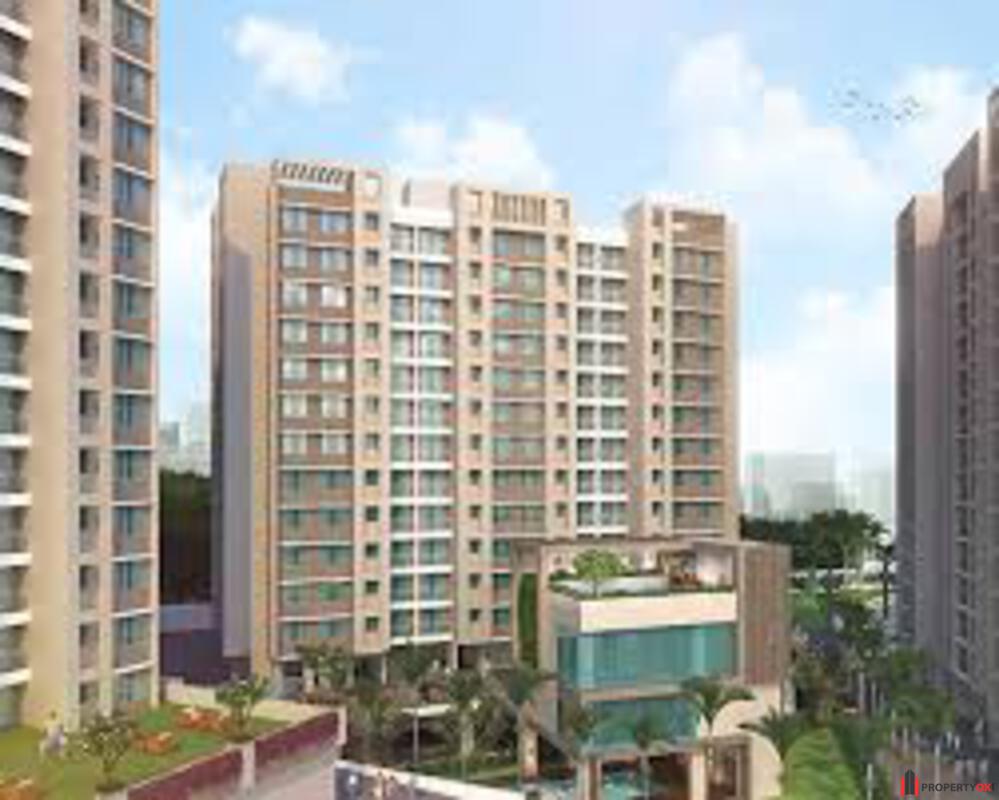 Prasadam Phase III is a township project in Thane designed to offer residents the best living experience. The project offers spacious and well-designed 1BHK and 2 BHK flats that cater to the needs of every family size.
The apartments at Prasadam Phase III are equipped with modern amenities like air conditioning, modular kitchens, and high-speed internet connectivity. The project also features a range of recreational facilities like a swimming pool, gymnasium, children's play area, landscaped gardens, and much more.
Investing in an apartment at Prasadam Phase III can be an excellent decision for those looking for both luxury and convenience. Top-notch amenities and great location advantages make this development not worth missing out on!
Ready to explore further? Read this blog to explore the luxurious flats in Thane West:

5 LUXURIOUS FLATS IN THANE WEST THAT OFFER UNMATCHED COMFORT AND CONVENIENCE
Wrap-up
Investing in township projects in Thane is a wise decision for those who seek quality living with modern amenities. The five projects mentioned above are just a few examples of the numerous options available to buyers. Each project has unique features that cater to different needs and preferences.
The real estate market in Thane is booming, and it's no surprise why. With its proximity to Mumbai, excellent connectivity, green spaces, and affordable pricing, it's an ideal location for homebuyers looking for flats for sale in Thane.
If you're interested in owning your dream home or investing in property, Thane should be on your list. With so many exciting township projects available here that redefine possibilities, there couldn't be a better time to buy flat in Thane!
Frequently Asked Questions
1. What are some key factors to consider before investing in township projects in Thane?
Before investing in township projects in Thane, it's important to consider factors such as the quality of the developers and builders, location of the project, availability of basic amenities, social infrastructure, safety and security measures, proximity to hospitals and schools, access to transportation, green initiatives implemented by the developer, pricing relative to other projects in the area, and customer service. A thorough analysis of these factors will help you make an informed decision.
2. What unique features do these township developments have that set them apart from traditional residential properties in the area?
These township developments offer a range of amenities and features that set them apart from traditional residential projects. These include open green spaces, world-class sports facilities, health and wellness centers, retail and commercial hubs, grand clubhouses, luxurious outdoor living areas, and more. Moreover, these projects come with the highest quality construction standards and superior architectural aesthetics that give them an edge over other residential properties.
3. Are there any specific amenities or services available within these townships that make them particularly appealing to potential buyers or investors?
Absolutely! The township projects in Thane offer a wide range of amenities and services to its residents. There are a variety of international schools, state-of-the-art healthcare facilities, gyms, spas, luxurious recreational areas like parks and clubs, shopping malls, restaurants, and commercial complexes for the entertainment needs of inhabitants. Also, some of the projects have taken up initiatives to safeguard the environment and promote sustainability by implementing rainwater harvesting and solar electricity systems.